You know Troye Sivan — singer, actor, former YouTuber (yes, I was there in those days when he make rainbow cake fail videos) and just an overall adorable human being.
Well, like other celebrities who have been part of Architectural Digest's "Open Door" series, he opened up his doors to show off his beautiful Melbourne home.
Now, why is this important? Well, first of all — you clicked on this post, so you're interested and probably a sticky beak like me. And second, because Troye's home is like a Pinterest dream come true, so we need to talk about it.
The video starts off with Troye being super excited, admitting that he has been "waiting for this day for my entire life".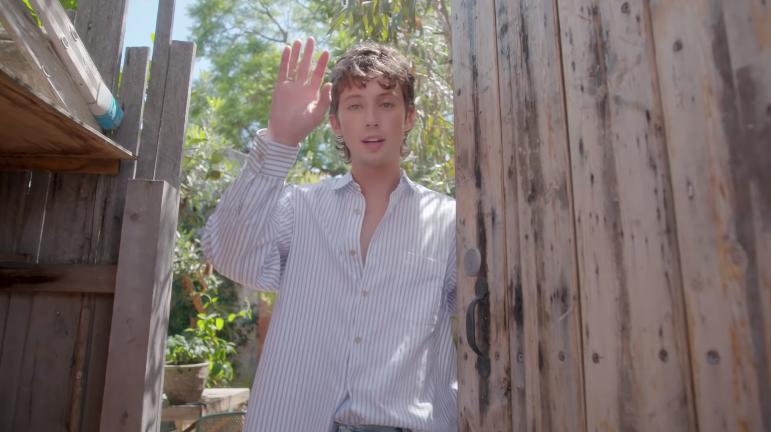 It then pans to the interior of Troye's home, which reveals various rooms that I'm now completely and utterly obsessed with.
Like, have you ever seen something that feels so cosy and soulful, yet luxurious and expertly decorated at the same time?!
While giving us a tour of his house, Troye explains his inspiration and that his wish for everyone is that "your space is the place that you should think of when you meditate."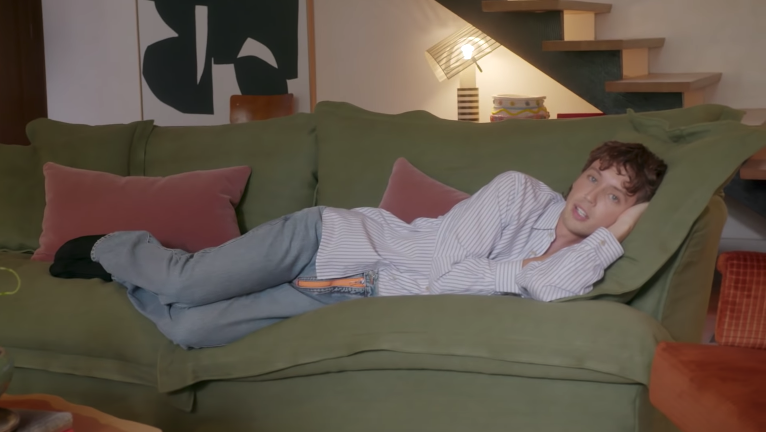 "I want that for everyone because it's a really, really nice feeling to just have a place that is yours and that you can kick back and relax in."
It's delightful to watch Troye show such passion and pride not only in his home, but the pieces he's chosen to decorate it with.
He displays so much knowledge in not only the designers and artists, but is genuinely excited to talk about the little details that make it extra special.
The home in general feels sophisticated, stylish and artistic, but also infinitely cosy. Like, I think anyone could walk in and immediately feel a sense of "this is a home and not just a house", you know?
There's just a whole lot of love — and I'm not just talking about Troye's collection of special books that he has lying around the house.
Now, to go into every single room would take a much longer post than you might want to read. But, I need to point out Troye's "fantasy outdoor toilet", which used to be a wine cellar.
As well as the bathrooms and courtyard, which Troye describes as "actual heaven to me".
At the end of the tour, Troye mentions that he's "really, really proud and super, super, super grateful to be able to live here and call it home".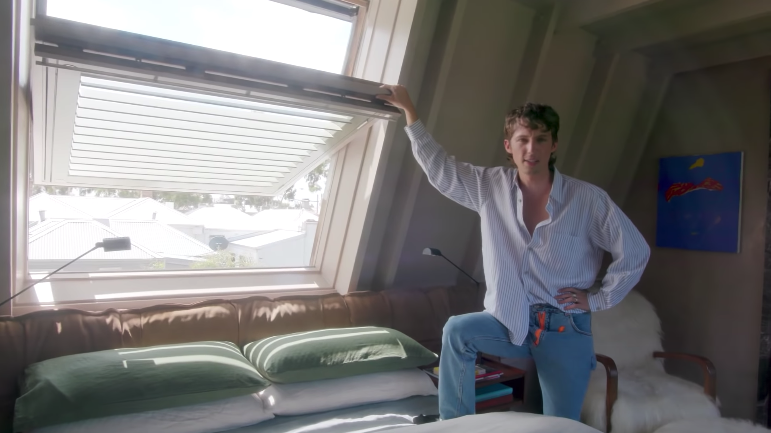 Seeing how taken I was with Troye's home and design aesthetic, it's no surprise that everyone else took to the comments to sound off their approval.

A lot of people also said it was refreshing, especially compared to other celebrity houses.


If you want to experience the full tour in all its beauty, you can watch it right here.