Tom Daley Was Spotted Knitting At The Olympics And It's Because He Was Making A Pouch For His Medal
Oh to be like Tom Daley, casually knitting while spectating a diving event at the Olympics.
There's been a lot of viral moments to come out of the 2020 Tokyo Olympics. The one I can't seem to get out of my head? These images of British diver Tom Daley knitting in the stands.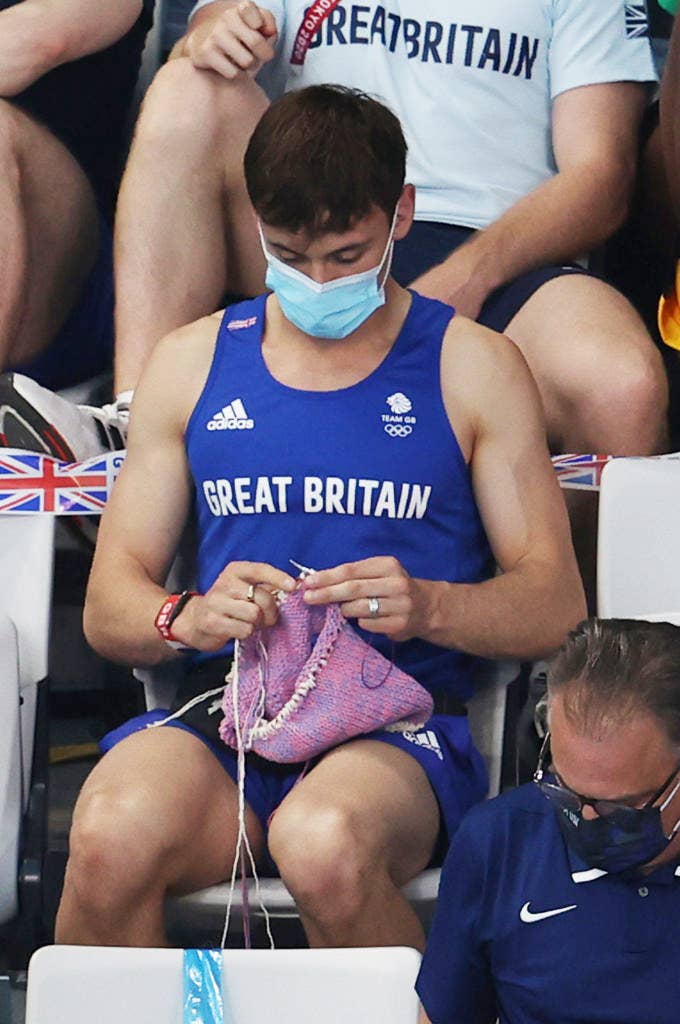 Yes, you read that right. Tom Daley — who, mind you, is now an Olympic gold medalist — peacefully knitting in the stands, looking serene as ever.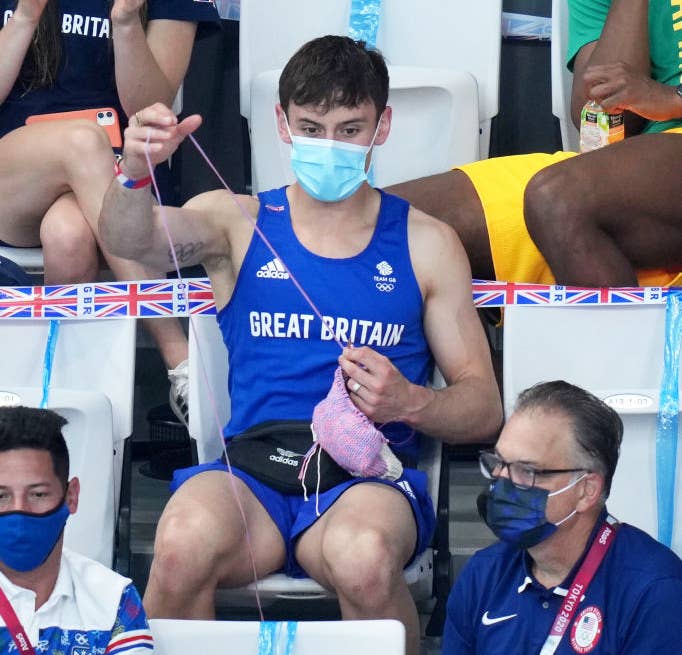 Although other athletes from around the world were engaged in conversation, it looks like Tom chose to focus on his creative pursuits — and honestly, I love that. He looks like he doesn't have a care in the world, besides thinking about his next stitch.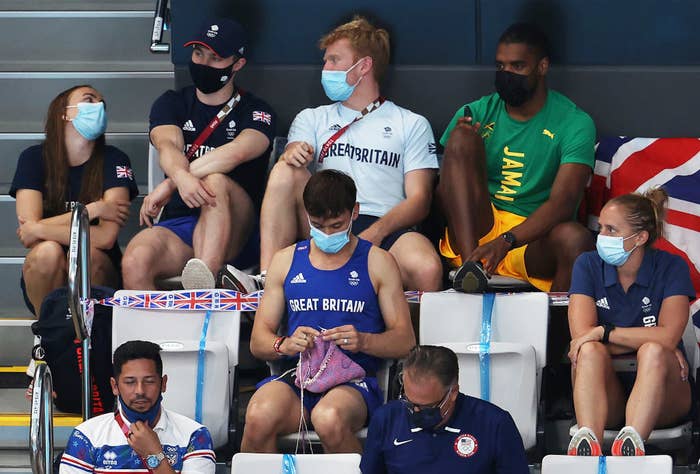 The photos were taken during the women's three metre springboard final — so perhaps this was Tom's way of staying calm, while he cheered on the divers and watched them do their thing.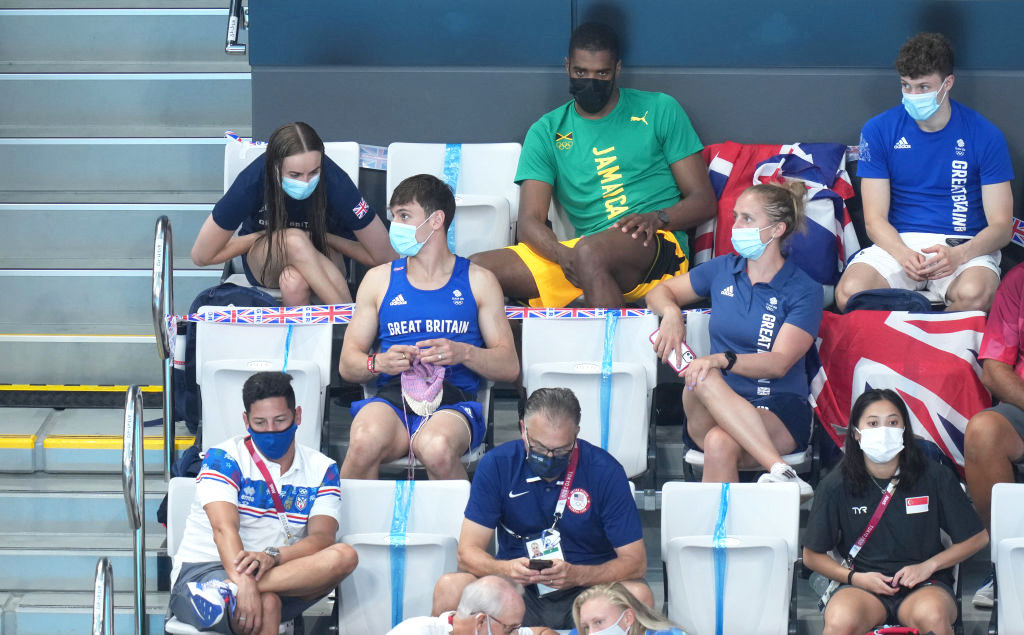 Upon further research, I found out that Tom is not only an incredibly talented diver, but an avid knitter and crocheter.
It was on his @madewithlovebytomdaley account, where Tom explained that the one thing that has kept him sane during the Tokyo Olympics is his love for knitting, crocheting and stitching.
Tom also revealed that he had knitted the most adorable cosy for his Olympic medal to stop it getting scratched.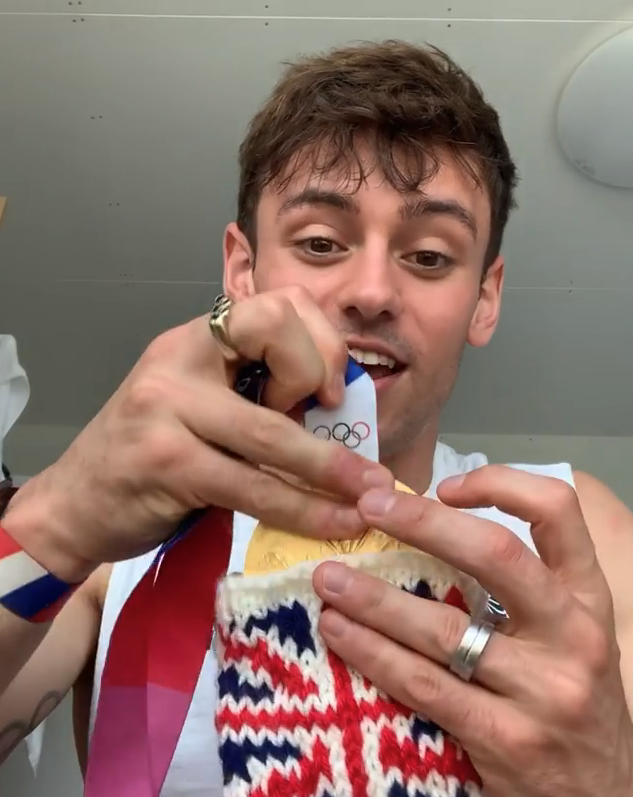 And I...need a minute, because the image of Tom holding up his medal and the pouch is just filling my heart with so much joy.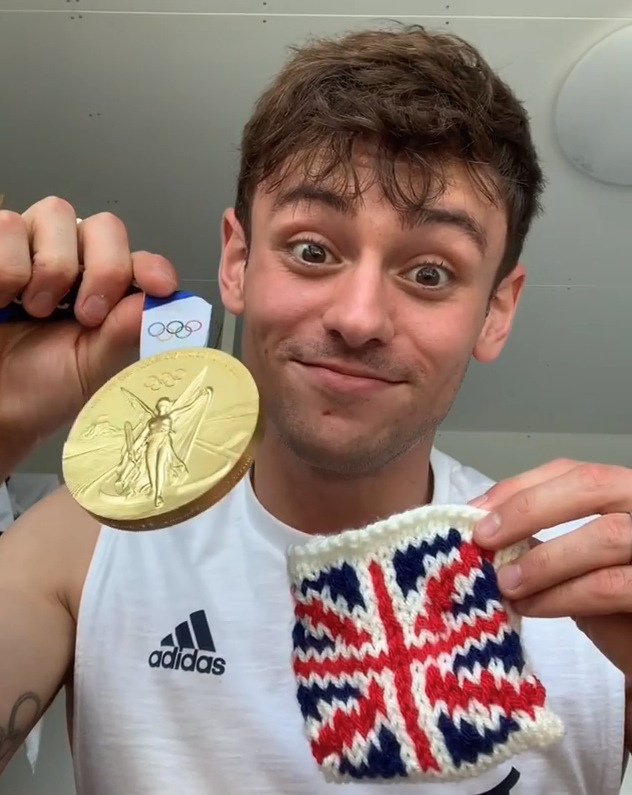 The cosy also has the Union Jack on one side (to represent Tom's home country) and the Japanese flag on the other (to pay tribute to Tokyo, which is where the Olympics are being held).
Huge congratulations to Tom for not only winning an Olympic gold medal, but for stealing all our hearts with his extremely adorable (and mindful!) knitting.