17 Subtle Traits That Can Now Be Considered Part Of Australia's Lockdown Culture
Going for a shitty arvo walk so you don't lose your mind while being cooped up at home. 🤪
1.
Dealing with panic buyers who are determined to buy every single square inch of loo paper available.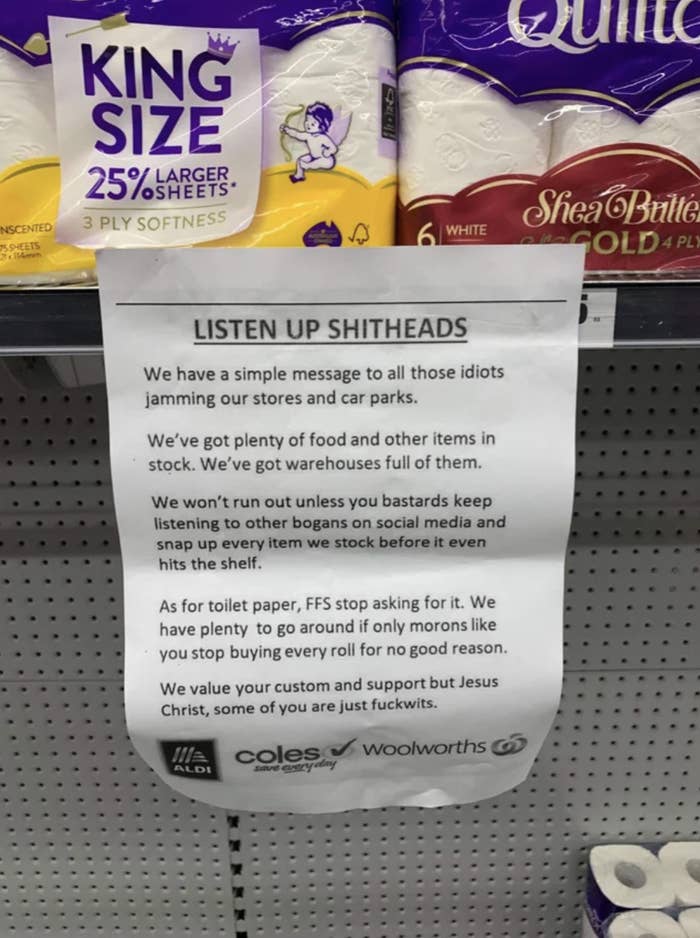 2.
Being sent Apple News notifications that get increasingly more cooked as the day goes on.
3.
Receiving discount codes from meal delivery services as soon as lockdown is announced.
4.
And using said discount code to help support local businesses, only for your order to arrive stone cold and an hour late.
This very well could have been my 13th reason!!!
5.
Which is annoying because you just wanted to help out your fave burger joint — and not order food for any other reason than that.
6.
Sorting your day into before and after the daily number of COVID-19 cases are announced.
8.
Making banana bread, yet again — because that's all you know how to bake and your mind can't comprehend cooking anything more difficult than that.
9.
Scheduling virtual meetings with your mates because your plans, which had been in the works for months, got postponed yet again.
11.
Refreshing the secret link you got from a group chat so you can attempt to book a vaccine slot.
13.
Eating copious amounts of popcorn while the various State Premiers shit on each other's policies.
14.
Not having any concept of time because lockdown keeps getting extended, with no end date in sight.
15.
Going for your daily mandated amount of exercise just to *feel something*.
16.
Oh, and let's not forget about the online shopping.
17.
And finally, developing a special connection to Dr Kerry Chant — especially when she broke her glasses.
What are you doing to stay occupied during lockdown?