Unless you've been living under a rock, I'm sure you've heard that the upcoming fourth season of The Good Place will be its last.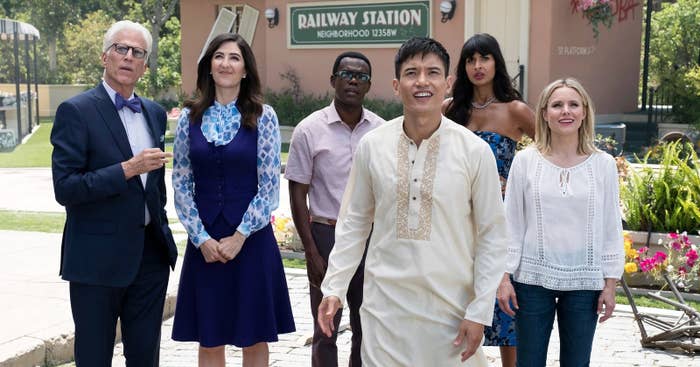 With the premiere date right around the corner (Sept. 26, guys!!!), there's been an abundance of emotional messages from both fans and members of the cast.
And over the weekend, goodbyes were posted by a couple of cast members as they wrapped up their scenes for the final episode.
Manny Jacinto, who plays the adorably clueless Jason, shared this simple but emotional before and after.
While Marc Evan Jackson, who plays one of the best ~villians~ of all time, tweeted his thanks to everyone who was involved.
In true Tahani fashion, Jameela Jamil posted not one but TWO emotional tributes to honour The Good Place.
The first was posted to Instagram, where she praised the cast, the writers, the crew and the fans for bringing the show to life.
In her caption she said, "On this day in April 2016, I had just shot a pilot with these ridiculously talented people, all of whom I was terrified of, because I'd never acted a day in my life before, and I felt incredibly unworthy of them."
"And [now] we are rolling into Season 4, ending on our own terms, with a Golden Globe nomination, an Emmy nomination, a TCA award, an AFI award, a Critics Choice nomination and the best fans a show could ever ask for."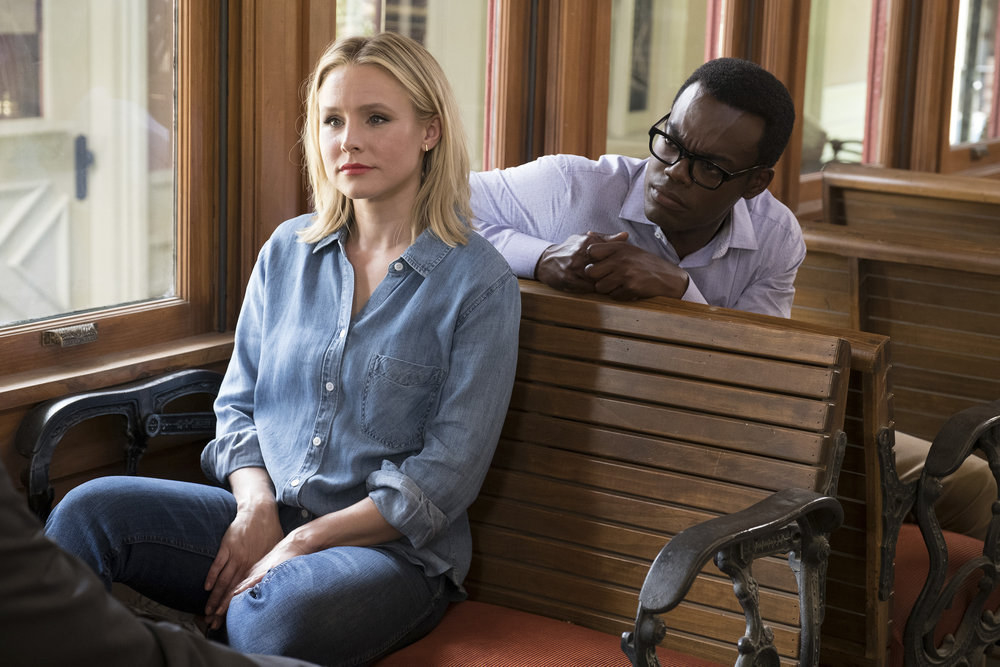 "And today as I shoot my final scene, I thank everyone involved in this beautiful experience."
"This was above and beyond the most extraordinary thing to happen to me."
The second dedication highlighted her character, Tahani, as well as Jameela's own achievements.
"My heart felt like it was going to burst."
"I love this show and I can't believe how much it changed my life ... and allowed me to do and see things I could never have imagined."
HOLY MOTHERFORKIN' SHIRTBALLS!!! I am literally getting emotional at my desk, what is going on?!?!
There's been nothing shared from Kristen Bell, William Jackson Harper, Ted Danson and D'Arcy Carden, which means they're most likely still filming their final scenes.
And when they drop their character tributes, you can bet on me ugly-crying EXACTLY like this.