Even though the latest season of Netflix's The Crown dropped a couple weeks ago, everyone is still talking about it — and for good reason.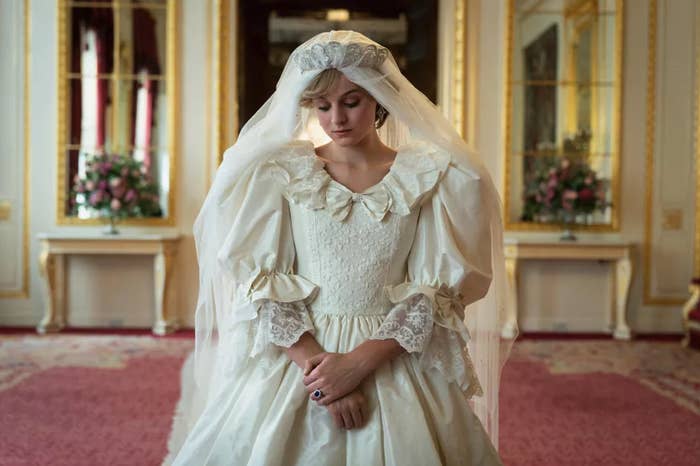 Whether you're still thinking about the costumes (that attention to detail!) or the chemistry between the actors, here's a bunch of behind-the-scenes photos of the cast to tide you over until Season 5 drops.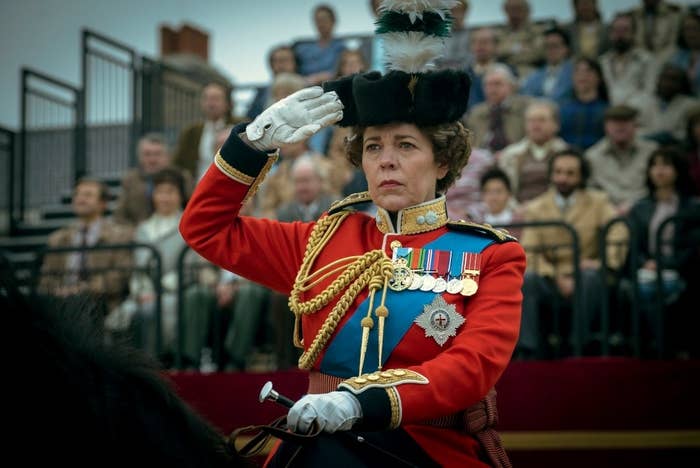 1.
When Josh O'Connor (Prince Charles) and Emma Corrin (Princess Diana) took this adorable selfie.
2.
When Tobias Menzies (Prince Philip, Duke of Edinburgh) and Helena Bonham Carter (Princess Margaret) had a good ol' laugh in between filming.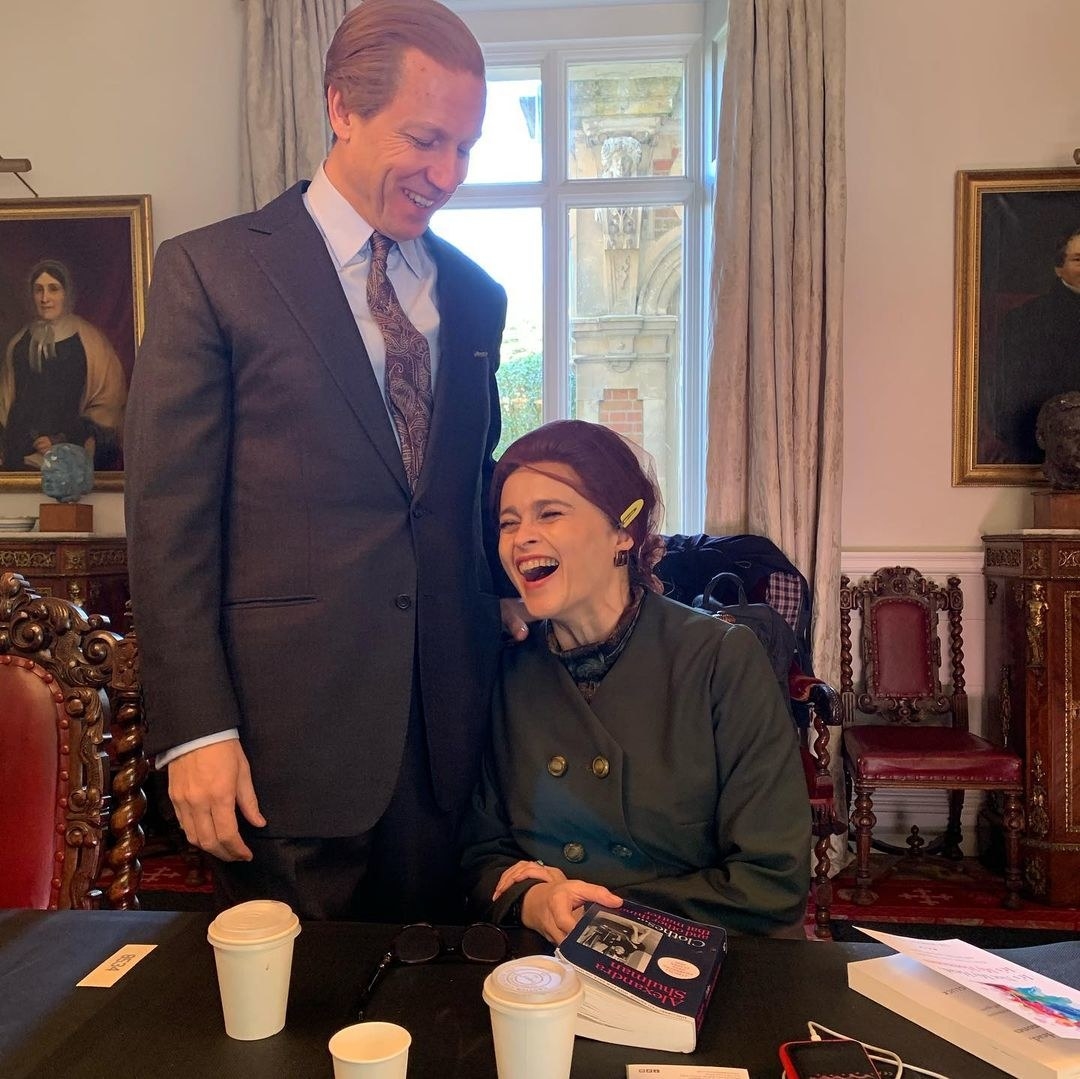 3.
When Gillian Anderson (Margaret Thatcher) gave us an insider's peek at where all the magic happens.
4.
Including these photos of the oh-so-iconic bouffant that was key to nailing her character.
5.
Plus, check out this time lapse from makeup artist Stacey Louise Holman styling one of the six Margaret Thatcher wigs used while filming The Crown.
6.
When Josh, Helena and Erin Doherty (Princess Anne) showed off a cheekier side to their royal counterparts.
7.
When Olivia Colman (Queen Elizabeth) put on what I'm calling the "when there's no salmon for lunch" face.
8.
While Tobias opted for this disgruntled pout — most likely done after the Queen impeccably roasted Philip, yet again.
9.
When Emma revealed the true inspiration for her character's iconic hairstyle.
10.
When Gillian showed off the hilarious aftermath of her co-stars filming that now-famous "Ibble Dibble" scene.
11.
When Emma looked every bit the royal princess while getting ready for the day's shoot.
12.
When Olivia looked like an absolute angel in this candid shot.
13.
When Helena and director Benjamin Caron worked their best angles.
14.
When Emma had a test run of those roller skates, which would later come in handy for that all-important scene in Buckingham Palace.
15.
When Olivia, Tobias and Helena were the definition of friendship goals.
16.
When Benjamin captioned this photo of Diana's wedding dress, "Four months, five fittings, 600 hours", which gives you a rough idea of how much detail and effort went into making The Crown.
17.
When Josh and Emma couldn't resist goofing around while on-set.
18.
That is until the director yelled "Action!", of course.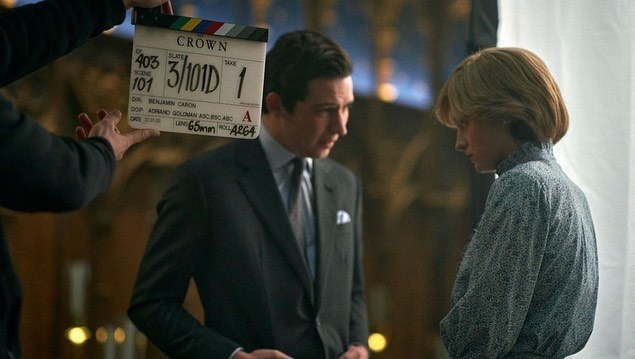 19.
When The Crown fans were blessed with this behind-the-scenes look at all the fantastic recreations of Queen Elizabeth's hair.
20.
When Benjamin captured this photo of Emma in this extremely familiar couch position.
21.
When Gillian uploaded this photo of her and Olivia absolutely nailing their scene together.
22.
But, then also shared this one of them hanging out, with one heck of an iconic caption: "The Queen of photo bombs".
23.
When Emma took this sweet photo, which gives off "Look mum, I made it!" energy.
24.
When Olivia and Helena took this museum-worthy photo that gives off the most badass, mic-drop vibes.
25.
When The Crown fans were treated to this beautiful portrait of Emma portraying Princess Diana.
26.
When Emma posed with a bunch of magazine covers that were specially made for The Crown.
27.
And lastly, when this (fictional) royal family took one of the best family portraits of the year.