🚨 WARNING: THERE ARE HUGE SPOILERS AHEAD FOR "STRANGER THINGS" SEASON 4. 🚨
With Stranger Things creators Matt and Ross Duffer confirming that there would be multiple deaths in the Season 4 finale, tensions were at an all-time high to see if fan favourites would be left standing by the conclusion of the final episodes.
In fact, I put off watching Stranger Things Volume 2 for a whole day (a very long period, I know!) because I felt like I wasn't mentally prepared to say goodbye. But, of course, spoilers exist and I hate them more than anything, so I dove right in and, like everyone else, was put through a rollercoaster of emotions.
With that being said, if you, like me, are still mourning the death of Eddie Munson (played by the marvellous Joseph Quinn), then here's a tribute to his time on Stranger Things that proves he's one of the best characters.
1.
First, when Eddie's introduction to Stranger Things involved him jumping onto the school cafeteria tables to make an important point about stereotyping.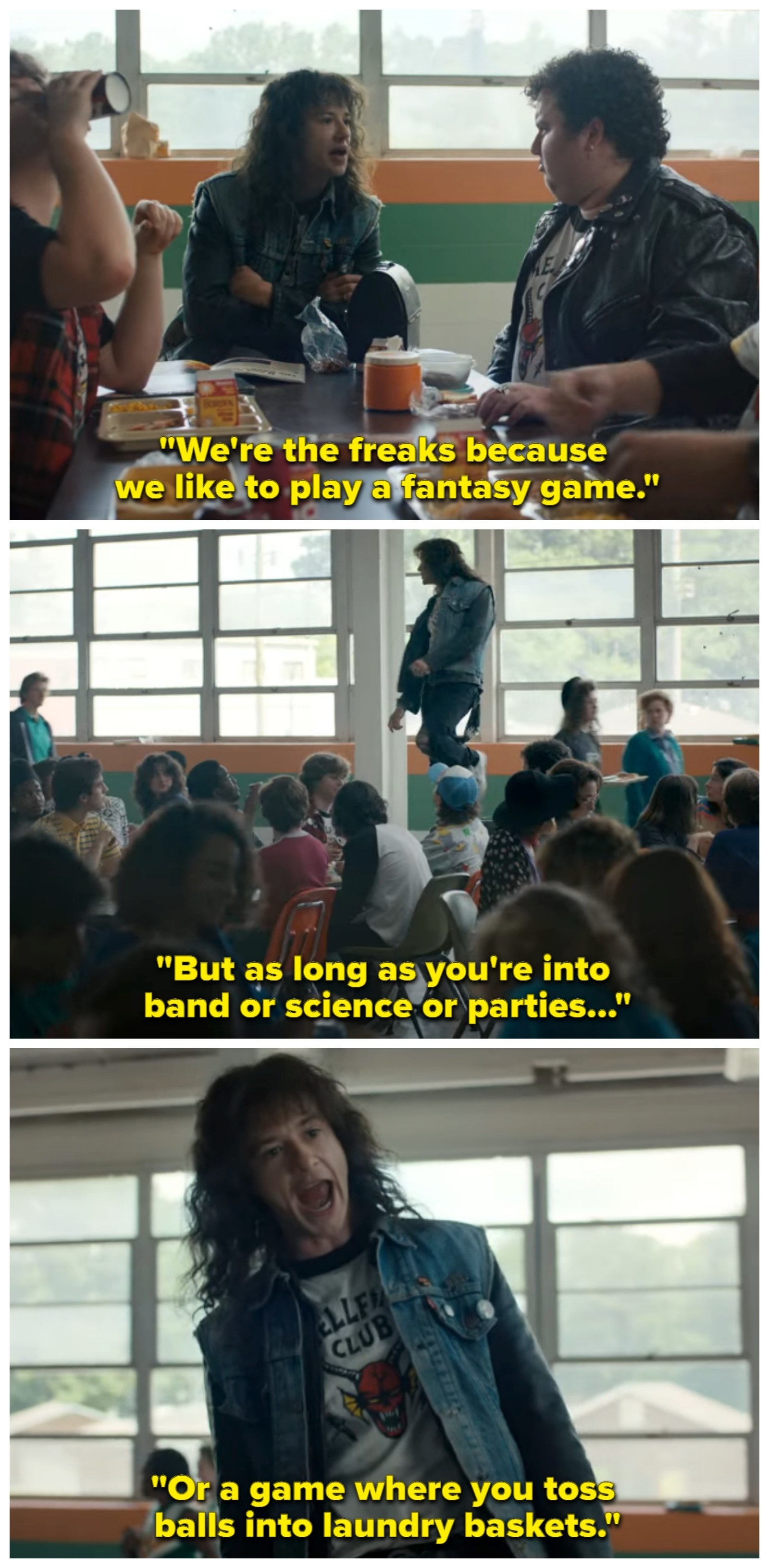 2.
Which, of course, led to one of the most iconic and cosplayed moments of Season 4 — Eddie's response to Justin calling him a freak.
3.
When Eddie vowed to prove his friends wrong and finally graduate this year, which makes what happens later all the more heartbreaking.
4.
When he instructed Mike and Dustin to find a substitute for their Dungeons & Dragons campaign, which led to this hilarious burn.
5.
When Eddie met Chrissy in the woods and could clearly see she was on edge. So, what did he do? He faked his own death to make her laugh in response to Chrissy not remembering them meeting as kids.
6.
Which leads Chrissy to realise what a good guy Eddie actually is.
7.
When the Hellfire club won Eddie's final Dungeons & Dragons campaign, resulting in him doing this victory pose.
8.
When Eddie desperately tried to wake Chrissy up after seeing her in a trance-like state — which inadvertently became one of the best sounds-turned-alarm to bless TikTok's platform.
9.
When Dustin's first reaction after not seeing Eddie for awhile was to hug him.
10.
And not to be outdone by his younger brother — I mean, friend — when Eddie's immediate response to learning about Vecna's curse was to check if Dustin was okay.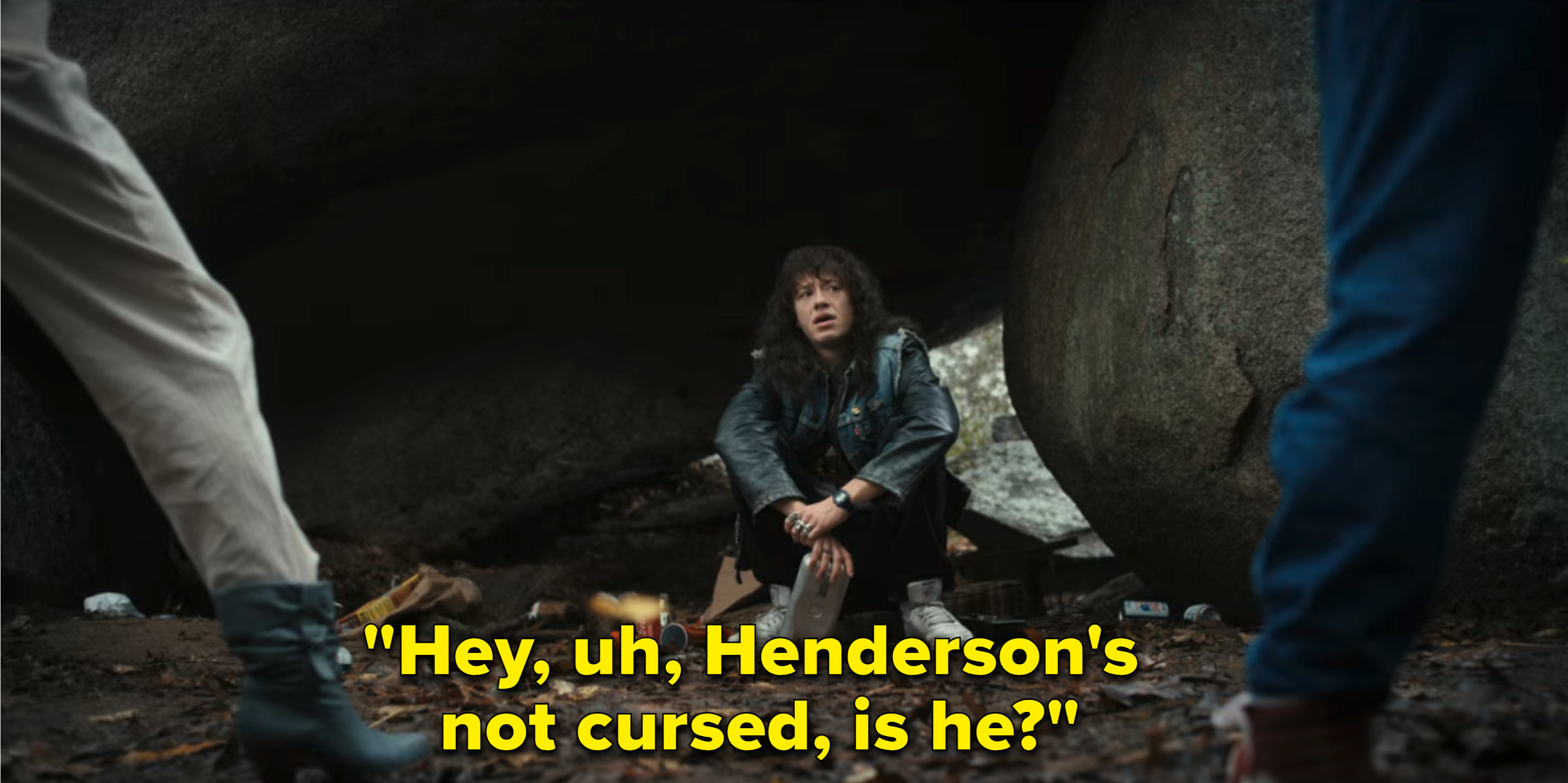 11.
When Eddie referenced the Lord Of The Rings when debating whether or not the gang should go looking for another gate that leads to the Upside Down.
12.
When he attempted to jump in after Nancy and Robin, who had gone in to save Steve, and ended up just half-falling into the water while muttering.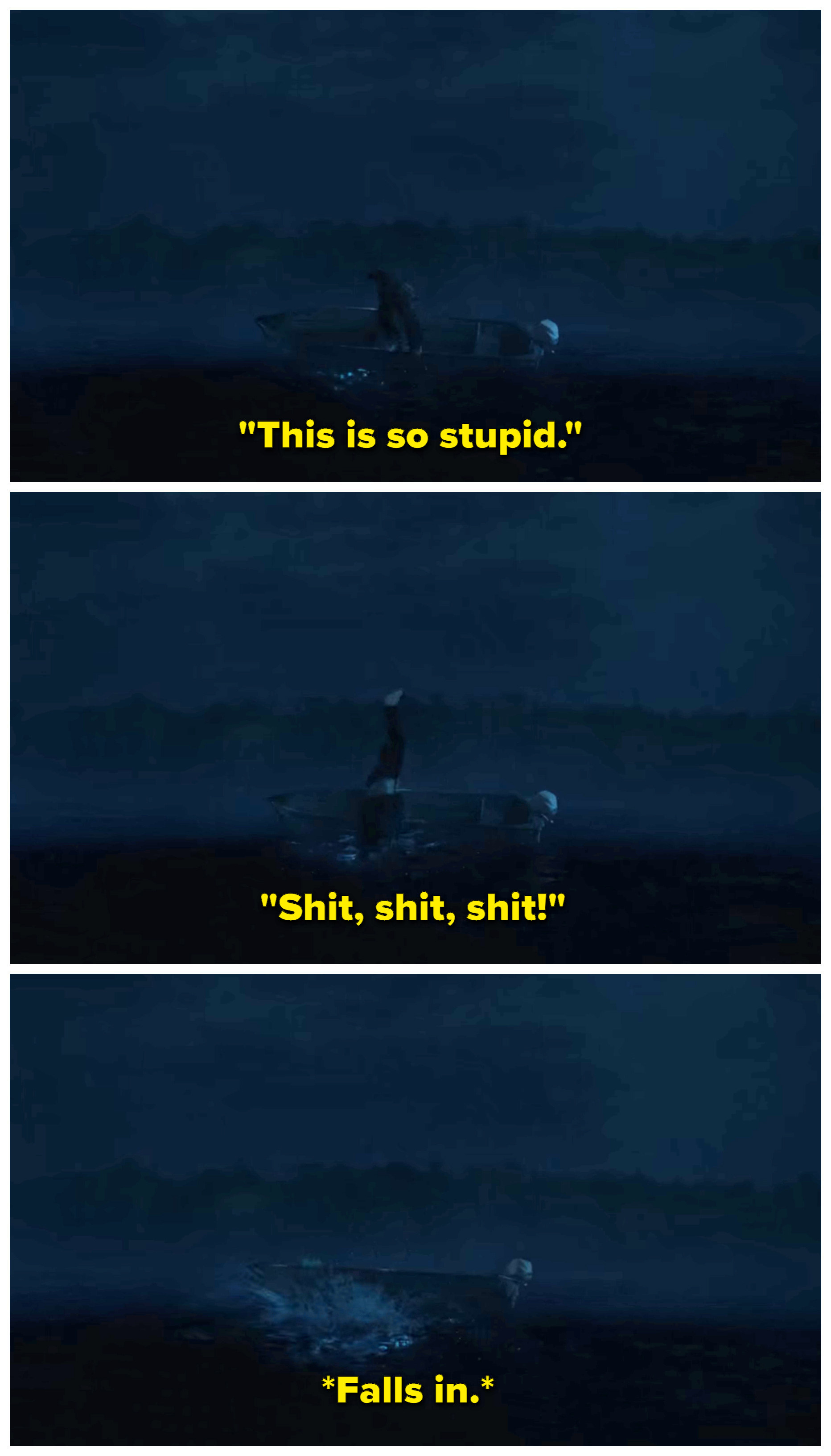 13.
When Eddie used his knowledge of morse code to transmit an SOS message to Dustin, Erica and Lucas in Hawkins.
14.
When Eddie felt that this pair were getting a little too chummy, so he graciously lent Steve his denim vest.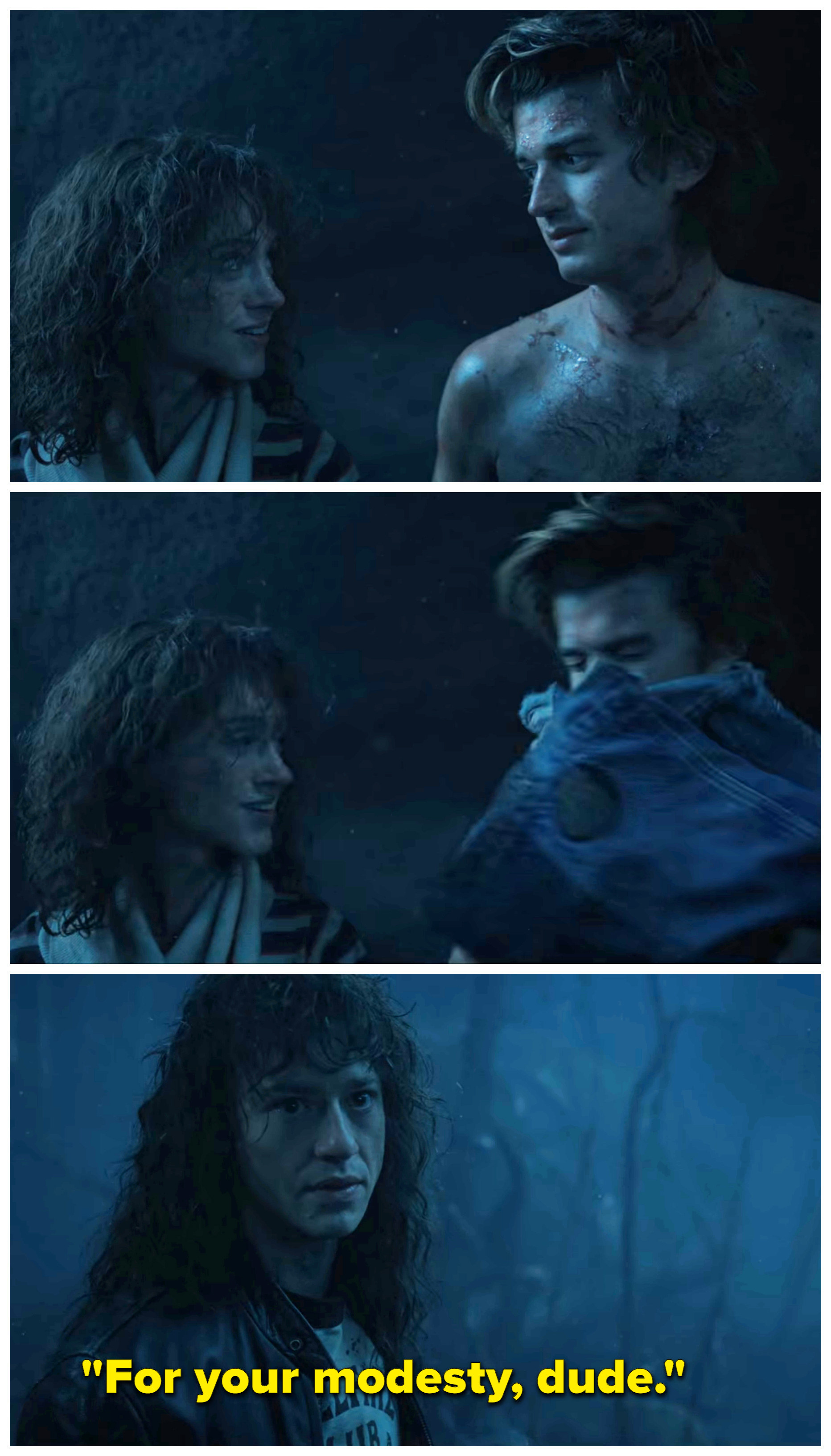 15.
When Stranger Things paid homage to Halloween villain Mike Meyers in the funniest way possible — aka getting Eddie to wear Max's old mask to avoid being spotted.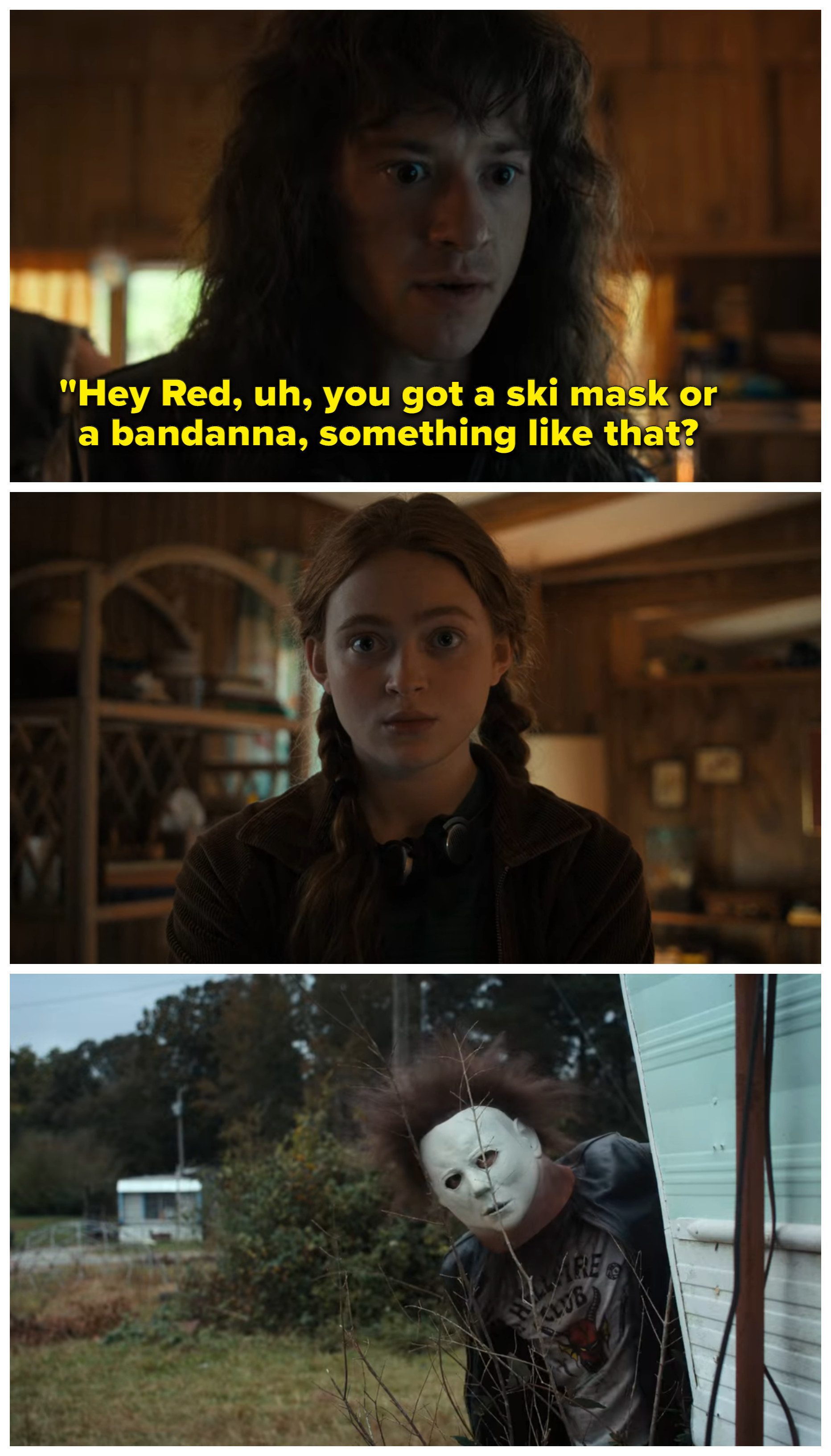 16.
When Eddie's street-smart knowledge came in handy when he was able to hot-wire the caravan they were stealing.
17.
Which then, of course, led to him reassuring Steve that he could drive the caravan by saying, "Don't ya, big boy?"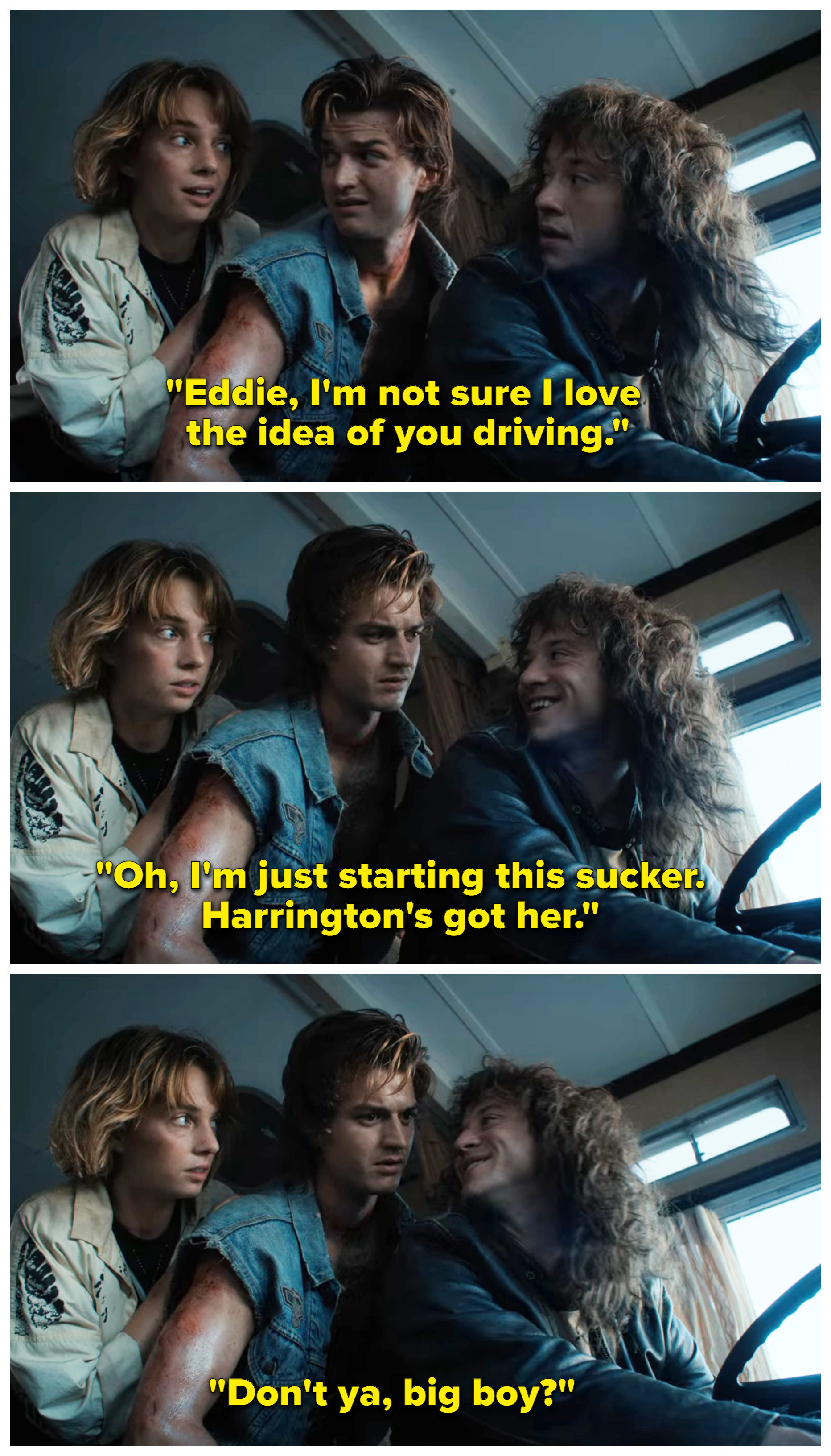 18.
A moment for Steve's face where he most likely felt an array of different emotions and feelings.
19.
When Dustin told a hilariously lame joke to Eddie, resulting in him tackling Dustin and giving him some very sweet, brotherly advice.
20.
When Eddie delivered the most metal concert in the history of the Stranger Things universe.
21.
When he fought side by side with Dustin against Vecna's bats and never backed down.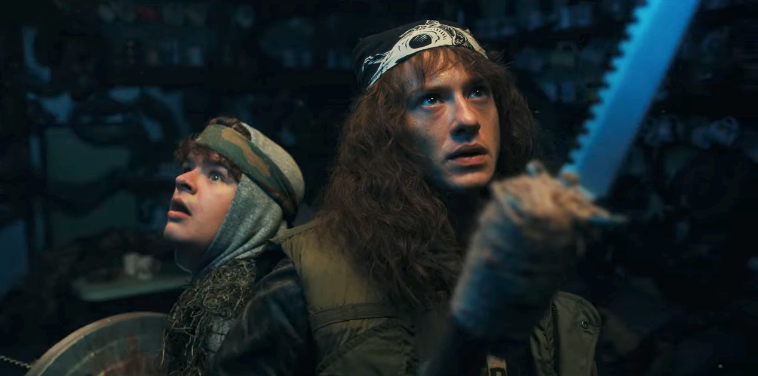 22.
And when he selflessly cut off his only way back home to Hawkins in order to lead away the army of bats and buy the Stranger Things crew more time.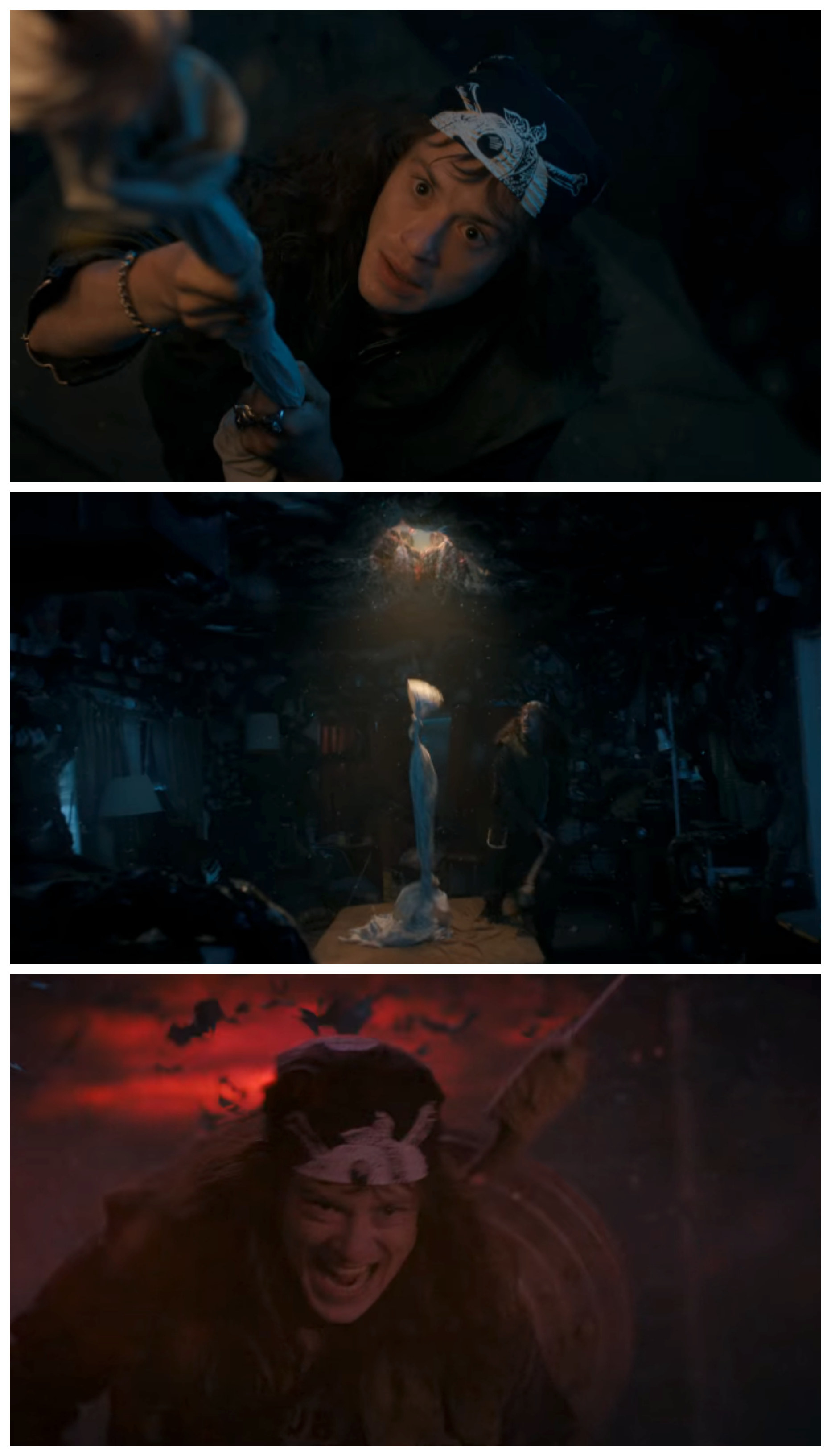 23.
This was because Eddie realised that it was time to face his demons rather than choosing to run away, which is what he did when Chrissy died.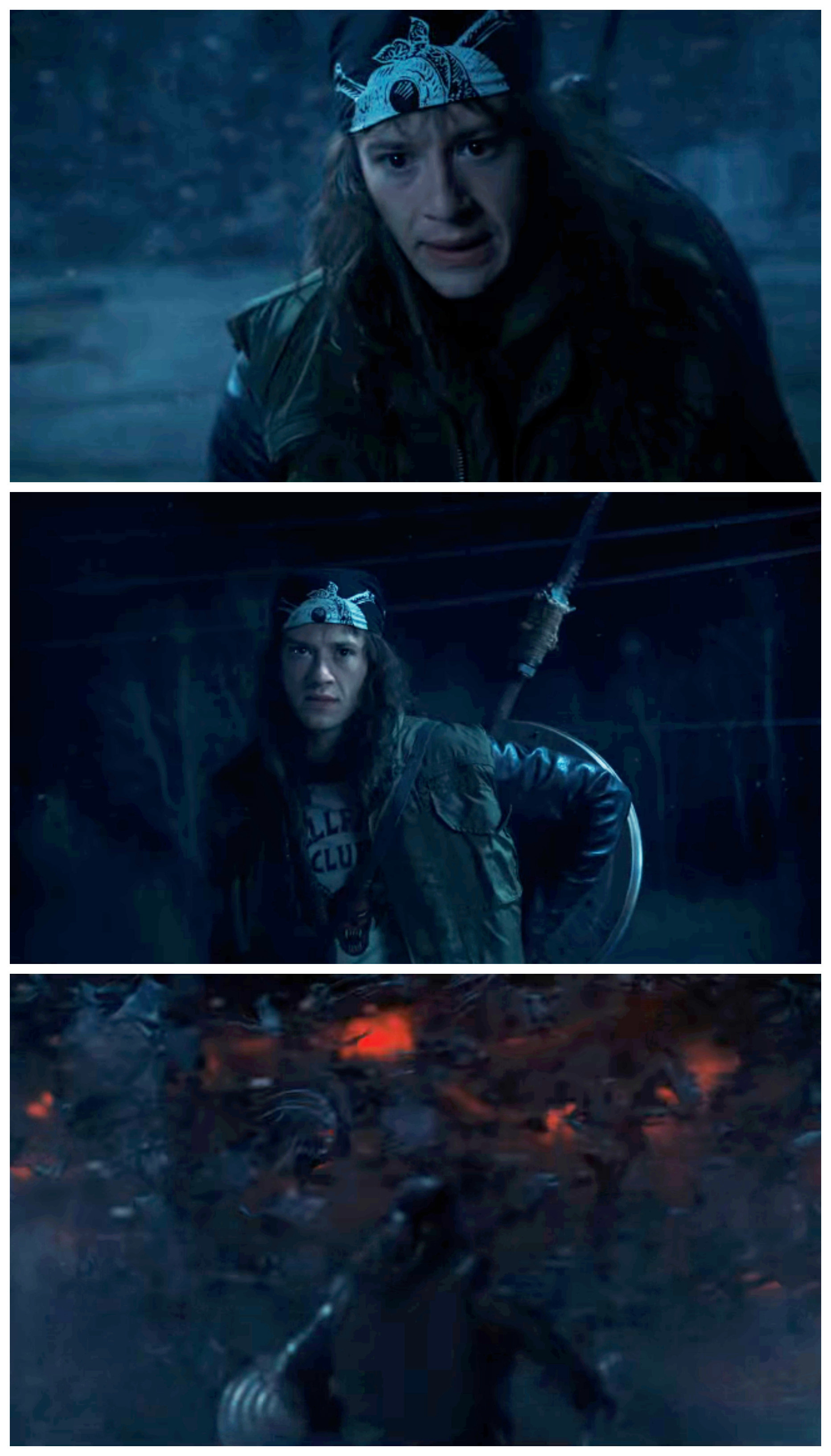 24.
And this is a huge moment for Eddie, especially since just earlier in the episode he had told Steve, "We are not heroes." But in this instance, Eddie chose to become one and heroically sacrifice himself for the greater good of Hawkins.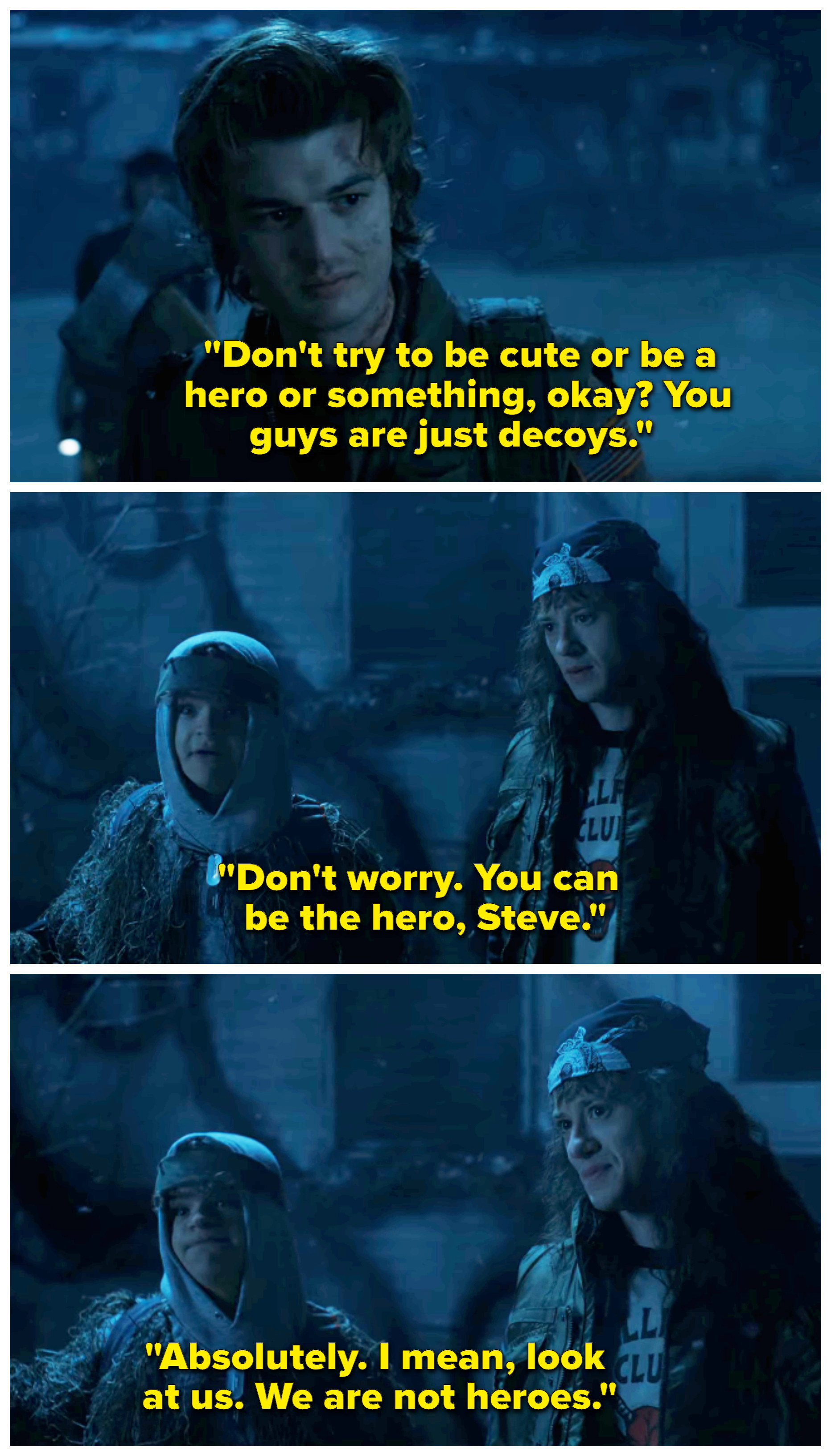 25.
When Eddie, after giving his all to save Hawkins, made sure Dustin knew that he chose to stand and fight, rather than run away.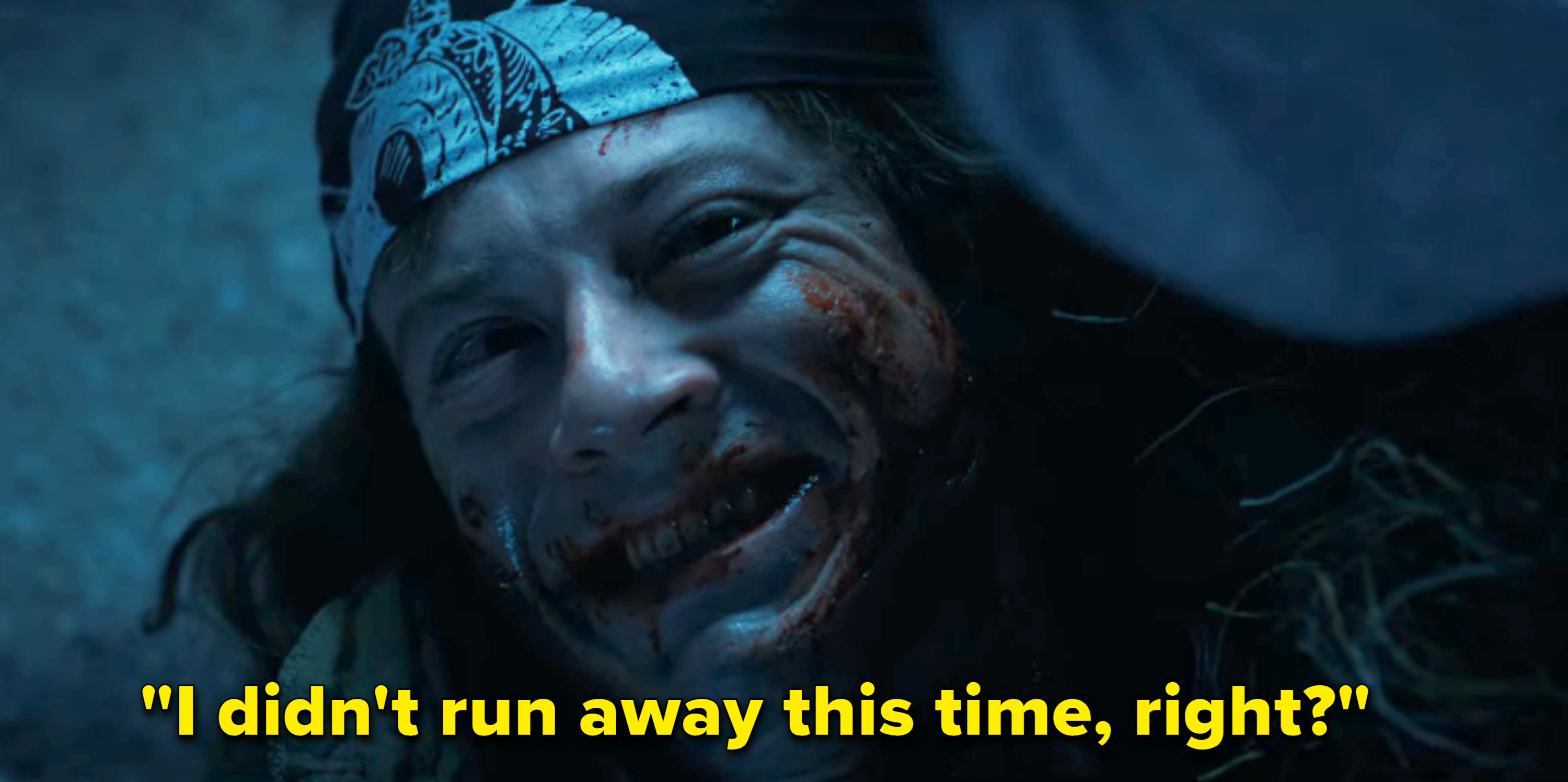 26.
And when he used his final breath to tell Dustin how much he truly treasured him.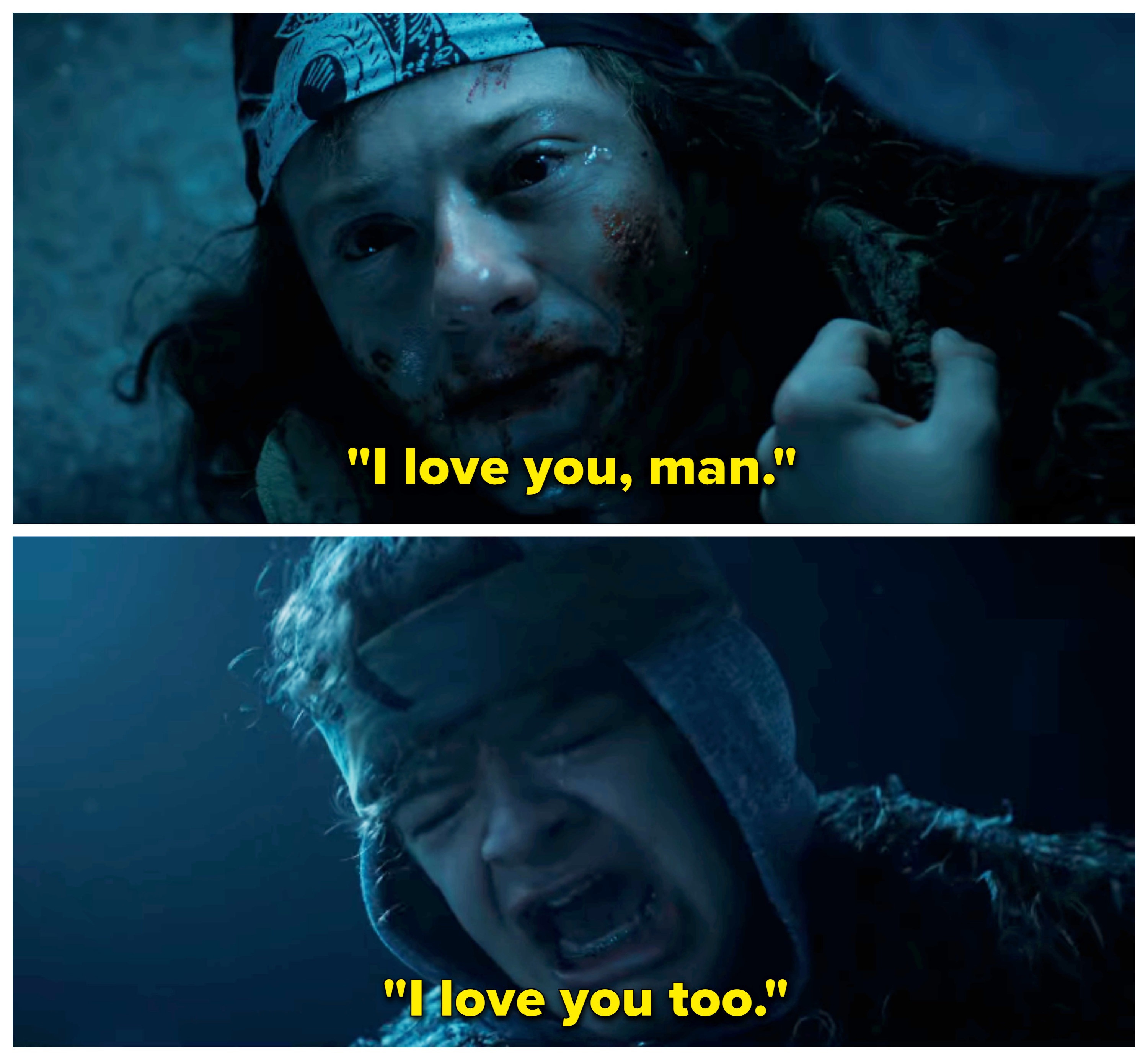 27.
And finally, when Dustin made sure that Mr Munson knew that Eddie died a hero.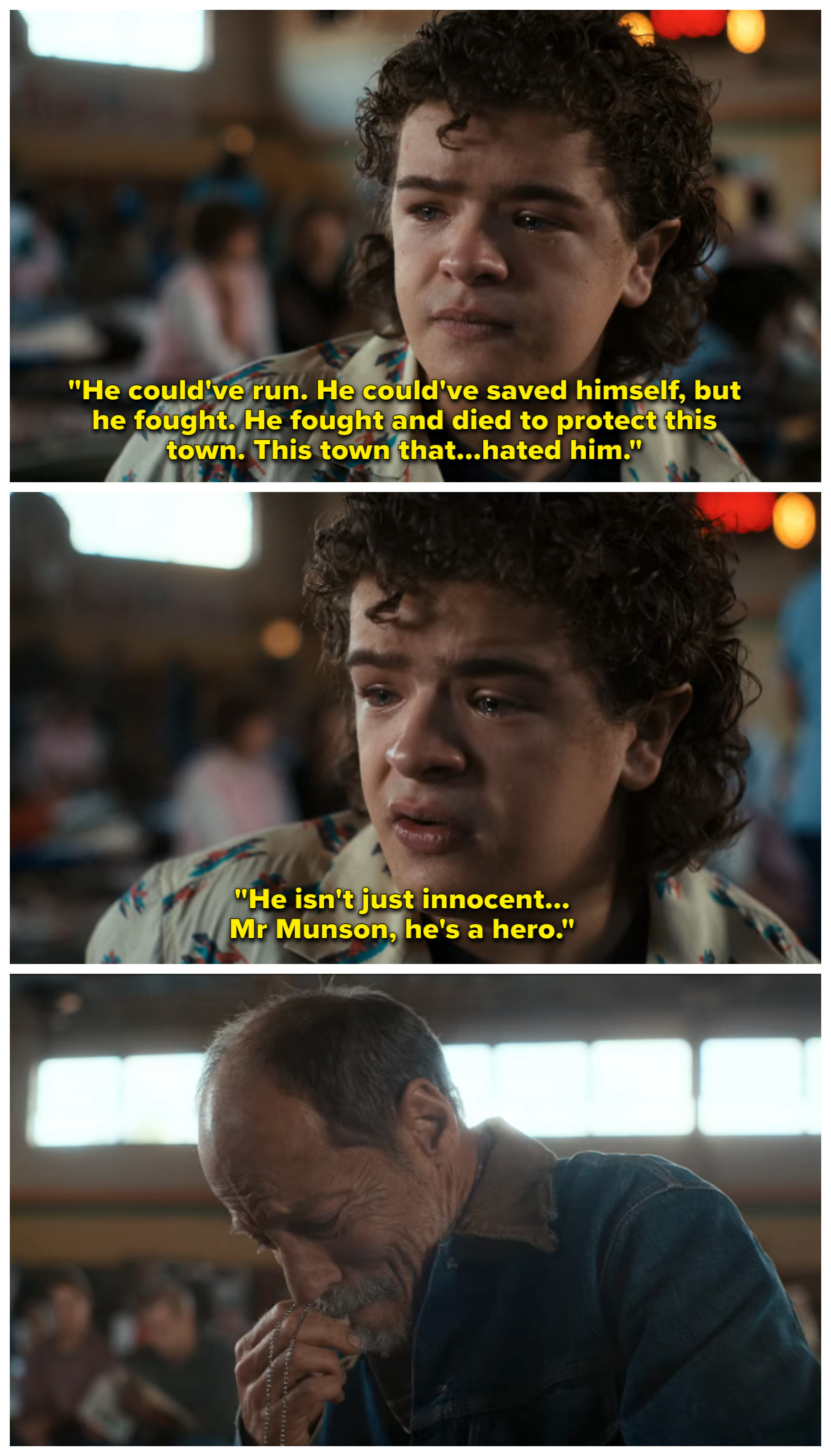 A round of applause to the incredible Joseph Quinn who gave Eddie so much heart and soul. His character may be gone, but he'll never be forgotten by Stranger Things fans.