Australians Are Calling For Scott Morrison To Resign After He Tweeted A Baking Photo Amid The US Protests
Let's take stock: Failed Robodebt scheme, US protests against police brutality, the coronavirus pandemic...and samosas from ScoMo.
The death of George Floyd in police custody has sparked protests in the US — as well as around the world — against police brutality.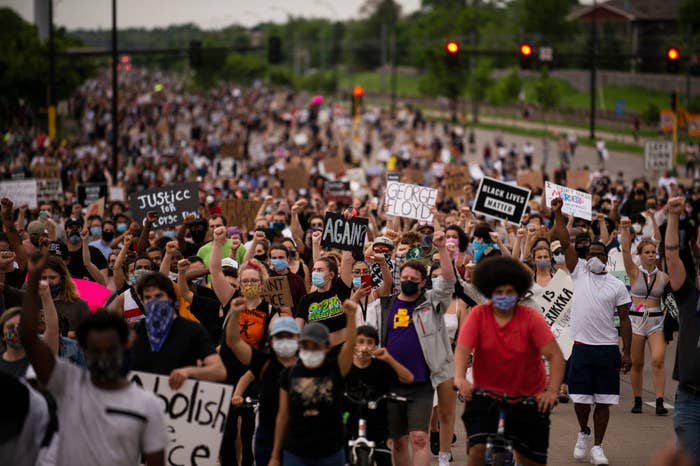 Back home in Australia, this has resulted in an important reminder of the oppression, racism and injustice that Indigenous people have faced — and continue to struggle with — especially after a Channel Nine reporter implied that Aussies can't relate to the history of police killings in America.
It's also worth noting that Rio Tinto — a global mining company — recently destroyed a 46,000 year old Aboriginal site after detonating explosives at Juukan Gorge in Western Australia.
And that the Australian government has come under fire for its failed Robodebt scheme, resulting in them giving back $721 million to people who paid Centrelink debts they may never have owed.
So, when Scott Morrison tweeted a photo of his "ScoMosas" ahead of his meeting with Narendra Modi — the prime minister of India — on Sunday afternoon, Australians were quick to highlight the insensitivity of the post.
ScoMo also faced backlash from many Aussies, who would prefer answers to a long list of problems that the country is currently going through, rather than a photo of him cooking.
As of yet, ScoMo hasn't responded to the criticism surrounding his post.