In case you missed it, Google Doodle released a bunch of illustrations last week to celebrate Steve Irwin's birthday.
The drawings honoured Steve's achievements and efforts towards wildlife conservation, including snippets from his famous nature documentary The Crocodile Hunter.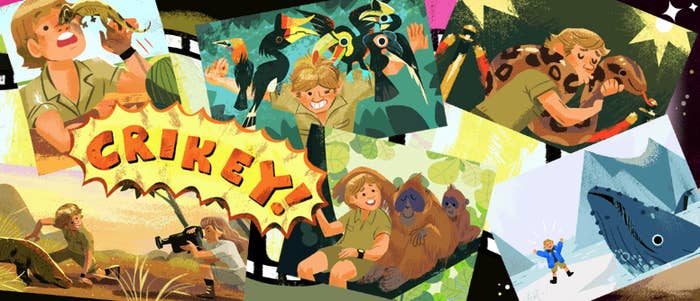 While the illustrations were a hit with fans of the legendary Aussie icon, PETA accused Google of sending a "dangerous, fawning message".
They also condemned Steve's handling of animals and his conservation efforts.
To put it simply, people were pretty pissed off by PETA's response.
And many took the opportunity to praise and highlight Steve's many achievements towards wildlife conservation.
PETA's official response to the Google Doodle can be read below.
"PETA must ask who commissioned these dangerous, hagiographic cartoons of a man who died while harassing a stingray, dangled his baby while feeding a crocodile, and "wrestled" wild animals who were minding their own business. This fawning, ignorant tribute is a slap in the face to the vast majority of people who acknowledge that wild animals are entitled to be left alone in their natural habitats." – Ingrid Newkirk, PETA President