From Oberyn Martell in Game Of Thrones, Javier Peña in Narcos, Din Djarin in The Mandalorian and, of course, his latest role playing Joel Miller in The Last Of Us — which has led to fans collectively claiming him as the internet's "cool, slutty daddy" — Pascal fever has taken hold, and it's for a very good reason.
Pedro Pascal is a charismatic person, and whether he's wooing interviewers on the red carpet (new life goal unlocked) or smooth-talking other characters in a hit TV series or blockbuster movie, he steals the show — every single time.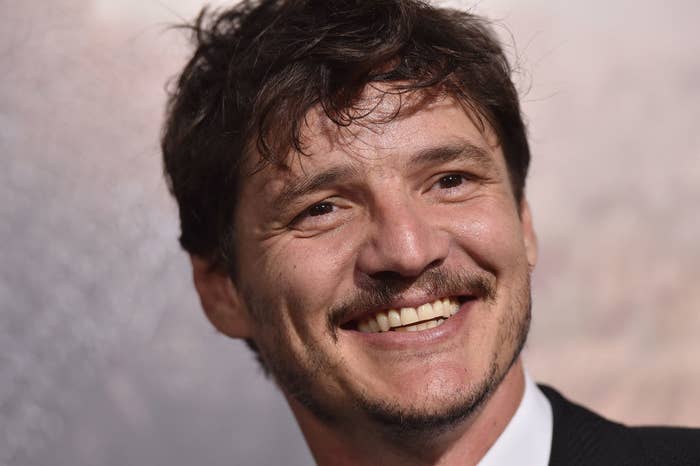 And that's exactly what happened when Pascal hosted the latest episode of Saturday Night Live and was featured in a dystopian version of Nintendo's Mario Kart series.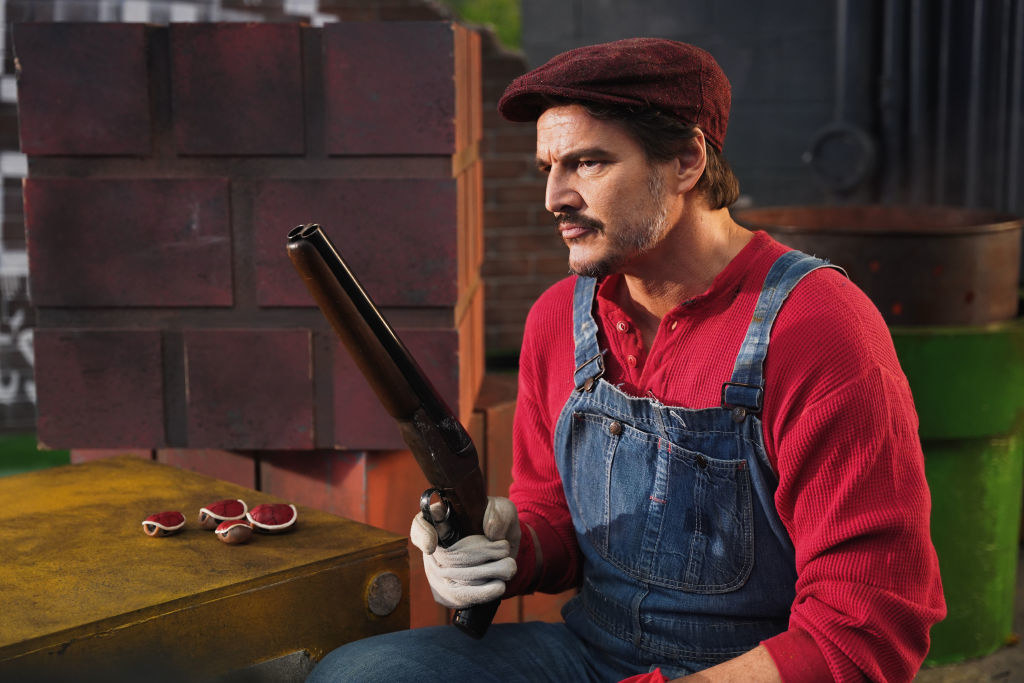 Teased with the tagline of "HBO's adapting another iconic game", the three-minute trailer introduced Pascal as a gritty, grown-up version of Mario in a world set 10 years after the Mushroom Kingdom's demise. With Bowser reigning, the only thing the citizens have left is hope.
Hope is introduced in the form of Princess Peach, who Mario (aka Pascal) is asked to smuggle across Rainbow Road in — you guessed it — a special Mario Kart.
If the plot of this reimagined Mario Kart movie sounds familiar, it's because it's inspired by the dark and horrific events of The Last Of Us, which Pascal stars in.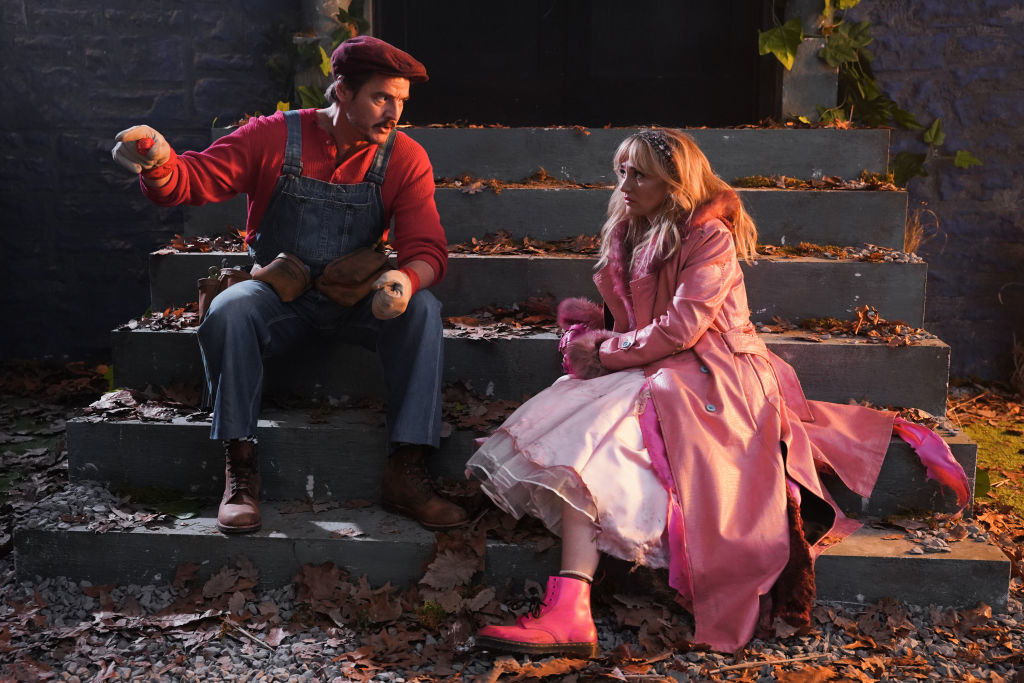 From Goomba clickers, who are sentient fungus with shoes for legs, to Mario's brother, Luigi, making an appearance, the sketch is a hilarious parody that features elements from both video games.
Toad and Yoshi have even been reimagined as "complex, dramatic HBO characters", which apparently translates to them both being bisexual — and honestly, I'm here for it.
The end of the trailer even features an epic battle on Rainbow Road, featuring red shells, banana peels...and Mario explaining to Peach (in a very dramatic and serious voice) that if they crash, "a little guy in a cloud comes and uses a fishing pole to put you back on the road."
While it may not be the best Mario adaptation out there, I feel like I'm not alone in saying that I would absolutely, 100% watch this if it was a real TV series or movie.
The trailer may be goofy, but I'm sold on Pascal as Mario. His "It's-a me, Mario" sounds way better than anything I've heard from Chris Pratt (who, if you didn't know, is playing Mario in the upcoming The Super Mario Bros. Movie).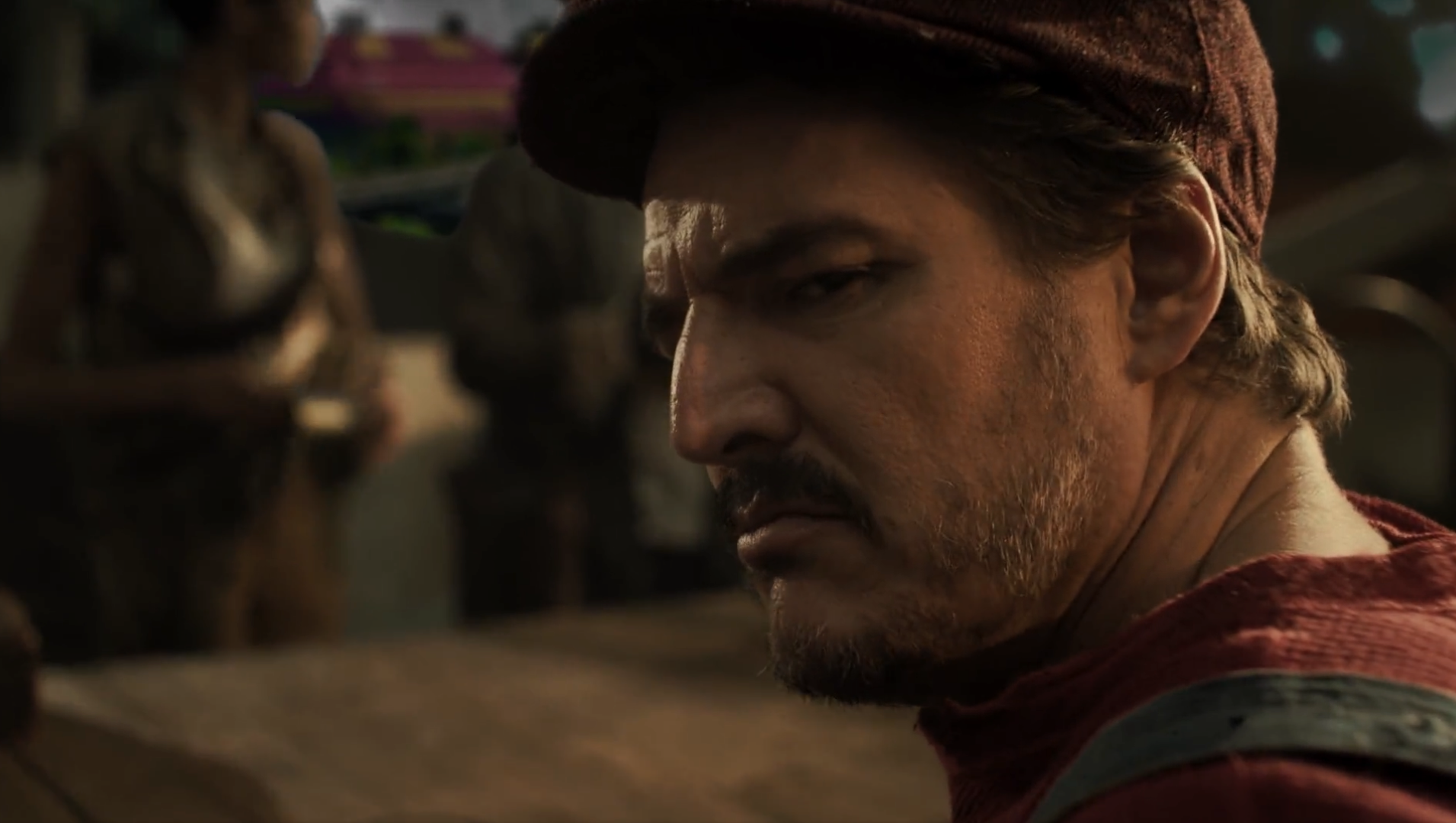 Plus, we need to talk about the production value in this three-minute trailer. The set design, the editing and the special effects are not only incredible, but contain so many fun references and easter eggs that you'll no doubt recognise if you're a Mario Kart fan.
Anyway, this is really just me saying I'll watch Pedro Pascal in anything and everything — including this Mario Kart parody of The Last Of Us. But what are your thoughts on it? Let us know in the comments.