If you're a fan of Paramore, then you've most likely heard of their song "Misery Business".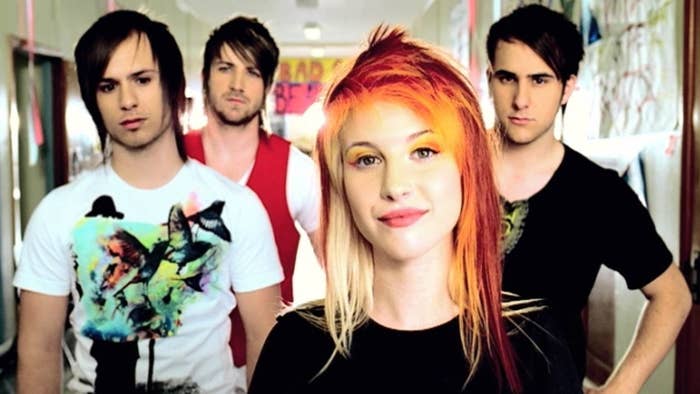 It was the breakout single from the band's second album Riot!, and still remains one of their biggest and most well-known songs to date.
But while performing at a concert in Nashville, Hayley Williams, the lead singer of Paramore, announced that the band would no longer be performing the song.
This is most likely linked to "Misery Business" becoming a source of controversy in recent years, with many fans labelling the lyrics as anti-feminist.
Hayley has previously addressed the backlash in a Tumblr post, where she explained her changing feelings about the song's lyrics.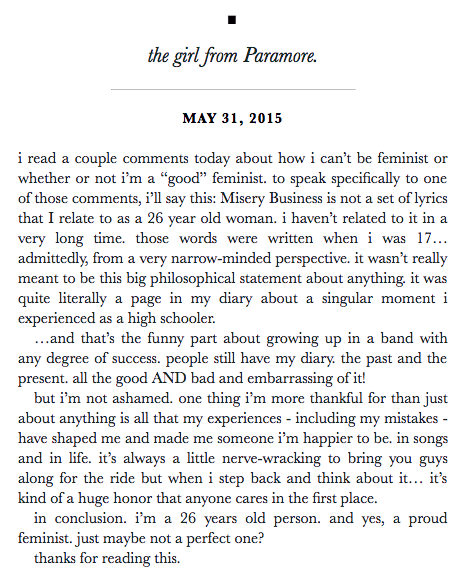 And in a recent interview with Track 7 to celebrate the 10th anniversary of Riot!, she went into further detail about the problematic nature of the song.
As you can imagine, fans were shocked over the news.
But a large majority supported the band's decision to recognise and grow from their past mistakes.
While "Misery Business" will be missed, shoutout to Paramore for having the confidence to do this. 👏🏽