A Melbourne-based cafe by the name of St Ali is being boycotted by Australians after offering customers a free two-pack of Rapid Antigen Tests if they spent $160.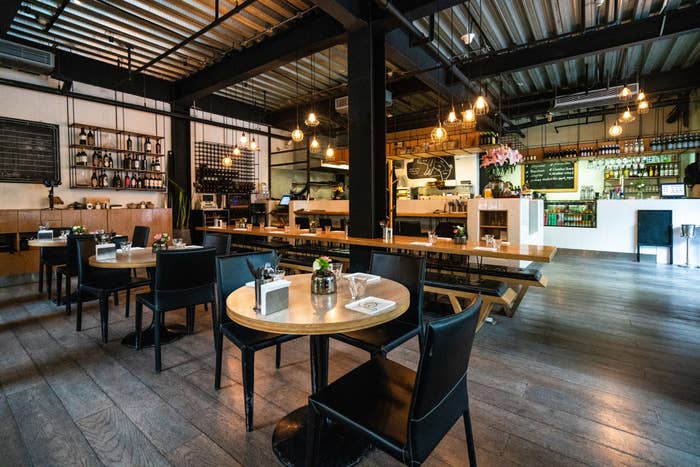 The promotional offer was shared to "VIP customers" via text, with screenshots later circulating to Twitter and Reddit by those calling out the cafe's "gross" behaviour.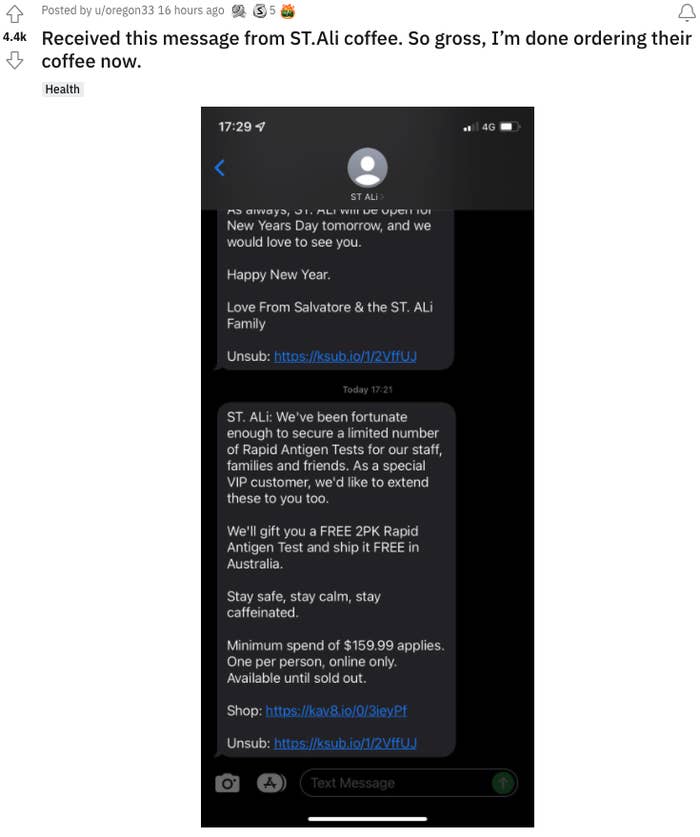 In a Reddit thread posted by u/oregon33, Aussies called the promotional offer "disgusting" and labelled it "a whole new level of 'effed up" during a time when COVID-19 case numbers are at an all-time high and many are struggling and desperate to acquire RATs in the first place.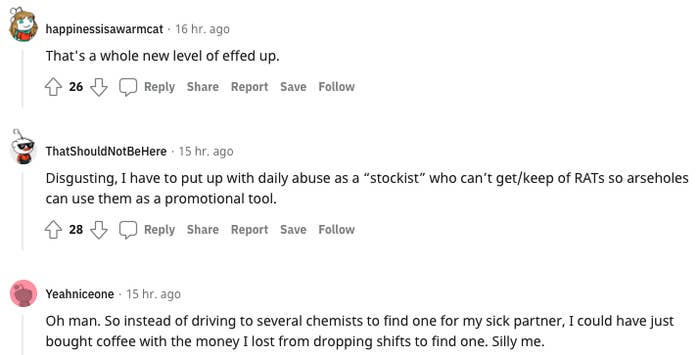 A few hours later, St Ali issued an apology for the promotional offer, which they believed to be "a way of supporting our customers whom purchase from us regularly."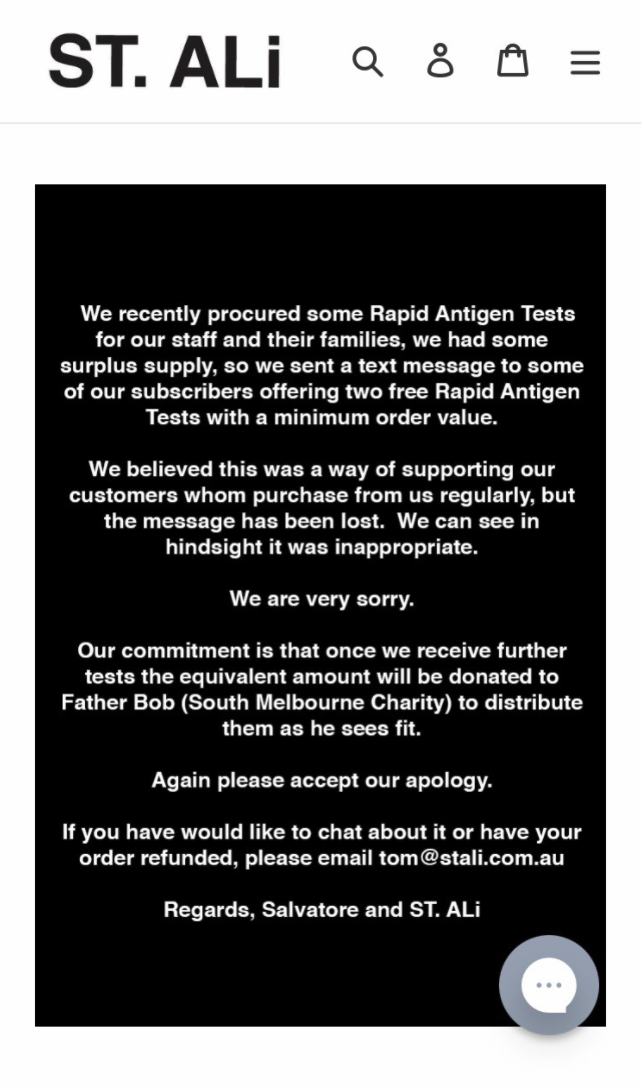 They added: "We can see in hindsight it was inappropriate. We are very sorry."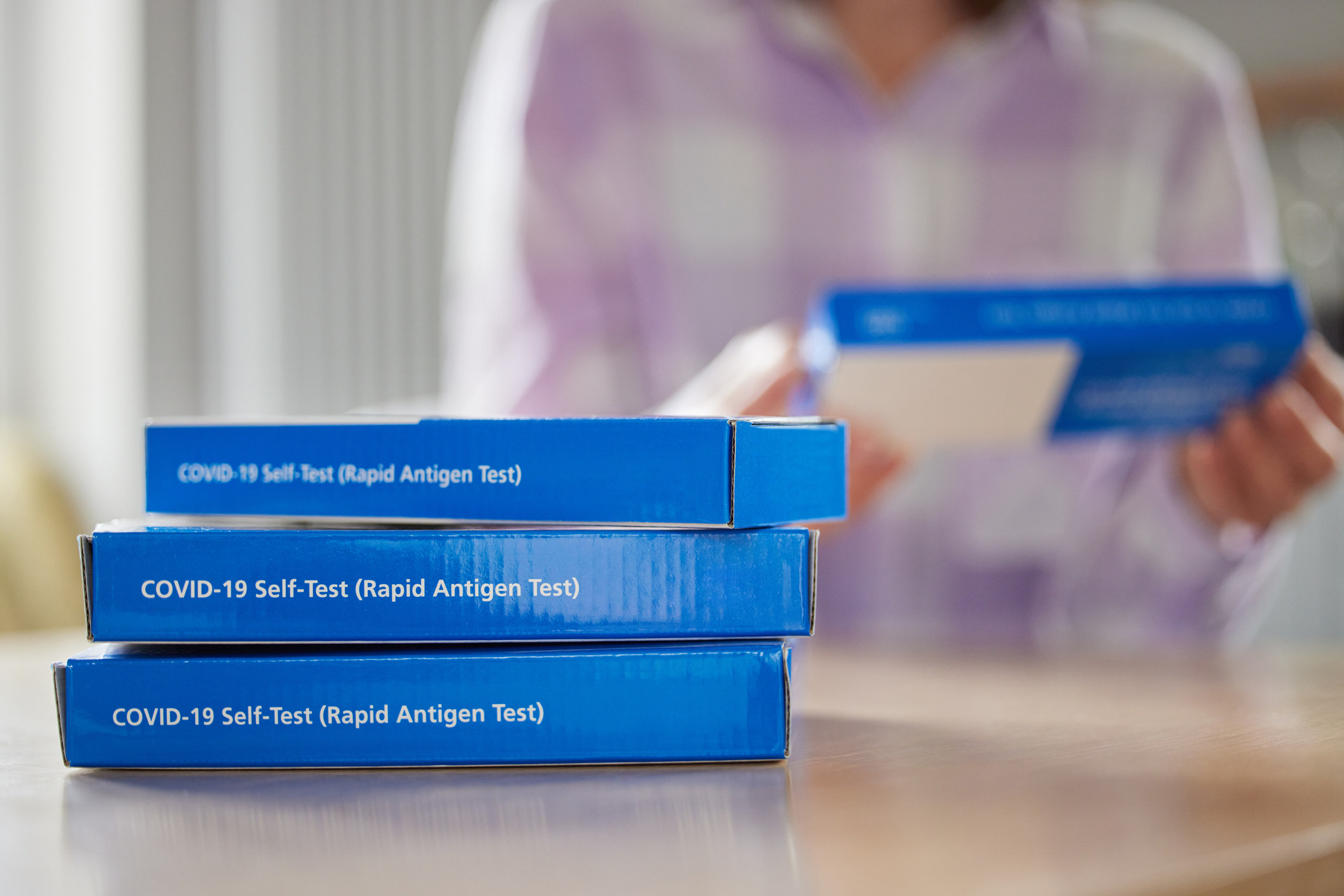 The cafe's explanation of their promotional offer has not gone down well with Australians, who have called it "lacklustre" and "a typical apology from being caught out doing something inappropriate."




Other Aussies have flocked to Google to express their rage, with the cafe receiving a number of one-star reviews overnight.
While the cafe may have had good intentions, to profit off Australians in this manner seems like a tone deaf move — especially when many are struggling to acquire RATs in the first place, which are already expensive for many families.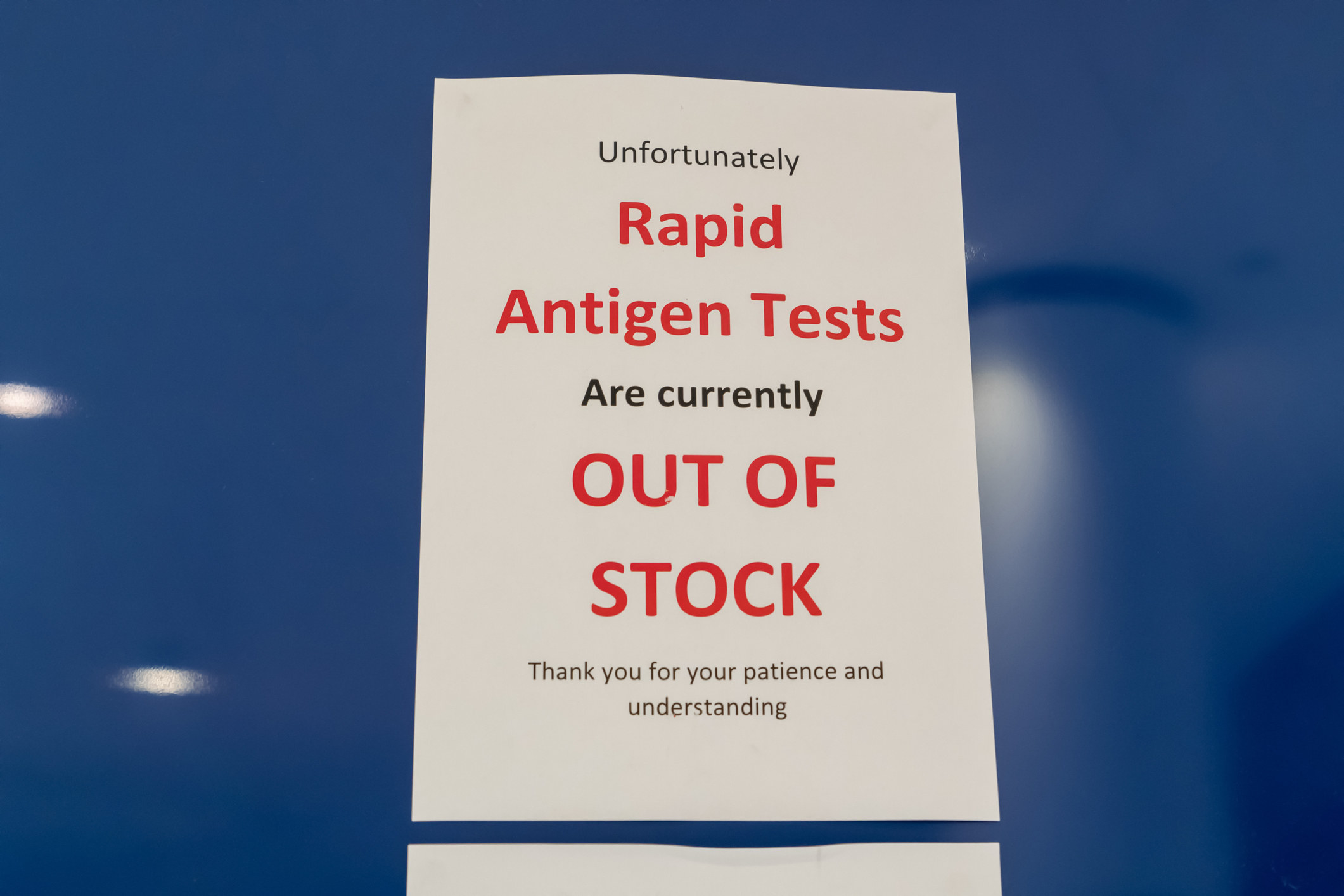 Hopefully this sort of behaviour being in the limelight will propel the Australian government into making RATs free of charge and more widely available. But what are your thoughts on the situation? Let us know in the comments.
Also, if you need help finding where RATs might be in stock, try out this helpful website.