Lil Nas X Just Teased A Potential Collaboration With The Wiggles And My Inner Child Is Screaming
"Yeah, I'm gonna take my big, red card to the old town road".
Alright, so I'm sure we're all familiar with these two legends: Lil Nas X and The Wiggles.
Both Lil Nas X and The Wiggles are iconic for releasing bops that are sure to get you fired up on the dance floor.
And today, in what could be the best thing I've read all afternoon, Lil Nas X teased a potential collaboration between the two.
I mean, get a load of these INCREDIBLE looks that are being served here.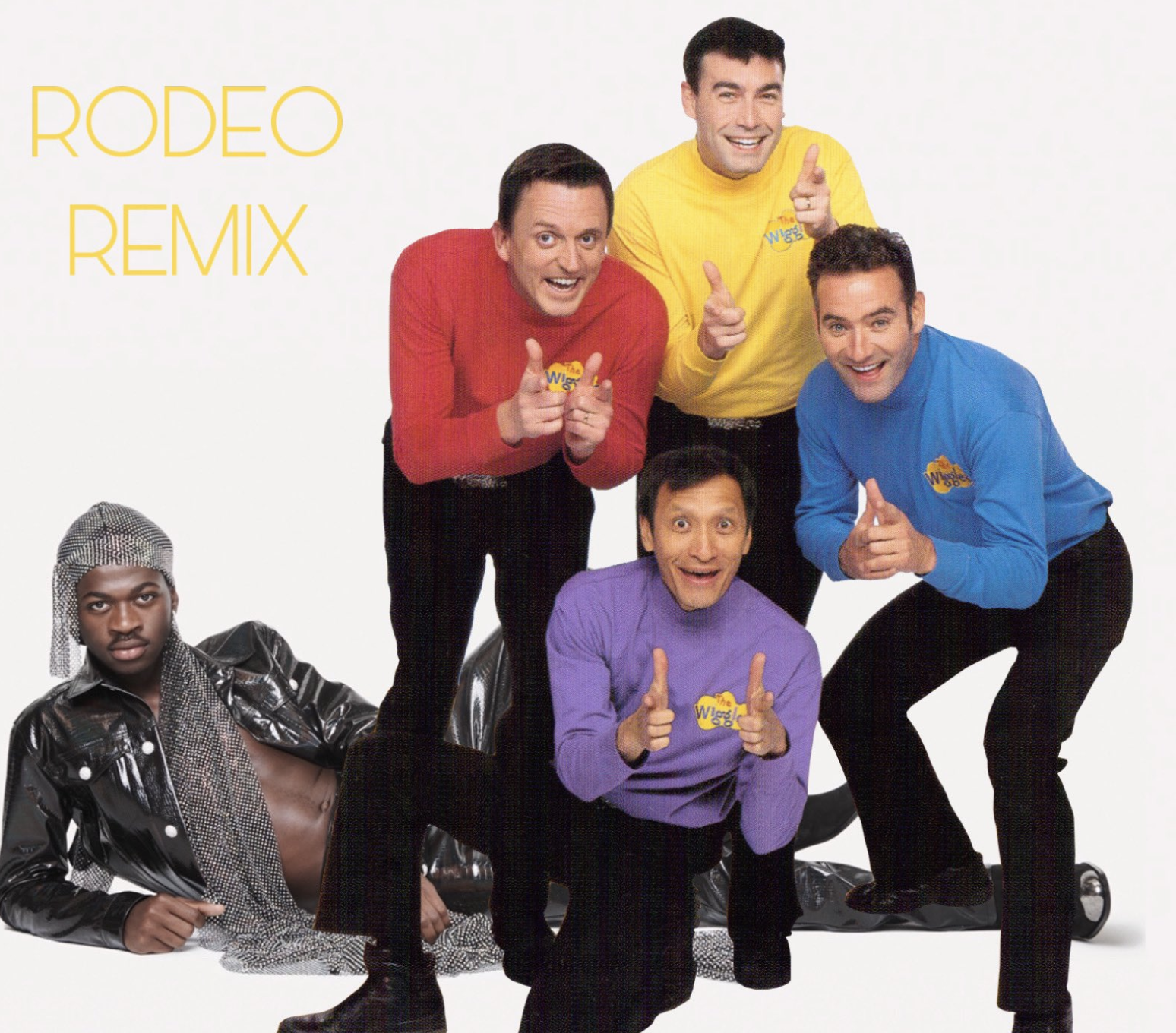 As can be expected, everyone was totally ~wigging~ out at the thought of these two in a recording studio together.
Although, it's safe to say that The Wiggles know nothing about this.
In conclusion: I stan this collaboration and someone in the recording industry NEEDS to make it happen.