In some news that's sure to delight chocolate lovers, Kit Kat have announced what is possibly their best collaboration to date. What is it? A sweet and delicious pairing with Milo!
Yep, that's right. The bigwigs at Kit Kat and Milo have put their heads together to offer Australians the ultimate choccy treat.
The new range will be available in three mouth-watering formats, including a block, bar, and chunky bar, with each featuring the crisp wafer and smooth milk chocolate from Kit Kats, as well as a delish Milo choc-malt fudge filling.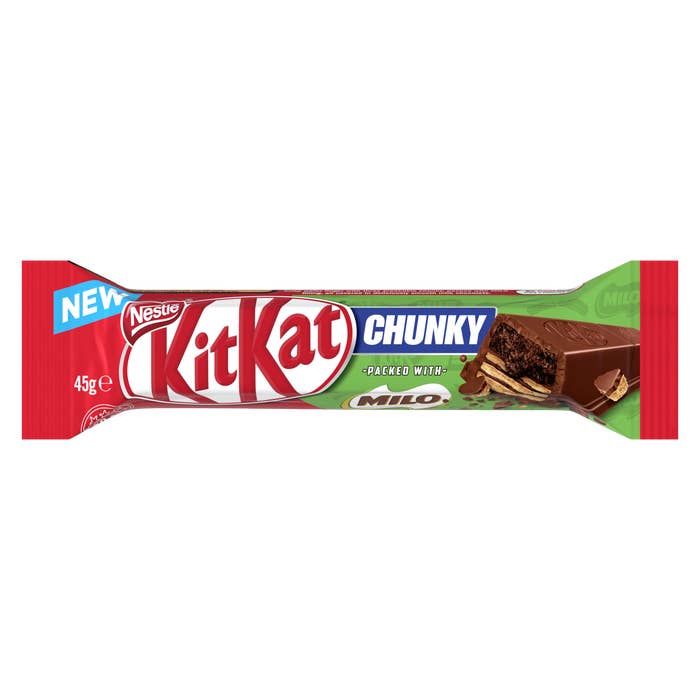 OH MY GOOOOOD! HOW BLOODY DELICIOUS DOES ALL THAT SOUND?!
If you're keen on trying out the new collab from Kit Kat and Milo (honestly, who isn't?!), it will be available in supermarkets nationwide on Monday, August 8.