But if you're Australian, there's a high chance you'll remember Keiynan from his Dance Academy days.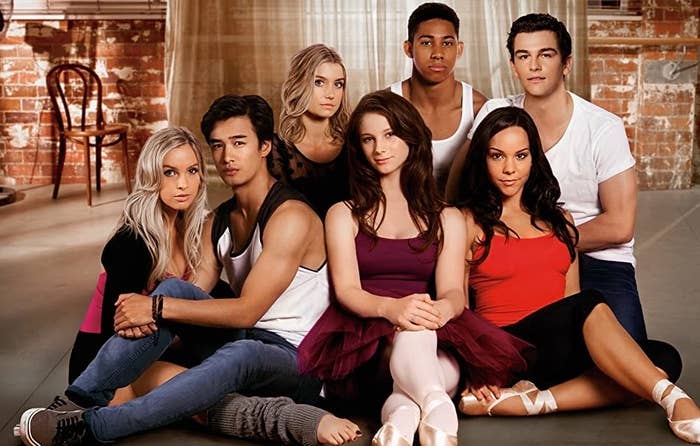 Now, for those who didn't get a chance to grow up with this iconic Aussie kids show, Dance Academy revolved around a bunch of teens attending Sydney's National Academy.
Although it could be a little bit cringe, Dance Academy was ahead of its time. The characters were relatable and the show didn't shy away from teen issues like mental health, eating disorders, sexual identity and sudden death (I'm still traumatised over Sammy's accident).
Most importantly, it featured a same-sex relationship between two characters — Ollie Lloyd (played by Keiynan) and Sammy Lieberman (played by Thom Green).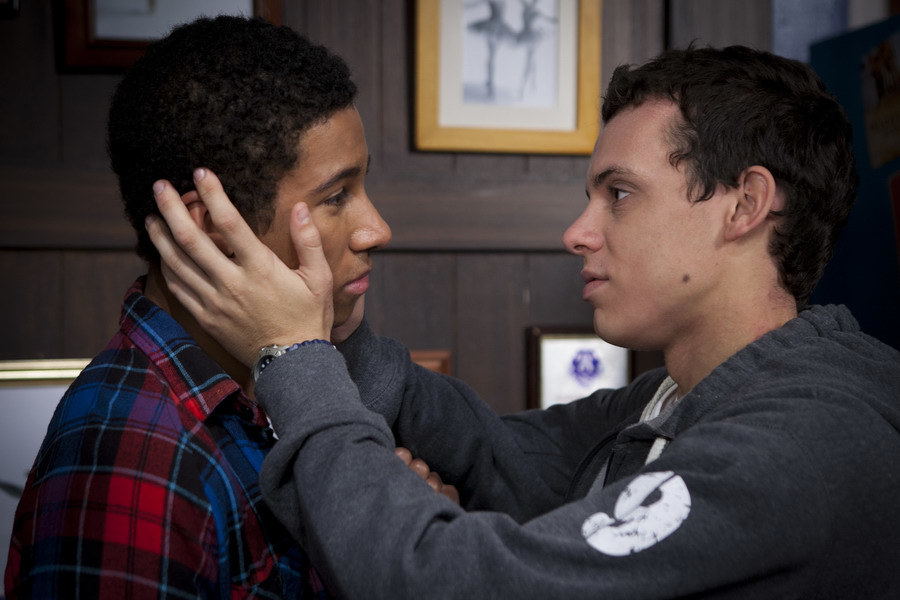 "Playing the character of Ollie, who is so — to a degree — confident about himself and his sexuality. It was nice to be able to embody that. I remember that it was good to get me over the hump of thinking that there are people out there that will associate me as being gay, or even assume that I am, and that's out of my control."
Looking back on Ollie's and Sammy's first kiss, Keiynan explained how it was not only a landmark moment for Australian teens watching, but for himself, too.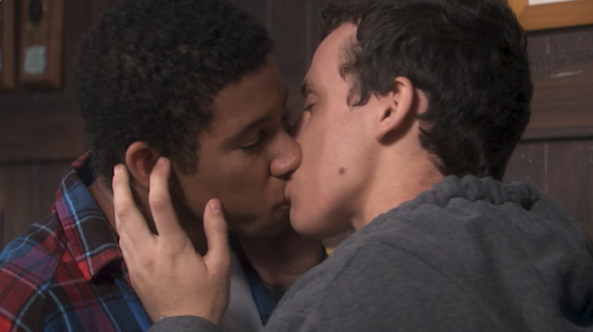 "It got me out of my comfort zone. I don't think I have ever kissed a guy [or] ever dated a guy before doing that on television."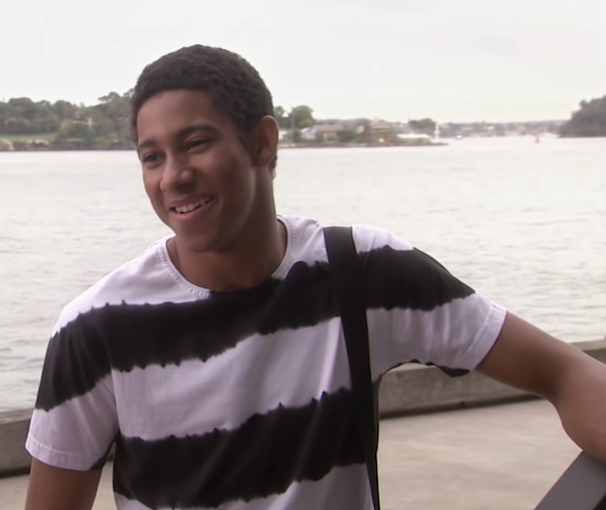 "In fact, [at the time] I was dating a girl. In fact, that girl was working on the show. We're still friends now, but she was doing some background work that day [when they filmed the kiss]."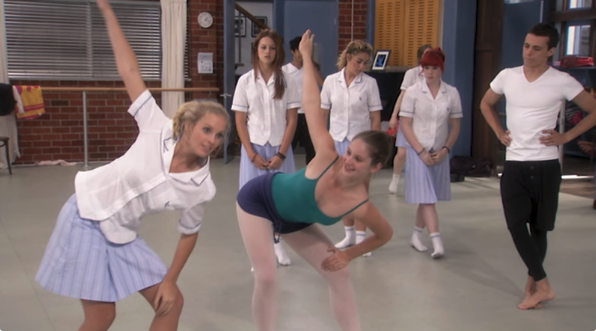 "She was really insistent on coming that day to watch me kiss Thom. I was like 'Baby, you don't have to come today!' and she was like 'I want to be there.' And I was like 'Does she know? Does she know what I'm struggling with?'"
Keiynan publicly came out to his fans in 2017 on Instagram after starring in Love, Simon, which was the first mainstream gay teen romance film.
While filming the kiss was a big moment for Keiynan, once he got over the obstacle of the first take, he was more than happy to do it multiple times thanks to Thom's performance.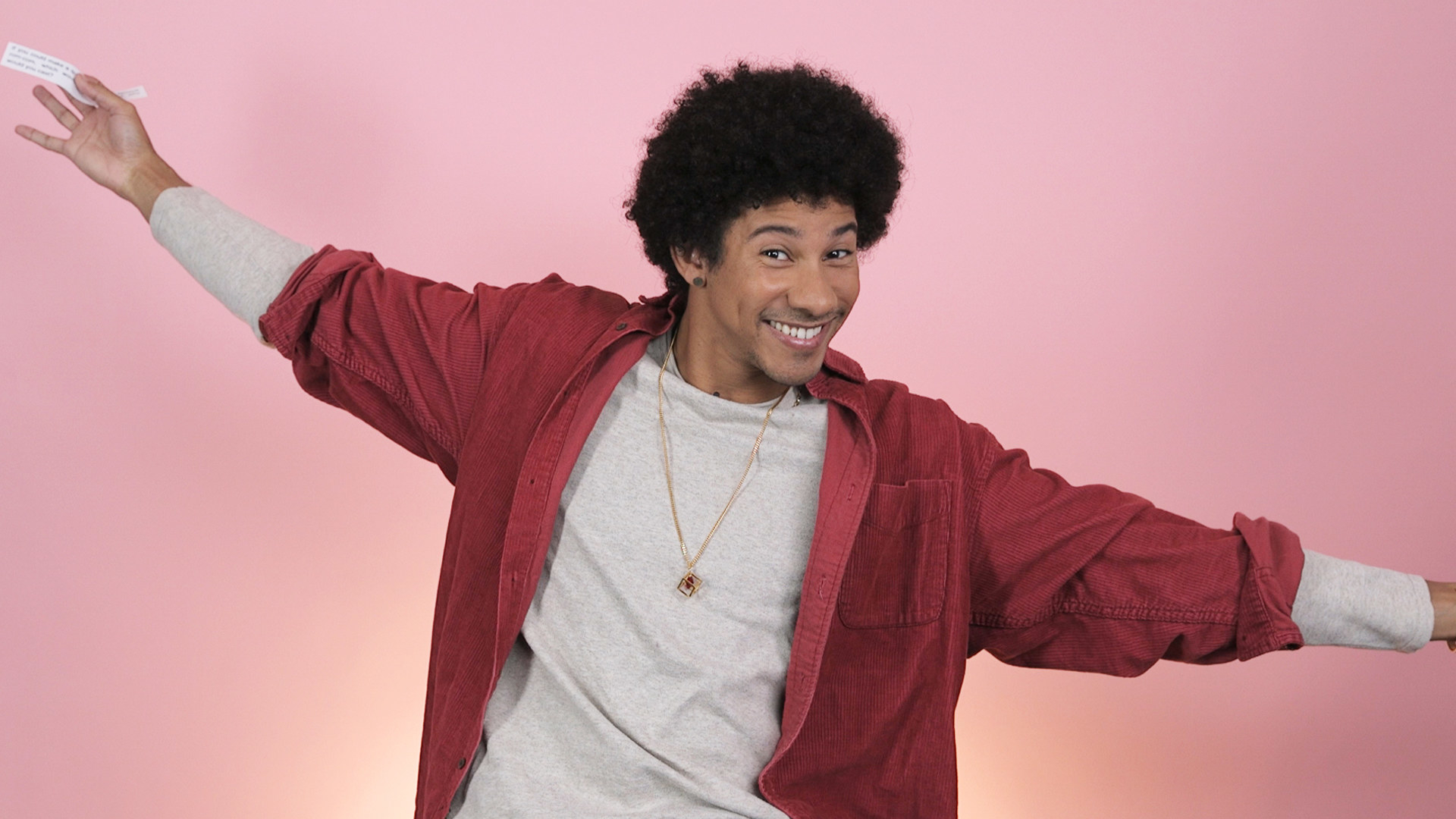 "Thom is a lovely kisser. He's got beautiful big lips — he knows this — so I was happy to keep doing it. Although, I could hear my girlfriend in the background going 'AH!'"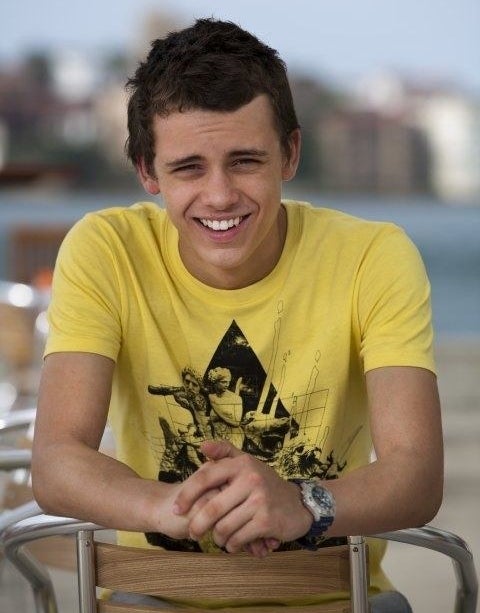 I'm so glad that a show from my childhood, which holds a special place in my heart is on the same level for the cast involved. If you want to hear Keiynan answer more fan questions about dating, sexuality and queer representation, you can watch the whole video here.