In some bittersweet news, Emma Watkins — who you'll know as the Yellow Wiggle — has announced that she's leaving the much-loved children's group.
The talented performer joined The Wiggles in 2010, first performing as Fairy Larissa, then as Wags the Dog, Dorothy the Dinosaur and as a Wiggly Dancer. She officially took up the yellow skivvy from Greg Page in 2012, becoming the first female Wiggle.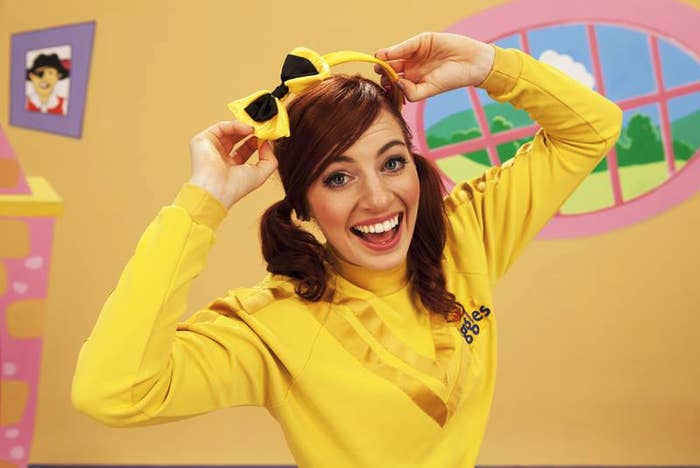 She joined Lachlan Gillepsie and Simon Pryce, who replaced Jeff Fatt (purple Wiggle) and Murray Cook (Red Wiggle).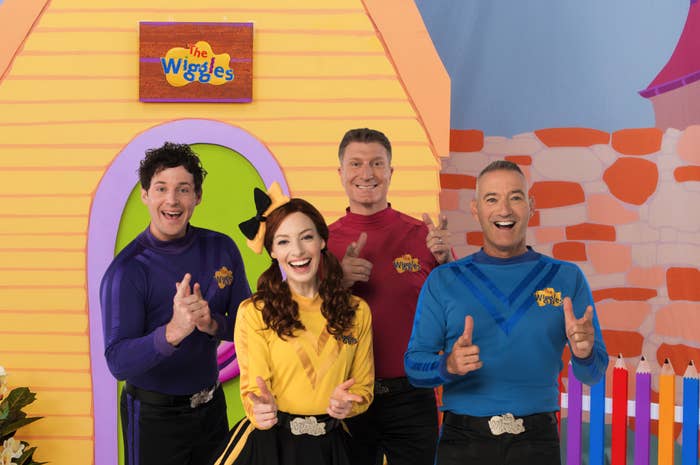 In a video shared to her Instagram page, Emma said: "I'm really looking forward to devoting more time and energy to focus on completing my PhD, which incorporates my ongoing passion for sign language, dance and film editing, and to have more time to work with the Deaf community."
"I am eternally grateful to The Wiggles for giving me this amazing opportunity to become the first female Wiggle, a role that I have loved and has given me so much joy, and an abundance of bowtiful [sic] memories that I will treasure forever."
Anthony Field, the Blue Wiggle and one of the original members of the group, paid tribute to Emma and the impact she's had on children around the world.
"We've had an amazing time with Emma over this period and while we're sad to see her go, we know she has many other passions she'd like to pursue, including her PhD and work with the Deaf community."
"We thank Emma for her wonderful contribution to The Wiggles and wish her all the very best as we look forward to seeing her continued success with her other interests."
If you're wondering who Emma's replacement will be, The Wiggles announced that Tsehay Hawkins will be taking up the yellow skivvy.
Tsehay has already been performing with The Wiggles as part of their diverse new YouTube exclusive, Fruit Salad TV, which premiered earlier this year.
At 15 years old, Tsehay is the youngest Wiggles member, but she's honoured to be taking up such a huge role and bringing her own spin to it.
While it's sad to hear that Emma is leaving after doing such a marvellous job, congratulations to Tsehay, who will no doubt bring something new and beautiful to the role of Yellow Wiggle.