Here's some great news to kick off your week: Chris Hemsworth is on the cover of GQ Australia's May/June Issue and he looks just as handsome and thirst-inducing as ever.
I mean, just look at the Norse God of Thunder and his brooding, come hither gaze.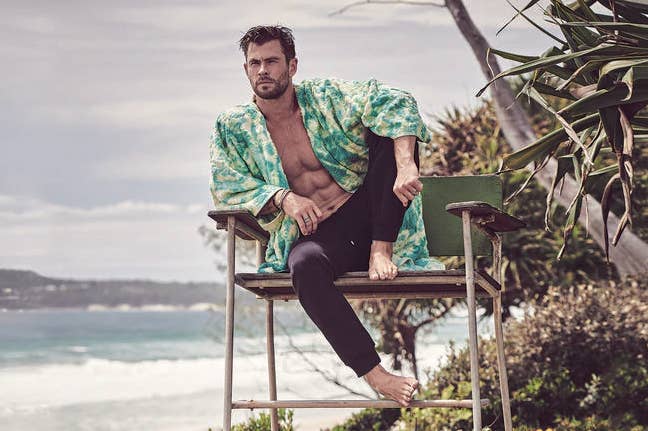 Besides featuring some GREAT photos, Chris gave a wide-ranging interview that touched on a number of topics, including how the coronavirus has impacted his work and family.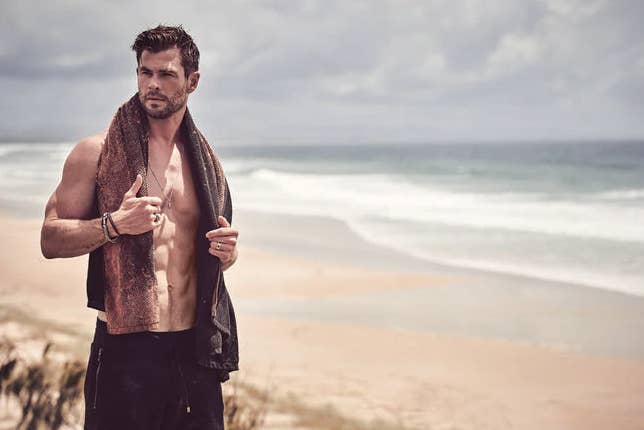 "Not having a schedule in front of me has made me reposition my values and what's important and I think most people are having those kinds of thoughts right now."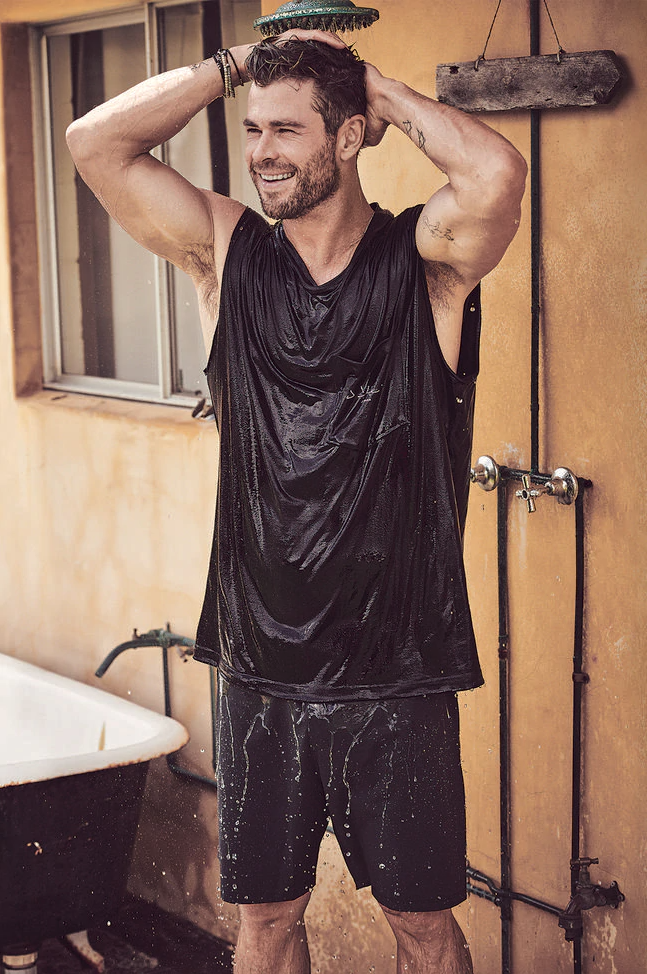 "[My family] are very fortunate. But we're here at home and attempting to homeschool the kids, which is a feat in itself. They're better students than I am a teacher, to be honest."
Chris also spoke openly about the "obsessive approach" he took in the early days of his career — which he has found hard to break, despite the overwhelming success he's achieved as an actor.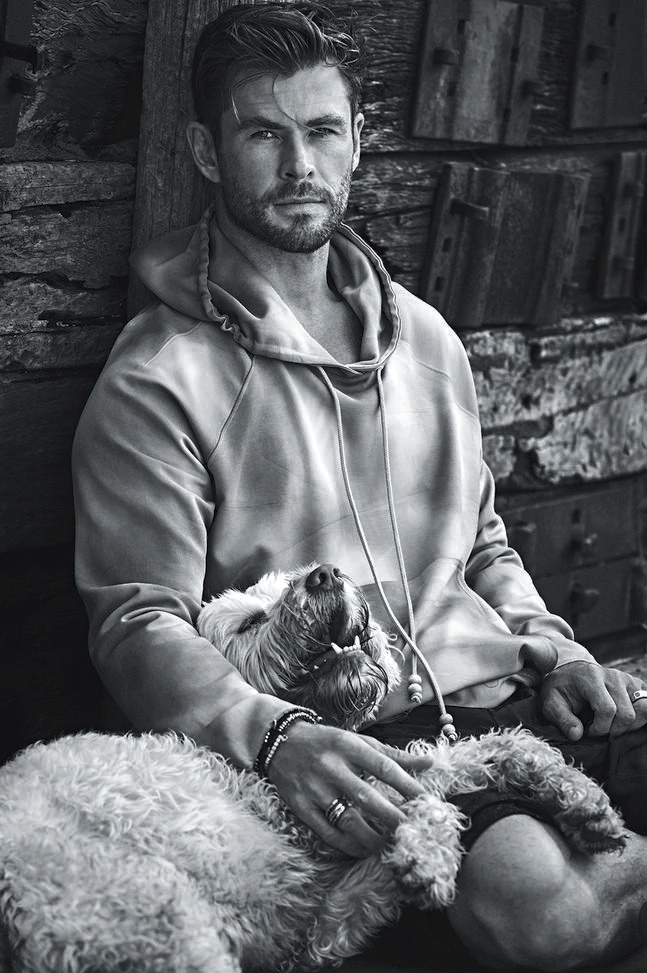 "Once you are on that train, not a day goes by where you don't think it's going to be taken away, all of a sudden...you still have this fear and anxiety programmed in you that it's all going to slip away."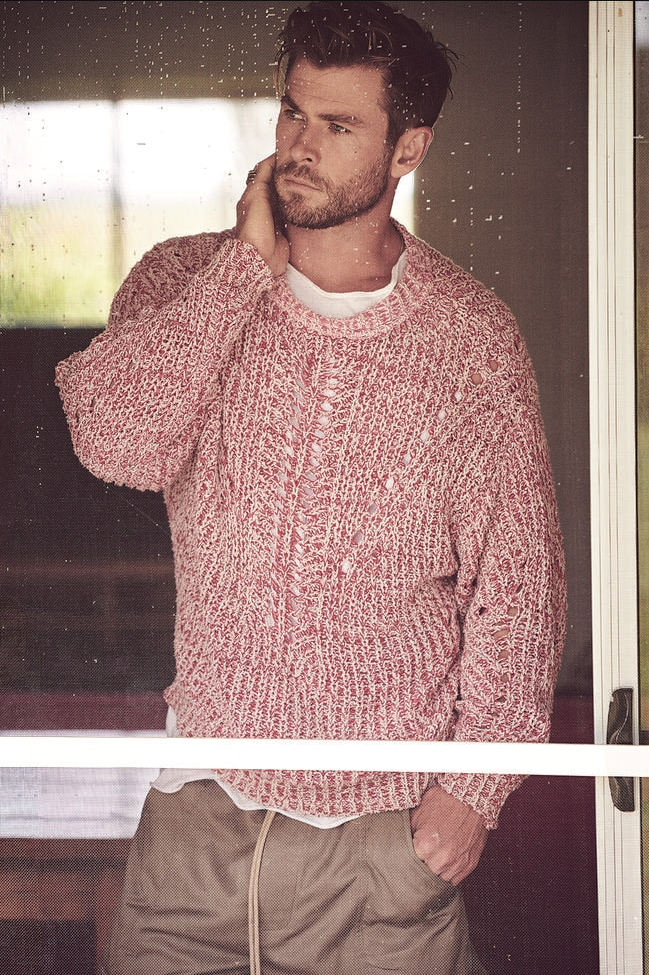 The Aussie actor also praised New Zealand-born director Taika Waititi, who he's been working with since Thor: Ragnarok.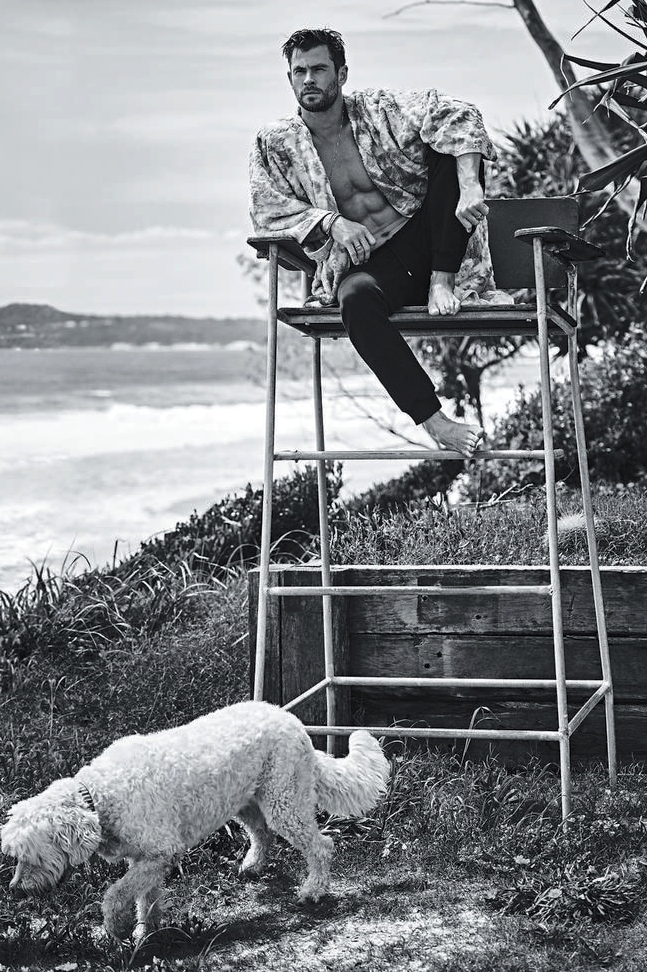 "He's insanely fun", said Chris. "But don't mistake that child-like, frantic energy for someone who isn't prepared. That's quite a unique combination, that he has the ability to, through humour, put you at ease, but is also armed with all the knowledge that a director needs to lead you through the process."