Warning: There are spoilers ahead for Bridgerton Season 2!

[In the voice of Lady Whistledown]: Dearest reader, if you're anything like me, you've most likely devoured the latest season of Bridgerton and fallen in love with the Sharma family.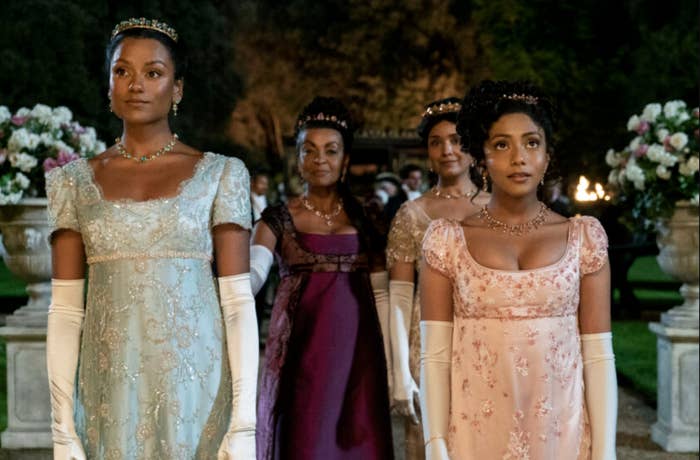 But if I'm being completely honest, it was Kate — and Simone Ashley's portrayal of her — that stood out to me. Over the course of eight episodes, Kate quickly became my all-time favourite Bridgerton character, thanks to her bold attitude, witty one-liners and the personal growth she goes through. So in honour of the new Viscountess, here are some of Kate Sharma's best moments from Season 2.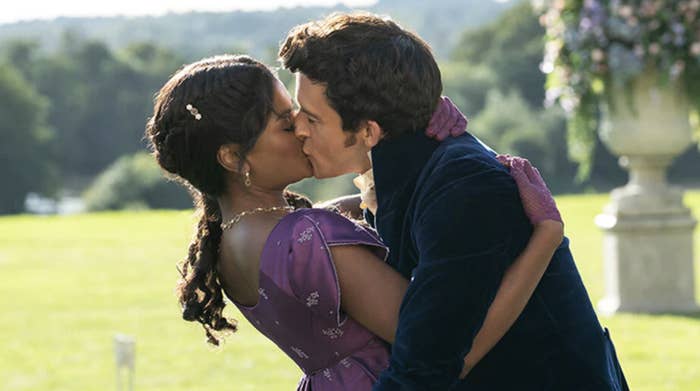 1.
First, when Kate was given the most badass Bridgerton introduction, which involved her racing against Anthony after she's spotted by him.
2.
Then, when Kate won the 'race' and berated Anthony for not minding his own business and leaving her alone.
3.
And let's not forget about the banter between these two, with Kate keeping Anthony on his toes.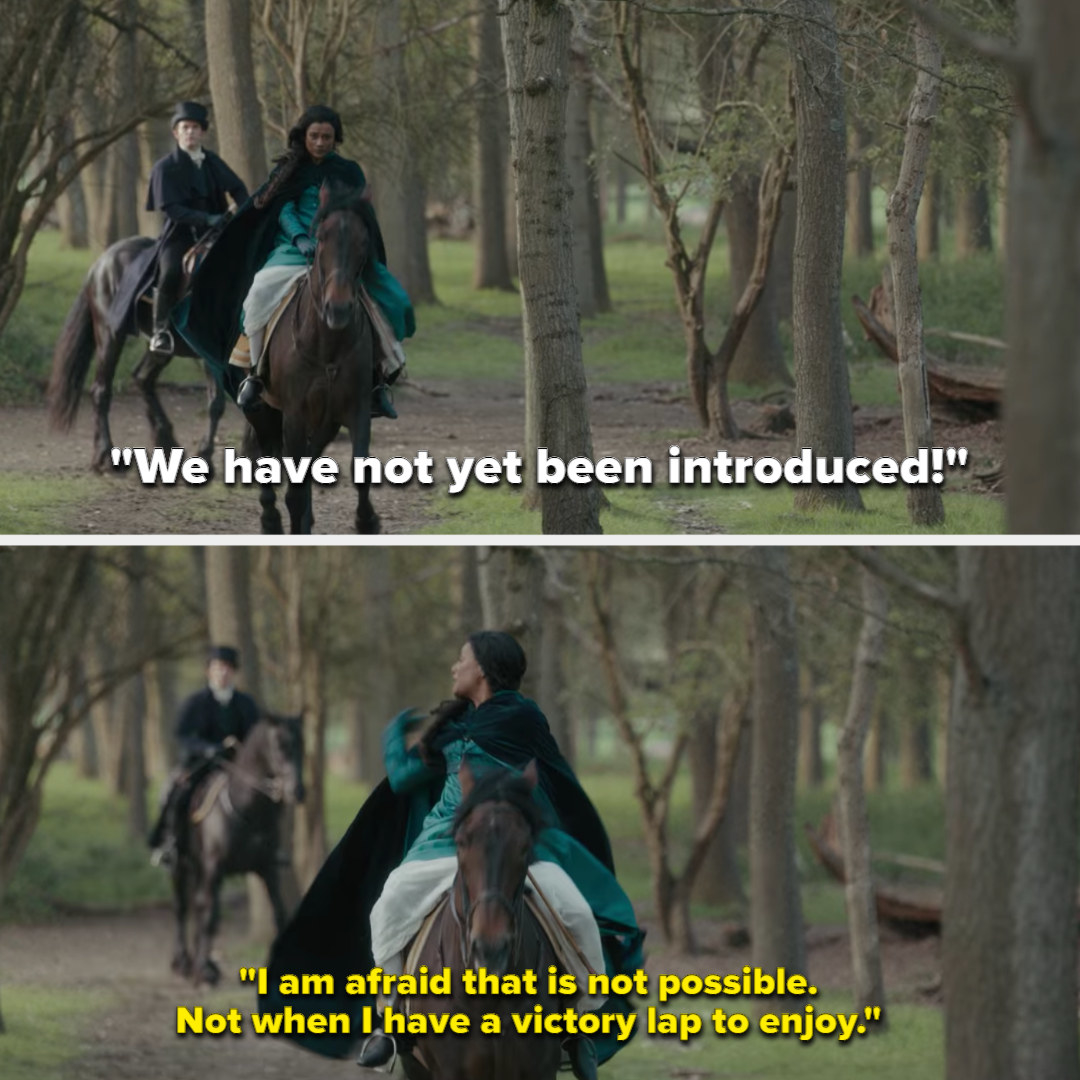 4.
When Kate refused to have tea with Lady Danbury until the most important Sharma family member had joined them.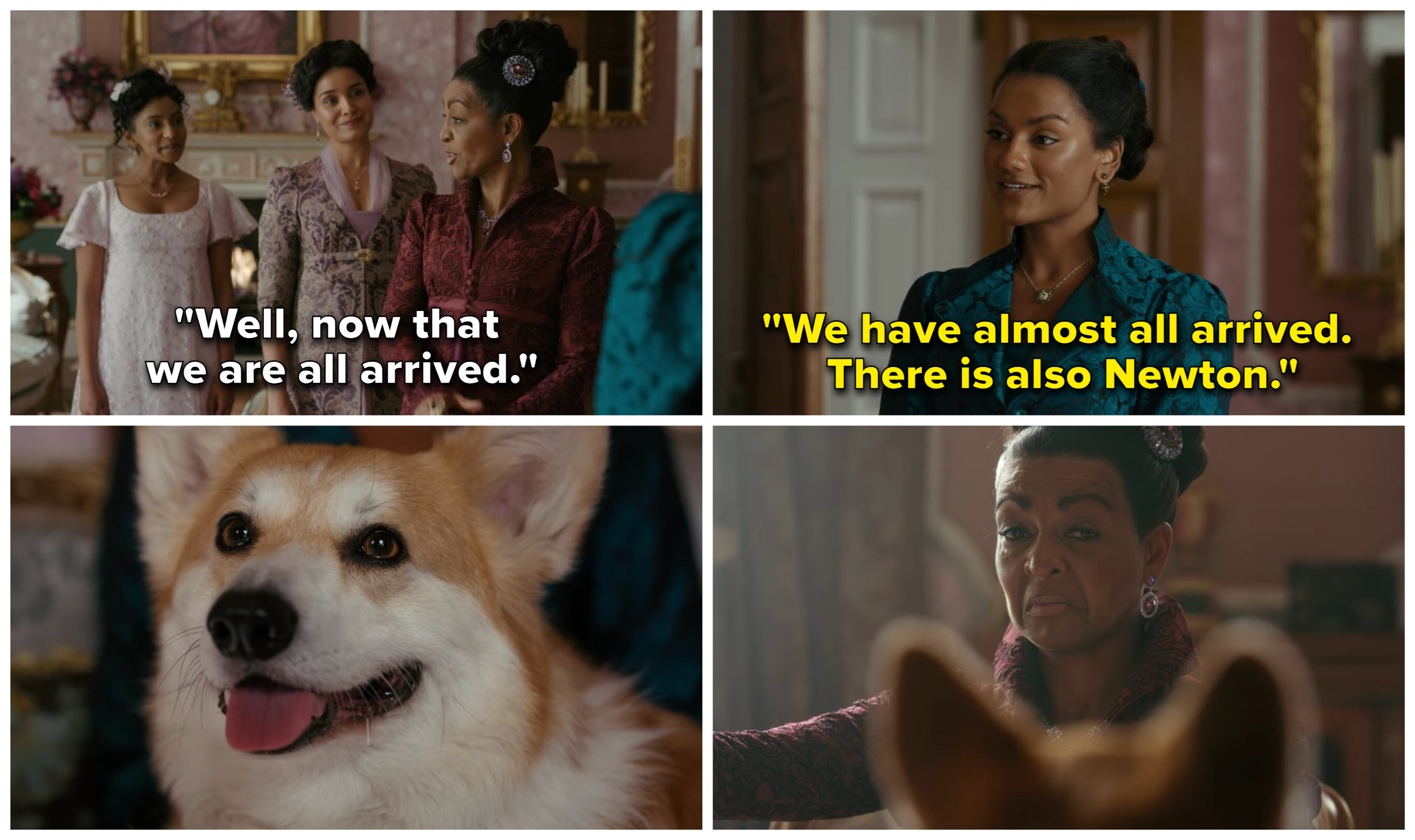 5.
And when she put Lady Danbury in her place by showing how accomplished Edwina is.
6.
When Kate reminded Edwina about the meaning of true love that she — along with the rest of us — deserves.
7.
When Kate called out Anthony on his bullshit views regarding women at Lady Danbury's ball.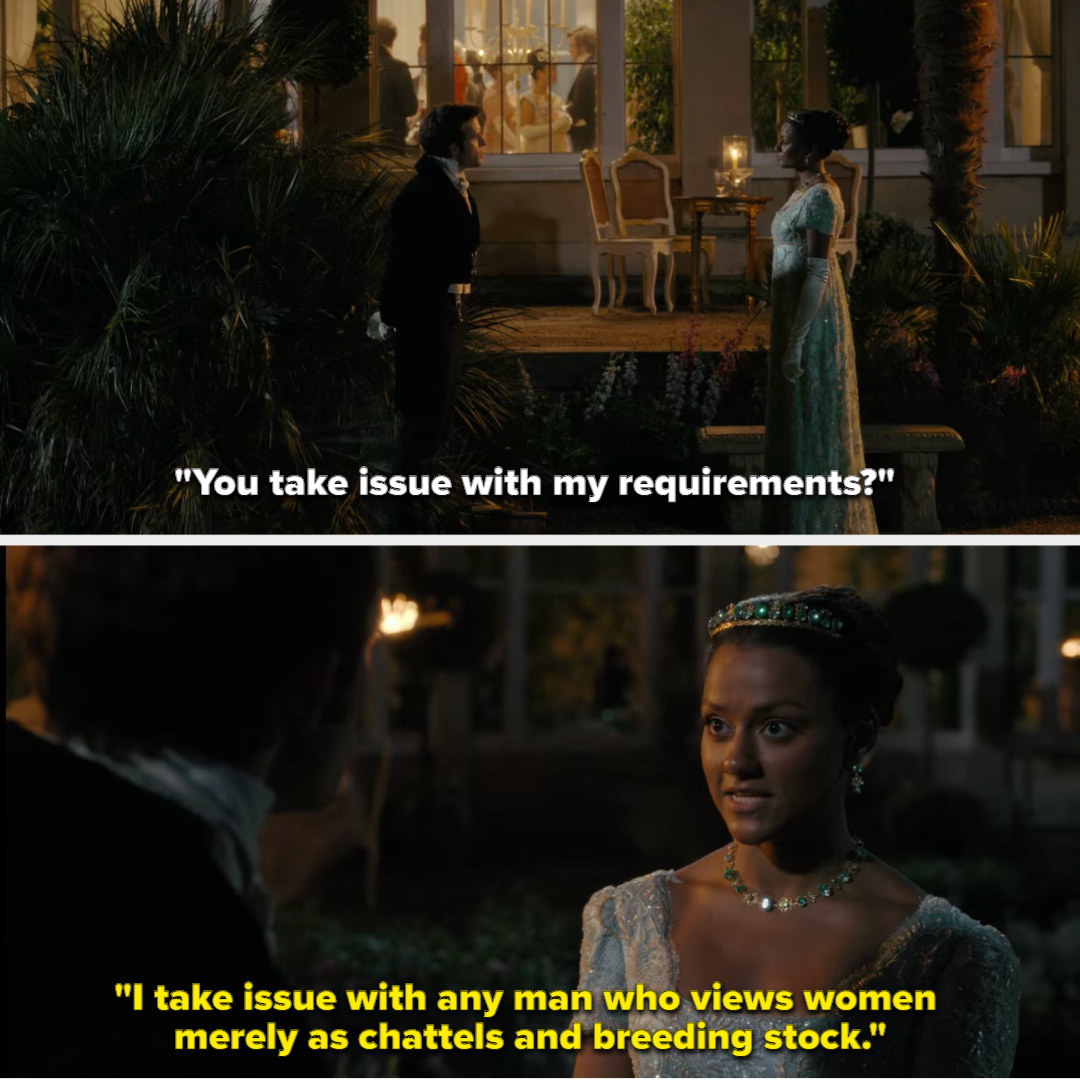 8.
When Kate bluntly stated how much she despised English tea, which is obviously inferior to the steaming hot cups of masala chai she would have enjoyed in India.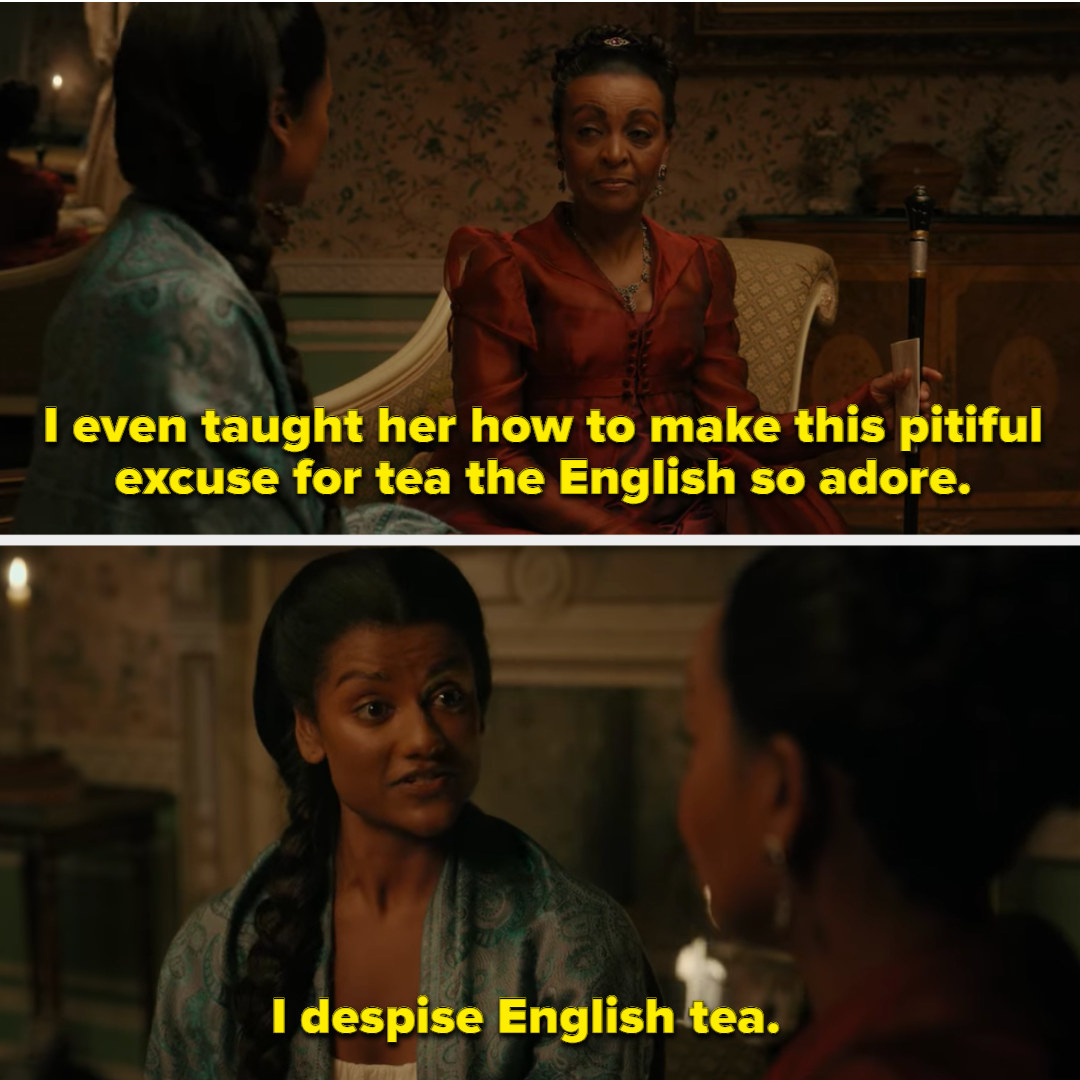 9.
When Kate broke all matters of decorum while cheering at the races, especially because she wanted to win against Anthony.
10.
When Kate didn't let a bit of mud prevent her from besting Anthony during the Bridgerton pall-mall game, which left him (as you can see by his facial expression) equal parts horny and scandalised.
11.
And, of course, this adorable moment when Kate then got stuck in the mud, resulting in Anthony having to rescue her.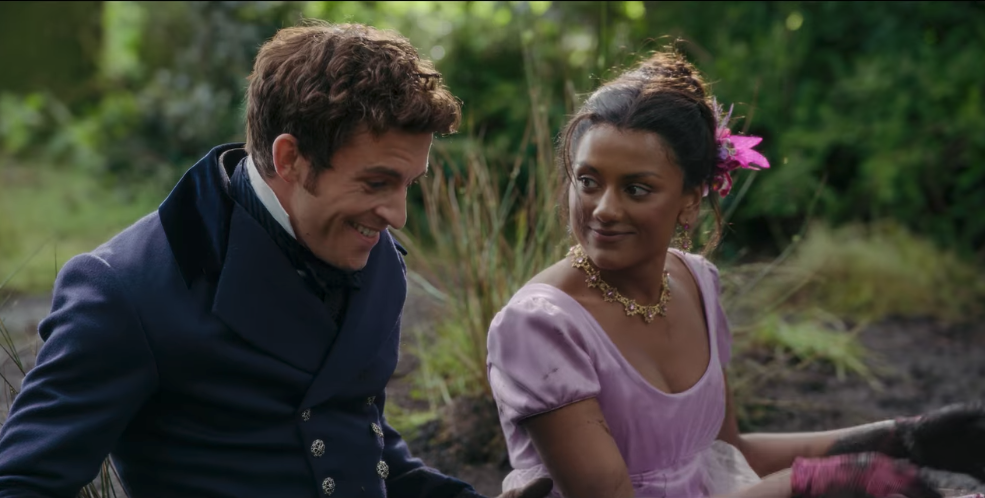 12.
When Kate paid tribute to the ancient art of tea making through the inclusion of Indian spices to her cup of tea.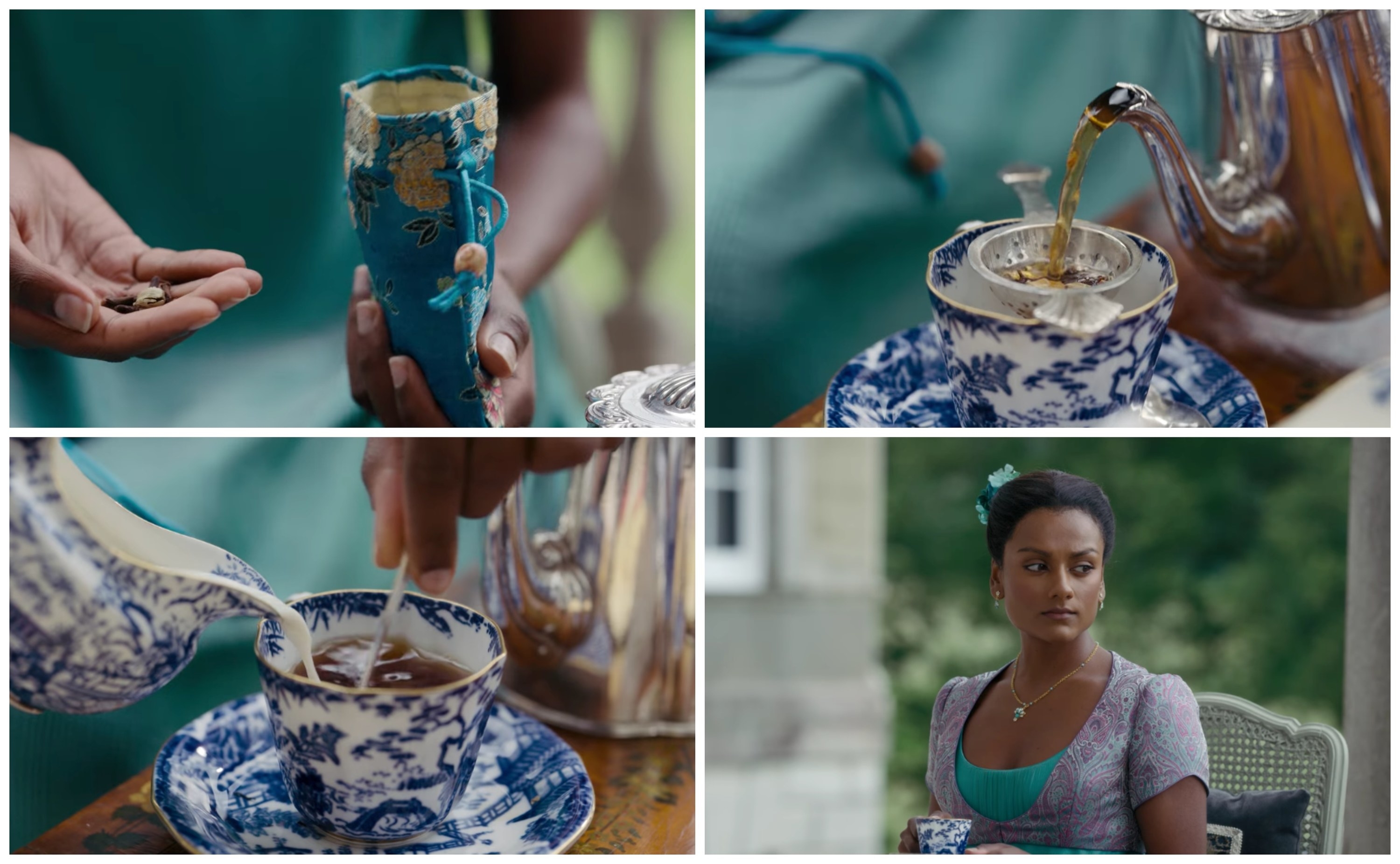 13.
When Kate consoled Edwina while putting natural oils in her hair, showing how close their sibling bond is.
14.
When Kate calmed Anthony after getting stung by a bee by putting his hand against her — well, to use the Bridgerton term — bosom.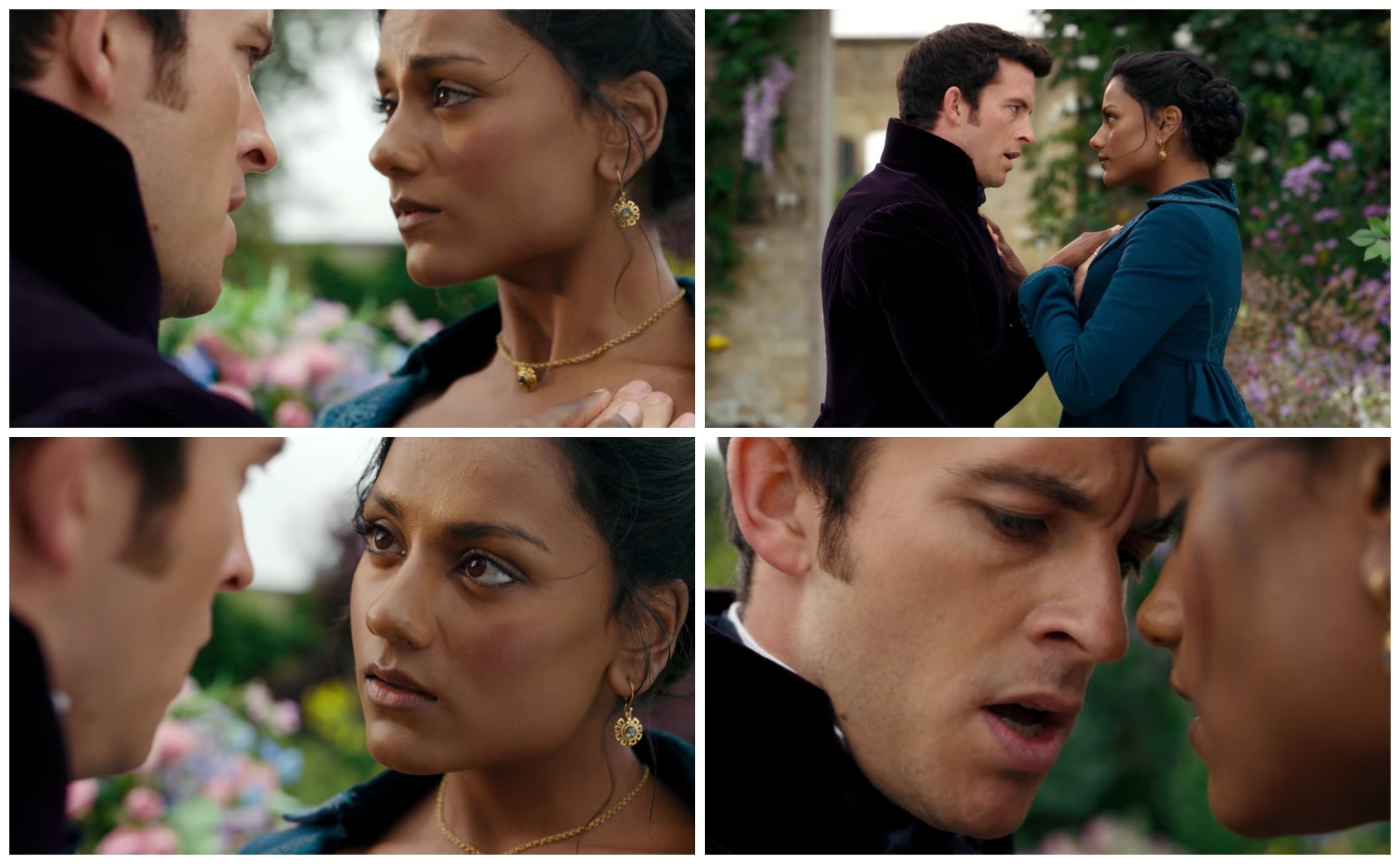 15.
When Kate volunteered to go on the hunt with the men at Aubrey Hall, once again slamming conventional gender norms in their faces.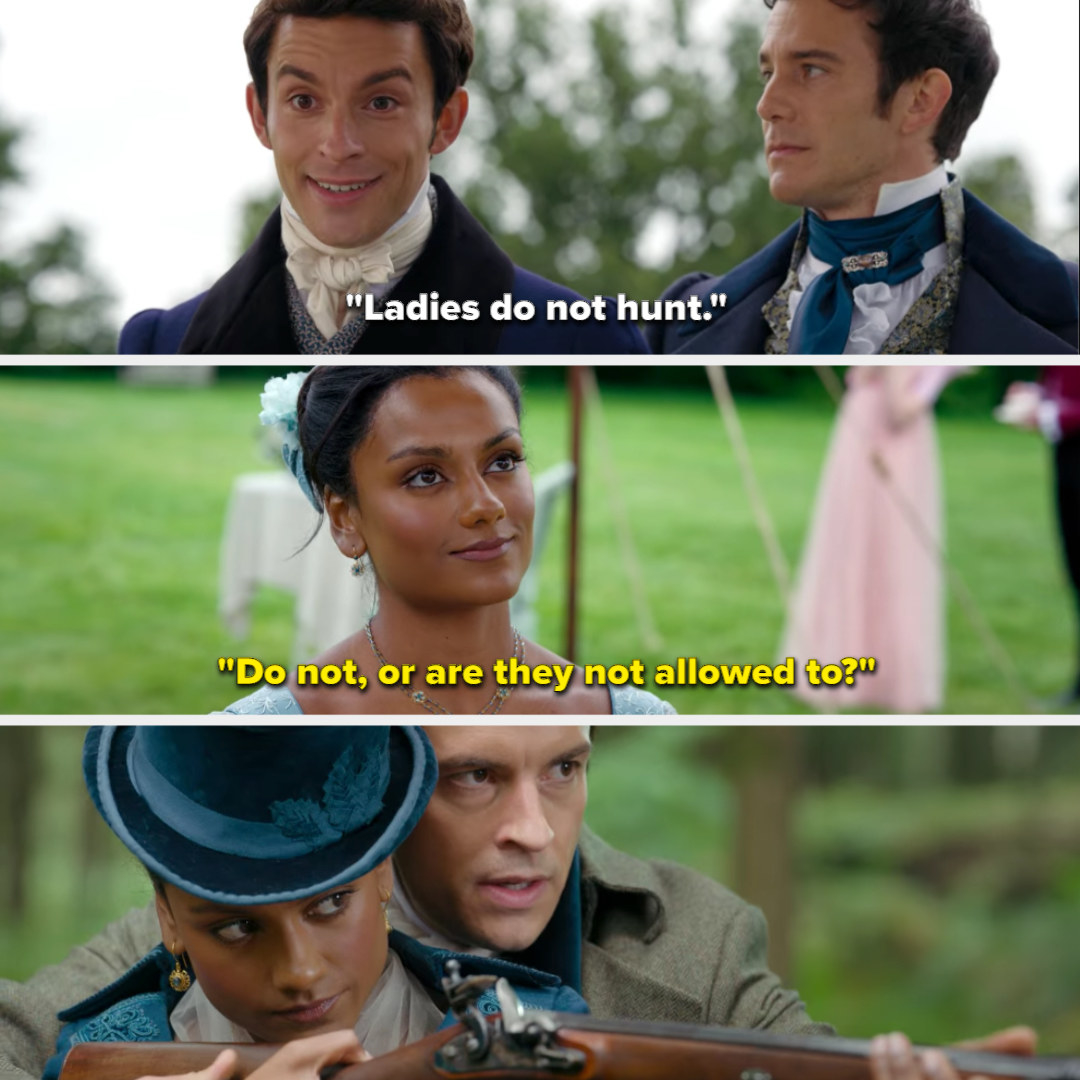 16.
When Kate shared her first dance with Anthony, leading to them having a very hot and bothersome minute alone.
17.
When Kate saw Anthony just before their meeting with the Queen, resulting in their pinkies reaching towards each other ever so slightly.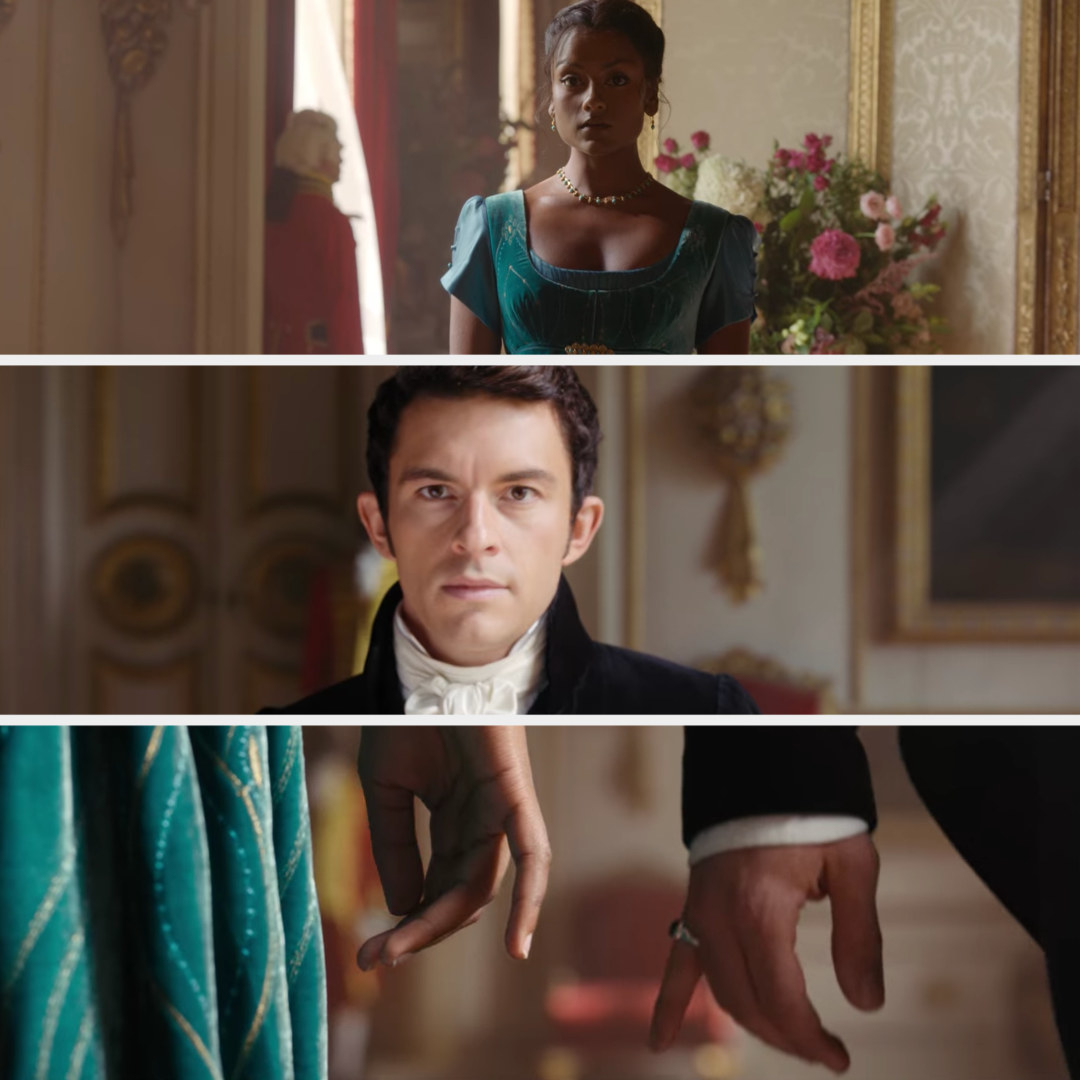 18.
When Kate failed to followed her own advice after Anthony emerged from the lake looking like an absolute snack.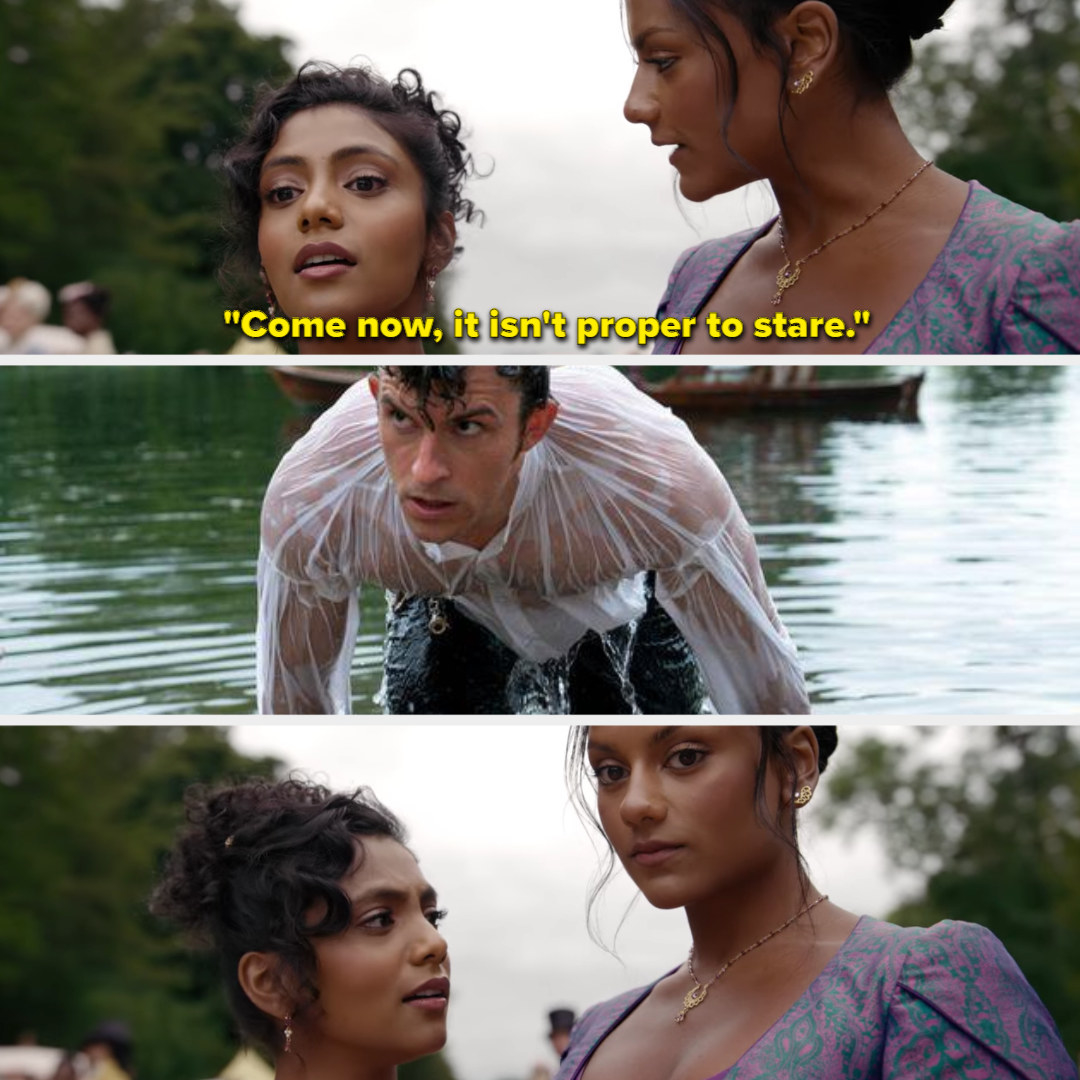 19.
When Kate, Edwina and Lady Sharma shared an important moment with each other during the Haldi Ceremony.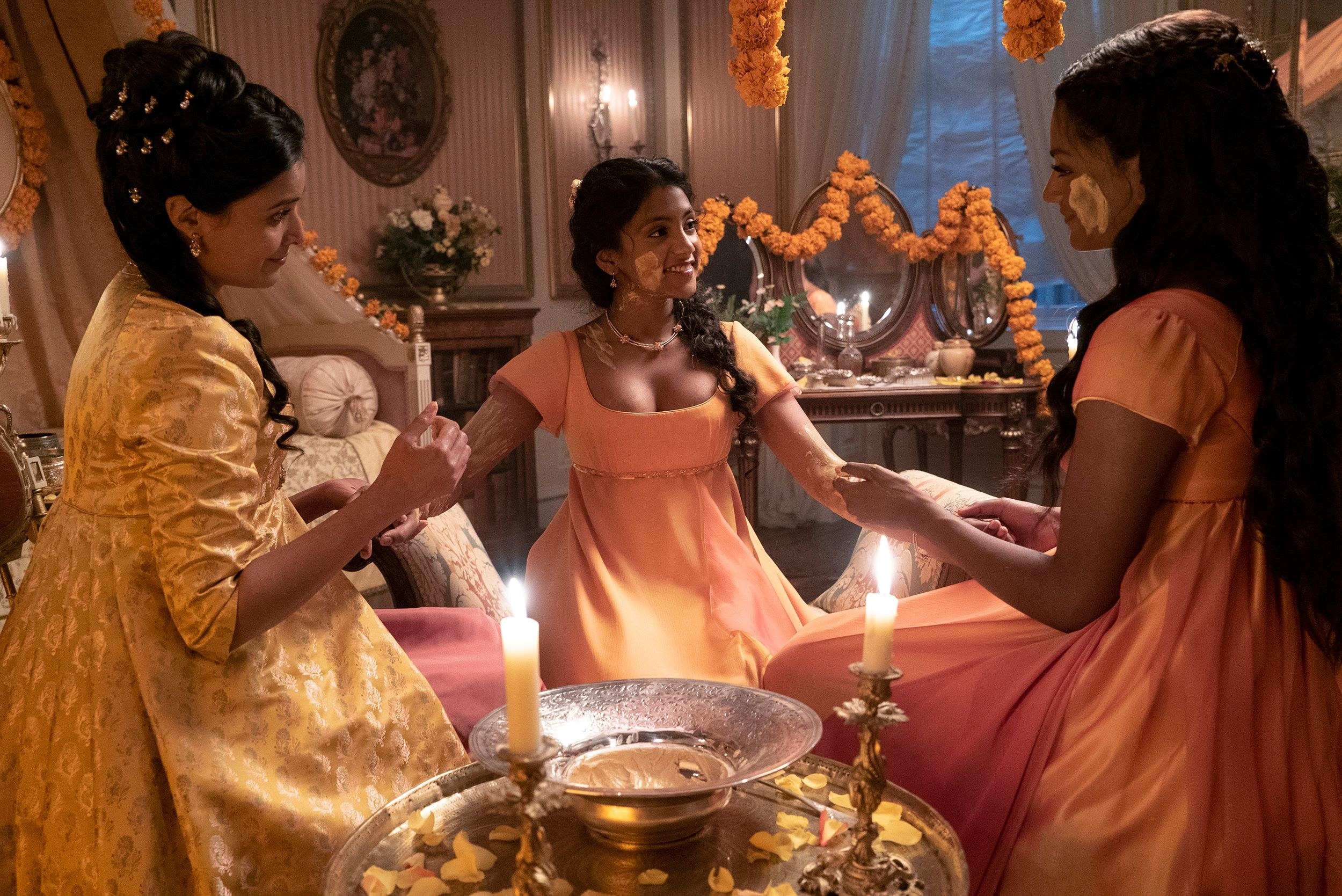 20.
When Kate and Anthony couldn't help but give each other subtle glances during the wedding ceremony.
21.
Which then, of course, led to this supercharged moment between them when Kate's bangle fell off her wrist.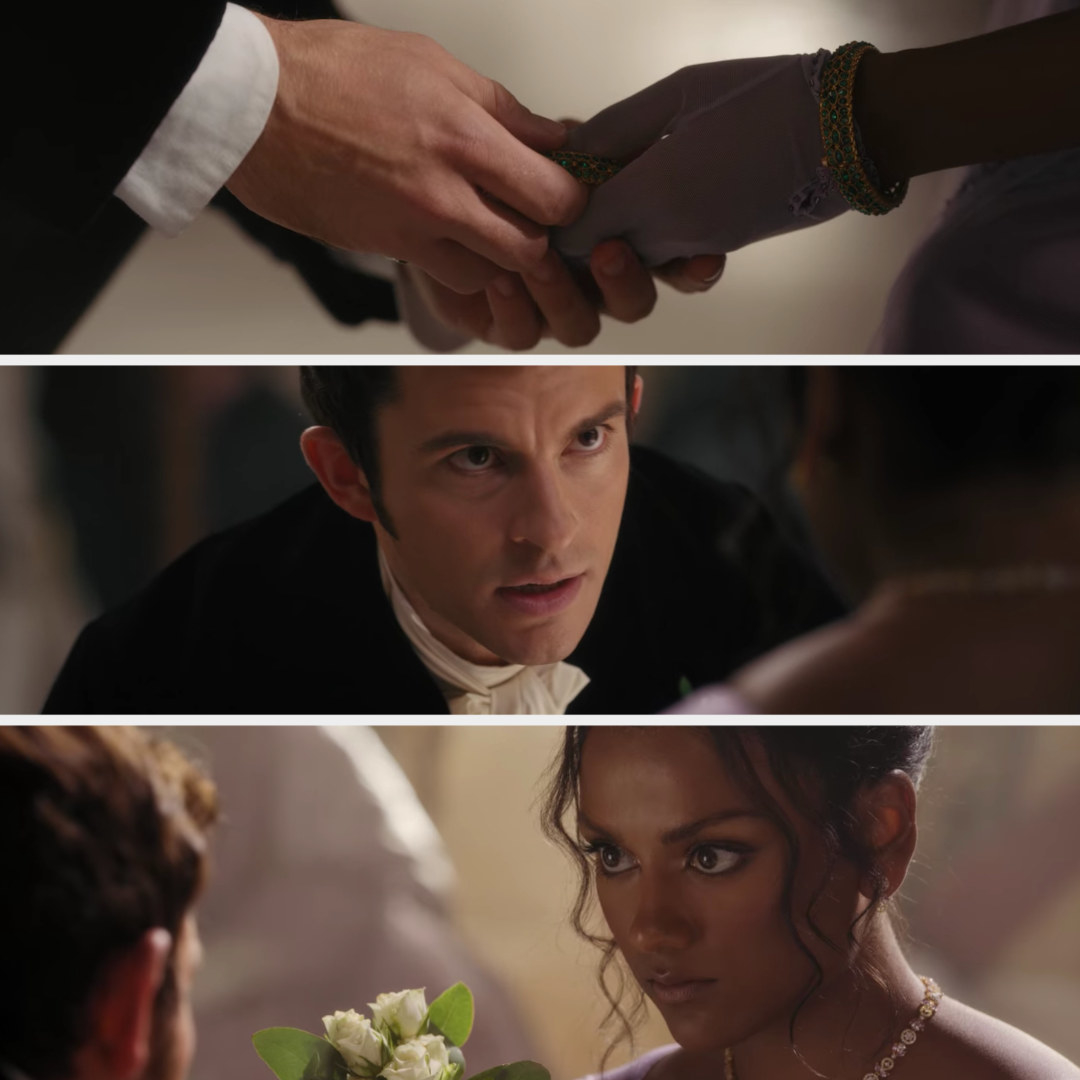 22.
When Kate and Anthony finally realised how similar their upbringings had been — and why they both shunned true love in favour of supporting their family.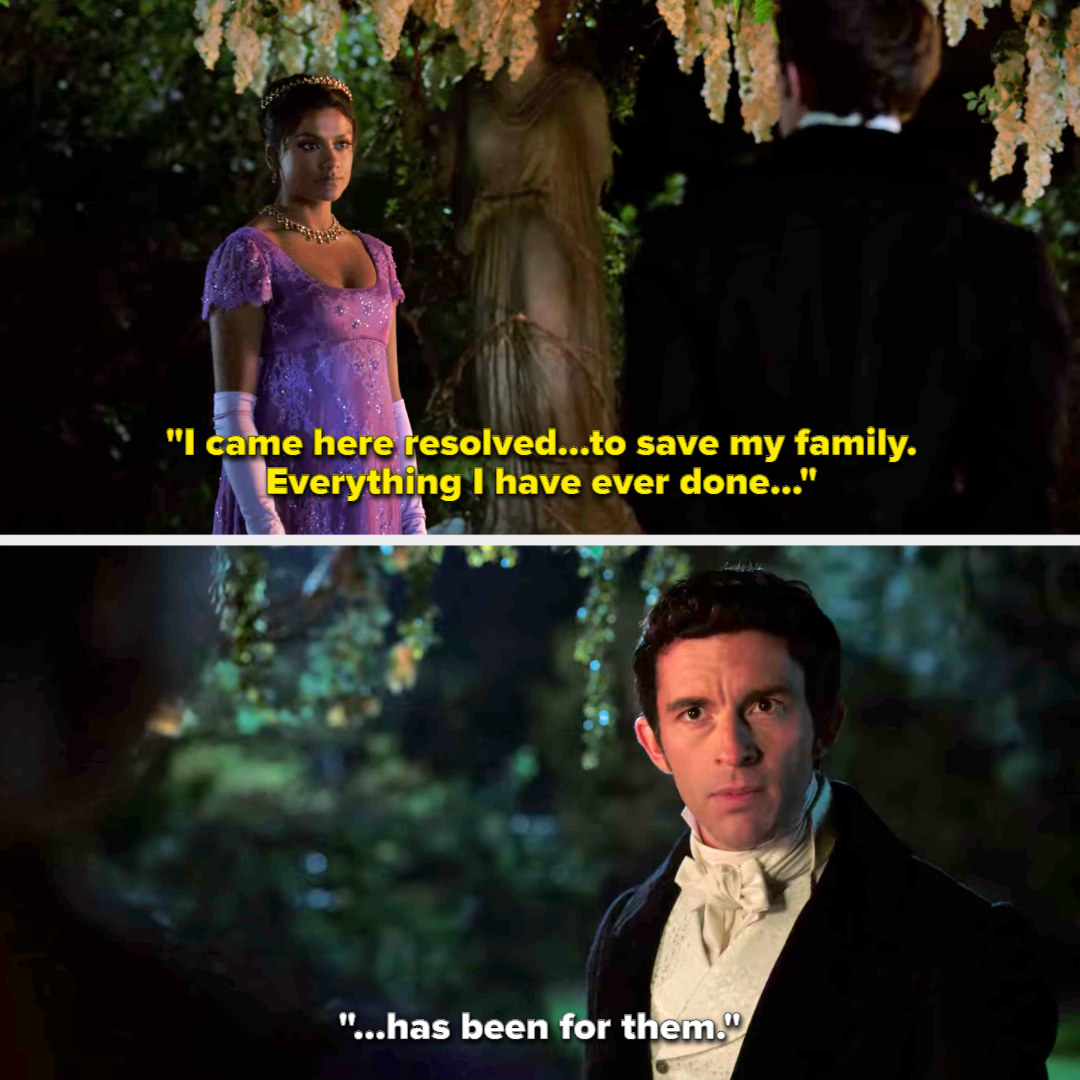 23.
When Kate broke down after hearing these all-too-important words from her mother, Lady Sharma.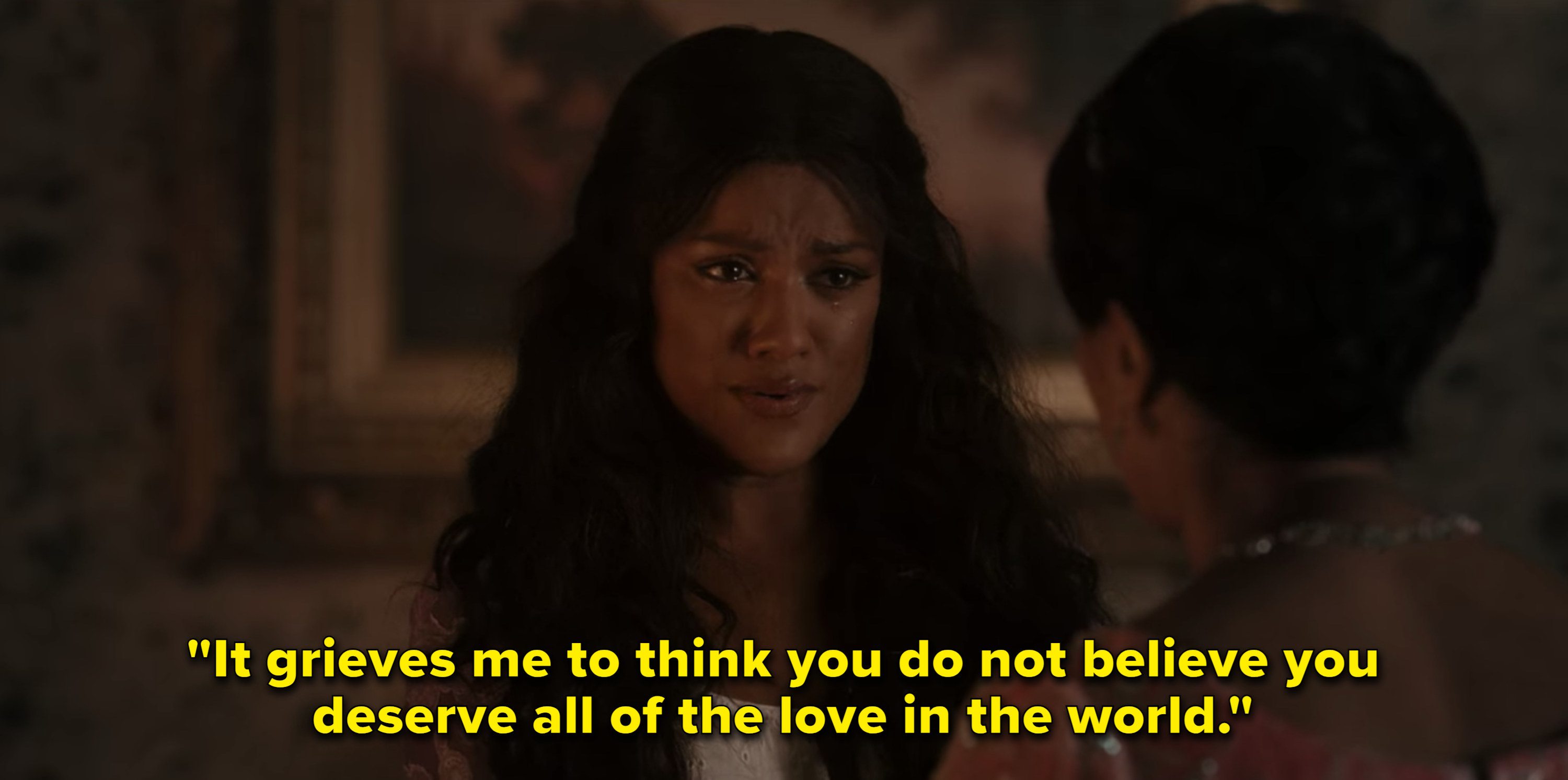 24.
When Anthony declared his love for his Viscountess and referred to Kate by her traditional Indian name.
25.
And finally, when Kate got the fairytale ending that she deserved.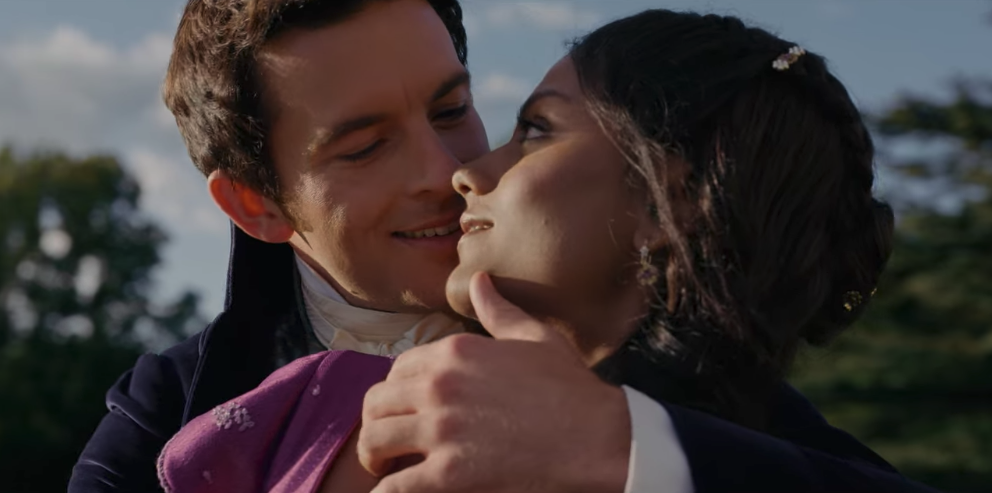 What was your favourite Kate Sharma moment from Bridgerton?
I'm so glad that it's been confirmed that we're going to have more Kate and Anthony moments in Season 3!