Today, we're delving into another familiar fast food chain — KFC. I was under the impression that the menu offered in-store for both the US and Australia were the same, but then I discovered that ours is heaps better. So, let's dive in!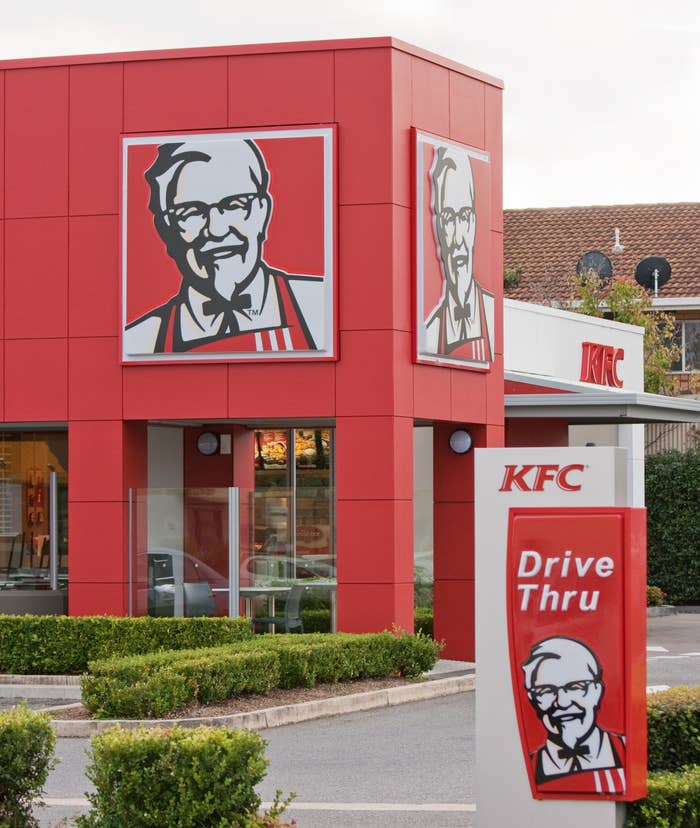 1.
First off, let's talk about ingredients. Australia has some of the highest food standards globally, so the freshness and quality of our produce is a lot better than what you get in the US — meaning that our fast food tastes better.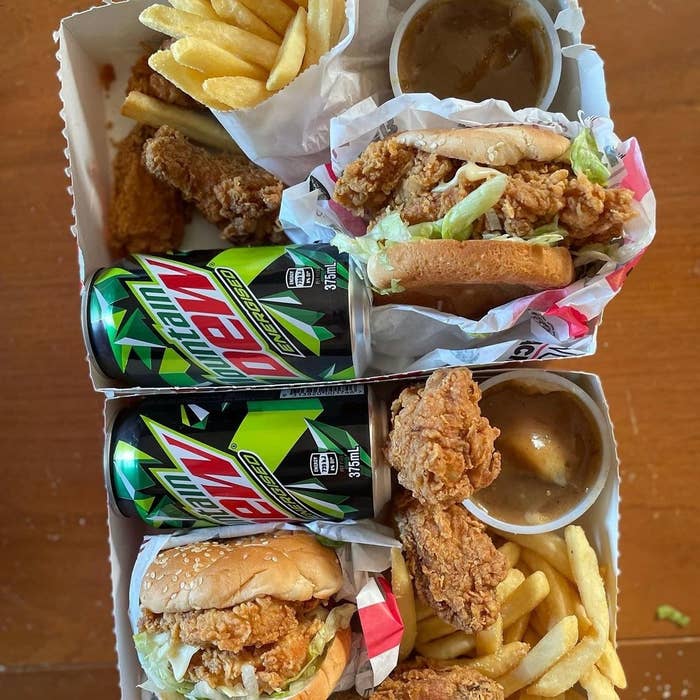 2.
Also, our KFCs don't just offer fried chicken — we have burgers too, like the Zinger, BBQ Bacon Stacker and Original Recipe burger, which are all so damn delicious.
3.
Plus, we have these wraps called Twisters. You used to be able to get them toasted in-store, so that the outside was golden brown and crunchy.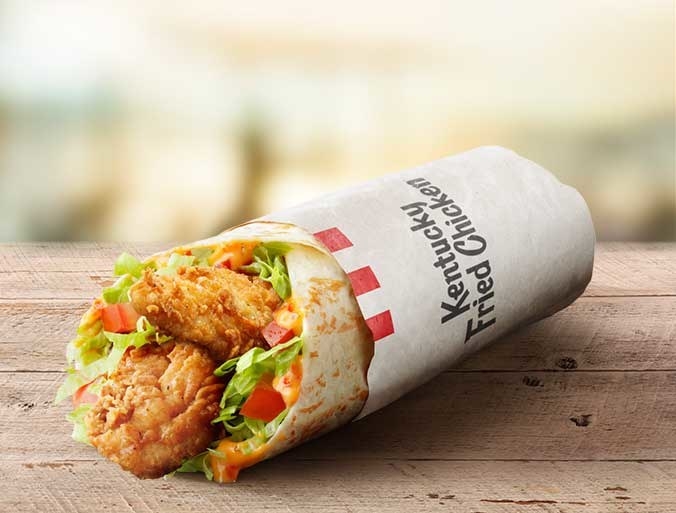 4.
Back to the chicken though, one of the best things about KFC Australia beyond the regular offerings has to be wicked wings, which are amazing.
5.
As well as the Hot & Spicy chicken — it's a limited edition thing because KFC Australia likes to tease us, but every so often they bring it back and everyone rushes in to get a taste.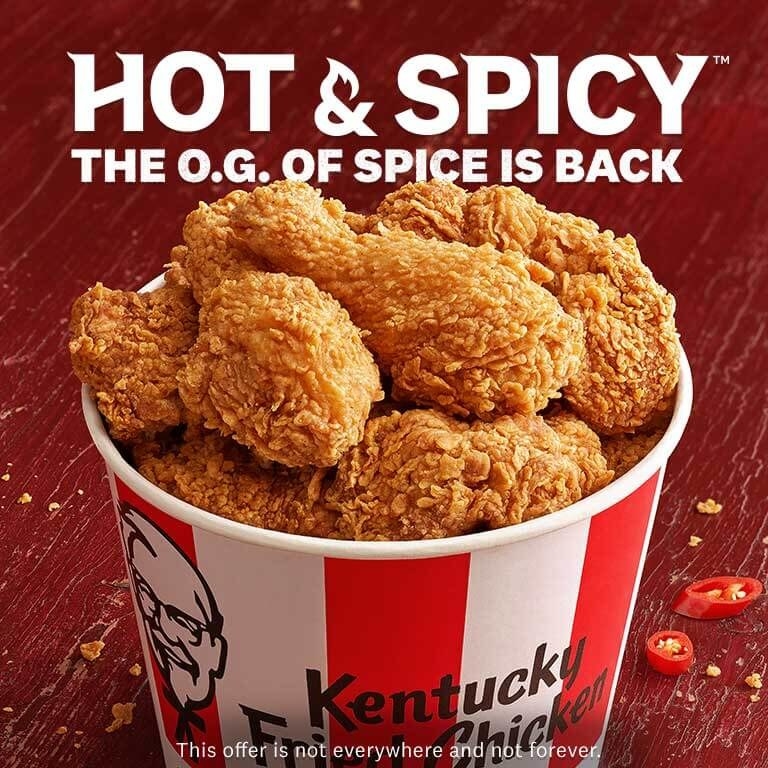 6.
Ditto with the Hot Rods — spicy, tender morsels of chicken that need to be put on KFC's regular menu ASAP.
7.
Oh, and you can't forget about a classic popcorn chicken and chips Go Bucket! These were — and still are — a top tier student meal because they're cheap, portable and delicious.
8.
And if you're feeling peckish, you can't go past a slider from KFC — look at how heckin' fancy these look, but they'll only set you back two dollars!
9.
Speaking of getting bang for your buck, KFC Australia has so many combos and boxes — so you can really mix and match if you feel like you're in the mood for a bit of everything.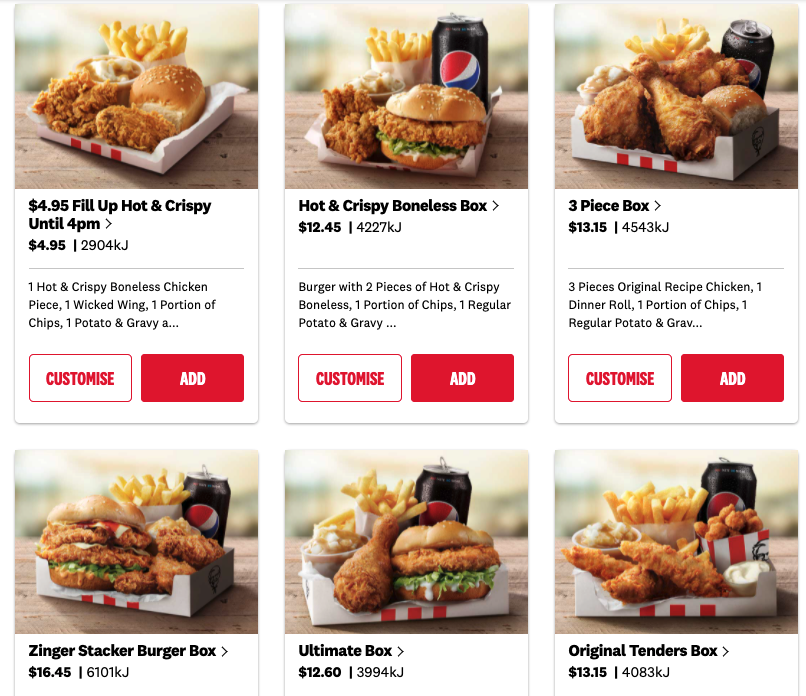 10.
Now, we need to talk about sides because I recently found out that KFC in the States had wedges...but then recently introduced chips? Confusing, but anyway ours taste way better because we add chicken salt to them.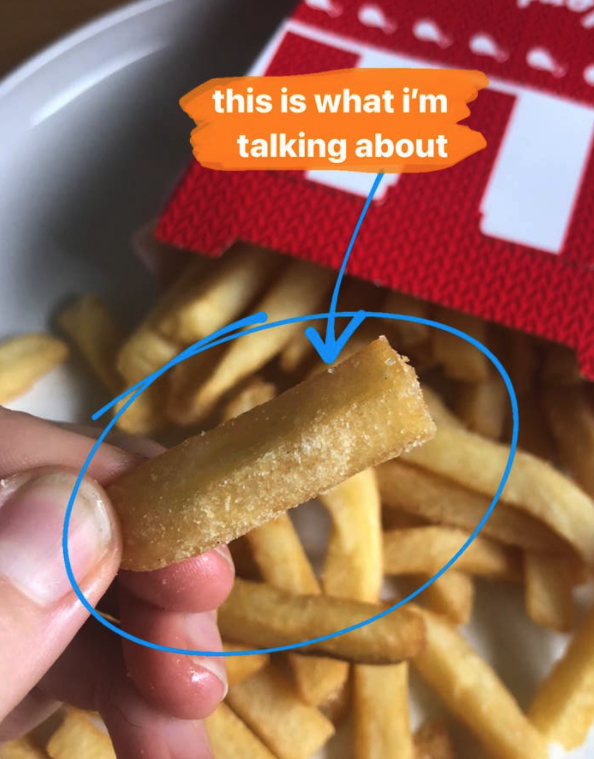 11.
At KFC Australia, you can also get a Mountain Dew, Raspberry or Pepsi Freeze, which is, hands down, the best thing to drink on a hot summer's day.
12.
Also, they no longer exist but we used to have what's called KFC Krushers. They were these crushed ice thickshakes that came in four flavours — mocha, Golden Gaytime, Kookies 'n' Kream and Chocolate Cornetto — and they were truly something else.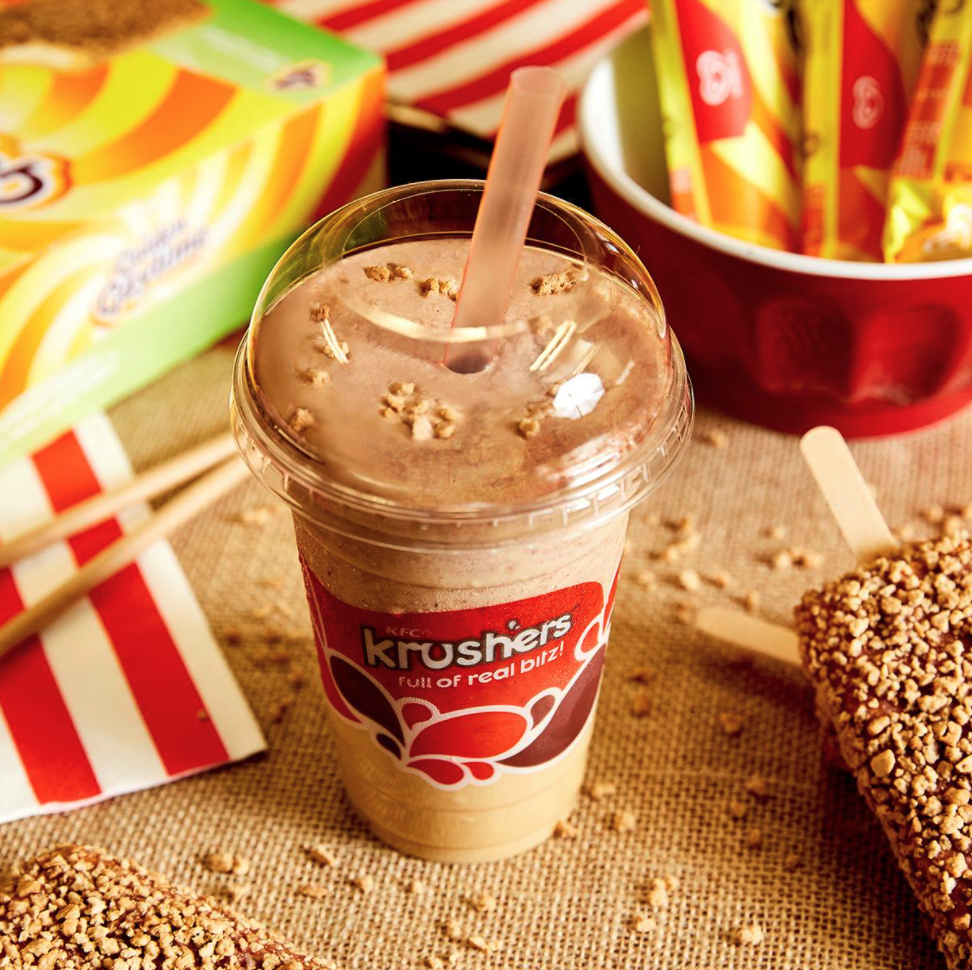 13.
But if you do still want something dessert-like that's on the menu, you can grab chocolate mousse from an Aussie KFC.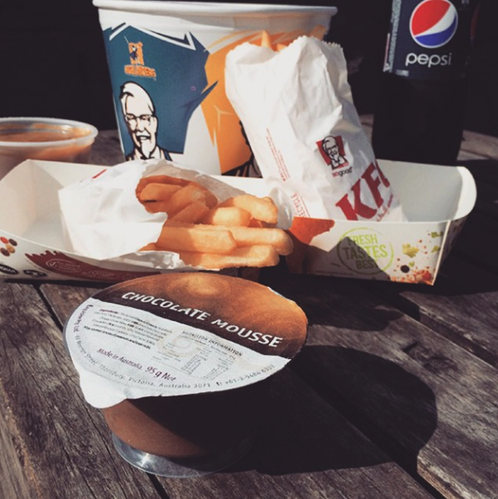 14.
Some of our "secret menu" items are next-level — like, check out this Zinger Chipster and Triple Stacker Burger.
15.
Plus, the Zinger Double Down exists — which is basically two hot and spicy Zinger fillets sandwiched between more chicken, but also Jalapeño cheese sauce AND mayo.
16.
Also, did I mention that we have chicken nuggets?
17.
And lastly, KFC in Australia is better because it's the hallmark of a good night out. You head there for a cheap feed after one too many drinks and stuff yourself silly with hot chips and popcorn chicken.