And this is Camie Juan, also a blogger, vlogger, and one of the realest, most unfiltered influencers unafraid to speak her mind.
And together, they kick ass in being #WOKE AF, making them two of the most important and legit ~influencers~ of this generation. Here are the receipts:
1.
When Saab basically took the words out of our mouths and said what had to be said about what "influencers" should really do.


2.
And then she managed to clap back so hard when someone tried to give her shit about it: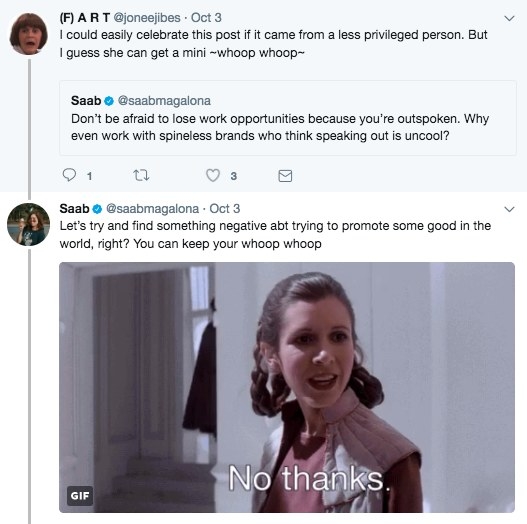 Like guuuurl, DRAG HIM.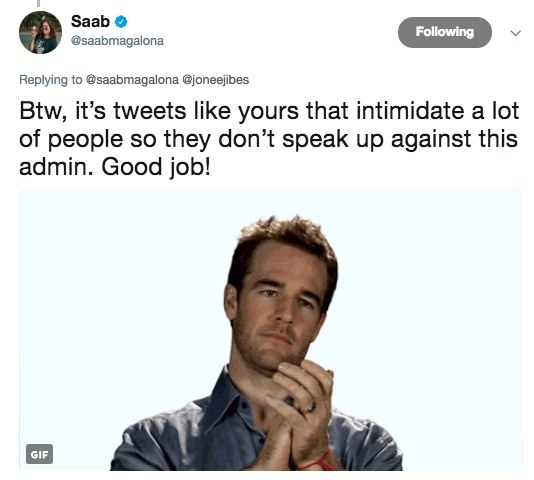 3.
When she was basically like, "Ok guys, let's stop fighting. We have a bigger enemy here."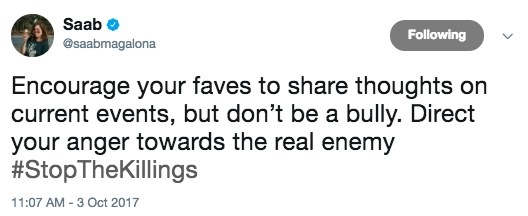 4.
When Camie retweeted the truest words ever spoken about an influencer's job, which is like, the equivalent of a nod and a high five IRL:

5.
When Camie asked the important questions: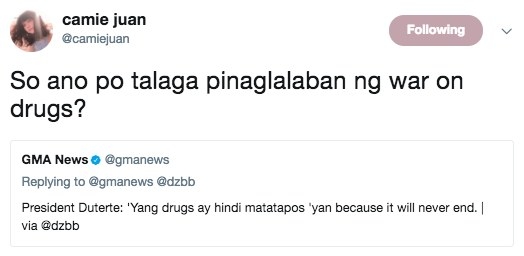 6.
When Saab HAD👏ALL👏THE👏RECEIPTS👏 and the hot tea to come with it:
7.
When Camie got to the bottom of the issue: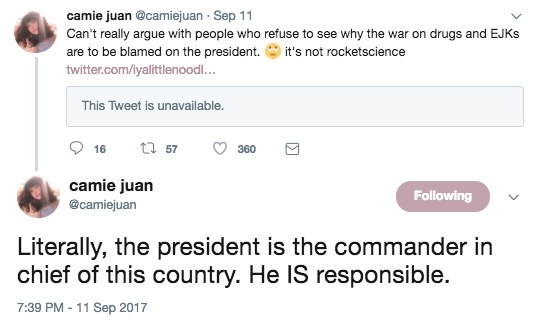 8.
When Saab saw the dissonance in PNP Chief dela Rosa's statements:
9.
And when she tweeted what everyone was thinking during the fake news probe:

10.
Ya gurl Camie wasn't only after the government, but also other important social issues like the recent death of a fraternity neophyte:

11.
She's also not afraid to speak up against the cultural insensitivity of her fellow "influencers":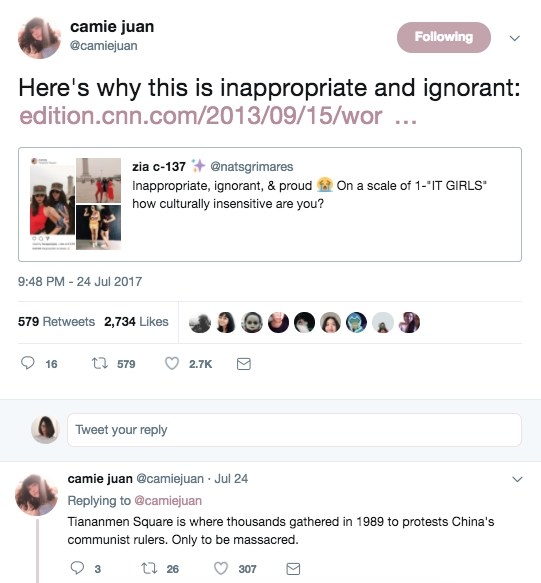 12.
When the Viva Hot Babes performed at a pro-Duterte rally and Saab just wasn't having any of it, LOL: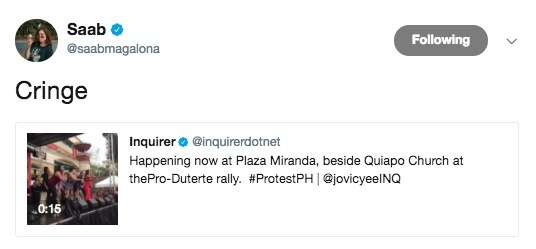 13.
I swear, these girls know their history:

14.
And they're not about to take any shit from the propagators of these atrocities: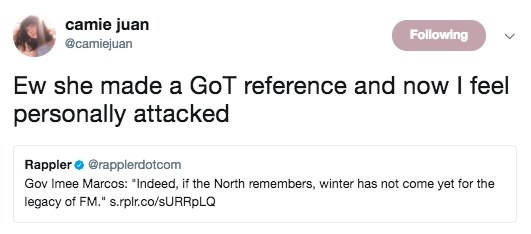 15.
GUUURRRLLL TELL 'EM!

16.
LOUDER FOR THE PEOPLE IN THE BACK!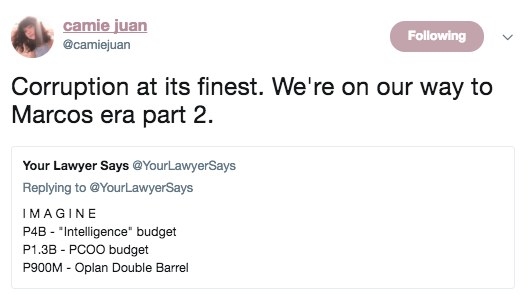 17.
Oh yeah, she's crass. But all for the right reasons: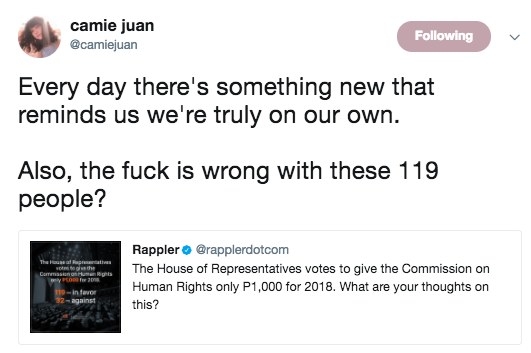 18.
So sassy, I love it: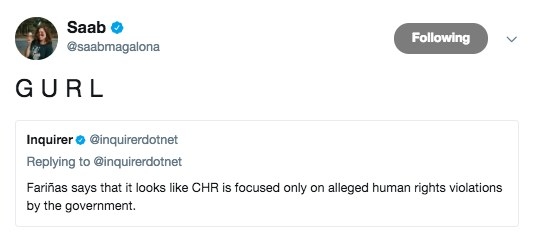 19.
Ya gurl Saab out here with ALL THE FACTS: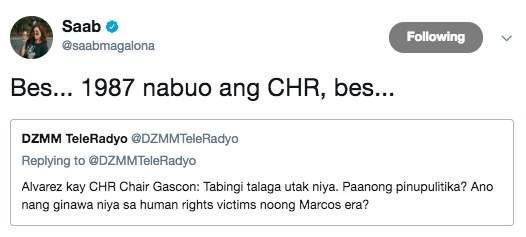 20.
And they're not about to back down anytime soon:

21.
OR EVER!

22.
Because they're not afraid to lose any followers for speaking up: