On July 23, Philippine President Rodrigo Duterte delivered his State of the Nation Address, his second in his six-year term.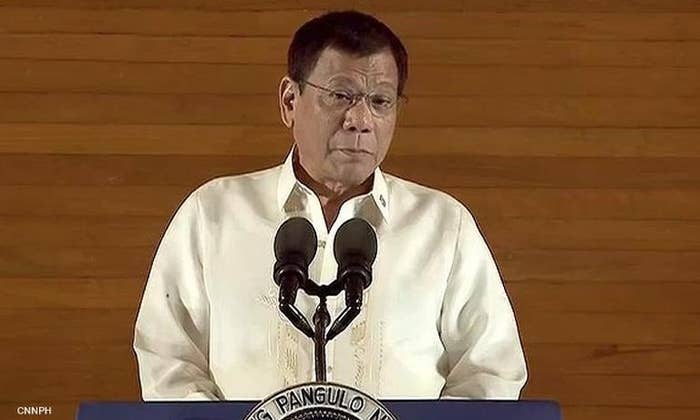 So let's get down to it, shall we?
First of all, of course, the president talked about the war on drugs.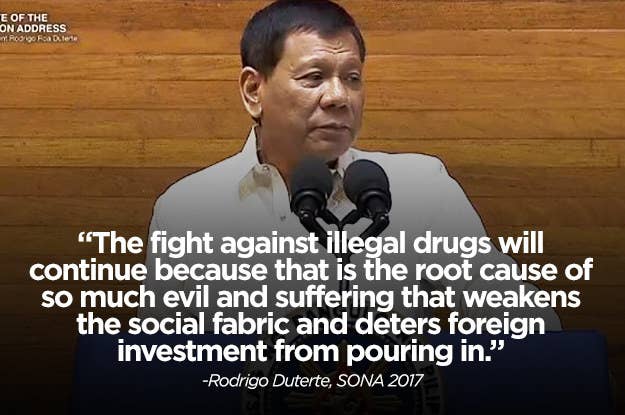 In this light, he proceeded to talk about his stance on human rights.

But some people weren't buying it.
Minutes later, the president asked the congress to get a move on about the death penalty.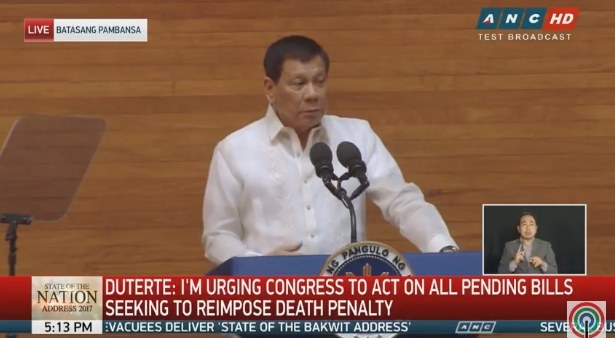 And naturally, people were confused.
As a further justification of capital punishment to the international community, Duterte cited our Revised Penal Code which, according to him, was given to us by the Spaniards.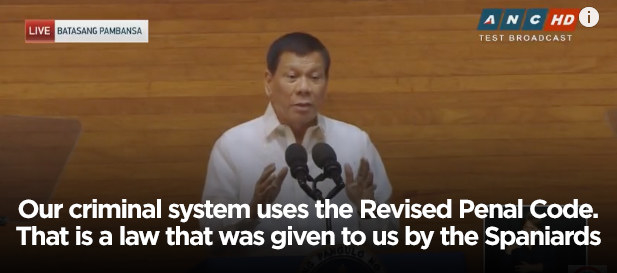 Eager fact-checkers begged to disagree though.
The president also talked about the ongoing Martial Law in Mindanao, which he declared in May and was recently extended until December this year, as his way of countering attacks led by the Maute group in the city of Marawi.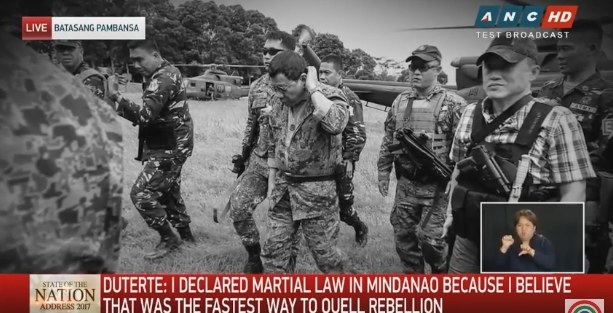 With regards to environmental matters, Duterte focused on the country's mining industry.
Foreign policy and international relations, particularly with China, were also discussed.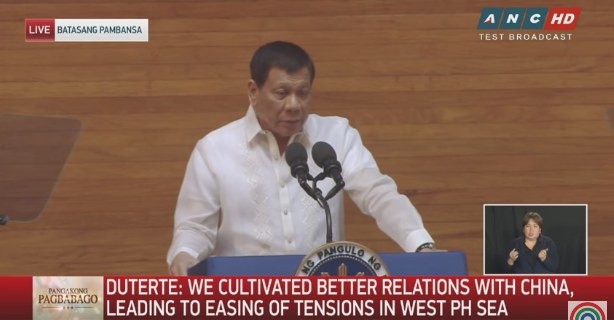 In line with this, he recalled the 1901 massacre in Balangiga, Samar where, in the height of the Philippine-American war, the US Army took three church bells as war booty and have not been returned to this day.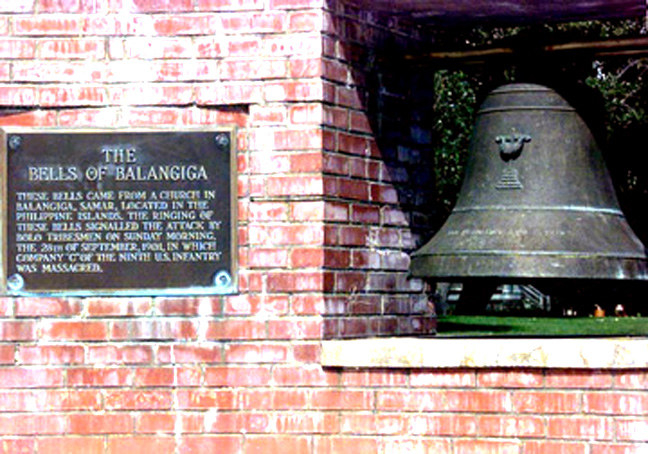 It was a nice effort and all, but people thought the president's "selective memory" on history and his demand of taking what is ours is quite... odd.
Here's a reminder of the ill-gotten wealth the Marcoses have yet to return: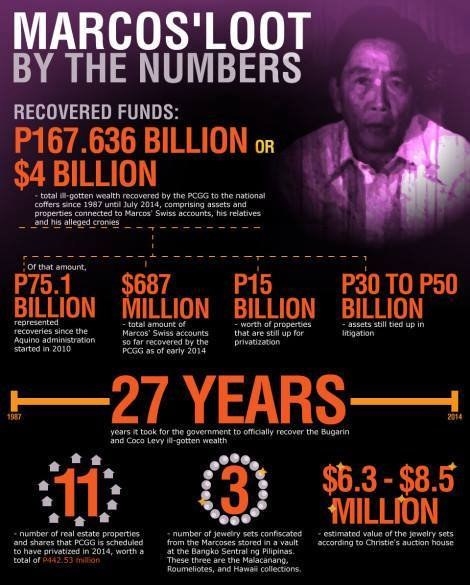 Duterte also saluted overseas Filipino workers and tagged them as "heroes" as their remittances are a great help to our economy.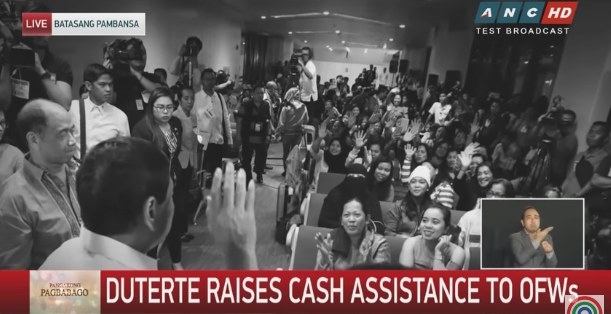 Regarding the bad flow of traffic in the metro, Duterte said he has China's assistance on building road infrastructures to ease the problem.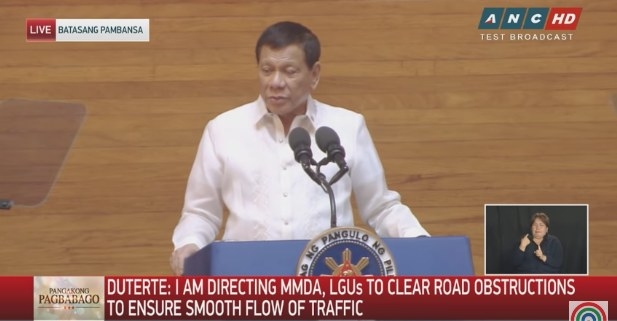 Lastly, Duterte urged the senate to pass the Tax Reform Bill which aims to lessen the burden of taxpayers.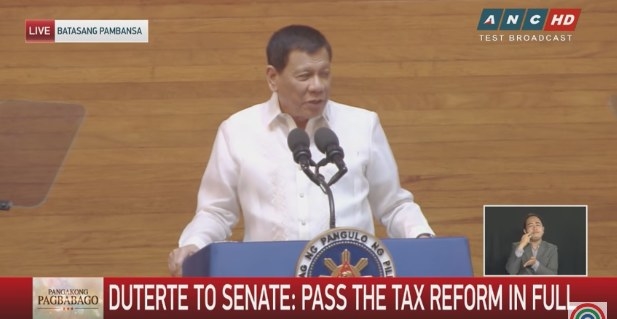 The speech lasted for about two hours, which was quite long as far as SONAs are concerned, but some members of the audiences still found it lacking.
Senator Bam Aquino, for example, wondered why President Duterte didn't touch upon the topic of free education.
Protection of indigenous tribes and healthcare were also points of interests that, members of the public found, were barely discussed.
Others wanted an update on the issue of contractualization, which Duterte mentioned in his first SONA.
Others were just looking for updates on the president's promises.
There was also no mention of the Uber-Grab-LTFRB issue which caused public clamor over the past few weeks.
A lot of people were disappointed by how the entire speech went.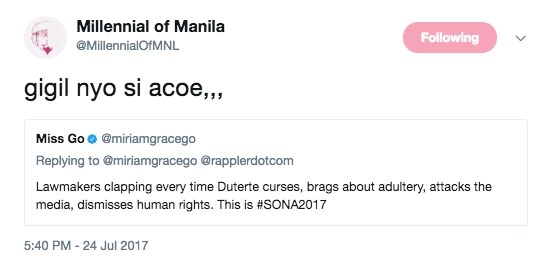 But there were also those who applauded the country's leader for his courage to speak up on certain issues.
And others were just plain amused by everything that went down.