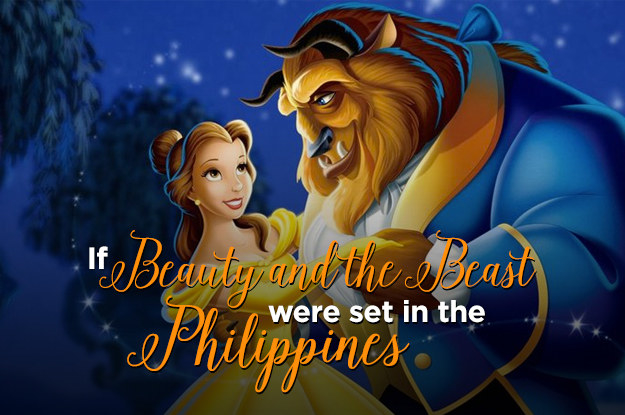 1. First of all, Belle would be a typical probinsyana who dreams of making it big in Manila.
2. And she'd be played by Liza Soberano because DUH.
3. Instead of baguette, she'd buy pan de sal at the bakery. Malunggay flavor.
4. When Belle gets home, her dad, Maurice, would be like, "Saan ka na naman galing, bata ka?"
5. Gaston would have goons in leather jackets following him wherever he goes.
6. "Now that I'm grown, I eat five dozen baluts." —Gaston
7. Every song number would be a flashmob with everyone singing and dancing.
8. And it would probably happen at a resort somewhere.
9. The winter and the snow? Yeah, not gonna happen.
10. When the prince was cursed into being a Beast, his mom was probably like, "ayan, ayan, kaka-computer mo!"
11. When Belle goes to the west wing, Beast wouldn't only be mad. He'd go on full #BEASTMODE.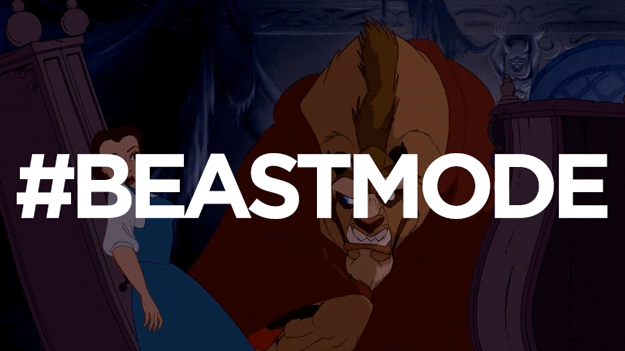 12. Instead of Lumiere and Cogsworth, the welcoming committee of Beast's castle would be a giant wooden spoon and fork.
13. And I'm sure there'd be a barrel man souvenir from Baguio somewhere.
14. Tabo would be a main character, of course!
15. And it would see things that aren't Disney approved. #RIPchildhood
16. Mrs. Potts and Chip would be locked inside the fancy china cabinet because they're not allowed to be used.
17. And all the furniture inside the castle would be covered in plastic because, let's face it, wala namang gumagamit.
18. Lumiere would probably be rich by now from selling balled up wax during Halloween.
19. For Belle's first dinner in the castle, there'd be adobo, sinigang, and pansit instead of Italian dishes.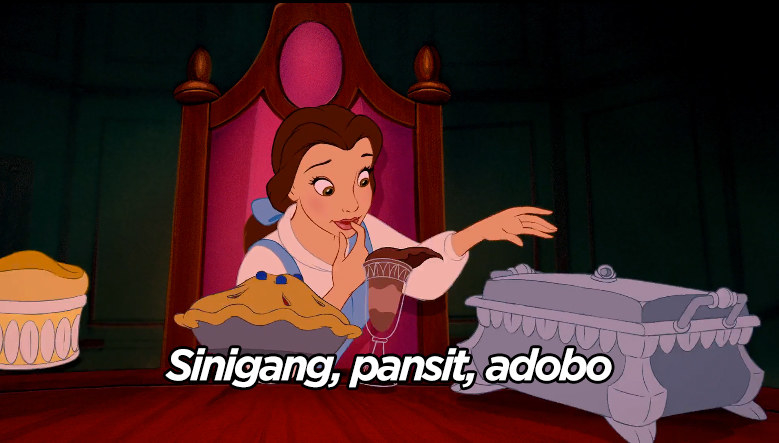 20. Instead of fine cutlery, there'd be dancing plastic utensils from fast food chains.
21. When Belle sees herself in a broken mirror, she'll cry because it means 7 years of bad luck.
22. And when Beast says, "I want to do something for her," we all know it's gonna be harana.
23. Beast would be irritated with Mrs. Potts for always asking him about his girlfriend.
24. But she wouldn't care, she'd be too busy dancing zumba like the true tita that she is.
25. When Lumiere sees Beast's new haircut, his first reaction would be, "Buhay pa ba gumupit n'yan?"
26. Kuya Kim would feature Beast in Matanglawin.
27. Or he would be included in Noli de Castro's Halloween special of Magandang Gabi Bayan.
28. Either that, or people will bring him to the espiritista/albularyo.
29. And they'd wonder kung saan s'ya pinaglihi.
30. Beast would watch Ating Alamin in hopes of learning how to prolong the rose's life.
31. When Gaston urges everyone to kill the beast, he'll be accused of spreading fake news.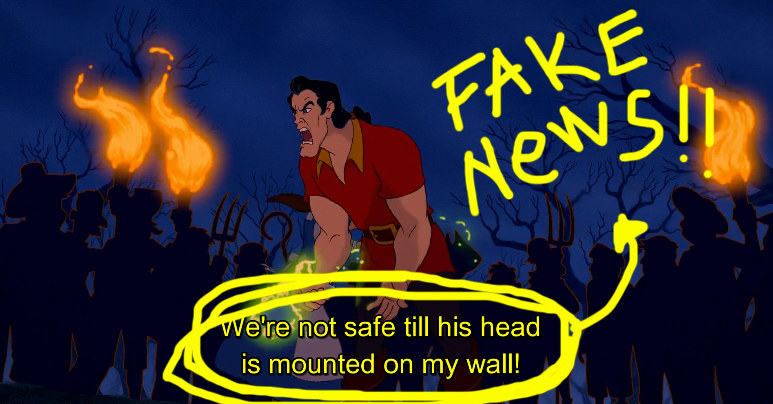 32. And of course there'd be opposing parties spreading the hashtag #GastonNotAHero.
33. Which is true. It's all in written in history.
34. Belle and her dad would be suspected of taking drugs from having hallucinations of the beast.
35. And if that happens, we all know the ending not gonna be happily ever after. My gahd.
36. When Beast dies, Belle would shout his name at the top of her lungs while looking at the night sky.
37. And after the riot has settled, the police will come "just in time."
38. There'll be a montage of Beast's transformation back to being a human.
39. That's if Vicky Belo doesn't get there and transform him herself first.
40. And finally, the lyric "Tale as old as time…" would be "Noong panahon ng Hapon…"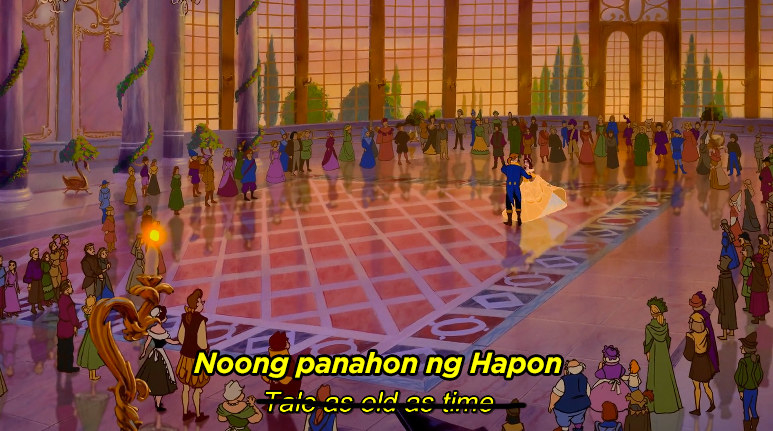 Looks like there are no comments yet.
Be the first to comment!