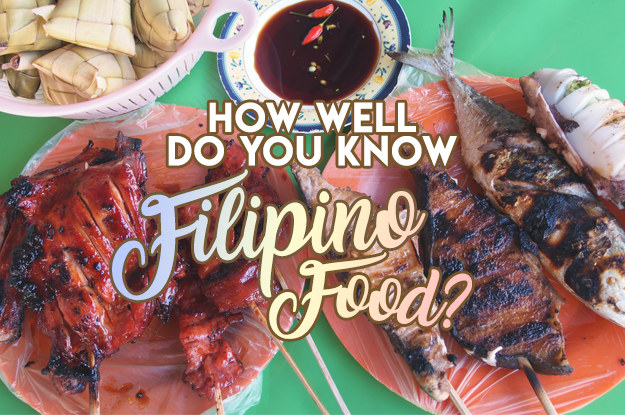 The main ingredients for adobo include soy sauce, vinegar, you choice of meat, bay leaf, and peppercorns.

Filipinos usually cook pansit for birthdays because the long noodle strands apparently represent long life.

The pigs face and ears, along with chicken or pork liver, are boiled in spices before being grilled and chopped.

Ube is a type of yam, which, contrary to what hipsters believe, has been known to humans since the ancient times.

Via Wikimedia Commons

Vinegar is used in a different Filipino dish called paksiw.

Strange as it may seem, these are all names of Filipino dishes except for Miki miki. We have a noodle dish called Miki though and it's fucking awesome.

14-21 days is the perfect age for balut because the chick inside isn't as big (and scary) yet.

This is what Jollibee pros order along with extra rice and peach mango pie.

Via Twitter: @CliffTejam

Guimaras is an island province located in Western Visayas, Philippines. They celebrate mango festival every May of each year.

Kwek kwek is made of quail eggs while tokneneng is made of chicken eggs.
Looks like there are no comments yet.
Be the first to comment!