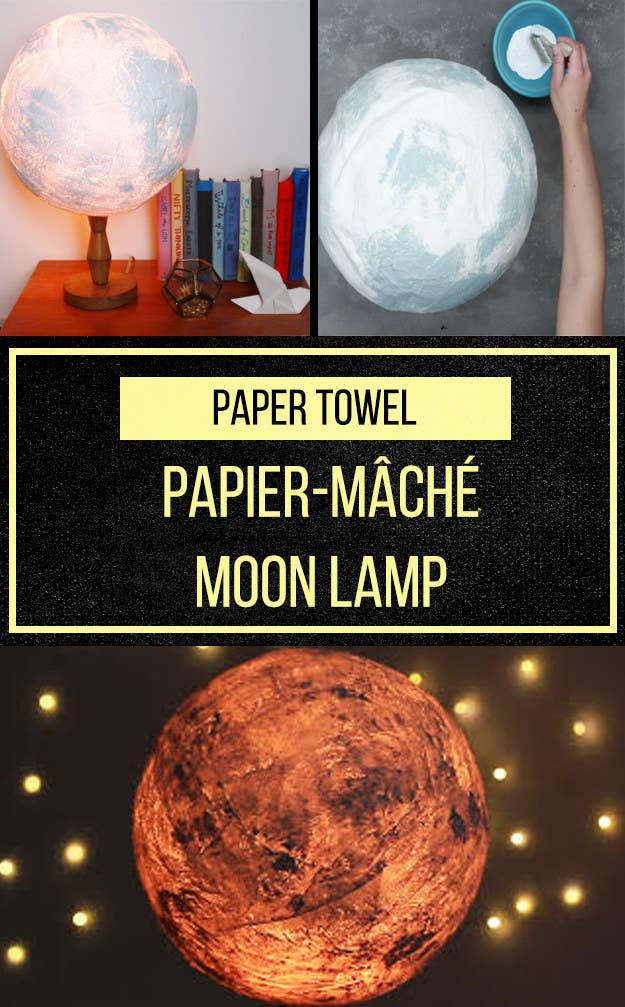 Materials:
Large round balloon
Paper towel (cut into strips)
Papier-mâché glue (we used 1:1 Water and Elmer's Glue)
Paint brushes
Gray acrylic paint
White acrylic paint
LED string lights
Instructions:
1. Apply papier-mâché glue and strips of paper towels to the balloon. Paint over each level of paper towels with another layer of papier-mâché glue. Make 8 layers of papier-mâché glue and paper towel strips.
2. Let the balloon dry for 24 hours to give the papier-mâché and paper towel shell time to harden.
3. Snip the balloon to deflate and pull it out of the moon.
4. Paint the moon's lava beds (the dark spots) with a couple strokes of gray paint.
5. After the gray paint has dried, paint the entire moon white.
6. After the paint has dried, place battery-powered LED string lights inside the moon.