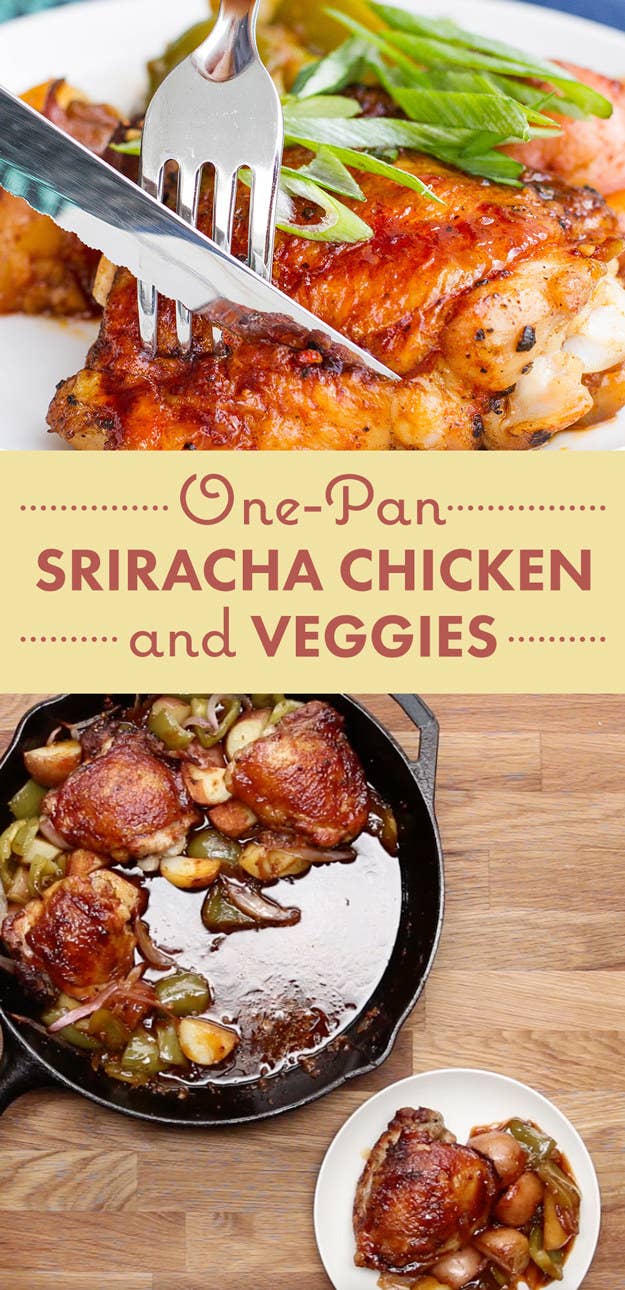 The perfect weeknight dinner is fast, filling, healthyish, and requires very little clean-up.
This one-pan dinner comes together quickly in just one pan, which means you won't have to spend valuable couch time hunched over the sink, scrubbing. It's got plenty of protein to keep you full and plenty of veggies to keep you healthy, but it also has enough flavor (SRIRACHA! BROWN SUGAR!) to keep you sane.
Start by seasoning bone-in, skin-on chicken thighs with salt and pepper, then browning them in a hot cast-iron skillet on the stove.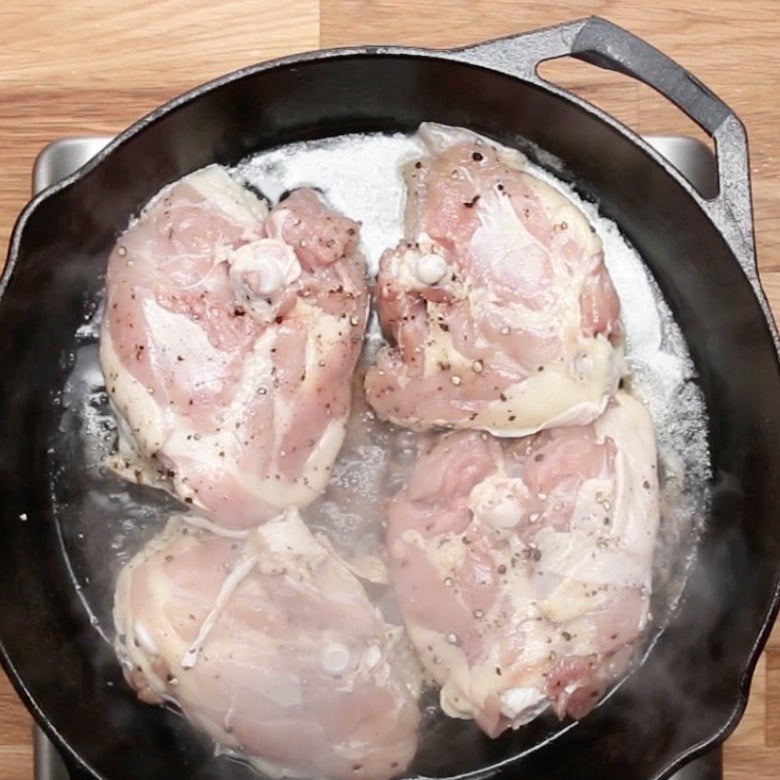 When they're browned and the skin is crispy, take them out of the skillet, drain the fat, and add your veggies.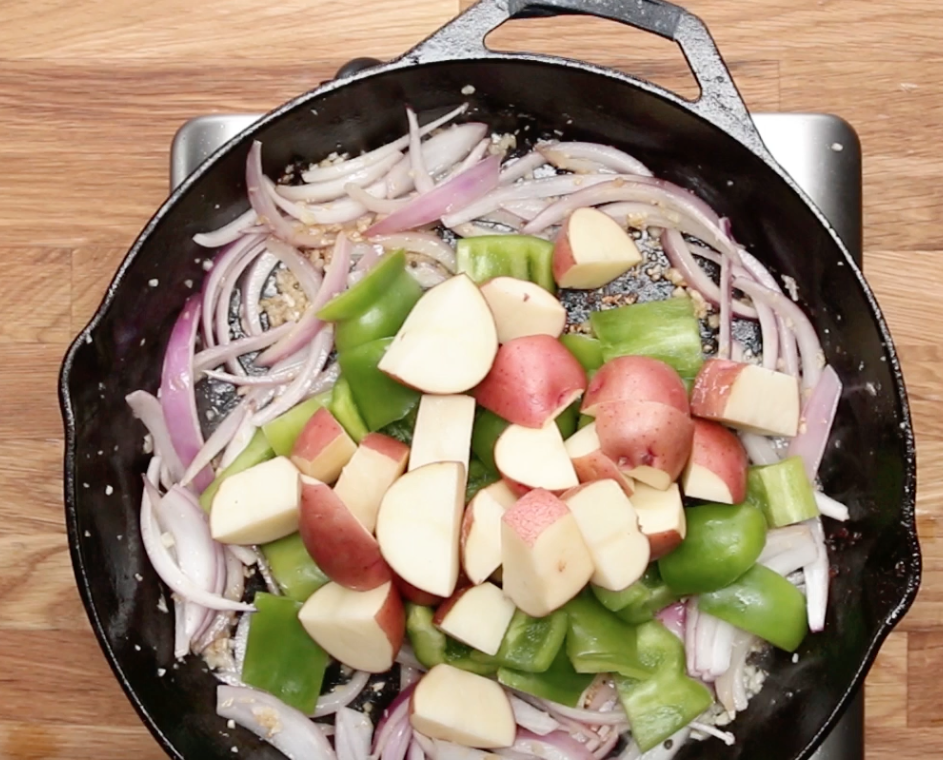 Once the veggies have softened a little, add the partially cooked chicken back on top, and douse everything in a delicious mixture of Sriracha and brown sugar.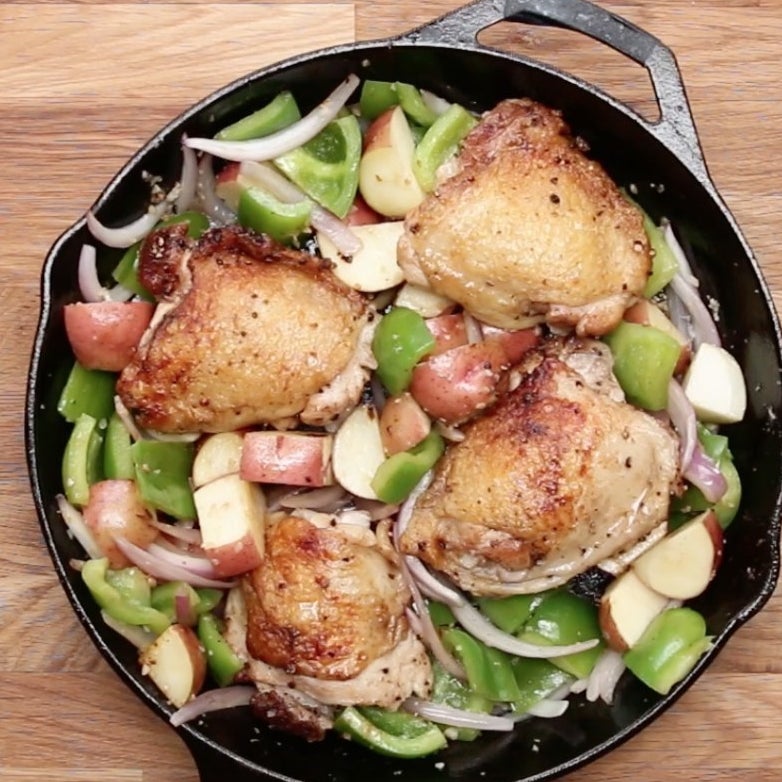 Stick the whole skillet into a 400°F oven for about 30 minutes, until the chicken is cooked through and the veggies are nice and soft.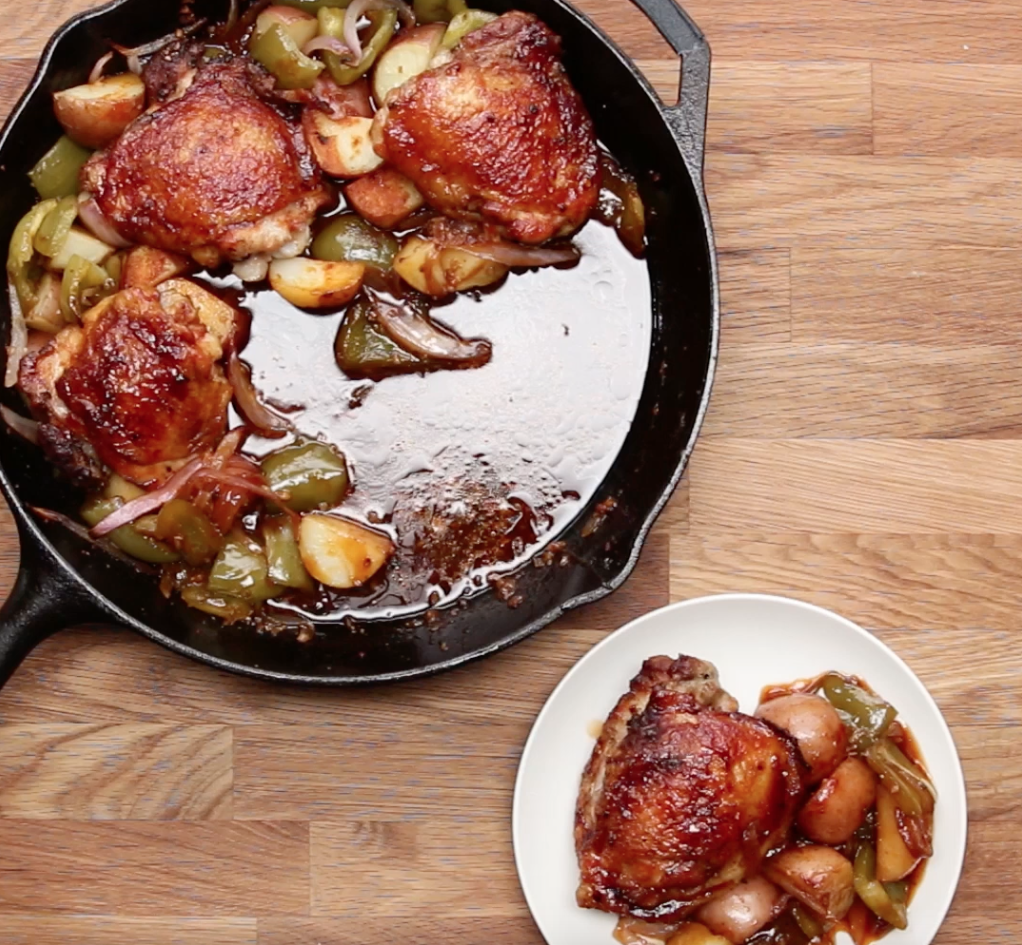 And ENJOY!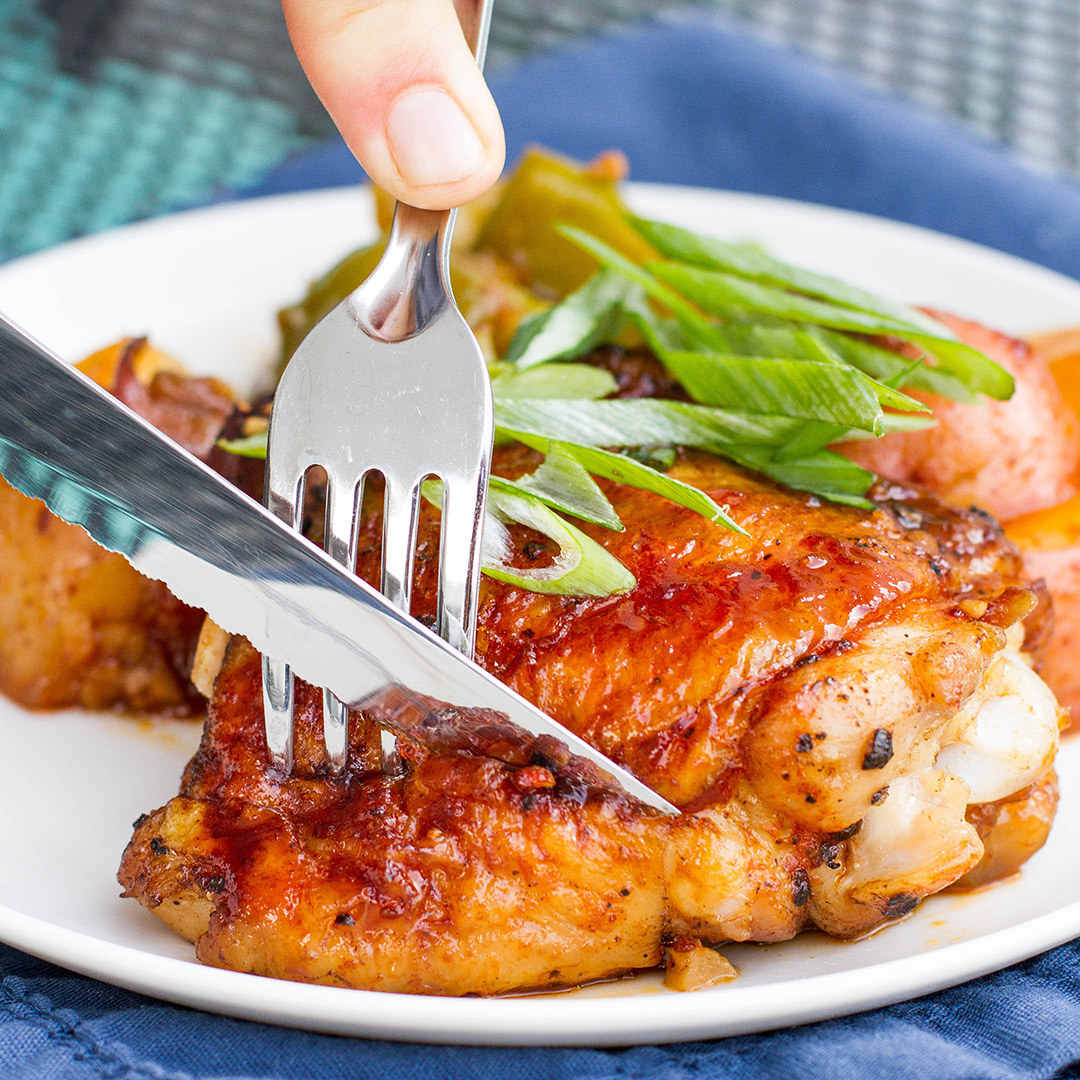 One-Pan Sriracha Chicken And Veggies
Serving Size: 4
Recipe by Iris Tian for BuzzFeed Tasty
INGREDIENTS
4 bone-in, skin-on chicken thighs
Salt and black pepper, to taste
4 tablespoons unsalted butter, divided into 3 tablespoons and 1 tablespoon
8 cloves garlic, minced
½ onion, chopped
4-5 small potatoes, chopped
1 green bell pepper, chopped
⅓ cup brown sugar
⅓ cup tablespoons Sriracha sauce
garnish
green onion, sliced
PREPARATION
Preheat oven to 400˚ F / 200˚ C.
Season chicken thighs with salt and pepper, to taste.
Place a large cast iron skillet over medium heat, add 3 tablespoons of butter. When butter has melted, add the seasoned chicken, skin-side down, and sear until golden brown, about 5-7 minutes. (This will melt out most of the fat underneath and will leave a nice crispy skin) Then remove chicken.
Drain the extra fat and oil in the skillet, then add 1 tablespoon of butter. When butter has melted, add garlic and onion to the pan, cook for 1-2 minutes, stirring frequently. Then add bell pepper and potato, cook for 4-5 minutes.
Remove skillet from heat, return chicken to the skillet, skin side up. Mix Sriracha sauce and brown sugar together in a bowl until smooth, then pour on to the chicken and vegetables.
Place pan in oven and roast until completely cooked through, about 30 minutes.
Garnish with chopped green onion and serve. Enjoy!