Hair is not the only thing you can braid.
Ham, Egg, And Cheese Breakfast Braid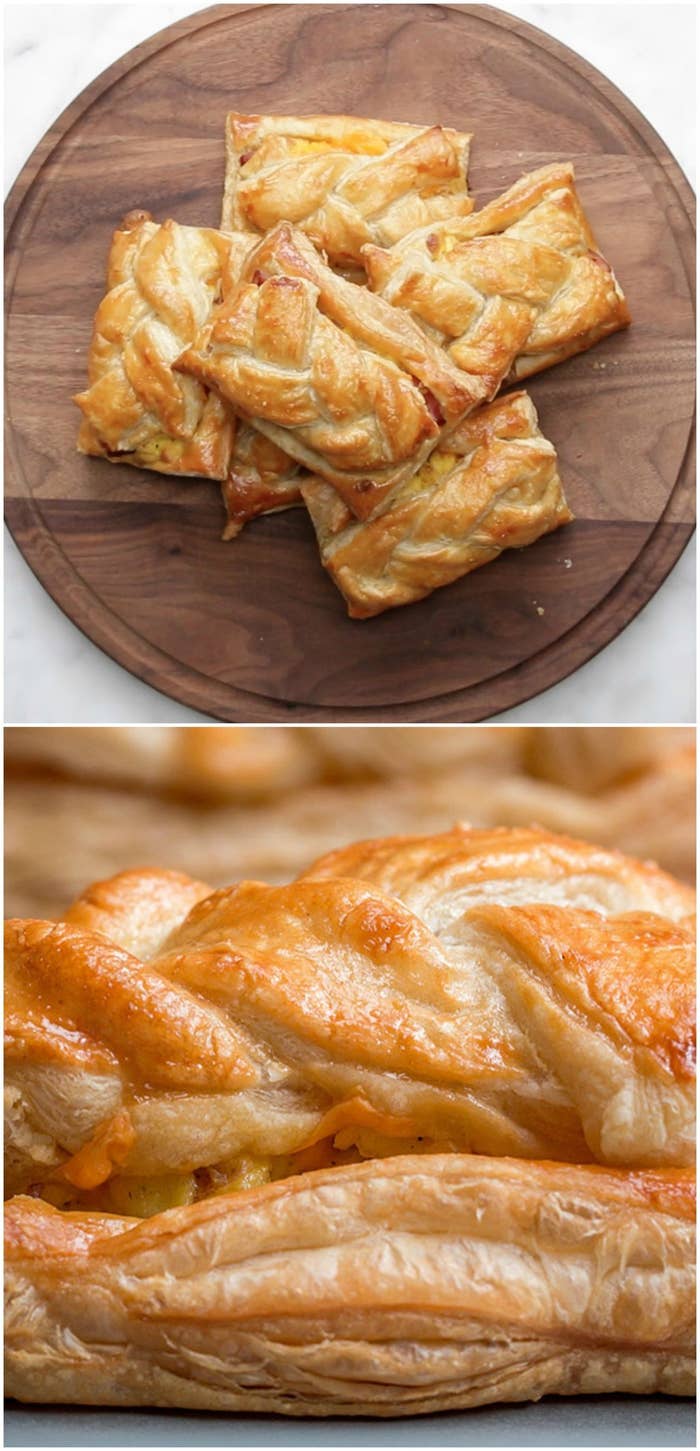 INGREDIENTS
Servings: 6 Braids
8 eggs
1/2 cup heavy cream
Salt
Pepper
1/2 teaspoon onion powder
1/2 teaspoon garlic powder
2 sheet puff pastry
6 slices ham
6 slices cheddar cheese
1 egg, beaten (for egg wash)
PREPARATION
1. Preheat oven 375ºF.
2. Add eggs, heavy cream, salt, pepper, onion powder, and garlic powder to a bowl and whisk to combine.
3. Heat a saute pan to medium heat and spray with nonstick spray. Add the egg mixture and scramble until soft and almost fully cooked.
4. Flatten out the puff pastry and cut it into thirds, then cut in half.
5. Take one sheet of puff pastry and cut 3 strips with a paring knife, leaving about 1 inch on the end to hold it together. Braid the 3 strips gently.
6. On the second sheet of puff pastry, place ham, egg and cheese, making sure to leave some place around the edges.
7. Place the braid on the top of the cheese and egg mixture, then brush with egg wash.
8. Place braids on a lightly oil sprayed baking sheet.
9. Bake 25-30 minutes or until pastry is risen and deep golden brown.
10. Serve warm and enjoy!
Want BuzzFeed Tasty right in your inbox? Sign up for our newsletter!