What The Cast Of "Home For The Holidays" Looks Like Now
That was absurd, let's eat dead bird!
Home for the Holidays was directed by Jodie Foster, who has gone on to have a directing career as equally successful as her acting career. Here's what her cast looks like now, nineteen years after we first celebrated Thanksgiving with the Larsons.
Holly Hunter as Claudia Larson
Fun Fact: Holly produced and developed the 2007 TNT drama Saving Grace as a starring vehicle for herself. She received a Golden Globe Award nomination, two Screen Actors Guild Award nominations, and an Emmy Award nomination.
Robert Downey Jr. as Tommy Larson

Fun Fact: Robert has starred in six movies that have each grossed over $500 million at the box office worldwide. He portrayed Tony Stark in two of those films: The Avengers and Iron Man 3.
Anne Bancroft as Adele Larson Sadly, Anne passed away from cancer in 2005. Mel Brooks has credited her for the reason he was involved in producing Young Frankenstein and The Producers for the stage, being active in the proceedings until her death.
Claire Danes as Kitt Larson
Fun Fact: Claire Danes stars on the Showtime drama Homeland. Also, she made her Broadway theatre debut as Eliza Doolittle in the Roundabout Theatre Company revival of Pygmalion.
Charles Durning as Henry Larson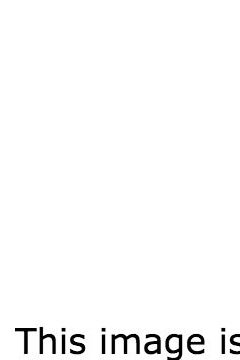 Charles passed away in 2012 and due to his four years of service in the United States Army, he was buried in Arlington Cemetery.
Dylan McDermott as Leo Fish

Fun Fact: Dylan showed that he is still in perfect shape with several nude scenes in the first season of American Horror Story. He currently stars in the CBS drama Stalker.
Geraldine Chaplin as Aunt Glady Fun Fact: Geraldine is Charlie Chaplin's daughter and has appeared in several Spanish and French language films. She was honored by the Spanish Academy of Cinematographic Arts and Sciences in 2006 for her contributions to Spanish Cinema.
Steve Guttenberg as Walter Wedman
Fun Fact: Steve turned to a darker role in Veronica Mars where he portrayed the sexual predator Woody Goodman. He later parodied himself in a role on the short-lived 2009 series Party Down.
David Strathairn as Russell Terziak
Fun Fact: David studied clowning at the Ringling Brothers and Barnum & Bailey Clown College in Venice, Florida in his youth. He briefly worked as a clown in a traveling circus.
Cynthia Stevenson as Joanne Larson Wedman

Fun Fact: Cynthia has made multiple visits to Shondaland, having guested on the Shonda Rhimes produced series Grey's Anatomy, Off the Map, Private Practice and Scandal. She'll probably be getting away with murder with Viola Davis in the near future.