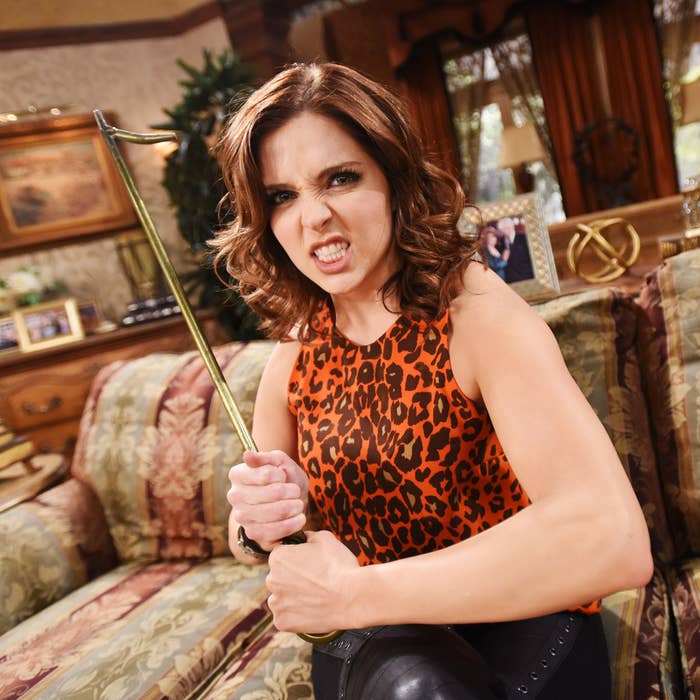 On Days of Our Lives, Jen Lilley plays lovable bad girl Theresa Donovan who has
(among other misdeeds) stolen money from a hospital, gotten Brady Black addicted to booze and cocaine, and put John Black in a coma after cracking him in the head with a fire poker.
Since Jen plays one of daytime's hottest new bad girls, we had her give us the first thing that came to mind when we mentioned these 13 iconic villainesses.
1.
Cruella DeVille (101 Dalmations)
2.
Maleficent (Sleeping Beauty)
4.
Ursula (The Little Mermaid)
5.
Miranda Priestly (The Devil Wears Prada)
6.
Bellatrix Lestrange (Harry Potter)
7.
Regina George (Mean Girls)
8.
O-Ren Ishii (Kill Bill)
9.
Catwoman (Batman Returns)
10.
Kathryn Merteuil (Cruel Intentions)
11.
Marcia Brady (The Brady Bunch)
13.
Kristen DiMera (Days of Our Lives)
Days of Our Lives airs weekdays on NBC.