First things first, Imma order
On Grand Hustle's card and make T.I. bill it
And I get it from Papa Johnny's
He can hold you down, like you just baked some DiGiornio's
You should want a pizza like this
Delivery or pick it up at the store
Extra cheese, cup of parm, garlic sticks
Hurry fast for somethin' worth a half a ticket for the tip
Eating all my pizza straight, never toppings
Mary-Kate like we bringin' '95 back
Bring the box in, where my slice at?
Grease and cheese drippin', you should taste that
I'm so hungry!
You already know!
I just got real high!
And I could eat everything in sight!
I'm so hungry!
Wanna taste that gold!
The crisp, flaky crust nom nom nom nom nom nom
Delivery boy, don't do this, I thought that, you knew this
Can't stand no haters and honest, the truth is
That you saw my number, you spoke it, departed
You told your family, now I can't use iMessage
Because these strangers they call, I see incoming, decline
And swear I loved John's so much that this betrayal's a crime
Won't get my money next time, strangers keep calling, decline
Now I gotta go change my number, gotta stay on my grind
Now tell me, who that, who that?
That do that, do that?
Give your personal info out, I thought you knew that, knew that
I be that I-G-G-Y, a loyal customer
No longer ordering, I'm up in here with some complaints to throw
I was hungry!
You already knew!
I wanted pizza!
Not to wake up to a nightmare!
I was hungry!
Who could be so bold?
To give my number, that's a real low blow-ow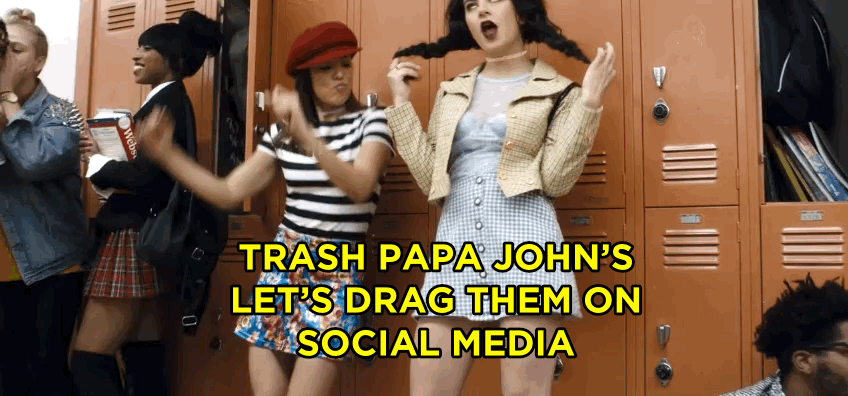 Trash Papa John's
Let's drag them on social media
Make the phone call
Speaking to a manager is what I want
Keep on waiting on hold
No one answering, they don't give a fuck
Rap star, but I'm still human
Rap blogs, other sites, you don't get to shame
Who'd that, who'd that, to I-G-G-Y?
Why do that, do that, to I-G-G-Y?
Loved Papa, loved pizza, now I-C-R-Y