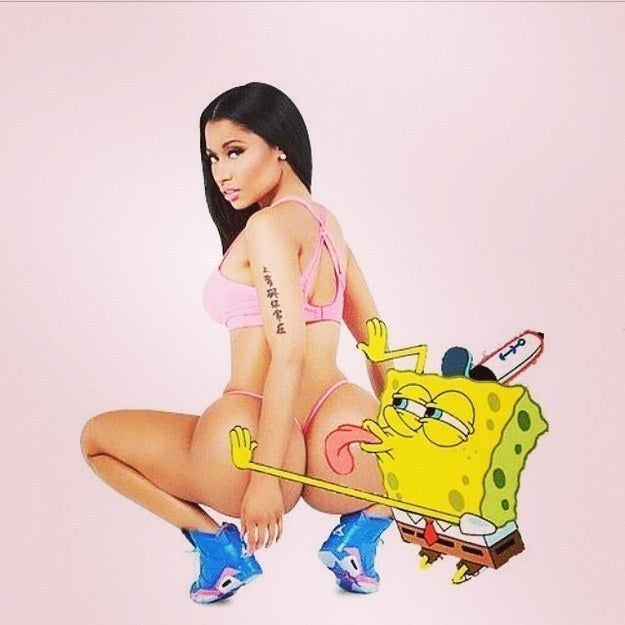 Just know that it was #flawless.
But you know who's apparently not familiar with these videos?
It's MTV.
"Anaconda" was nominated for Best Female Video.
But NOT Video of the Year.
AND NICKI WAS NOT HAVING IT.
She reminded them of her impact.
Then. She. Went. In.
But is she mad? Nah, she's too busy working.
You're in good company anyway, ma!
So don't worry about the other girls who make videos in between shifts at Anthropologie.