1.
Gugu Mbatha-Raw, a classically trained actress from Oxford, stomped onto the scene in America when J.J. Abrams noticed her and cast her in the short-lived 2010 NBC series Undercovers. 3.
So she got to stun in flawless dresses at galas while doing "sexpionage." 7.
Her breakthrough film role was in Belle (2013), a game-changing romance about a mix-raced woman in the Jane Austen era. 8.
She picked the role of Belle because she cares about the representations of women and race in film. 9.
She had you saying, "Elizabeth Bennett who, tho?" 10.
Gugu's latest movie is Gina Prince-Bythewood's Beyond the Lights, where she beautifully plays Noni Jean, a damaged pop star looking for redemption. 12.
She gives you "she's so lucky, she's a star but she cry cry cries in her lonely heart" better than Britney Spears.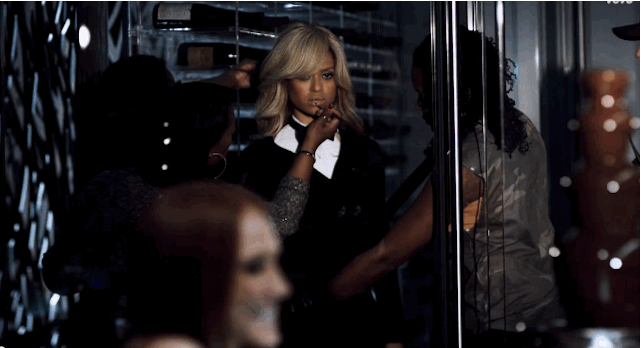 14.
She slithers about a banquet table like she's Voldermort's fucking Horcrux. 15.
She frolics about the beach and watches every Nicholas Sparks movie drown from how much she is slaying the romance movie game. 16.
And last not but least, she put the final nail in the print industry's coffin with this mind-blowing, never-to-be-topped cover of Elle.