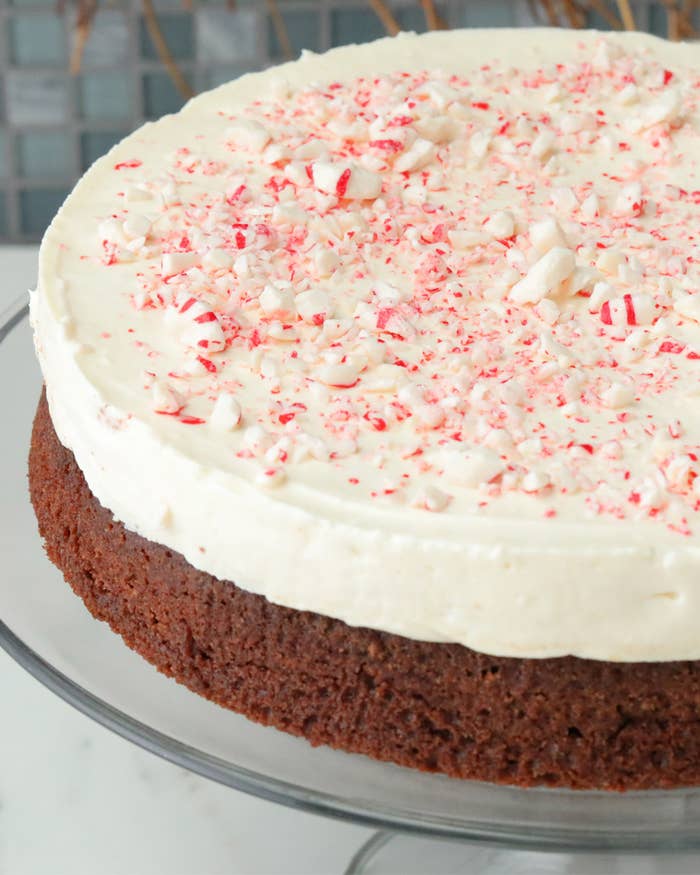 Ingredients
2 cups brownie mix
2 eggs
1⁄2 cup vegetable oil
3 tablespoons water
2 (8-ounce) packages cream cheese, softened
1 cup heavy cream
1⁄2 cup Peppermint Mocha International Delight® Coffee Creamer
2 teaspoons vanilla extract
1⁄3 cup sugar
1⁄2 teaspoon salt
1⁄3 cup crushed peppermint candies
Preparation
1. Preheat oven to 350ºF.
2. Prepare brownie mix according to package instructions. Spray a 9-inch springform pan with nonstick cooking spray. Pour brownie batter into pan and bake for 25–30 minutes or until a toothpick inserted comes out clean. Remove from oven and let cool.
3. While brownie is cooling, prepare filling. ​In a large bowl, beat the cream cheese with a hand mixer for a minute. Add in ​Peppermint Mocha International Delight® Coffee Creamer and heavy cream, then beat until smooth. Add in vanilla extract, sugar, and salt. Mix until well combined.
4. Pour filling over brownie base and smooth with a spatula. Freeze cheesecake overnight.
5. Remove from freezer and sprinkle crushed peppermint candies over the top of cheesecake. Let cheesecake rest for 20–30 minutes before slicing and serving.