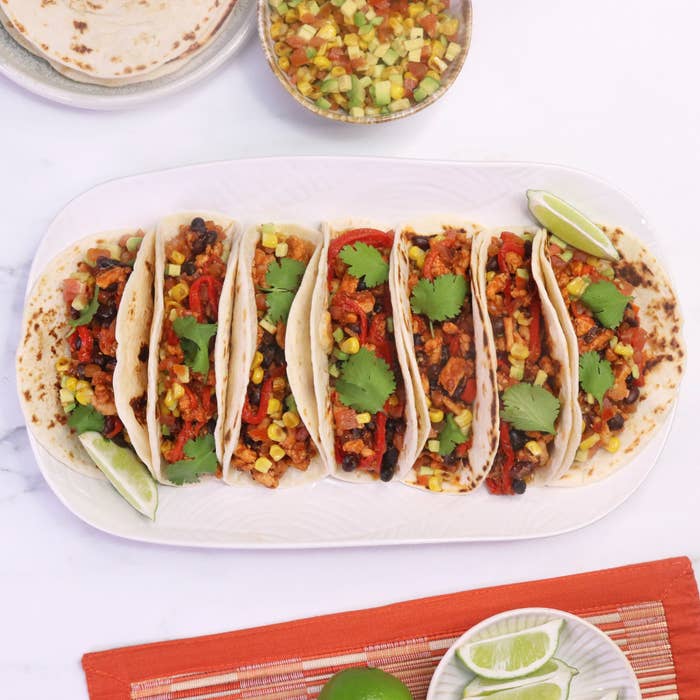 Ingredients
400g Ingham's Turkey Breast Mince

1 tbsp olive oil
1 red onion, finely diced
1 capsicum, thinly sliced
400g black beans, tinned
¼ cup chipotle in adobo sauce
1 cup vegetable stock
1 garlic clove, minced
1 tsp paprika
2 tbsp Worcestershire sauce
2 tbsp tomato paste
10 soft flour tortillas
1 cup corn kernels, charred
1 cup cherry tomatoes, finely diced
1 avocado, sliced into small chunks
Salt to taste
Pepper to taste
To garnish
½ cup coriander leaves
1 lime, cut into wedges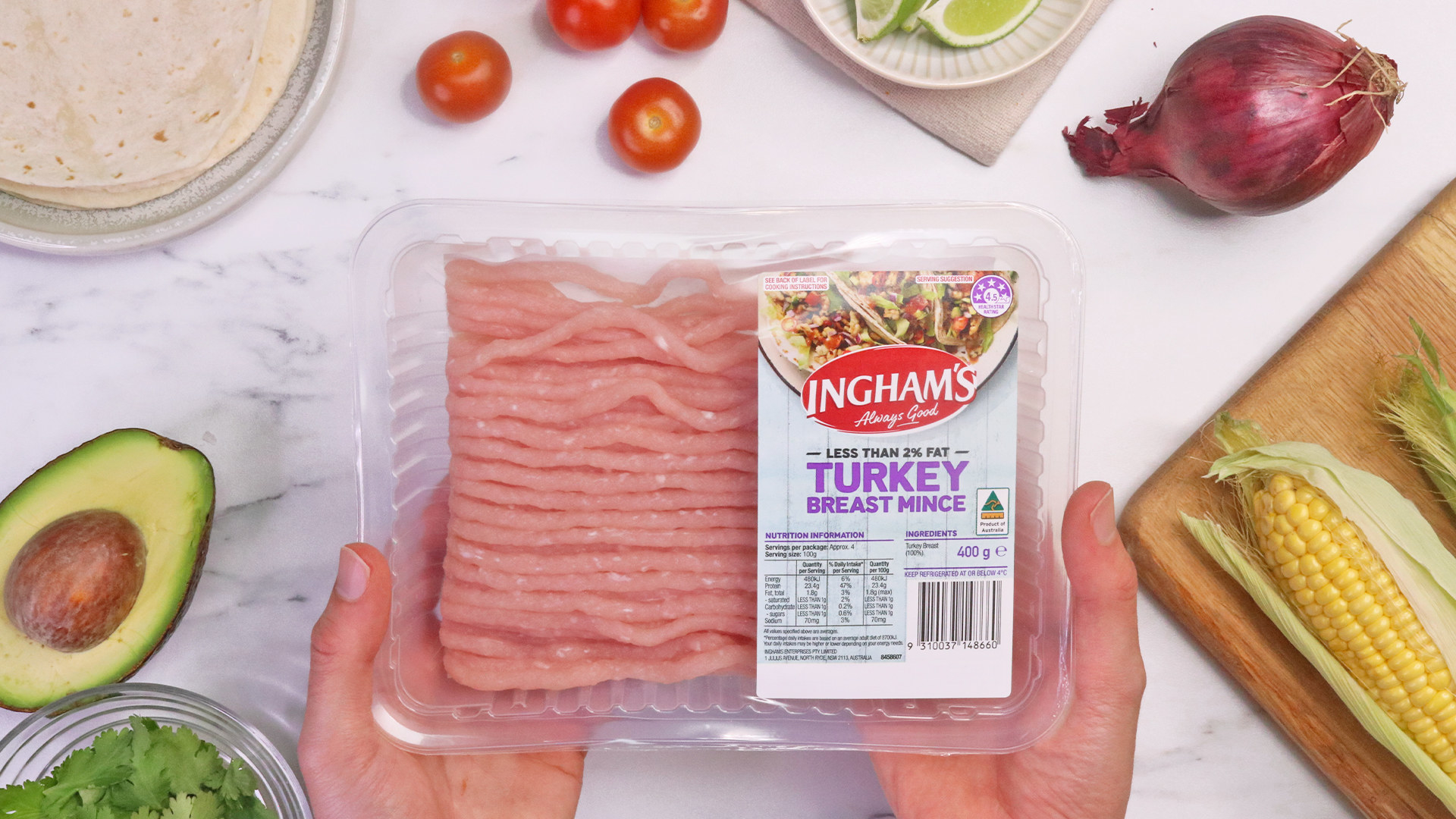 Method
STEP 1: Add olive oil to a large pan over high heat, then add red onion, capsicum, Ingham's Turkey Breast Mince, salt and pepper. Cook for 5 minutes until the turkey has browned.
STEP 2: To the pan, add the black beans, chipotle in adobo sauce, vegetable stock, garlic clove, paprika, Worcestershire sauce and tomato paste, then stir well to combine.
STEP 3: Adjust the heat to medium and cook for 10 minutes, allowing the sauce to reduce, then remove from heat.
STEP 4: In a small bowl, add the corn kernels, cherry tomatoes and avocado, then stir to combine.
STEP 5: In a pan on low heat, toast the soft flour tortillas for 2 minutes each side until brown circles appear.
STEP 6: To serve the tacos lay a soft flour tortilla down, then fill with spiced turkey mince and top with corn, avocado and tomato mixture and garnish with coriander leaves.
STEP 7: Repeat step 4 until all the ingredients have been used and serve on a large plate with lime wedges.
STEP 8: Enjoy!
Makes 10
Cook time: 15 mins