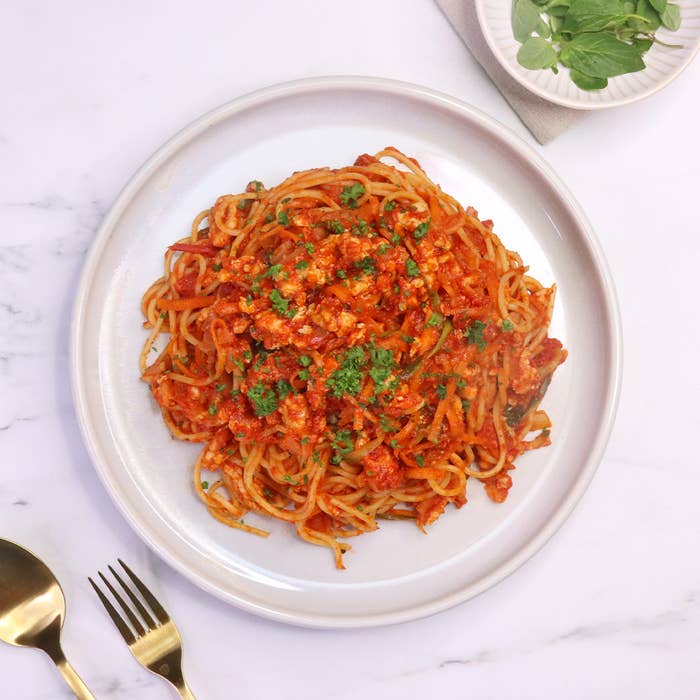 Ingredients
400g Ingham's Turkey Breast Mince
1 tbsp olive oil
1 onion, finely diced
2 garlic cloves, minced
¼ cup oregano leaves, fresh
1 carrot, thinly sliced
1 zucchini, thinly sliced
400g diced tomatoes, tinned
400g passata
2 tbsp tomato paste
½ cup vegetable stock
4 bay leaves, dried
400g Spaghetti, cooked
Salt to taste
Pepper to taste
To garnish
2 tbsp parsley, finely chopped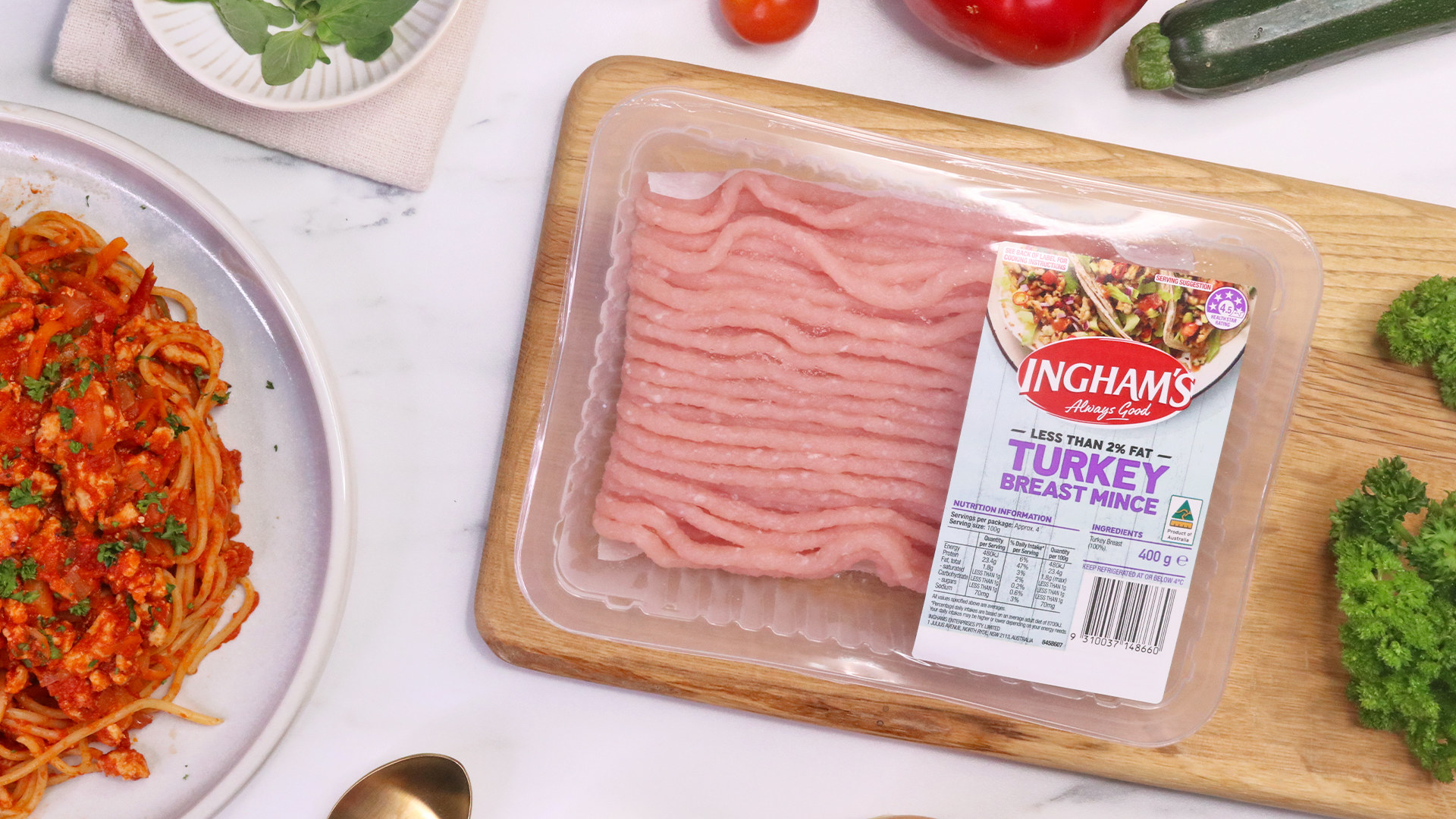 Method
STEP 1: Add olive oil to a large skillet over medium-high heat, then add the onion, garlic, oregano leaves and Ingham's Turkey Breast Mince. Season with salt and pepper to your liking, then cook for 5 minutes until the turkey mince has browned.
STEP 2: Add the carrot, zucchini, diced tomatoes, passata, tomato paste, vegetable stock and bay leaves to the skillet, then stir to combine.
STEP 3: Reduce the heat to simmer and cook for 25 minutes, stirring occasionally, allowing the bolognese sauce to thicken and reduce.
STEP 4: Once the bolognese sauce is thick, add the cooked spaghetti to the skillet and stir to coat the pasta evenly.
STEP 5: Serve the spaghetti in bowls with parsley to garnish.
STEP 6: Enjoy
Serves 4
Cook time: 30 mins