On technical job-search skills:
"I wish the last semester of senior year of college was just one class where you had to write and critique cover letters, make personal website portfolios, and do mock interviews with professionals. I needed all the help I could get with those skills starting out!"
—Ashley B.
On the art of the résumé and cover letter:
"I wish people who do a lot of hiring had taught me a workshop on what they look for and how they react to certain things. For instance, not even reading the résumé/cover letter if it's way too much text and not enough white space. Or being completely turned off by a tiny typo!"
—Jo S.
On internship experience:
"Having attended a large city school, I wish I had gotten a heads-up that it's really the connections you make in your internships that help you land that first job!"
—Christine S.
On not being long-winded:
"I wish school had taught me how to be succinct in my written and verbal communication. Short, snappy cover letters and networking emails — and being able to talk about yourself and your career goals without having to go into your entire life story — are so essential to nailing an interview. I loved being an English major, but when I started job-hunting it took me a very long time to get out of 20-page paper and two-hour seminar discussion mode. A good idea to start honing those skills sooner rather than later."
—Tory H.
On experimenting:
"I wish I had learned that your twenties are just as useful for figuring out what you DON'T want to do as much as what you DO wanna do. So apply to different things, even if it's not what was in your original life/career plan. You never know where it will take you; it's all a big learning experience that will eventually lead you to where you want to go."
—Caitlin C.
On networking:
"I wish college had taught me how to 'network' without feeling like you're just using people. Ultimately it comes down to making genuine, unforced connections with people who just so happen to have similar professional interests to you."
—Tim U.
On persistance:
"I wish I had learned that being absolutely relentless in the job hunt is more valuable than grades. Interviewing or looking to interview is half the process. Call every day or every other to check on the status of your application!"
—Andy L.
On thinking beyond the "requirements":
"I wish I had been told to not assume that '3–5 years experience' automatically bars entry. Think about if you're actually a good match despite maybe not having enough years, and if you do apply and get an interview, use the interview as a chance to showcase how the skills you've gained from other jobs are applicable. This is especially true if you've ever worked any sort of service job. At the end of the day, they want to know that whoever they hire can work with other people!"
—Bethany D.
On using campus resources:
"I wish I had known to actually use the career center on campus, even if it seemed silly. There is no career center in real life!"
—Rosa E.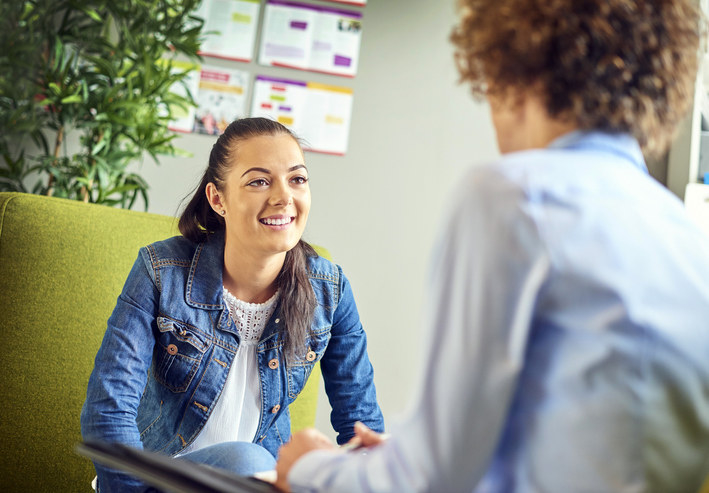 Additional images provided by Getty Images
No, there's no campus career center in real life — but Indeed's Career Guide is pretty close! Learn about résumés, cover letters, interviewing, salaries, and much more to help you embark on the path that suits you best.