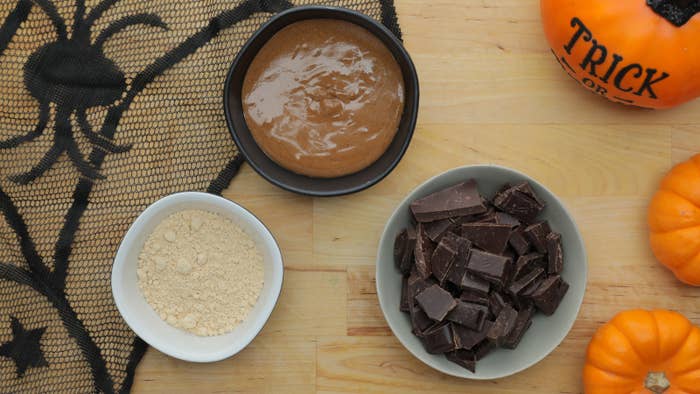 INGREDIENTS
SERVINGS: Makes 12 Mini Cups
8 ounces high-quality dark chocolate
4 ounces creamy almond butter
¼ cup almond or peanut butter powder
PREPARATION
1. Combine almond butter and almond powder together in a small bowl.
2. Transfer filling to a piping bag. Pipe filling into 1-inch disks on a parchment lined baking sheet. Transfer to the freezer until ready to use.
3. Melt dark chocolate in microwave in 30-second intervals, stirring in between, until melted. Pour about ½ tablespoon in each cup covering the bottom of the liner.
4. Place almond-butter disks on top of the bottom layer of chocolate. Cover with remaining chocolate.
5. Chill until ready to serve.