This post has not been vetted or endorsed by BuzzFeed's editorial staff. BuzzFeed Community is a place where anyone can create a post or quiz.
Try making your own!
Fashion Deja Vu--Marilyn Monroe Edition
Nowadays, two big stars wearing the same outfit is a major fashion faux pas, but back in Hollywood's heyday it was common practice to recycle clothes so the studios could save a few bucks. While many of Marilyn's dresses and costumes are considered to be style icons, she often wasn't the first (or the last!) to wear them. By Marijane Gray for Immortal Marilyn
Marilyn's Sister, Berniece Baker Miracle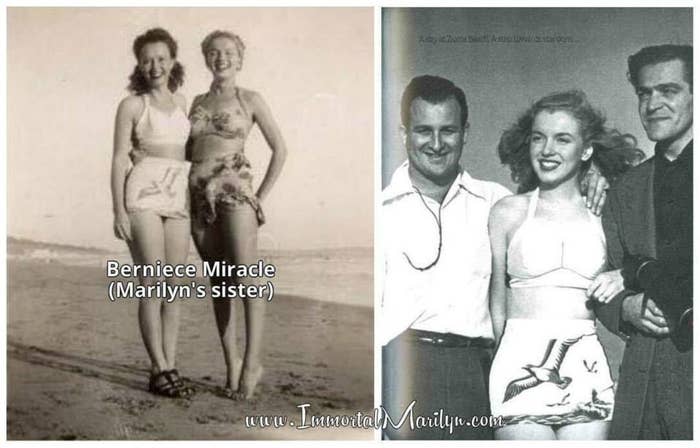 Ann Miller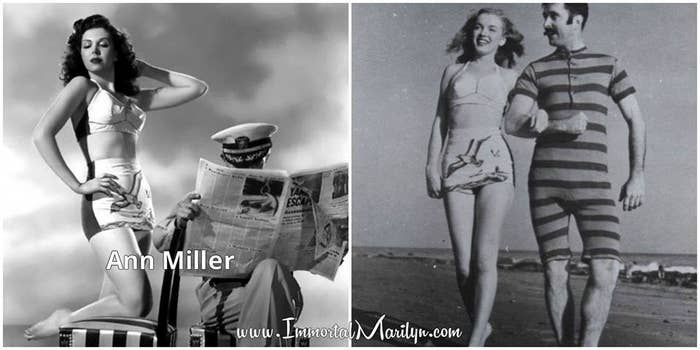 Daun Kennedy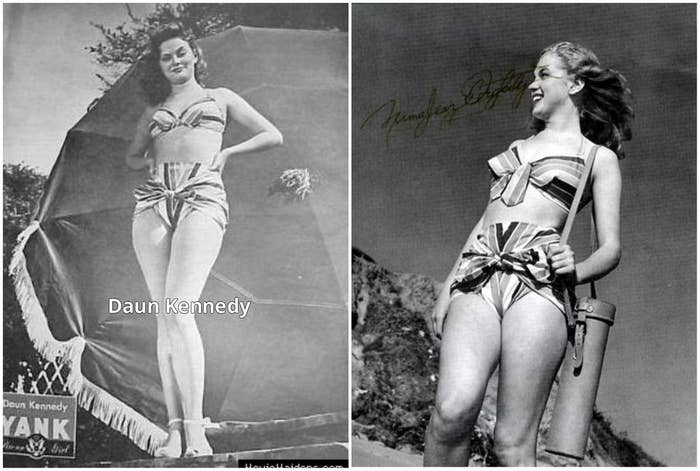 Shelley Winters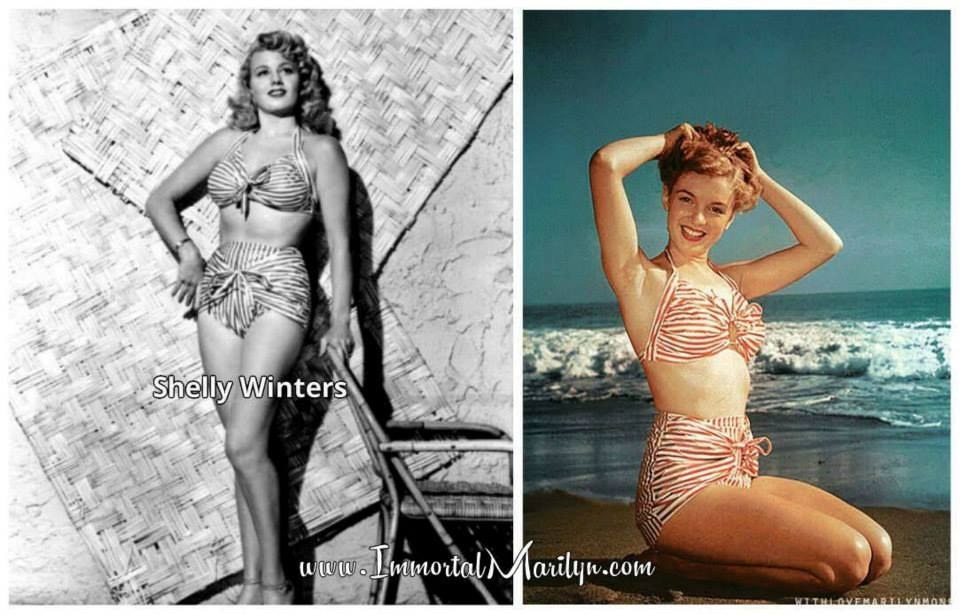 Grace Kelly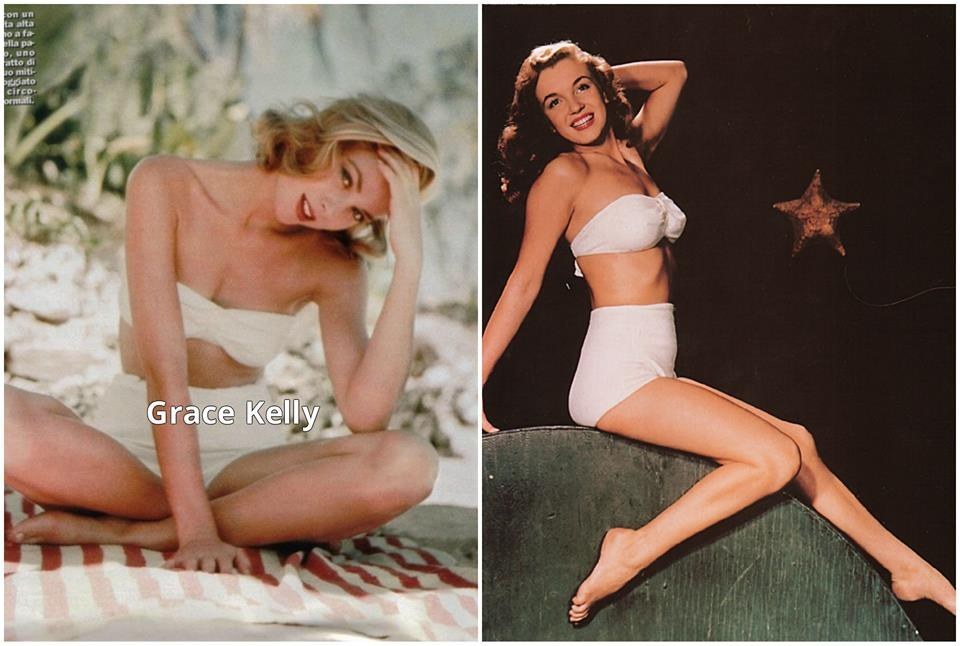 Ann Miller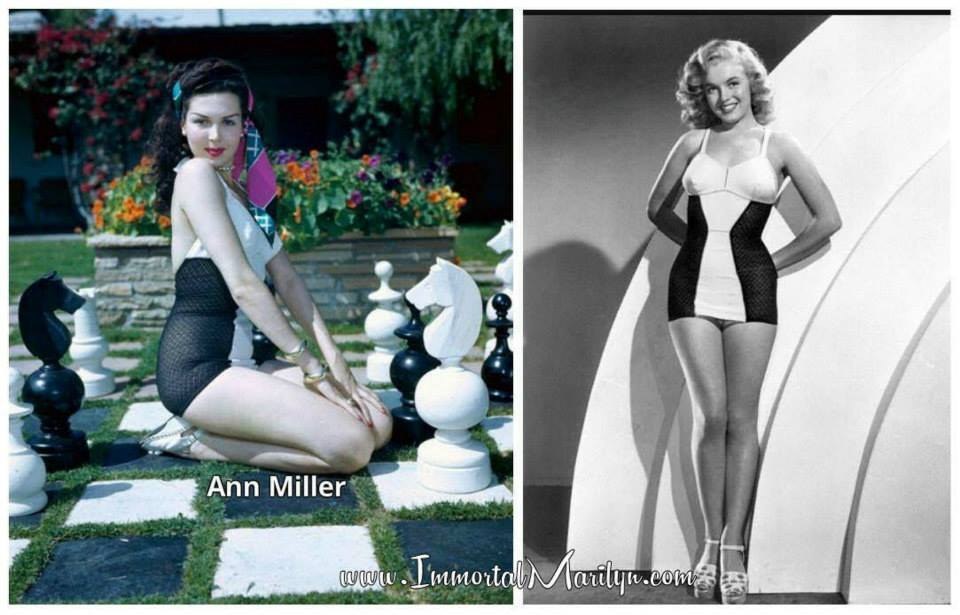 Hazel Brooks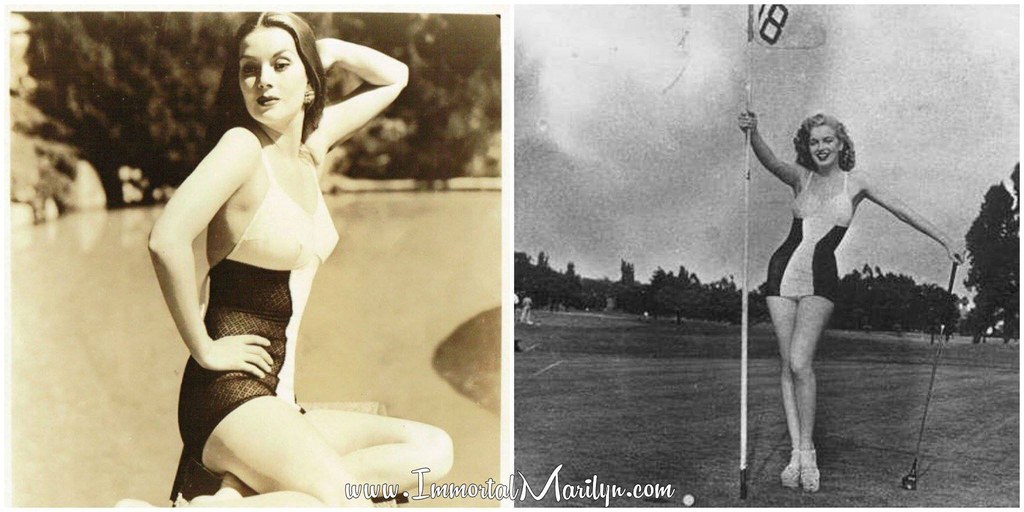 Ann Sheridan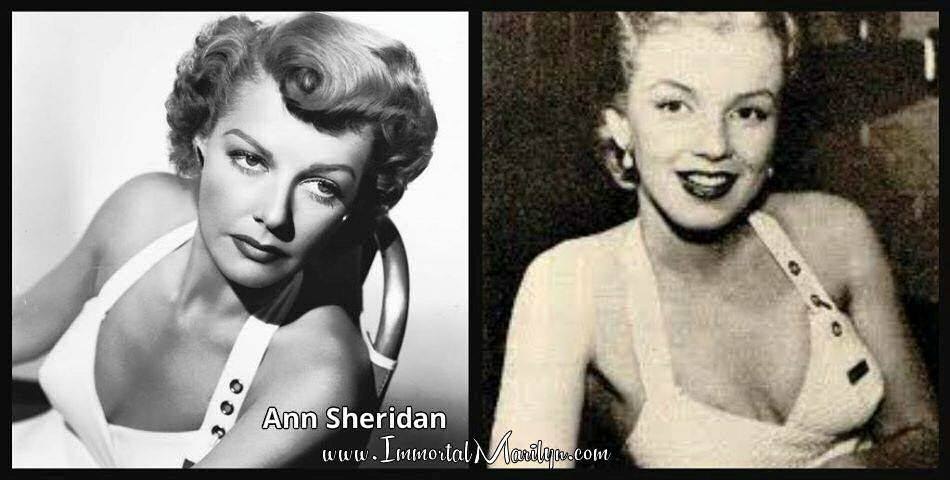 Marie McDonald
Unknown Chorus Girl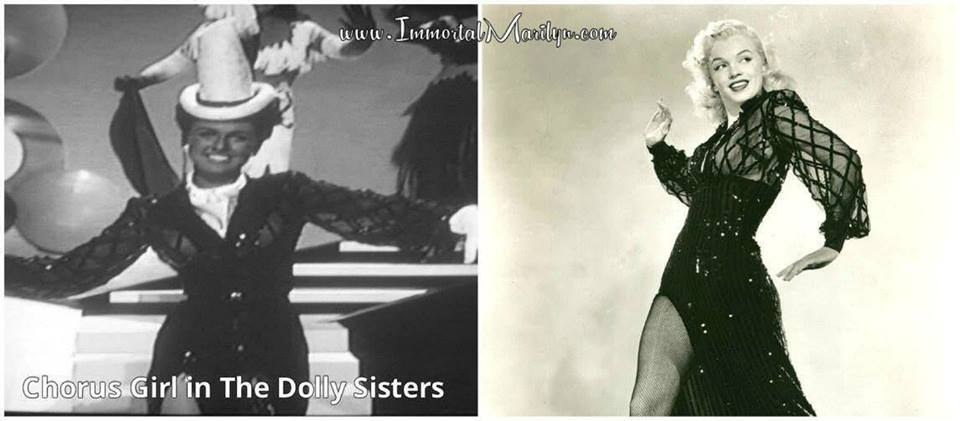 Valentina Cortese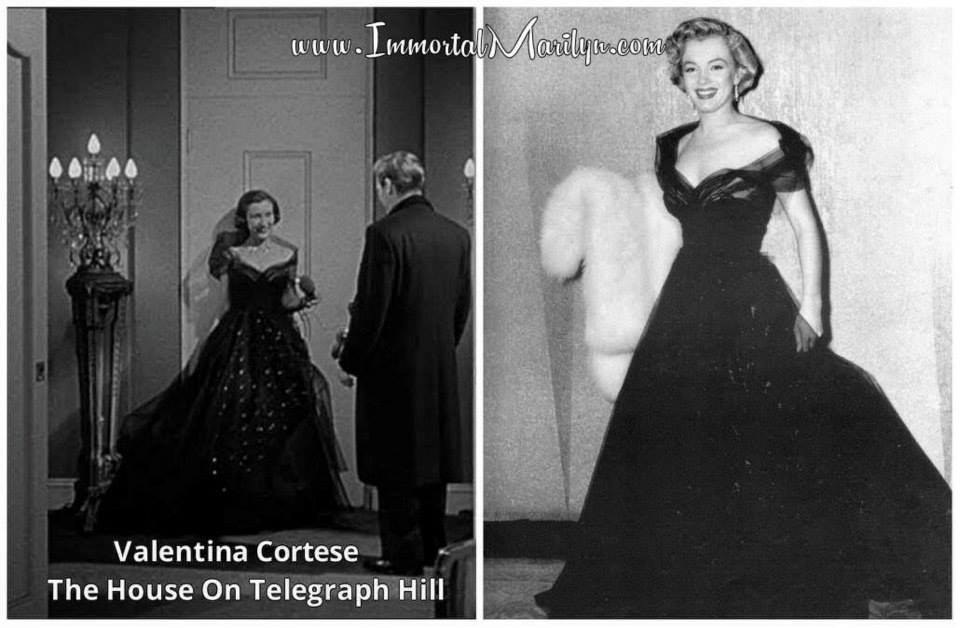 Ava Gardner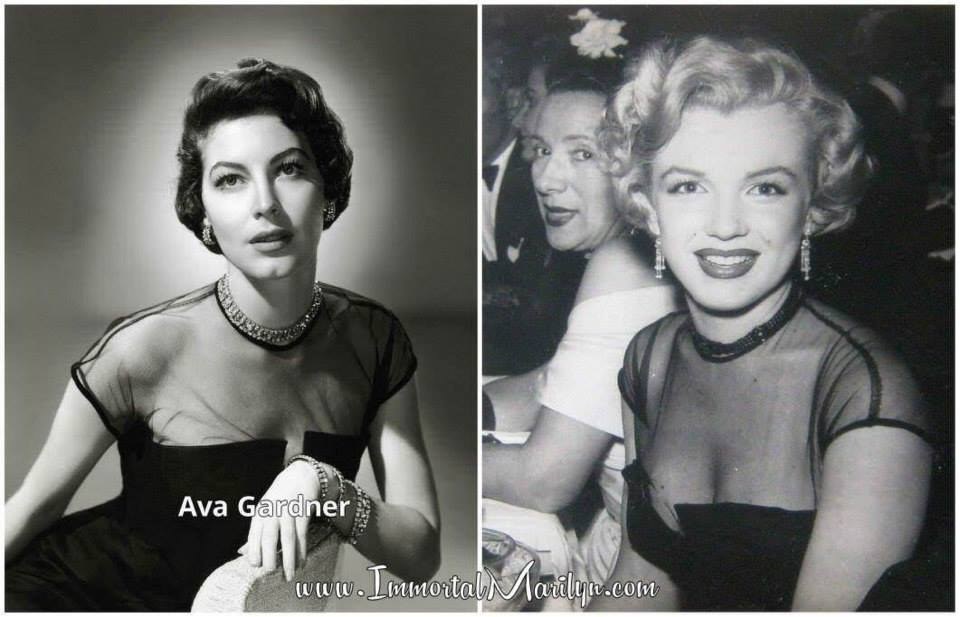 Jean Peters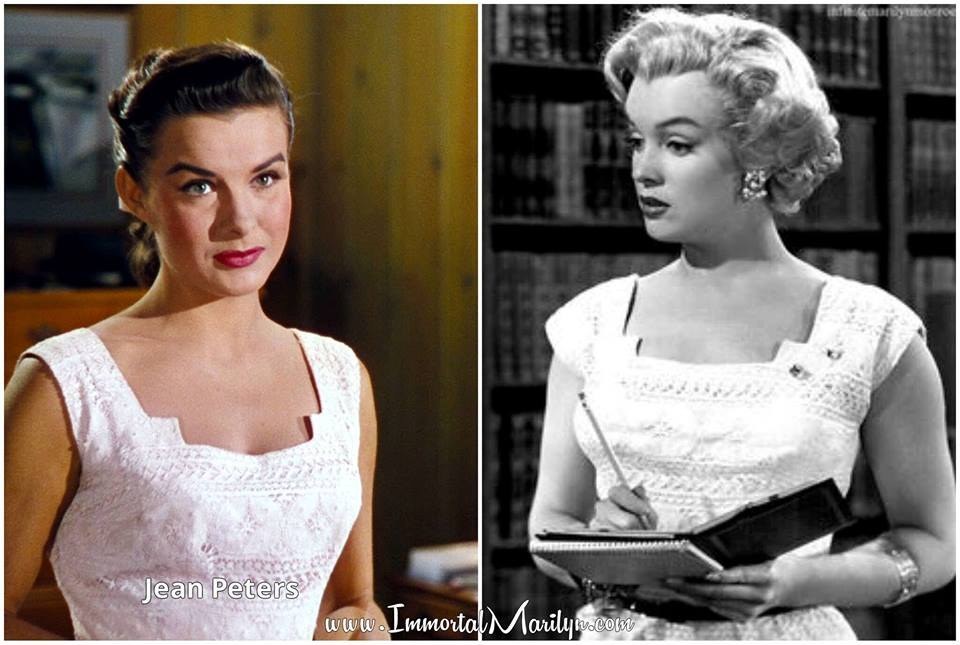 Jane Russell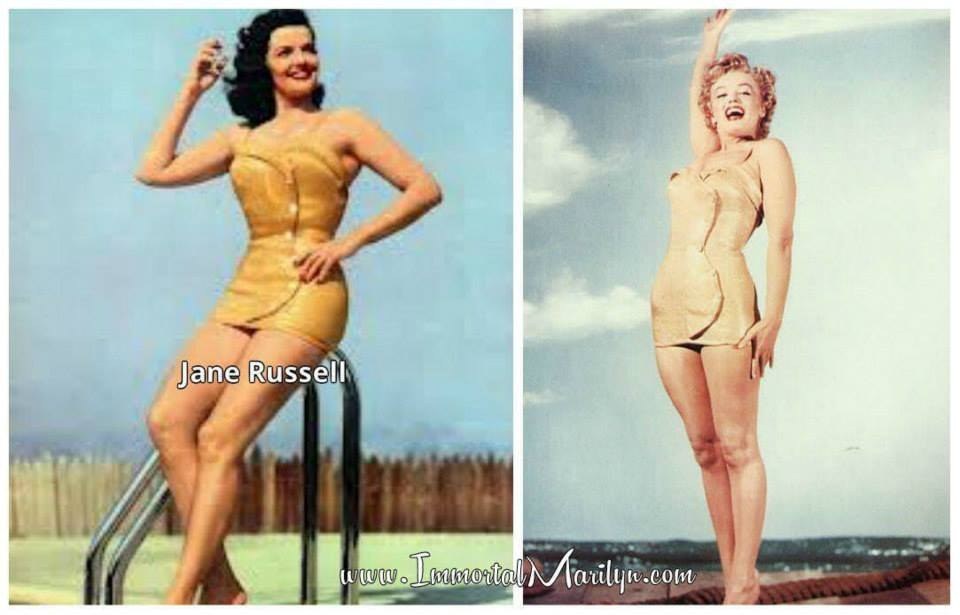 Gene Tierney
Gene Tierney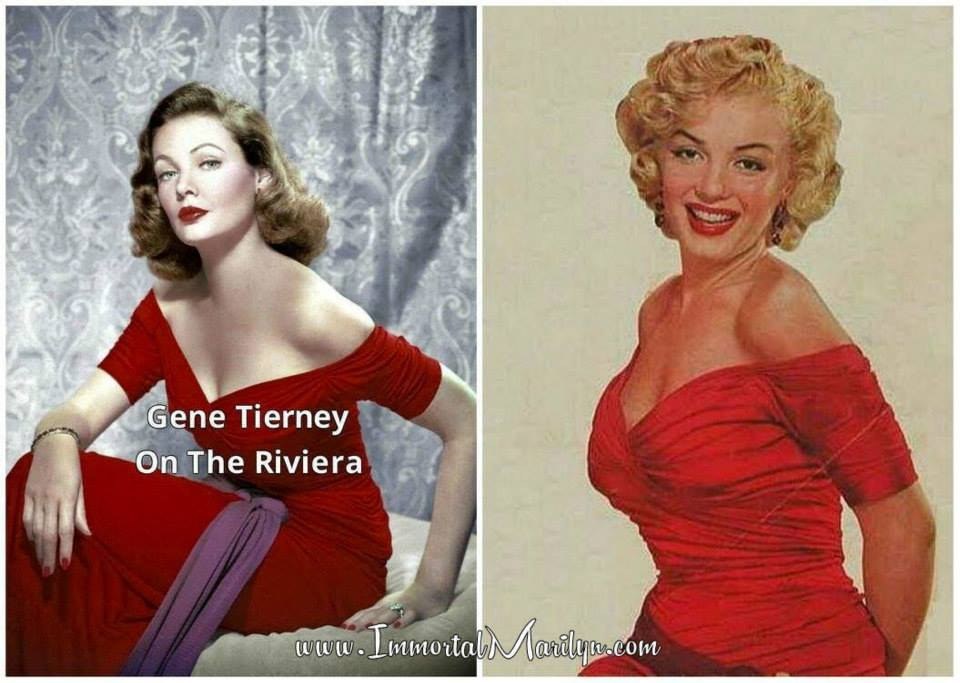 Julie Newmar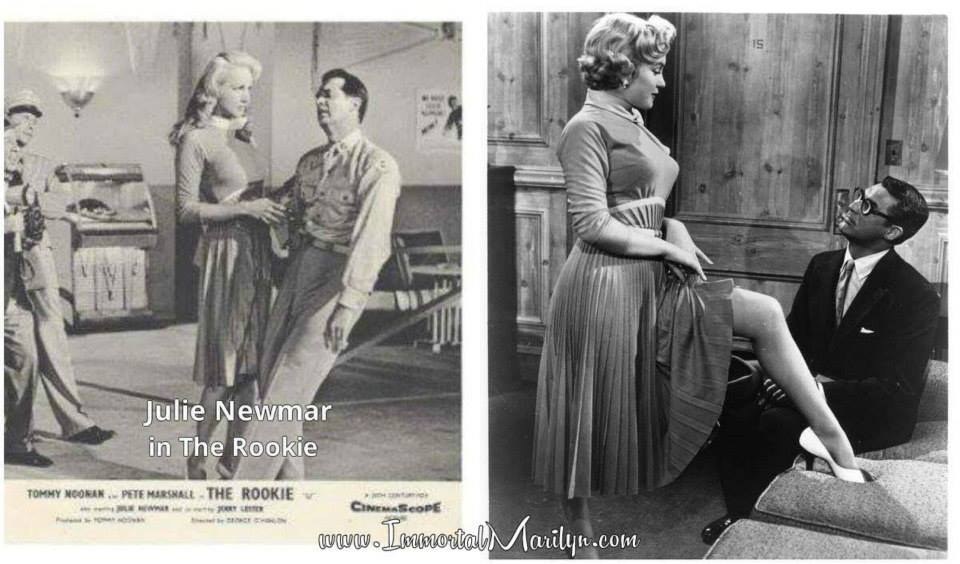 Hildegard Knef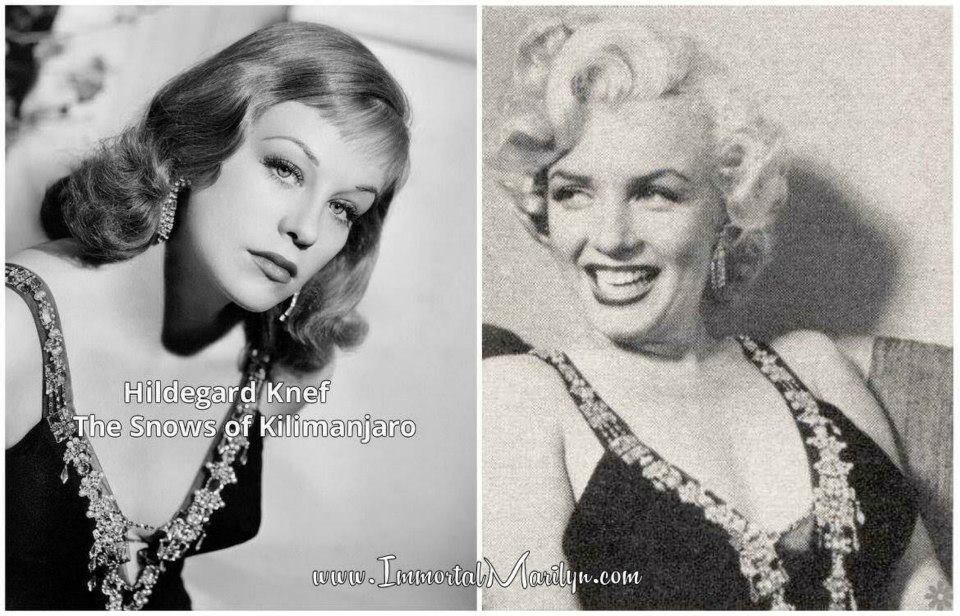 Hildegard Knef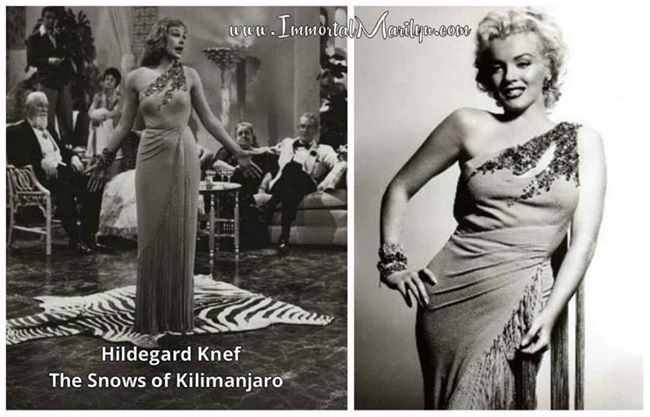 Rhonda Fleming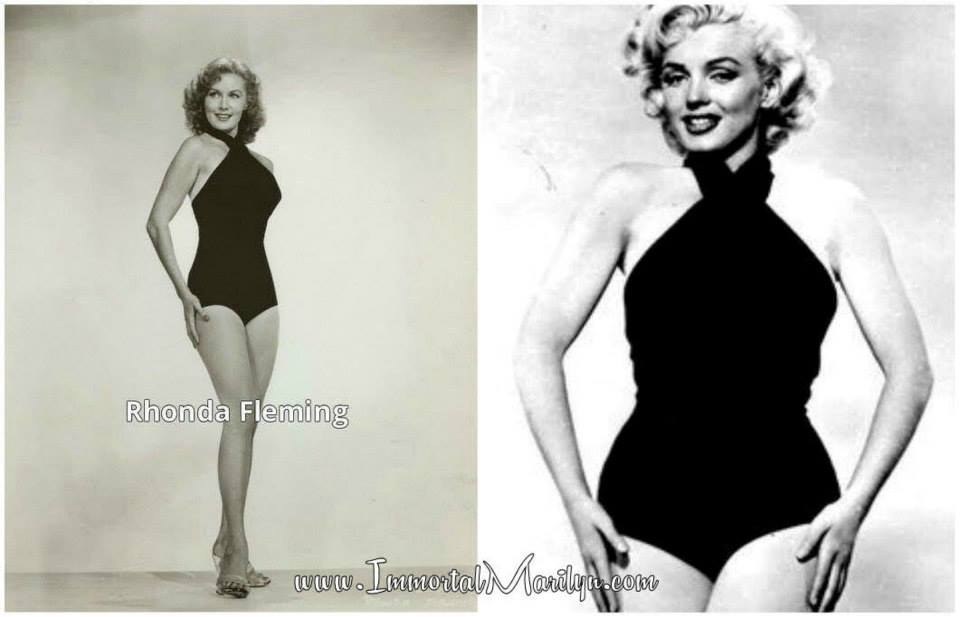 Nina Vale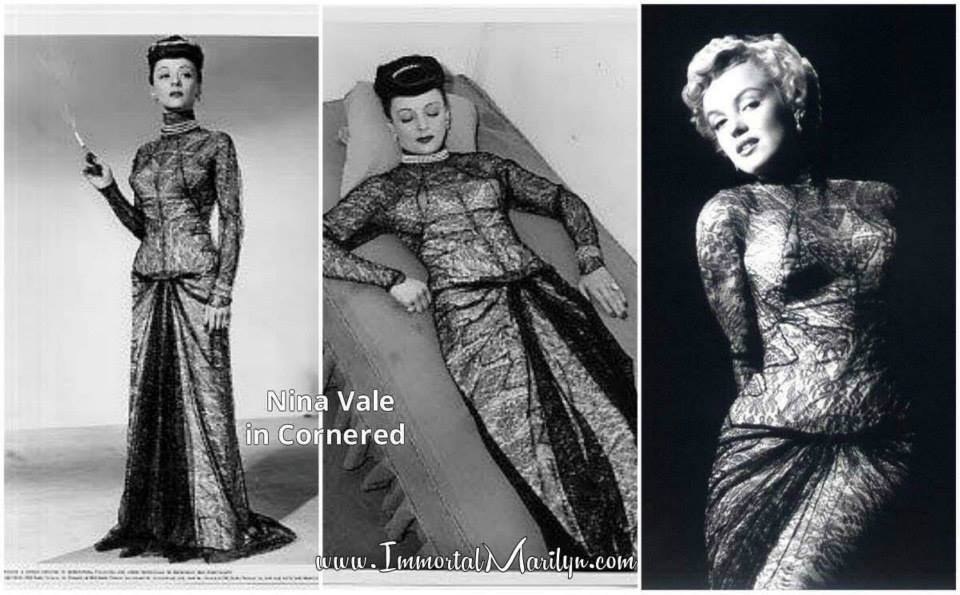 Sheree North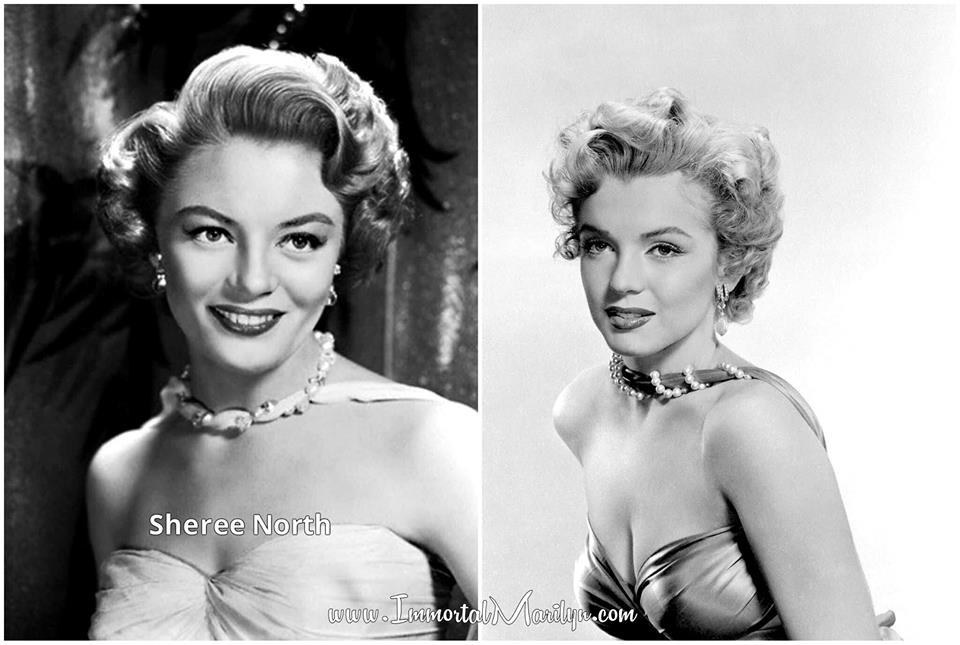 Barbara Nichols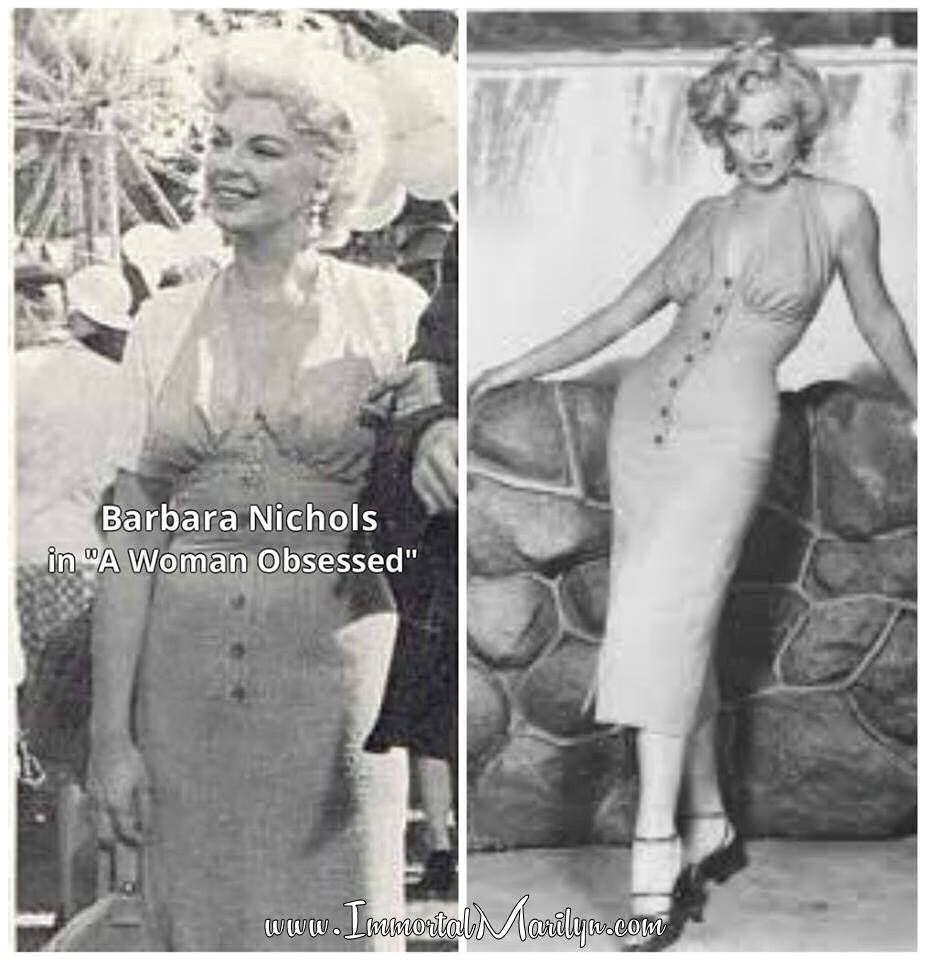 Mitzi Gaynor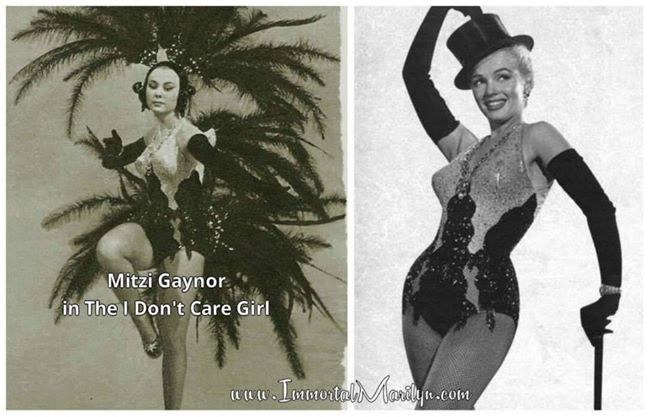 Mamie van Doren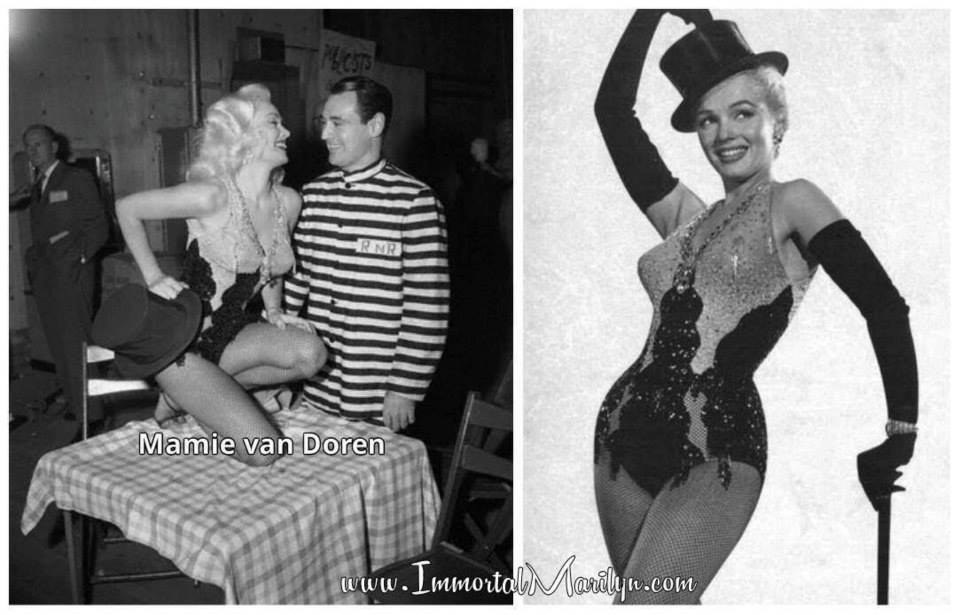 Sheree North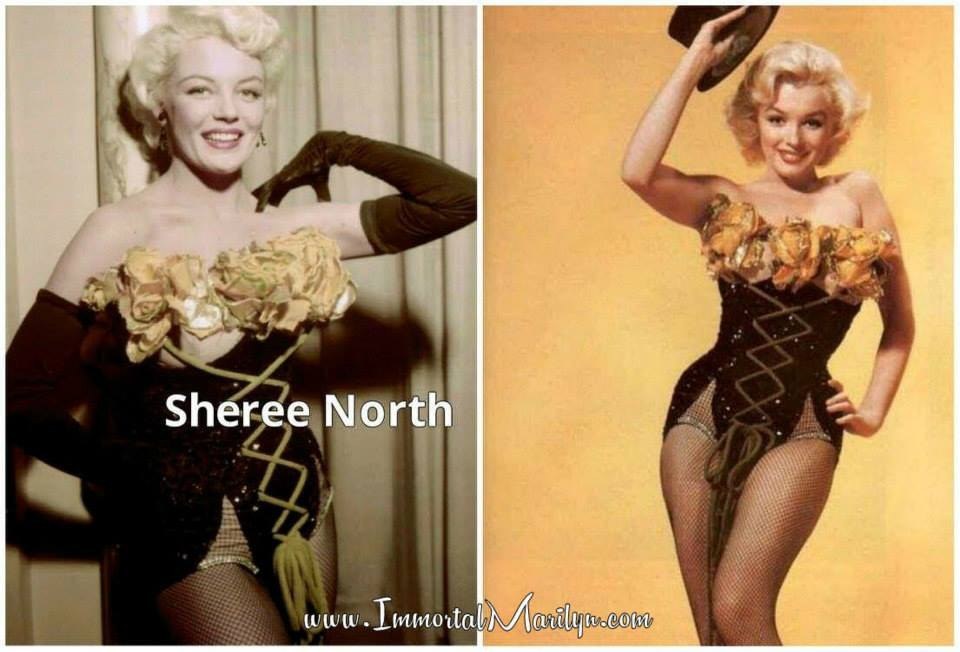 Sheree North- Double Take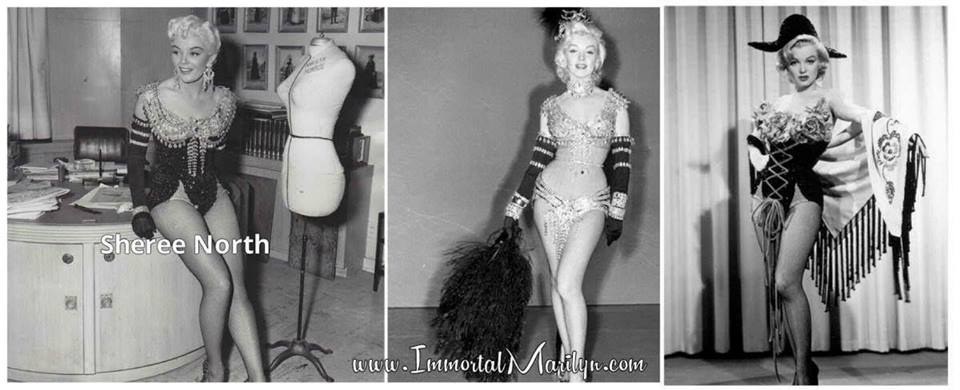 Mitzi Gaynor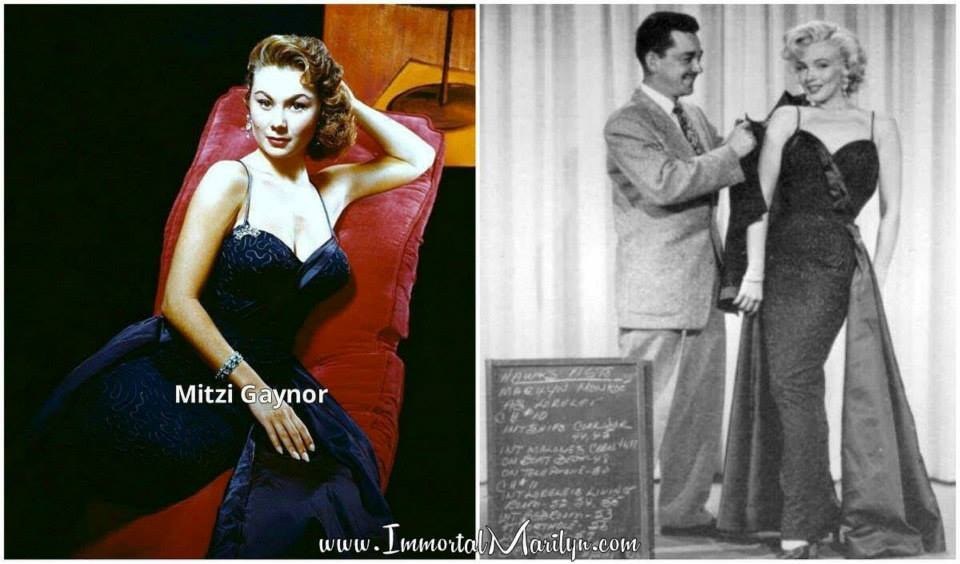 Gypsy Rose Lee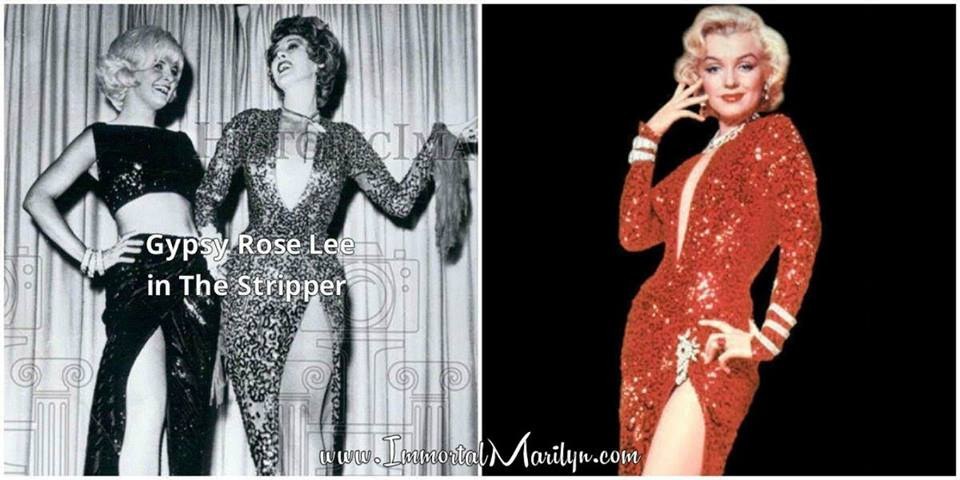 Sheree North
Abby Lincoln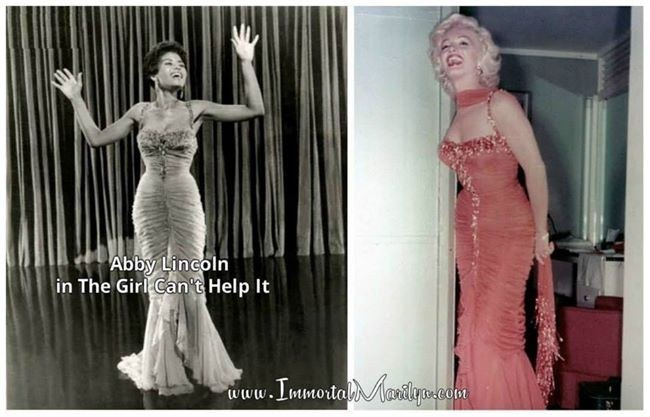 Ginger Rogers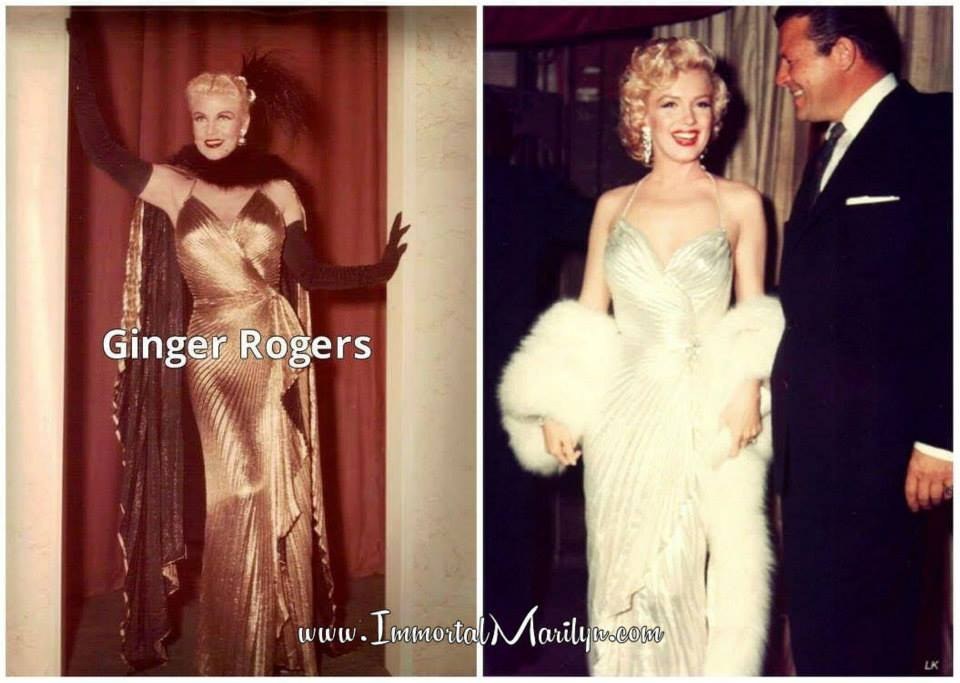 Jayne Mansfield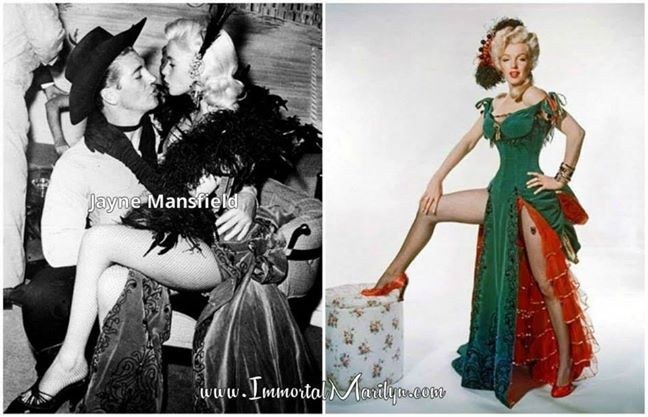 Corinne Calvet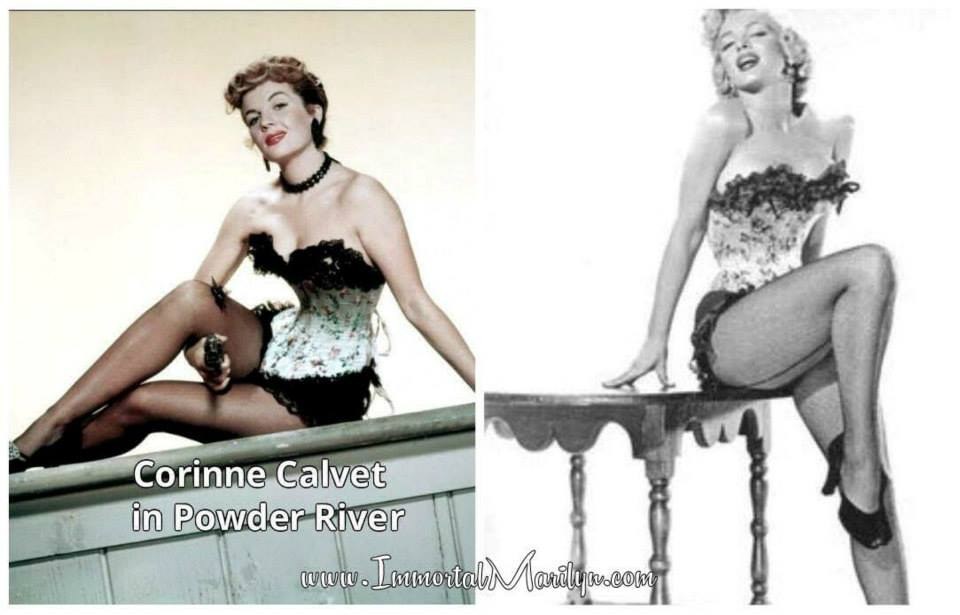 Jayne Mansfield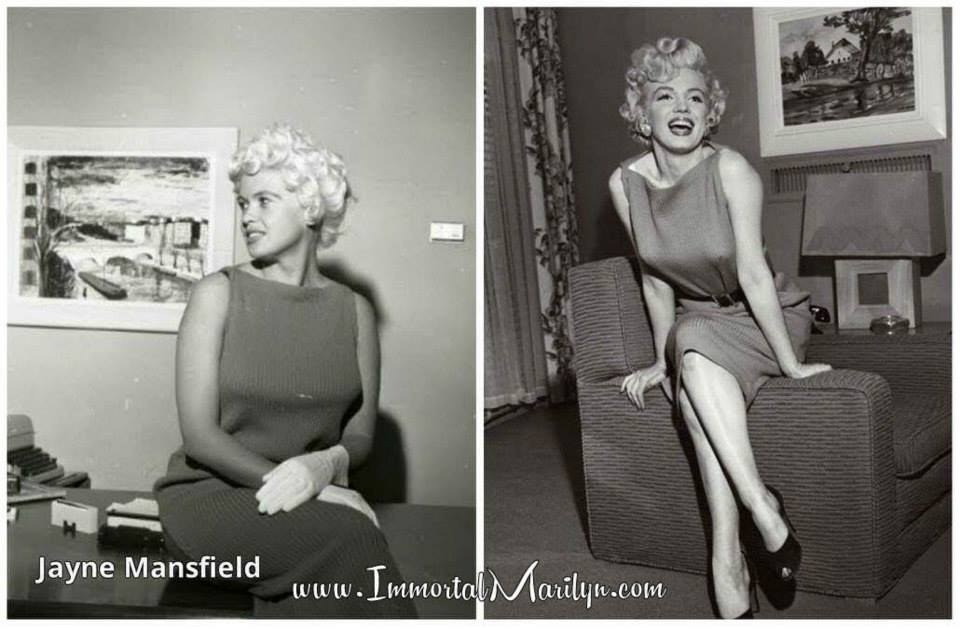 Barbara Nichols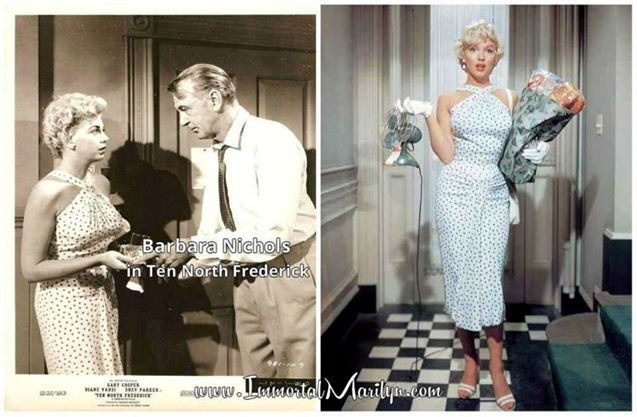 Hazel Brooks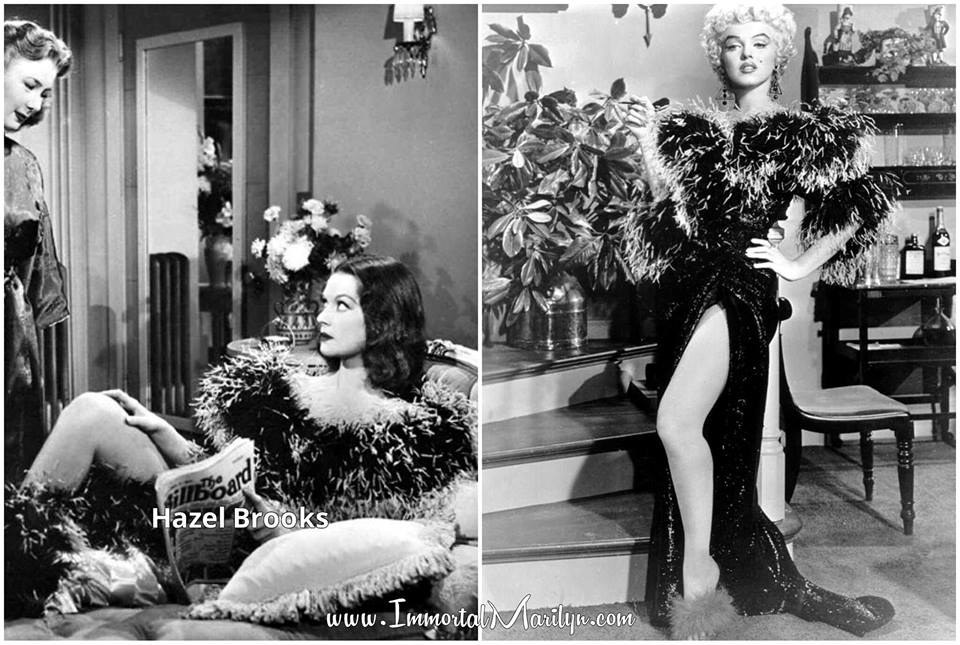 Roxanne Arlen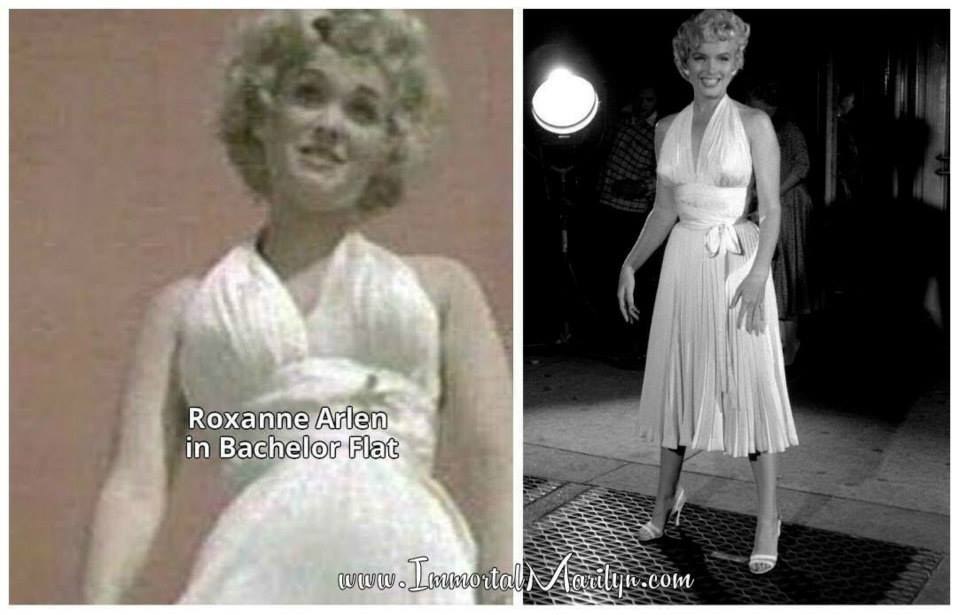 Jayne Mansfield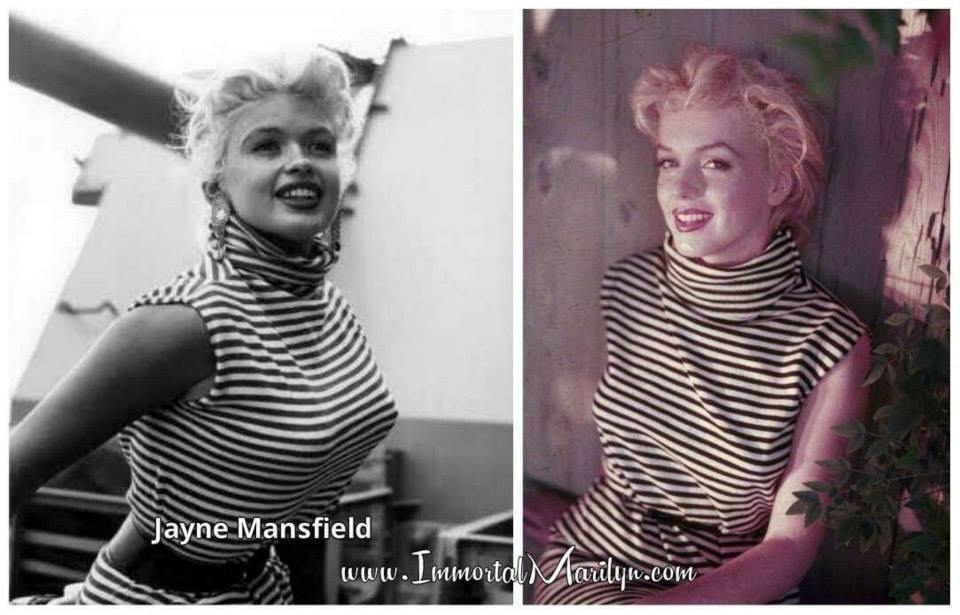 Jane Kean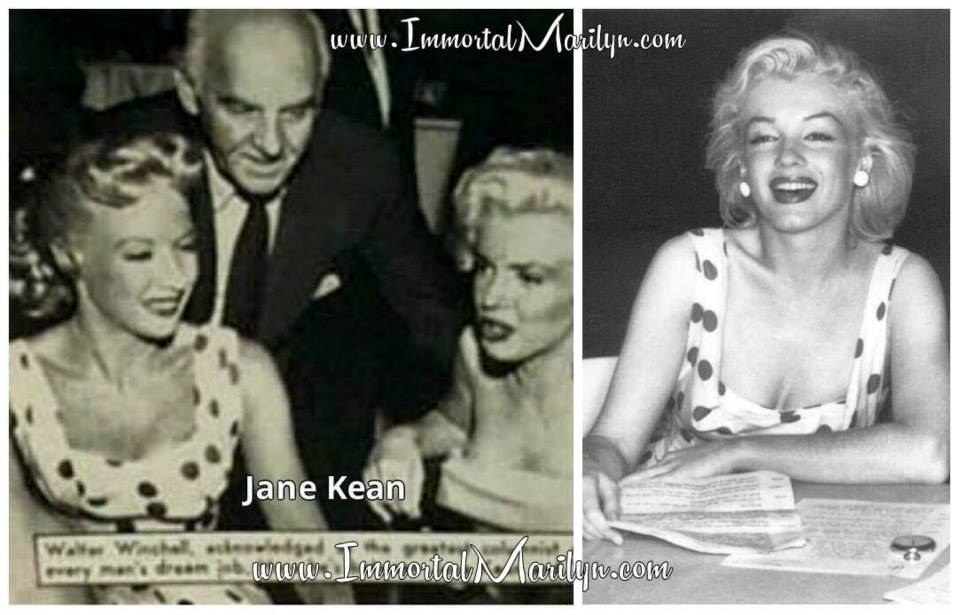 Mitzi Gaynor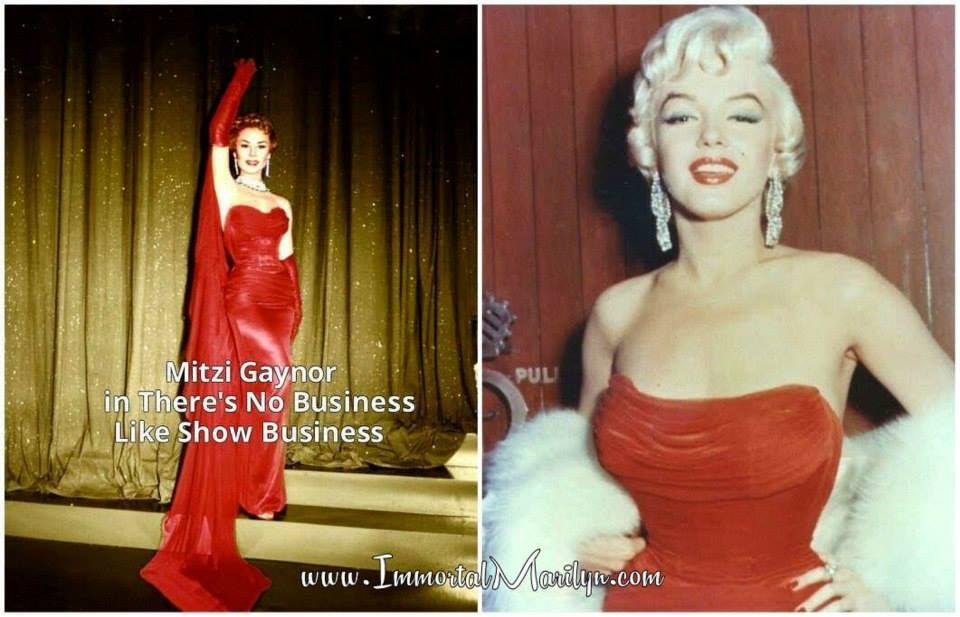 Betty Grable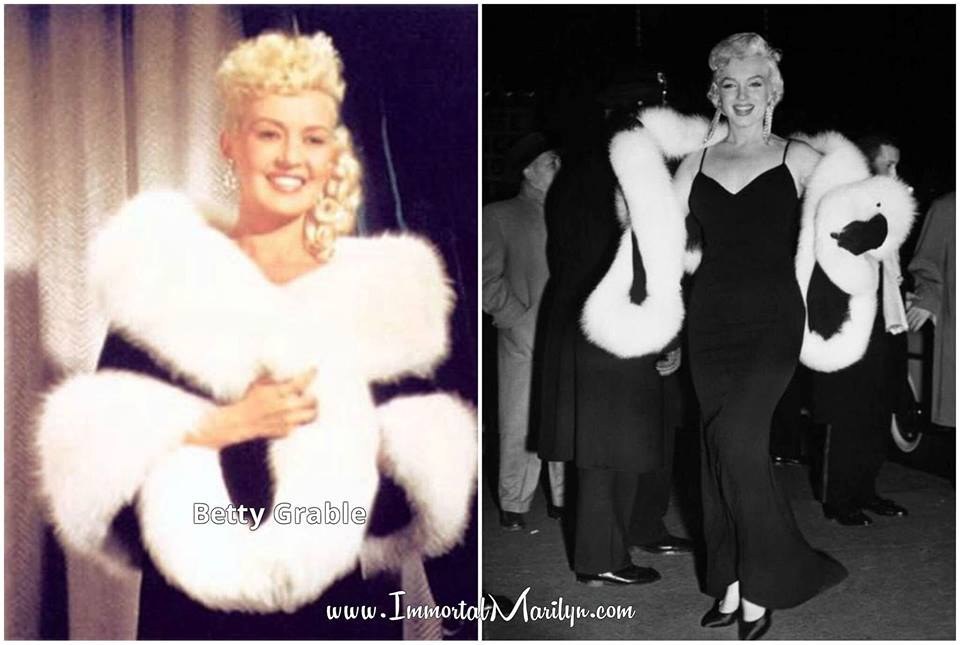 Leslie Caron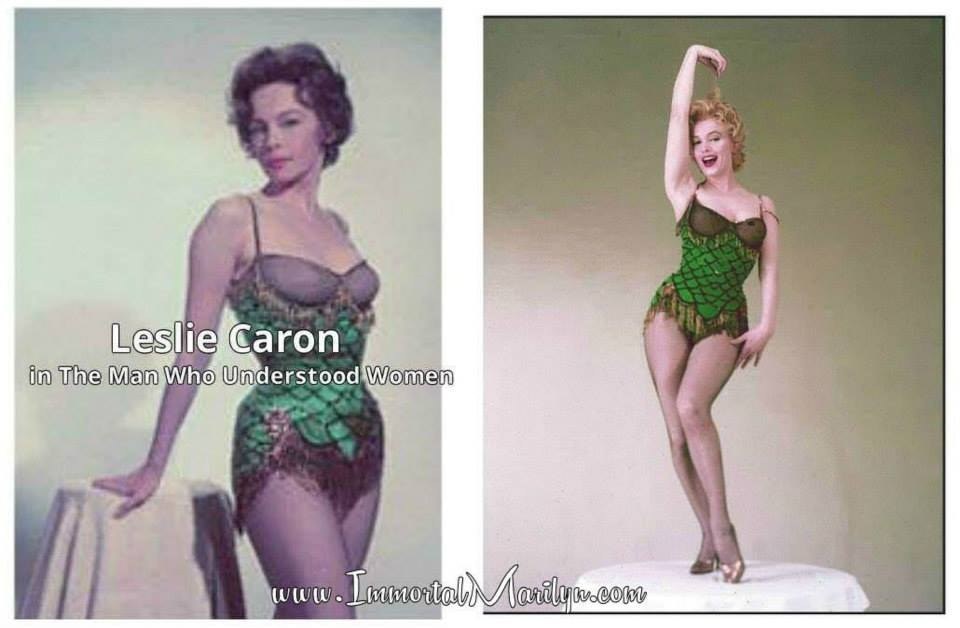 Susan Hayward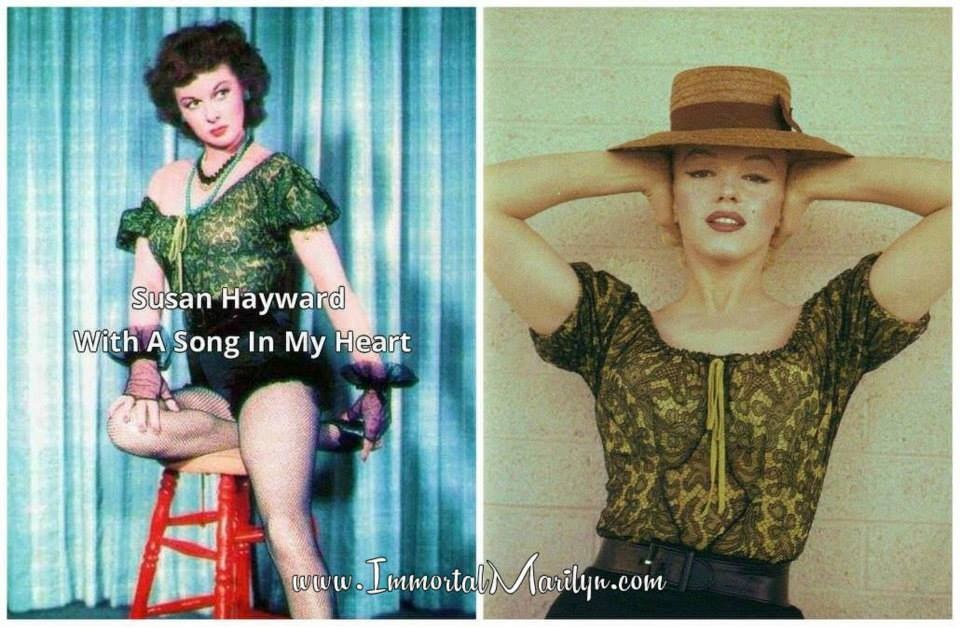 May Britt
Madonna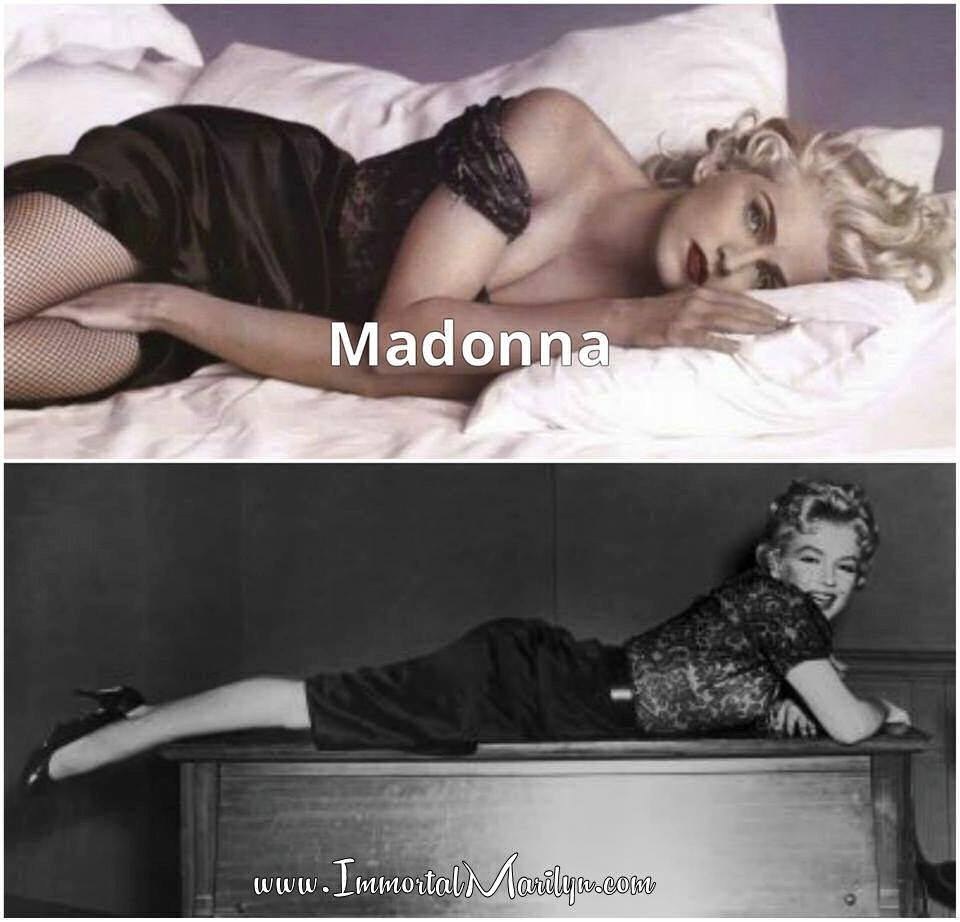 Ladies' Home Journal Model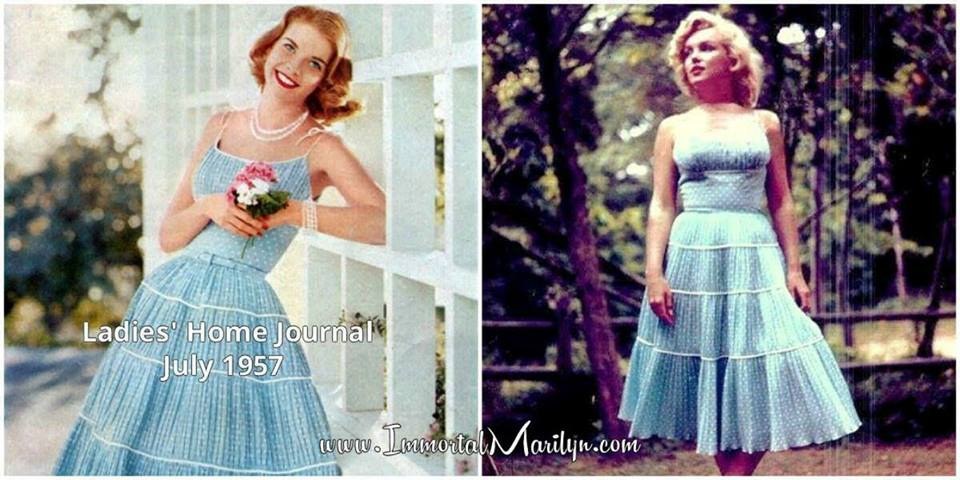 Mamie van Doren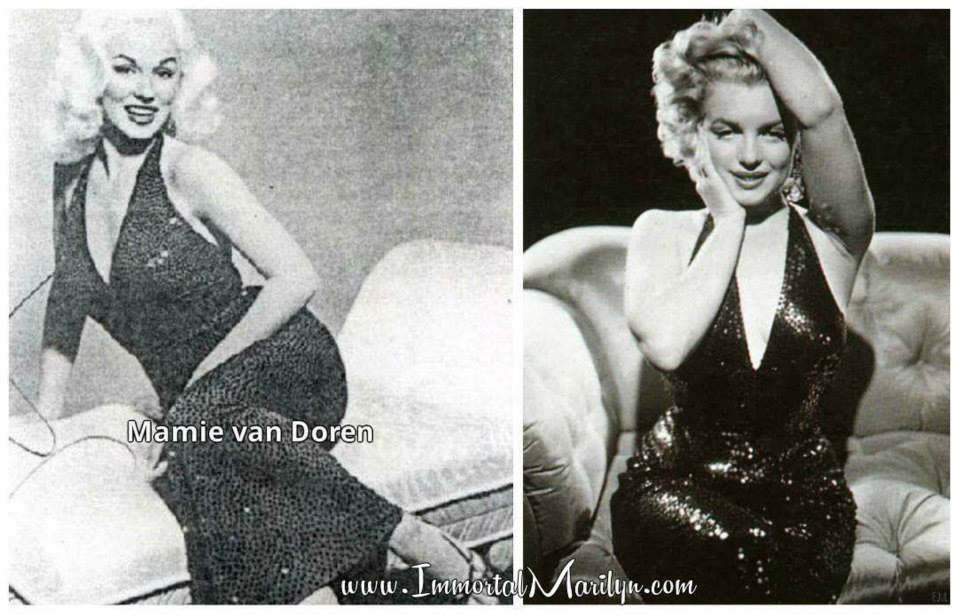 Barbara Nichols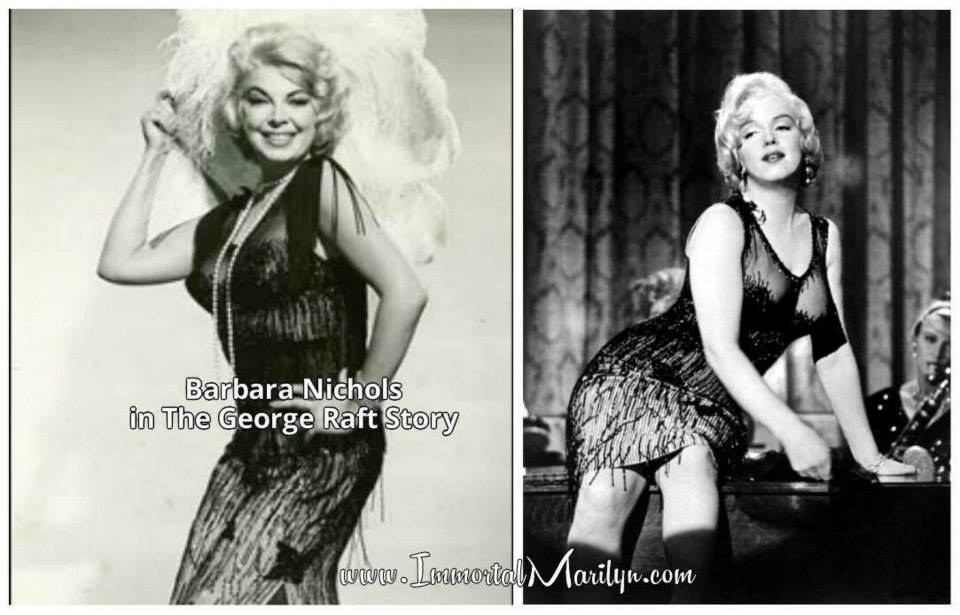 Doris Day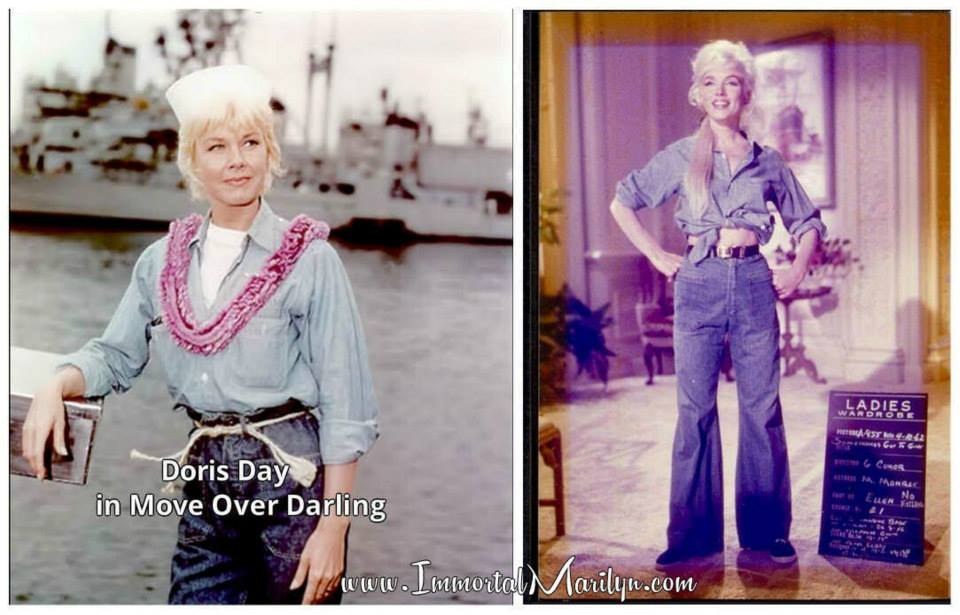 THAT Gold Dress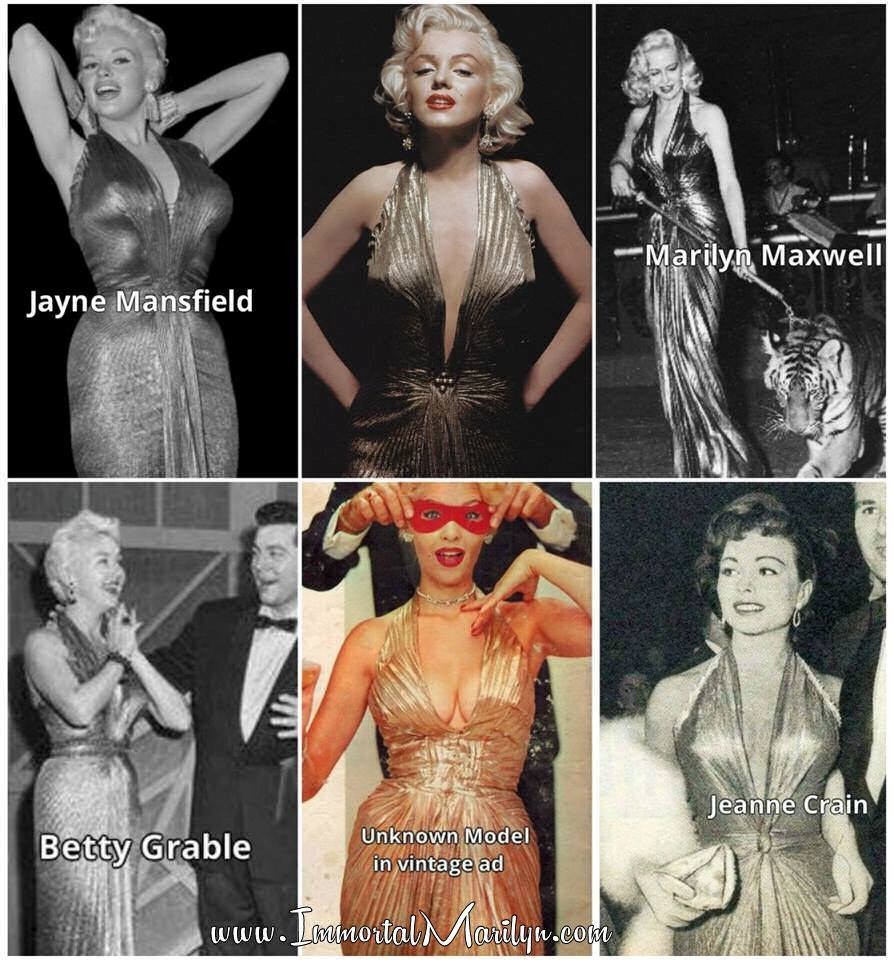 Marilyn Vs. Marilyn
Unlike her on-screen roles of Lorelei, Pola, and Sugar, Marilyn Monroe was extremely non-materialistic. She knew how to glam it up for public events, but more often than not it was in a borrowed gown from the wardrobe department. Her everyday clothes were simple, comfortable, and classic.
In modern times a celebrity would be eviscerated in the tabloids for wearing the same thing multiple times, let alone to premieres and other big events, but Marilyn did just that frequently. Maybe it was her upbringing during the Depression that made her appreciate getting some use out of her clothing, maybe it's just that such things didn't matter to her. Either way, she looked stunning whether she wore an outfit twice or ten times.
White Satin Travilla Gown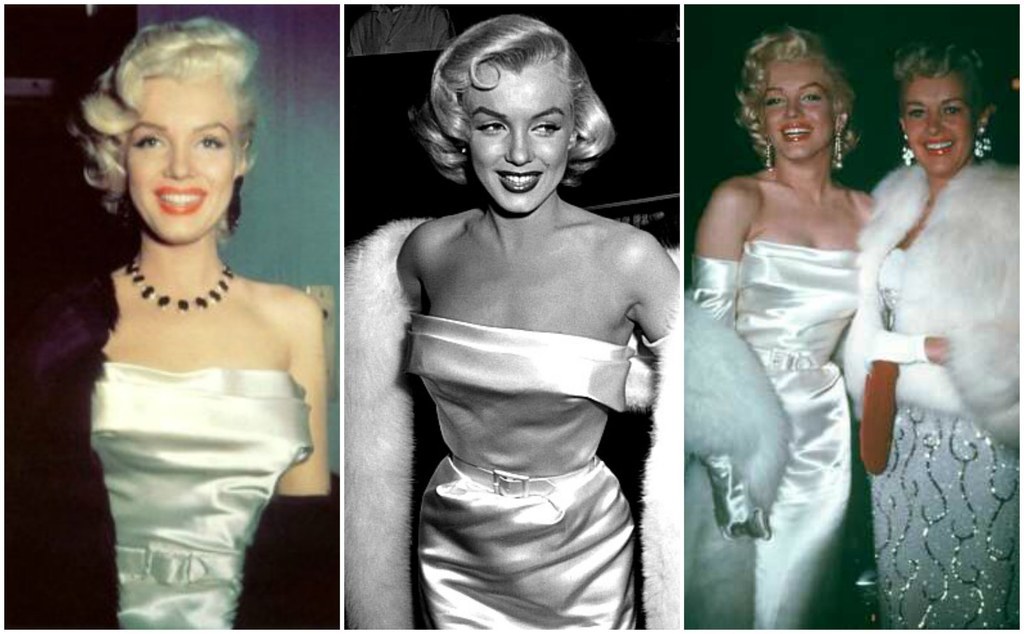 Black Sequinned Norman Norell Gown

Black John Moore dress-Marilyn's favorite.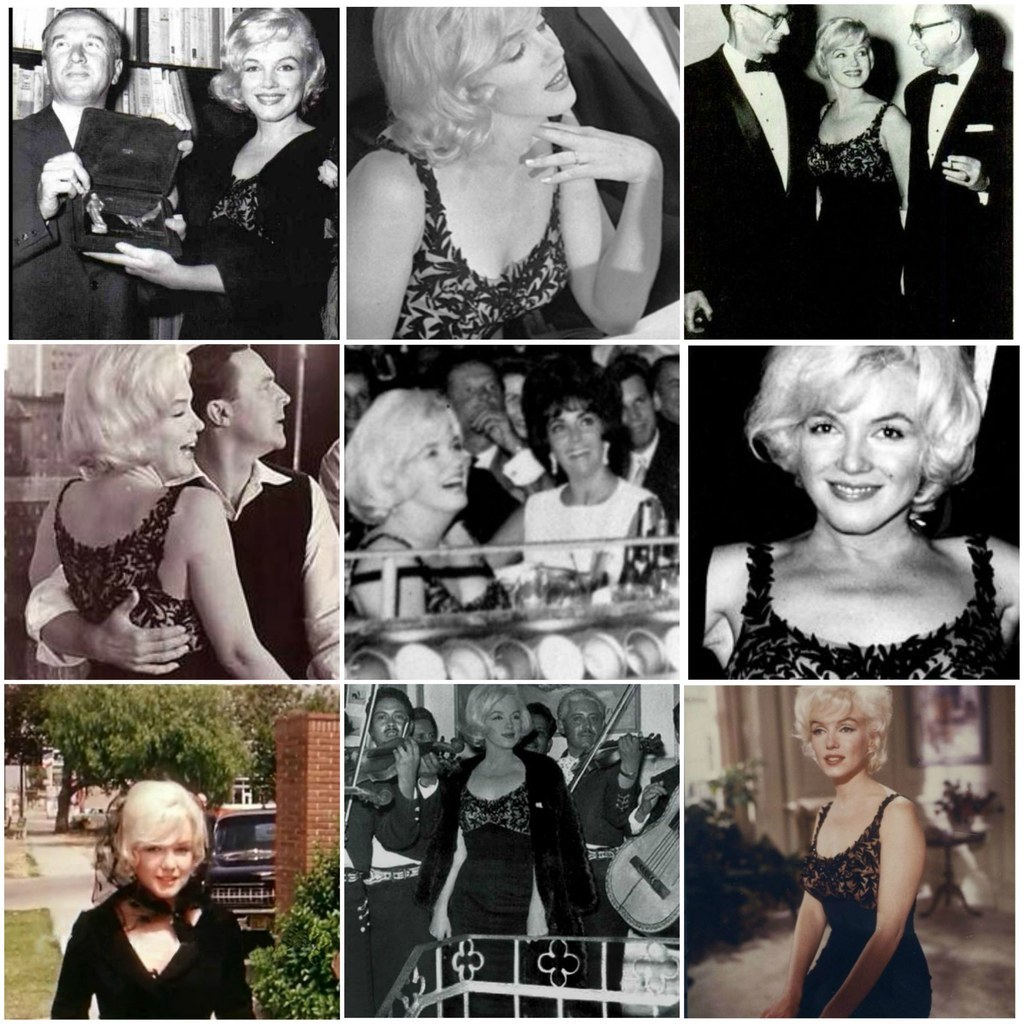 The Checked Pants
Marilyn had no qualms about wearing the same thing over and over again, but nothing in her wardrobe comes close to how many times she wore her favorite black and white checked pants. She was photographed in them over a fifteen year period, from 1945 to 1960. She had multiple pairs in varying lengths and wore them to photo shoots, while relaxing, and in between scenes on film sets.
One pair was sold at auction June 4, 2005 for $2,600
Another sold June 27, 2009 for $26,000
A pair is part of the Ted Stampfer collection.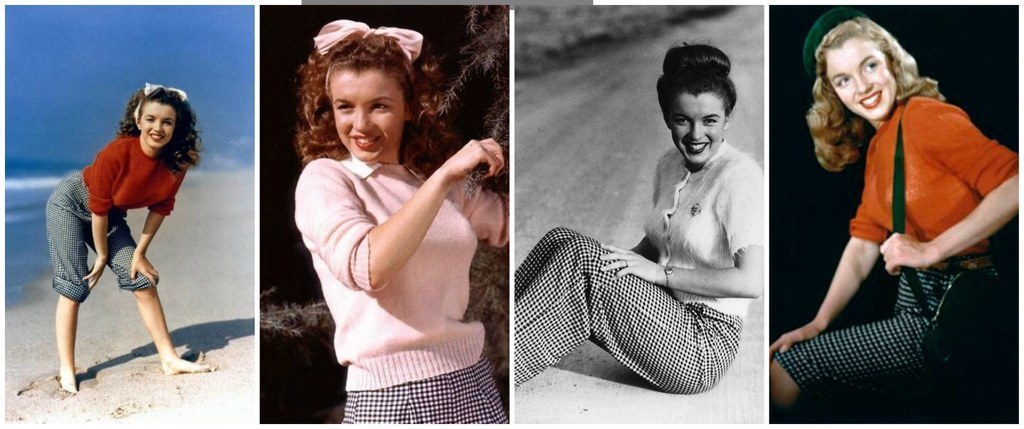 To learn more about Marilyn Monroe and her life, please visit http://www.immortalmarilyn.com/
Join us on Facebook:
https://www.facebook.com/groups/175566249154010/
Follow us on Twitter @ImmortalMarilyn
https://twitter.com/ImmortalMarilyn
Special thanks to Marilyn in Fashion by Christopher Nickens and George Zeno