Avocado Chicken Sandwich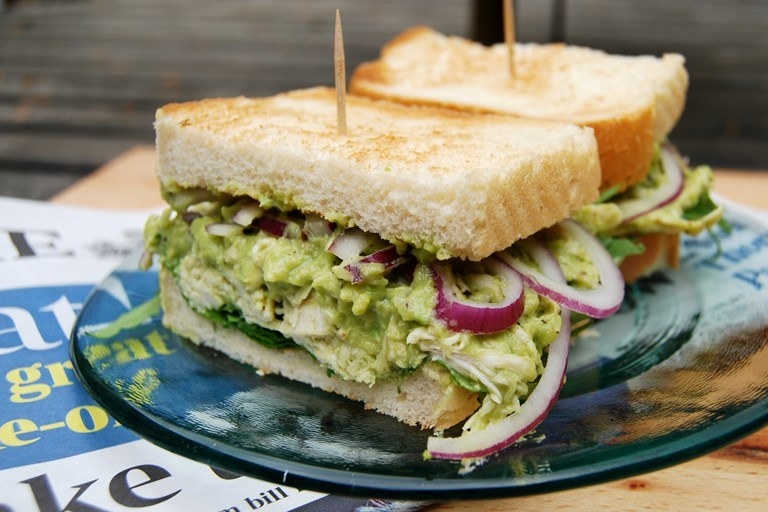 Time: 30 minutes
Ingredients:
2 cup avocados
4 teaspoon lemon juice
2 pinches black pepper
1/2 cup celery
1/2 cup red onion
250 gm chicken boneless
2 apple
4 tablespoon cilantro
salt as required
8 bread slices
Method:
To start with, chop chicken into cubes and boil till it becomes tender. Keep in mind that if the chicken is
overcooked, it becomes stringy and will spoil the taste of the sandwich.
Chop Avocados, apple, celery and red onions and mix all ingredients along with the cooked chicken in a
medium bowl. Now, mash the mixture with a spoon or a fork. Stir well in order to mix the ingredients properly.
Then add cilantro, lemon juice, salt, and pepper. Mix again thoroughly.
Take two bread slices, keep the mixture on one slice and cover it with another. You can toast the sandwich or
have it without toasting.
This post was created by a member of BuzzFeed Community, where anyone can post awesome lists and creations.
Learn more
or
post your buzz!