So here's a thing: I love Bollywood. I love the films, the music, everything. Even with its very problematic bits, I have embraced Bollywood. But there are some things that just don't let me forgive this industry...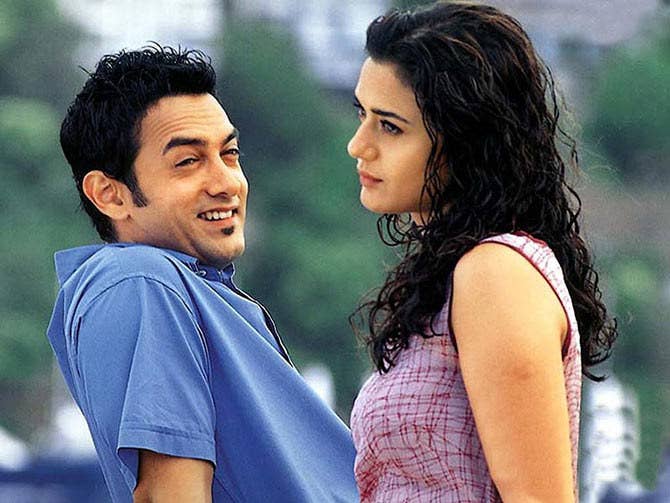 The sheer injustice of Bollywood actors NOT EVEN TRYING to look like they're playing a musical instrument.
This behaviour is not limited to guitars, but guitars are heavily affected by it. Look, you're not even trying to hold a chord, Zeenat, what the fuck.
But you know what? I'll forgive you because this was several decades ago. However, I will NOT FORGIVE the modern-day abuse of unplugged electric guitars, Hrithik.
Excuse me, Rani? Where is your guitar cable? This can't possibly be a cordless electric, it's frikkin Kuch Kuch Hota Hai.
Bhai doesn't need any cables either. "Oh oh, jaane jaana. Play a real chord? DON'T WANNA."
What you see: Ooh hunk, red Strat, very beautiful. What you hear: *bum note* *bum note* *bum note* *bum note* *bum note* BECAUSE THIS SHIT IS NOT PLUGGED.
Even actors who consider themselves "perfectionists" somehow fail to notice the absence of a guitar cable or ANY REAL FUCKING STRUMMING IN GENERAL.
ABBE CABLE TOH CONNECT KAR, KAUNSA SOLO MAAR RAHA HAI, YNGWIE MALMSTEEN.
And this industry-wide assault of musicians isn't restricted to guitars, no.
Shah Rukh, you cannot simply wink and pretend you didn't just make that sax go, "pffffffffpfpfpfpfpfpfprrrrrfpppnope".
Honestly, this is less "I'm playing a violin," and more "we're going to need a new pizza cutter, fam". Get it together, Shah Rukh.
Looks like Imran is trying to say, "Bassline ki toh lag gayi cuz hey I ain't playin' that shit LOL". Now that's good acting.
You can hear the electric guitar, and although Katrina's holding the only electric on stage, all she wants to do is tell everyone, "I'M A HUMAN WHIRLWIND".
STOP PRETENDING YOU HAVE ANY IDEA WHAT YOUR FINGERS ARE DOING, RISHI, AT LEAST HOLD AN E MINOR, IT'S V V EASY.
Uday. Do me a favour. Just leave the cordless guitar right there, keep strutting down the stairs like you do so well, and never come back. Thanks.
Meanwhile, me trying to stay calm through this bullshit.