Journalist Ravish Kumar moderated a panel at the launch of L'Oreal's Women Of Worth campaign on NDTV, where they discussed various lenses society views women through.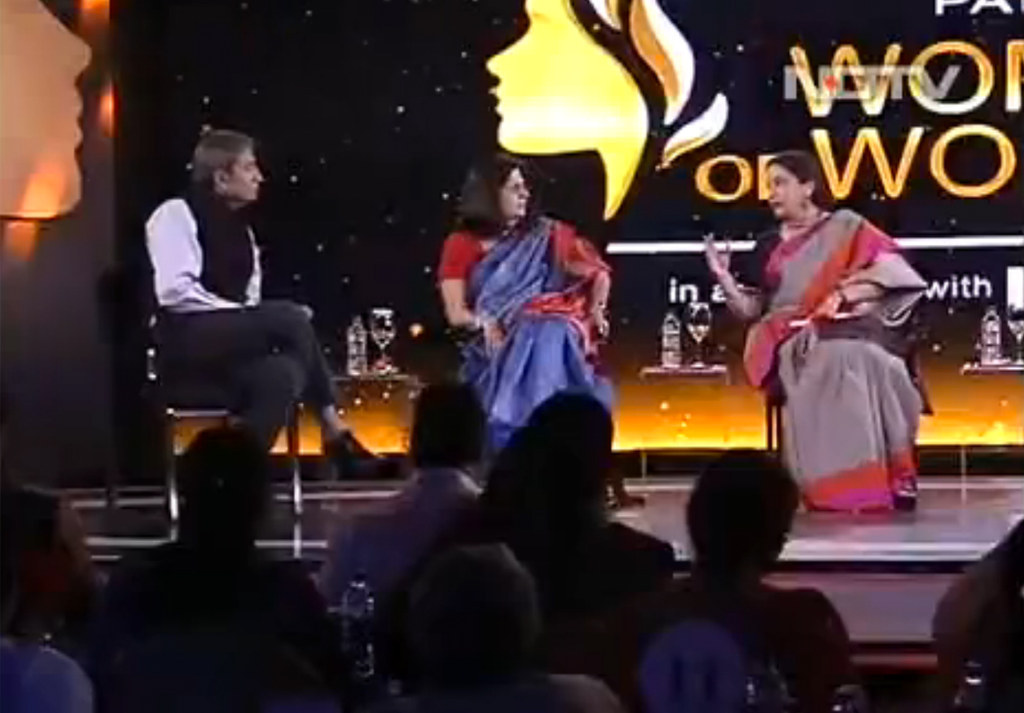 Shabana Azmi was present on the panel, and presented some very serious points.
Especially about why and how item songs are problematic.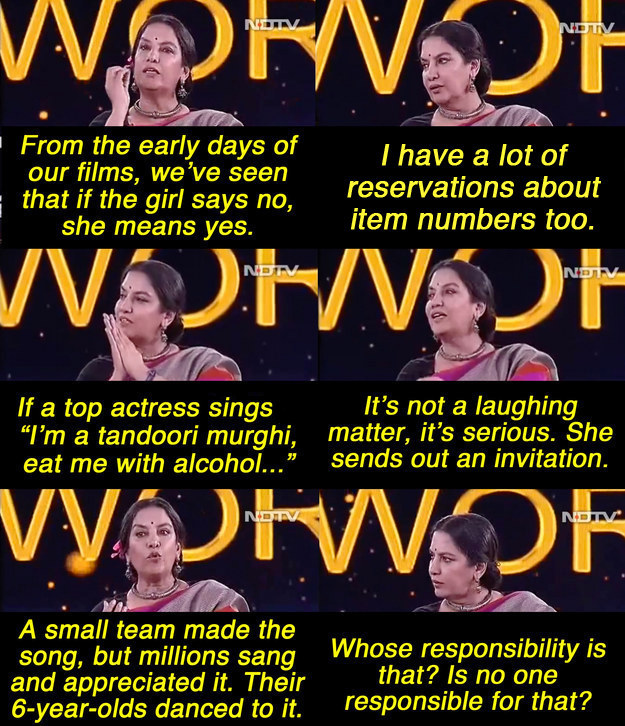 And how they're actually a submission to the patriarchy.