Pratyay Gender Trust, an Indian transgender collective, is all set to observe India's first transgender Durga Puja in Kolkata after completing this representation of goddess Durga.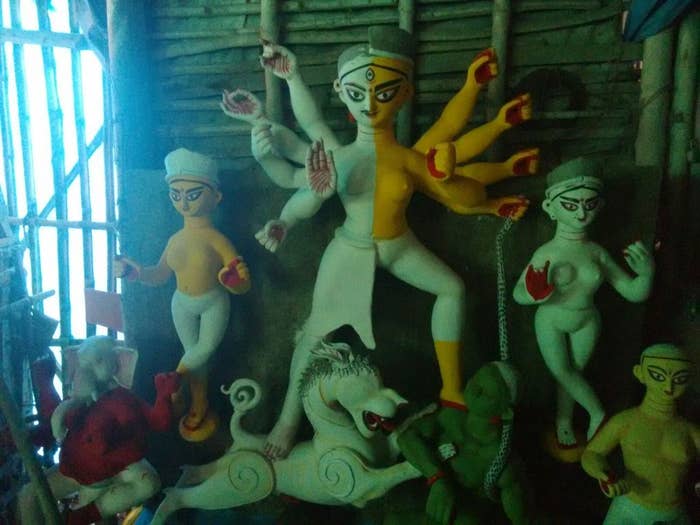 The idol was crafted by China Pal, who is known as the only woman artist of the Kumortuli region. It was a result of the vision of Bhanu Naskar, the secretary of the 12-member Puja committee of trans women set up by Pratyay Gender Trust.
Bhanu Naskar, 55, initiated the process towards organising the Transgender Women's Durga Puja with Monorama Kinnar and other senior transgender members.
They collaborated with the local Puja organising committee, Joy Mitra Street Udyami Yubak Brinda, to create scope for conversations between communities where transgender women and their families live.
"The idol is being modelled on the Ardhanarishwar concept of half-man, half-woman: Shiva and Durga — the masculine and the feminine in the same body," Pratyay Gender Trust told BuzzFeed.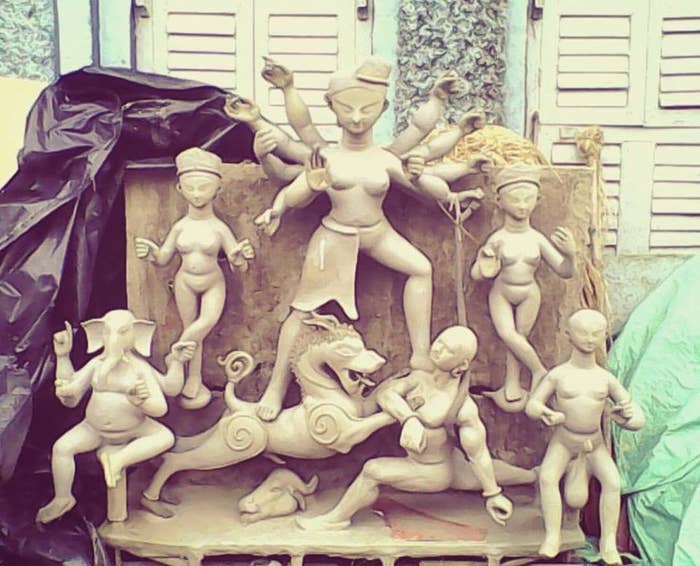 The idea, according to the trust, was to explore the gendered lines while keeping within the traditional framework.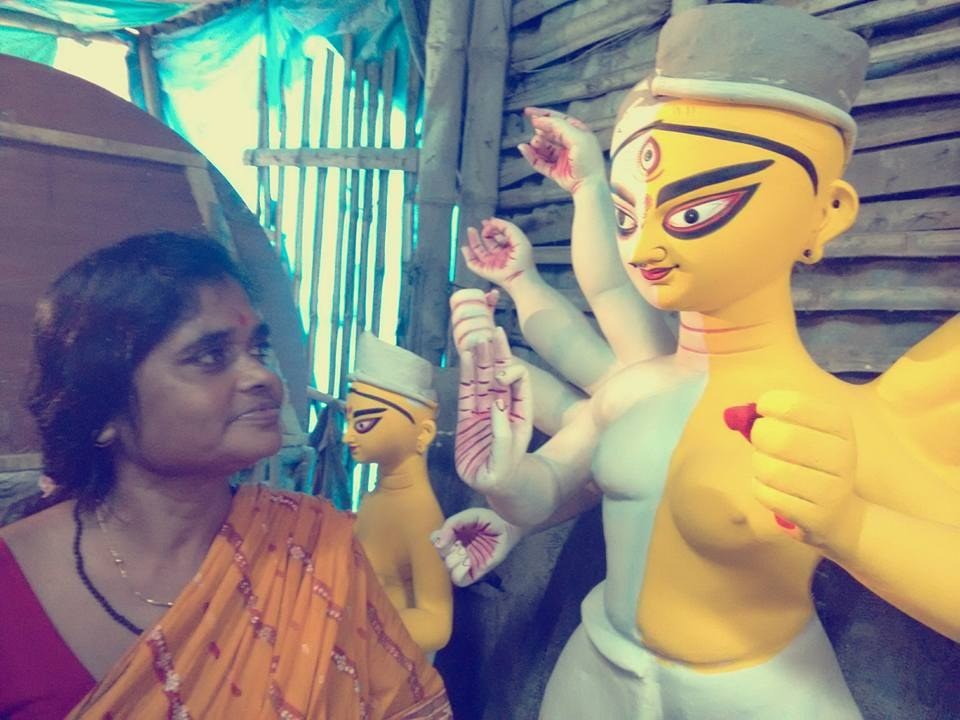 "Ours is an attempt to question these practices and caste-class structures, and to cross gender lines as women and 'outcastes' who have traditionally been barred from taking part in integral aspects of socio-religious functions such as Durga Pujas, where decision-making powers and participation has by and large remained in the control of men — powerful and upper caste/class," the trust said.
Funds are being collected here to make the event on Joy Mitra Street a successful one.
Follow BuzzFeed India on Facebook here: