Times Of India Prints "RIP Sachin Tendulkar" Instead Of Phil Hughes
RIP, Times of India.
25-year-old Australian batsman Phil Hughes passed away yesterday after taking a knock to the head on Tuesday during a state game. The tragedy left everyone heartbroken -- especially those associated with the game. Indian batsman Sachin Tendulkar was also among the cricketing legends who tweeted about Phil Hughes.
Today, however, an erroneous version of his tweet was published in mainstream Indian newspaper Times of India.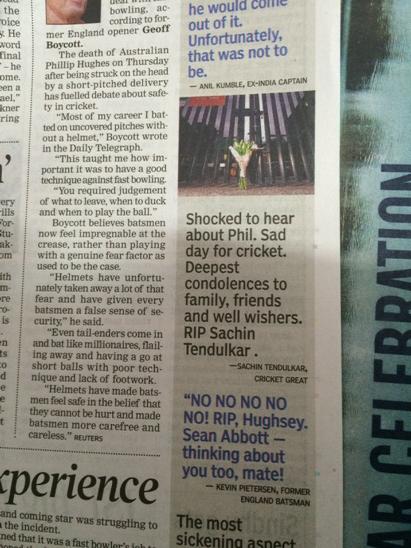 Indian Twitterati began tweeting pictures of this very serious goof-up.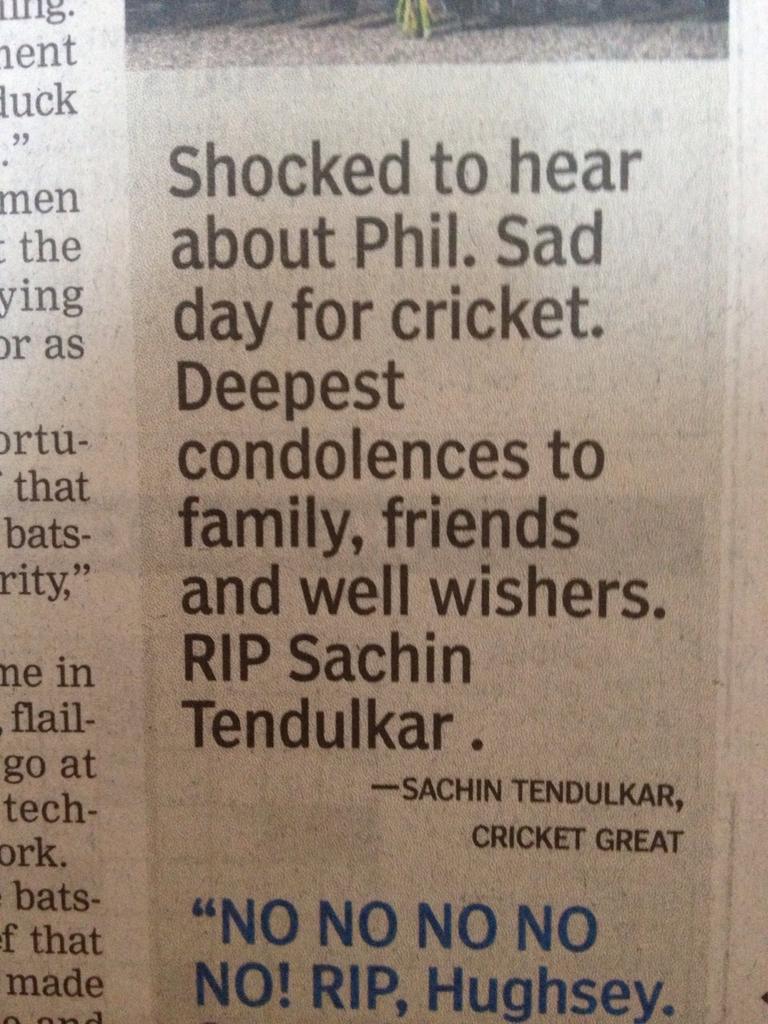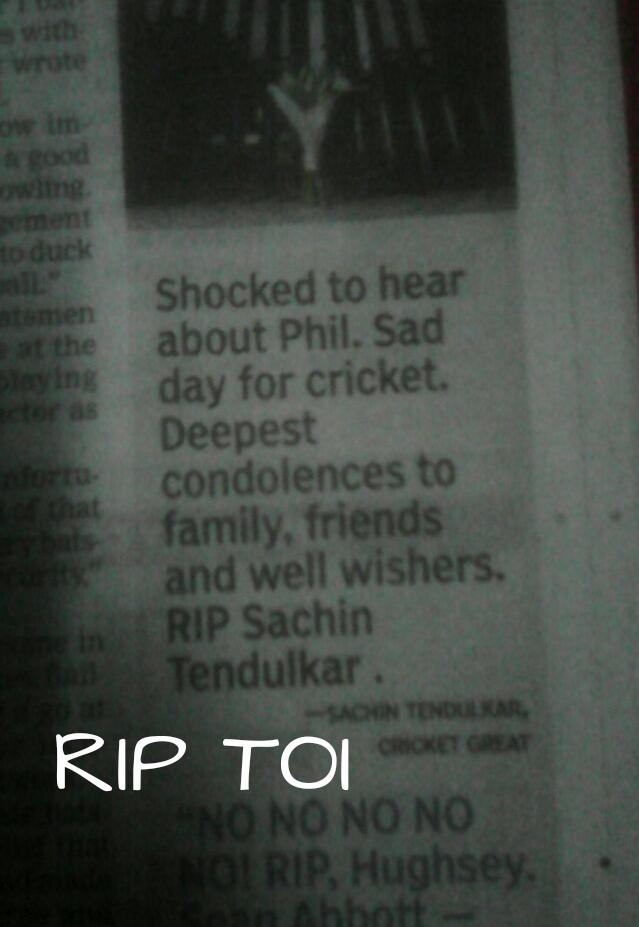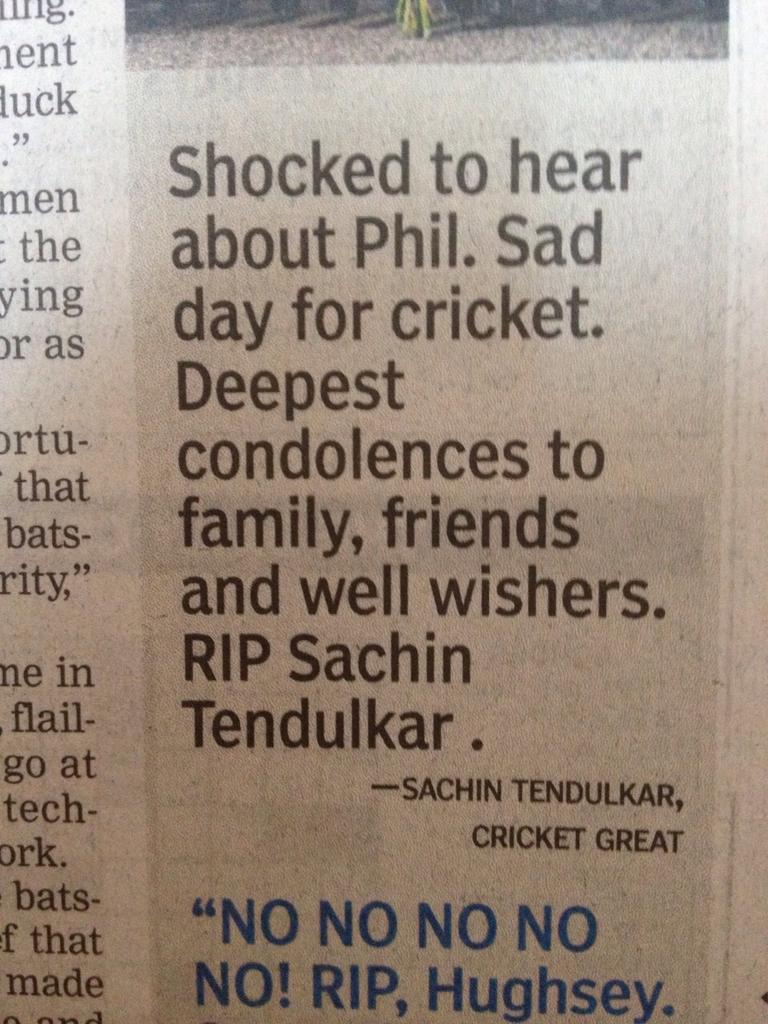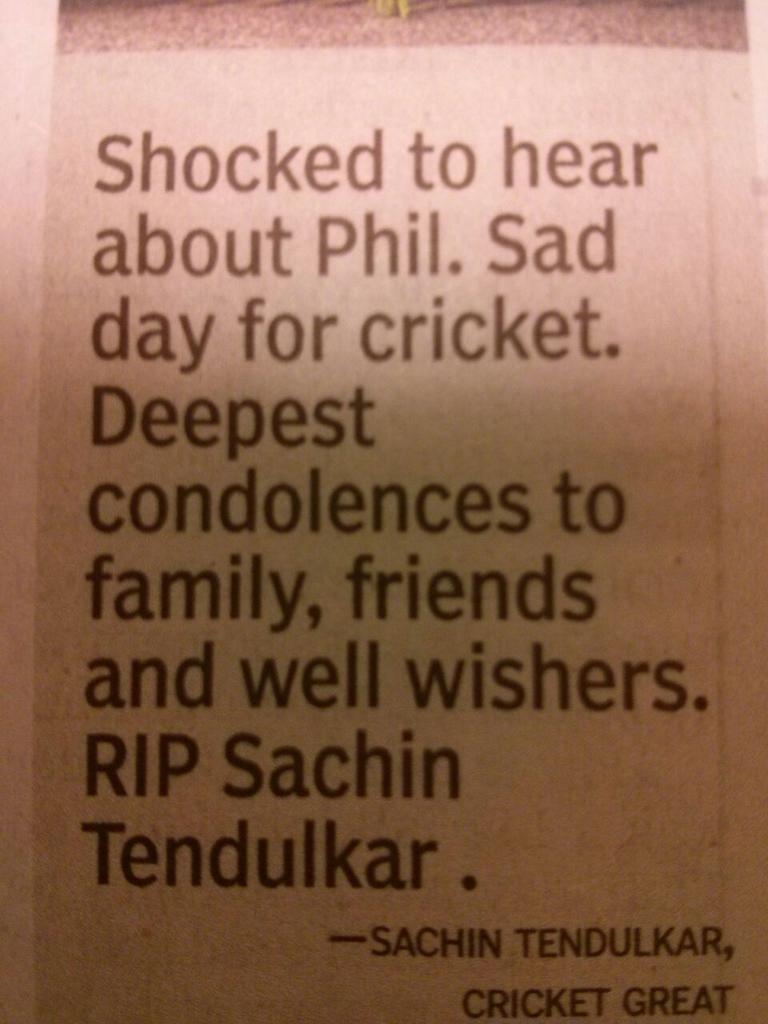 This isn't the first time an editing error of epic proportions has occurred in the newspaper. Spanish footballer Raúl was 'Rahul' (common Indian name) in a Times of India headline earlier this month.