Mohammad Jibran Nasir, a lawyer and social activist from Karachi, has started a campaign against terrorism and terrorist sympathisers in Pakistan in the wake of the attack on Peshawar's schoolchildren.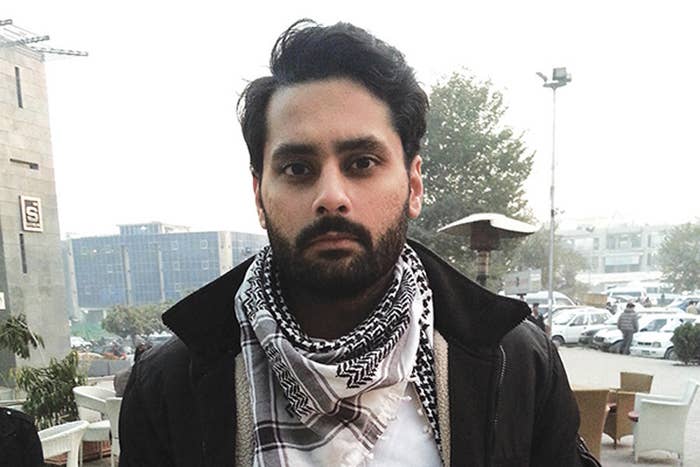 The December 16 terrorist attack led by Tehreek-e-Taliban Pakistan (TTP) on Army Public School (APS) in Peshawar, seems to have served as a wake-up call for Pakistani civilians. The attack killed 141 people -- 132 being schoolchildren -- who were brutally shot in their heads and neck while seated in an auditorium.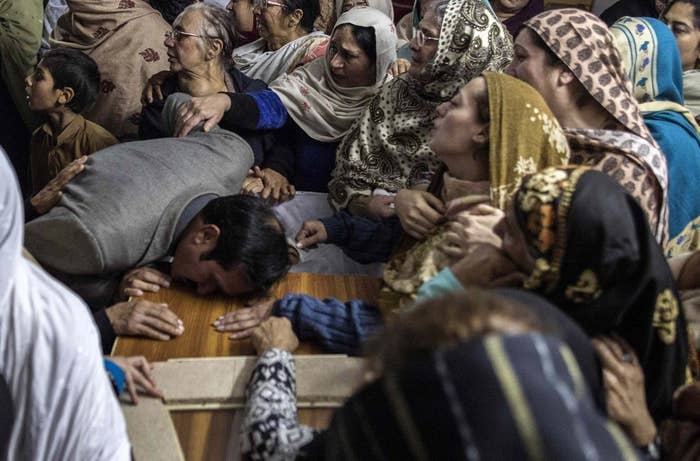 While most Pakistani statesmen and clerics condemn such attacks, some have a reputation for sympathising with the Taliban, going as far as calling them "brothers" and advising that the government join hands with them to fight against the infidels.
Well known Pakistani cleric Maulana Abdul Aziz, the imaam of the Red Mosque (Lal Masjid), Islamabad, openly sympathised with the Taliban and refused to condemn the vile attack on schoolchildren in a TV show.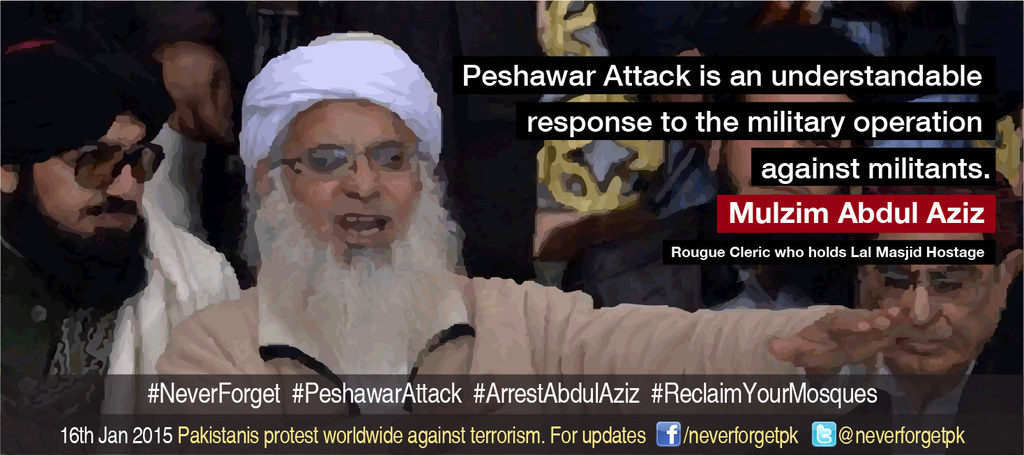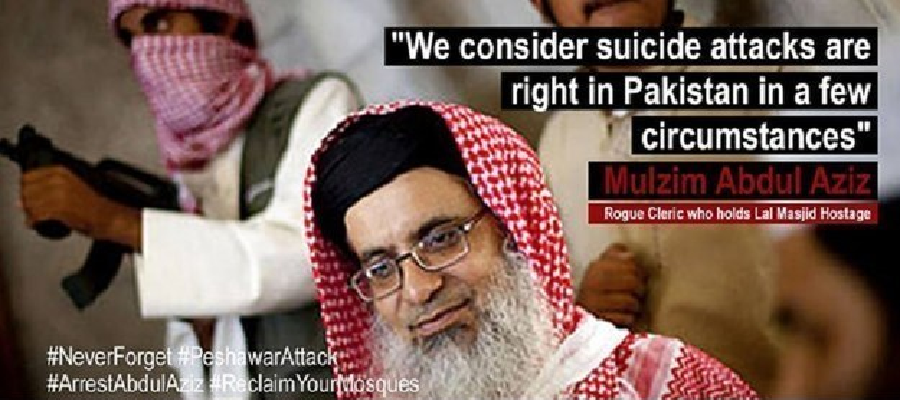 The cleric's statements on a TV show caused uproar, and many came out to protest in front of the Red Mosque to call for his arrest, under the leadership of the Jibran Nasir.
"You hear the term "silent majority" so often in Pakistan. It's the worst thing we can be. With all our education and exposure, if we still can't speak the truth, what can we do?" Jibran told BuzzFeed.
The Red Mosque protest organised by Nasir saw Pakistanis come out like never before. Abdul Aziz later apologised for his remarks, but is known to be sympathetic towards the Taliban.
Nasir turned the protest into a legitimate campaign, garnering praise as well as threats. He received a phone call from Tehreek-e-Taliban Pakistan (TTP) spokesperson Ehsanullah Ehsan, who sternly warned him to stop, but he didn't.
"We're taking on a political party this time, even though they're really militants, and all without any backing. All I'm trying to do is empower people and stop being the silent majority," Jibran told BuzzFeed.
The Peshawar school attack wasn't the first of its kind. Earlier in 2014, Aitzaz Hasan, a teenager from Hangu prevented an attack of the same nature and lost his life in the process.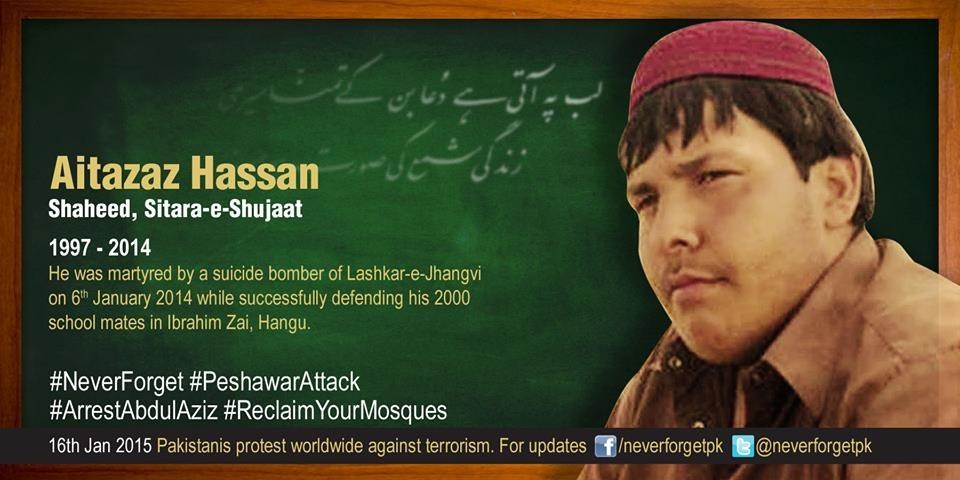 Pakistan's recent history is riddled with acts of terrorism and hateful, violence-inciting statements against minorities and different sects, from well known clerics and heads of religious organisations.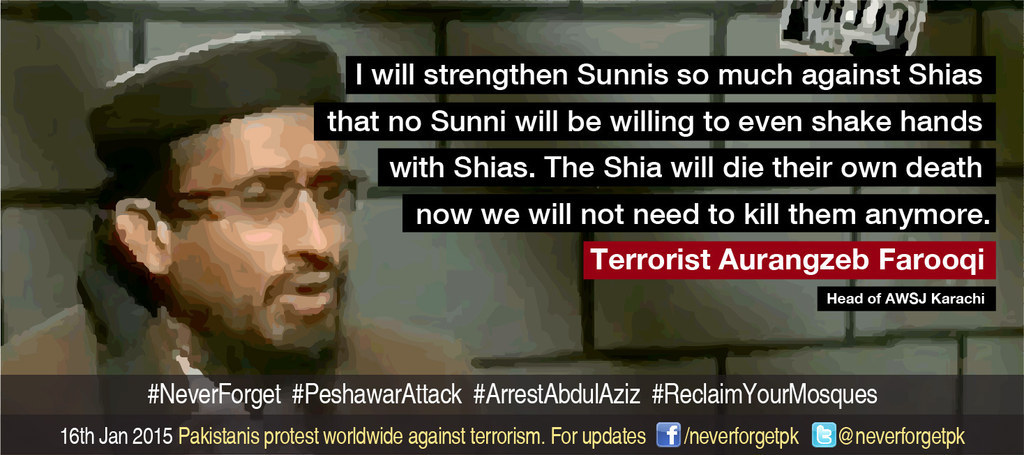 Among other terrorist activities, attacks on health workers dealing with polio also escalated in Pakistan during 2014.
"We've talked to health workers. We've gone to villages and talked to labour unions and different associations – all the people who have been affected by terrorism, one way or another. And all of them are on board for this. So January 16 is going to be a mass civil protest, and Pakistan will see civil leaders from all quarters of society coming together," told Nasir.
"Make it a world event, where Pakistanis as a country are denouncing terrorism and militancy. The world will see that we're peaceful as a people, and we're no longer going to be silent about this issue," Nasir told BuzzFeed.
"I want Pakistanis to come out on January 16. Our consistency is what we hope to use to make the media realise that this isn't the kind of protest that fizzles out. We want overseas Pakistanis to help too, not just by sending funds, but by going to Pakistani embassies wherever they live. They can host an event in their own respective cities where they can attempt to give a standard charter of demands to the high commissioner. They need to voice their concerns," Nasir said.
"We plan to send the strongest message we can send to the government, to the military establishment, and to the terrorists," Nasir told BuzzFeed.
"We are trying to empower the people of Pakistan into setting a precedent. We want to tell them that if they stand united and be loud and consistent enough to be protesting even after a month of the tragedy, then action can be taken against the likes of Abdul Aziz, who actually runs a whole terror network. We can actually be brought to justice. We have villains like him in all cities of Pakistan, and we need to go after them one by one.
Today, we plan to be in the thousands. We plan to make headlines and denounce terrorism in unison," he added.