In September, Nepal passed a new constitution that had been years in the making. But a large group of people living in the southern plains of Nepal, locally known as Madhes, which is bordered by India, had been protesting against the constitution long before it was even adopted. Those living in Madhes consider the constitution discriminatory, and say it ignores the marginalized groups in the country. So, they have been asking the government to make a set of amendments in the document.
Their unhappiness that began with a set of demands since has morphed into anger, then agitation, followed by protests which have brought Nepal's southern region to a standstill for nearly three months now. Since August, at least 45 people have been killed, including children who were shot by security forces, and police officers, who were hacked to death by a violent mob.
Soon after Nepal announced its new constitution, India said that it was experiencing problems sending supplies into Nepal, citing security threats due to protests near the border areas.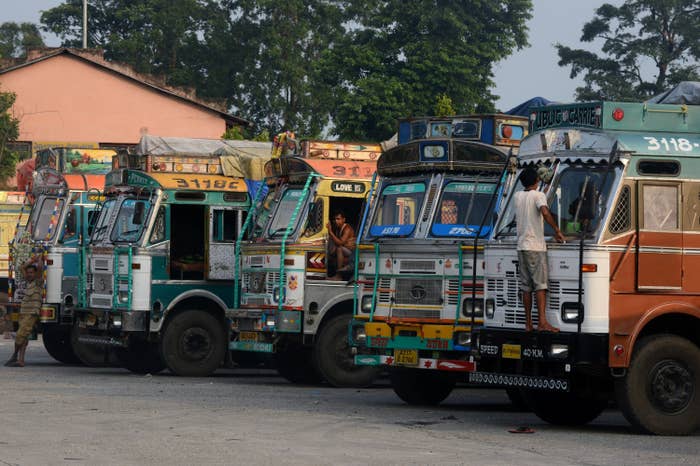 Nepalis say that India has deliberately imposed a blockade, which has continued for the last two months, making them suffer from shortage of daily necessities, including fuel and medicine. Meanwhile, protests have led to closing of schools in many areas of southern Nepal.
Over the weekend, Code For Nepal co-founder Ravi Kumar started a campaign to bring forth the plight of the people of Madhes, who are known as Madhesi.
With #MadhesSpeaks, Nepalis suffering from the consequences of the ongoing crisis, are sending out written messages.
Messages of concern, solidarity, and protest are pouring in.
Organizers told BuzzFeed that the two questions they asked people were "What do you want in Nepal?" and "What needs to be done to resolve this crisis?"
Some of the messages are absolutely heartbreaking.
This 80-year-old man's paper reads, "Don't kill my children. Give me rights."
Madheshi youth remains at the forefront of the campaign. You can participate by hashtagging your messages with #MadhesSpeaks or #MadheshSpeaks.
Despite the protests, Nepal's government has insisted that the constitution does not marginalize any of its people. In a nationally televised address on Sunday, Nepal's prime minister said that the newly promulgated constitution is not discriminatory to any Nepalis, including the Madhesi.
"It has addressed the aspirations of all people," he said. "As the Constitution is a dynamic document, it can be amended several times. I would like to urge Madhesi parties to end the ongoing agitation."
Follow BuzzFeed India on Facebook: