At the Women in the World Summit in New York last week, PepsiCo CEO Indra Nooyi opened up about how women give and receive feedback at work.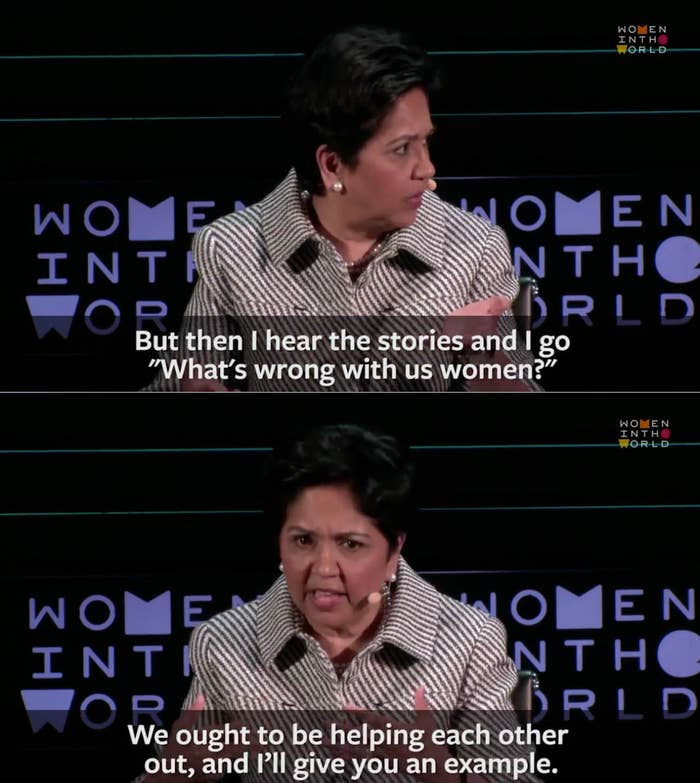 She anecdotally described how men support each other at the workplace…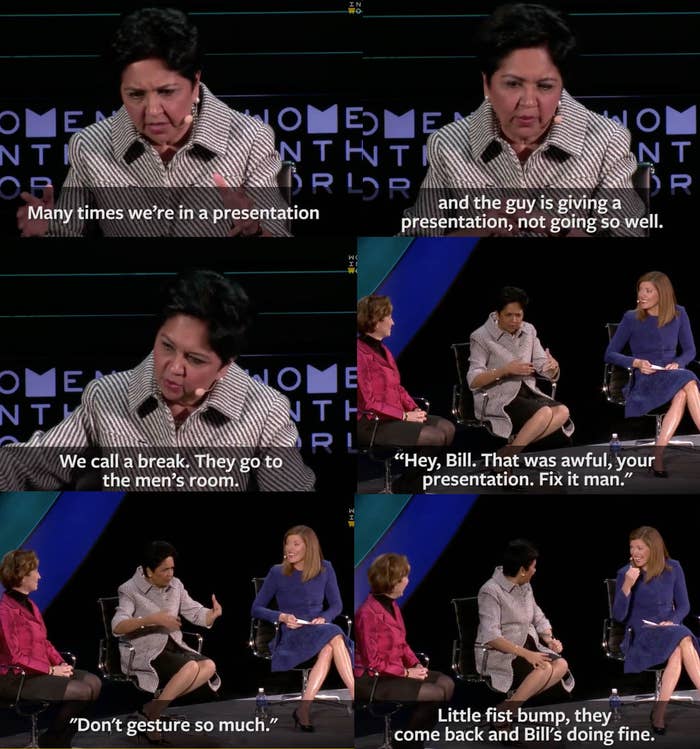 … And then described out how she believes similar scenarios play out for women.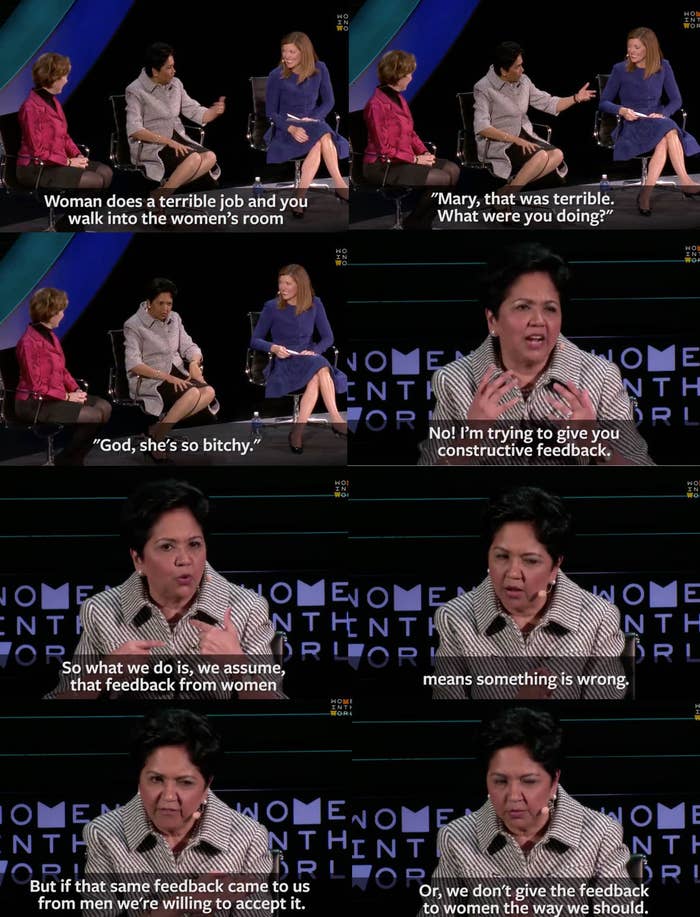 And she had some serious advice to give.