Here's How Photos On "Humans Of New York" Are Changing Lives In Pakistan
The only place on the internet where you should actually read the comments.
Humans of New York's Brandon Stanton toured Pakistan this summer and posted a photo of this distressed mother from Lahore on Aug. 13.
Another photo of the same woman followed right after on the same day.
Hundreds of people from the world over wanted to help the woman and requested a means of reaching out to her.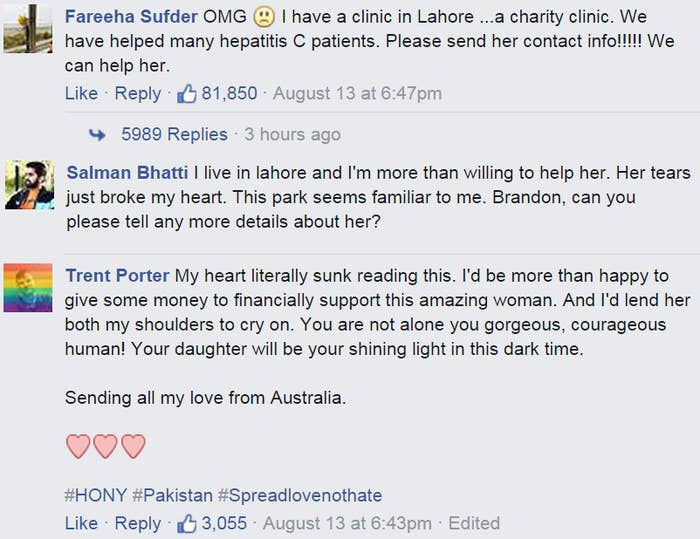 On Aug. 14, HONY posted that the woman had been located and a system was set up for donating cash to her or helping her with accommodation and medical services.
To help her, email honypakassist@gmail.com.
Earlier on in his trip, Stanton interviewed this man from Passu. He had been critically injured in an accident and was still paying for his tractor, which had also been destroyed in the accident.
Facebook user Abdullah Sabir set up a Gofundme page for the man's medical expenses and his tractor. He has been identified as Abdul Shakoor.
On Aug. 15, HONY posted a photo of Syeda Ghulam Fatima, a social worker known for her work toward ending bonded labour in Pakistan's brick kilns.
As of today, $250,000 has been raised for the organisation to help Fatima fight bonded labour.
And as always, humanity is overwhelmed by humanity.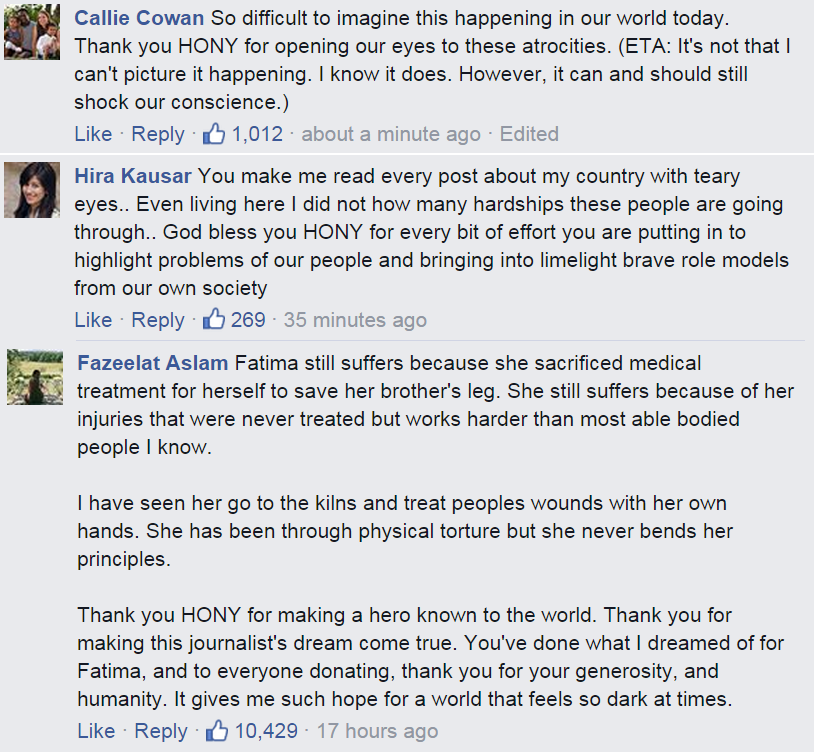 The photo series has also struck a chord of friendship and love between the people of Pakistan and India.