This Guy Made The Coolest Resumé To Get A Job At Flipkart
"I wanted to stand out, and so I spent 70 hours making the CV."
This is Aakash Neeraj Mittal, a final-year undergrad at IIT Kharagpur and a published author.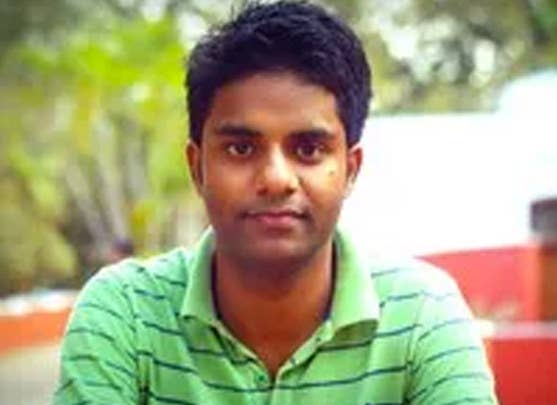 The unique resumé he designed looks like a Flipkart ad, where he was literally ~selling himself~ to the company.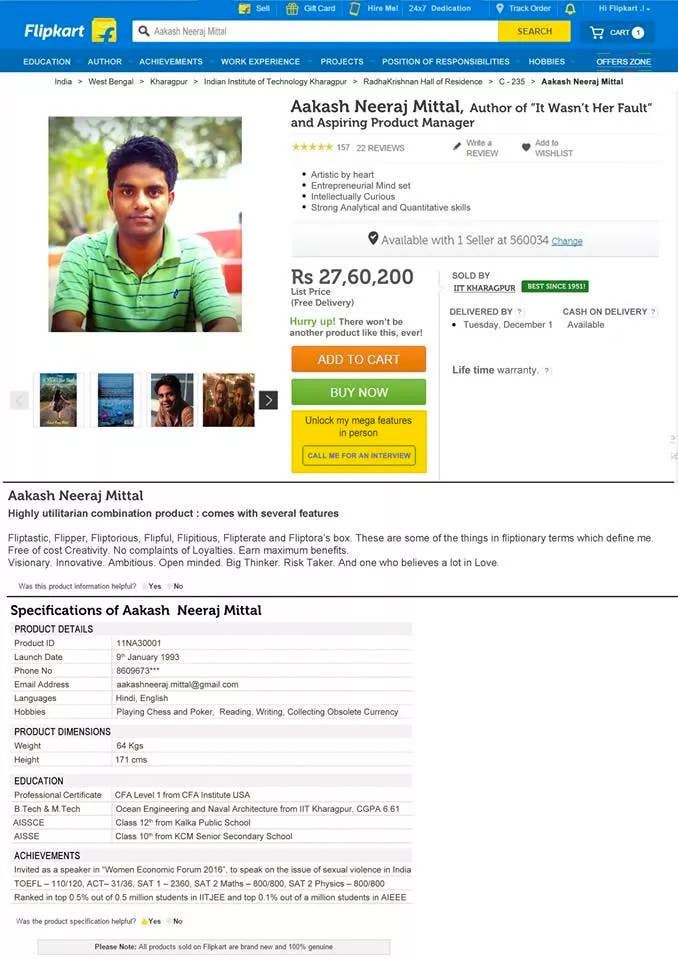 It was shared on Quora by his friend Harsh Bajaj.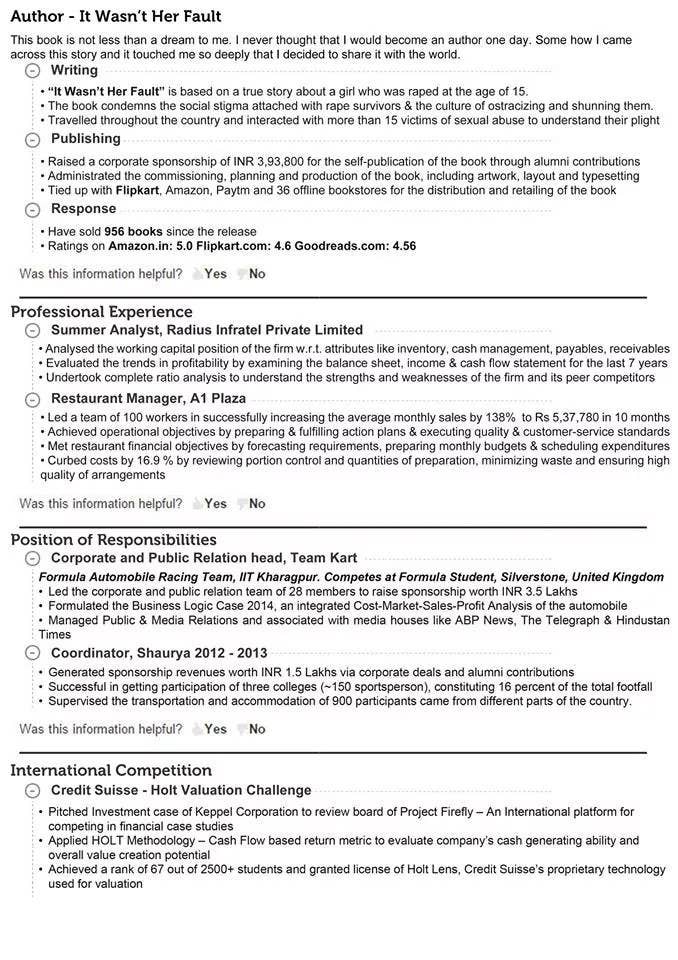 "Unfortunately, I never got a call from Flipkart, but I did get another job through the campus," he told BuzzFeed. "I am really overwhelmed with the response the CV has received. I am getting messages from a lot of people. The resumé seems to have made their day," he further said.