The Big Short--Whiskey Sour
The Big Short tells the biographical story of the economic collapse in 2008. The climate at the time was certainly sour. Toast to the movie by enjoying a whiskey sour.
Here is a recipe from Epicurious:
Ingredients:
2 or 3 ounces whiskey
2 tablespoons lemon juice
1/2 or 1 teaspoon superfine sugar
3 or 4 ice cubes
1 orange or lemon slice or peel
Maraschino cherry
Combine all ingredients except the fruit slice or peel and cherry in a cocktail shaker
Shake vigorously
Strain into a sour or Delmonico glass
Garnish with the fruit and cherry.
Bridge of Spies--Gin and Sin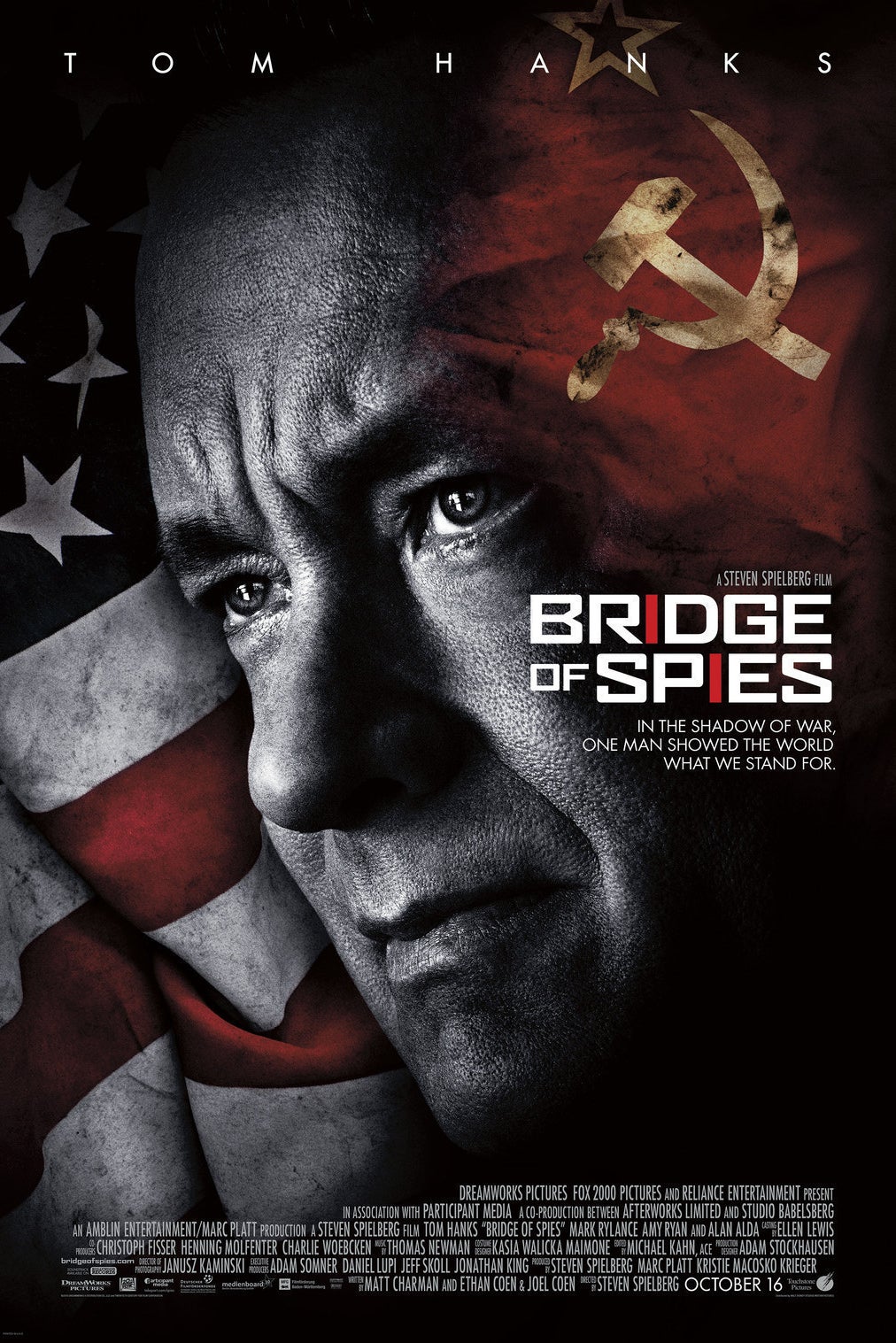 The Sin and Gin became popular in the 1950s, the same decade that Bridge of Spies takes place in. Toast the spies with this gin-based cocktail.
Here is the tasteful recipe from Not Without Salt:
Ingredients:
11/2 ozs gin
1 oz orange juice
1 oz lemon juice
1/2 tsp grenadine syrup
In a shaker half-filled with ice cubes, combine all of the ingredients
Shake well
Strain into a cocktail glass
Or serve over ice
In the movie Brooklyn, young Ellis Lacey makes her way from Ireland to Brooklyn in the 1950s. Get into the Irish spirit and wake yourself up with an Irish coffee.
Here is a classic Irish recipe that comes from Dutch Kills, a bar in New York, featured on Chow Hound:
Ingredients:
2 tablespoons Demerara or turbinado sugar
3 ounces Irish whiskey
4 ounces freshly made espresso
4 ounces water
3 ounces heavy cream
2 fresh mint leaves, for garnishing (optional)
Place 4 teaspoons of the sugar, the whiskey, espresso, and water in a small saucepan
Stir to combine
Set over low heat and stir occasionally until the sugar dissolves and the mixture is hot but not boiling, about 5 minutes
Place the remaining 2 teaspoons sugar and the cream in a medium bowl
Whisk until the cream thickens and the sugar has dissolved, about 2 minutes
Transfer the hot coffee mixture to two 8-ounce heatproof glasses or mugs
Top with a heaping spoonful of the whipped cream
Serve immediately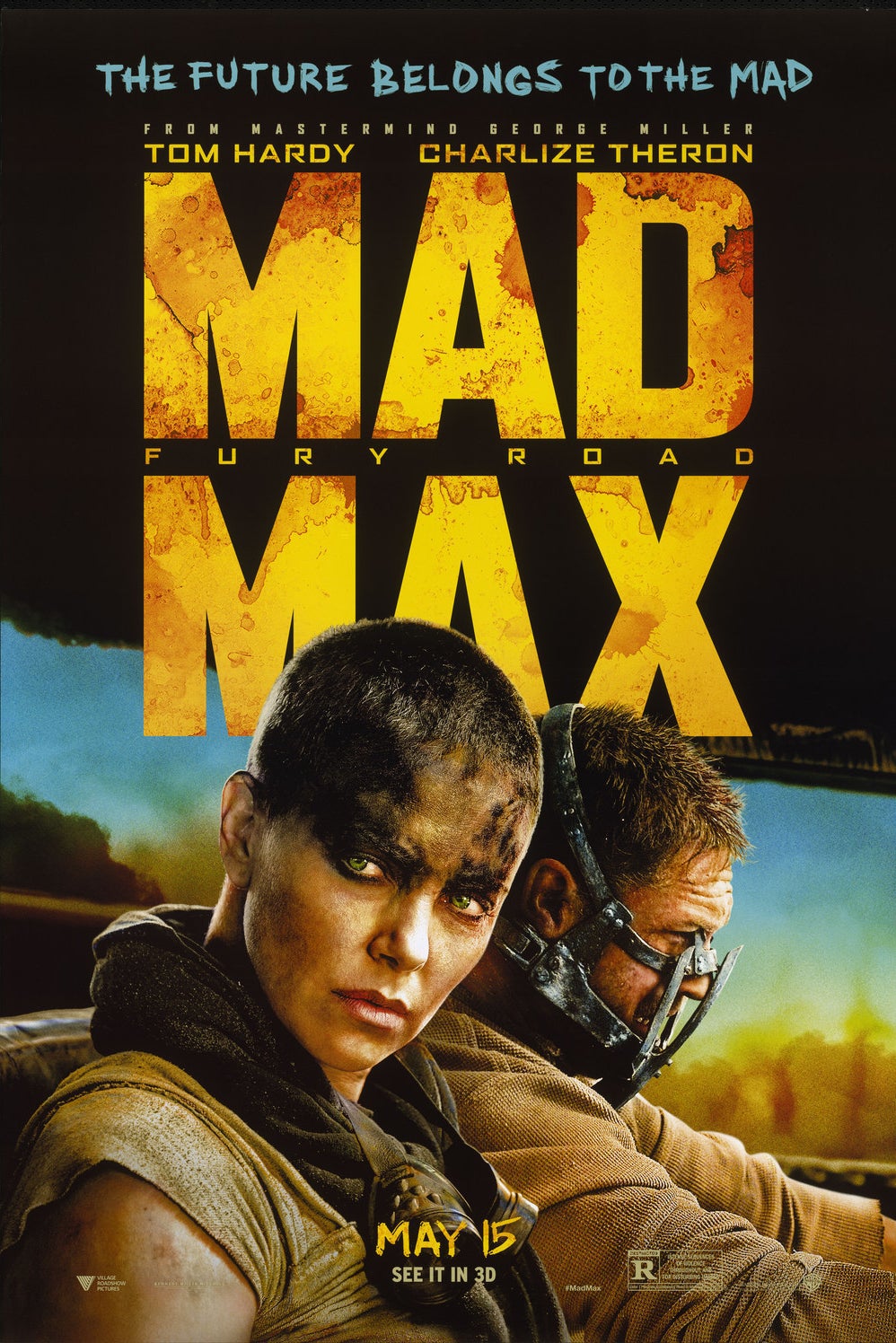 To place yourself in the crazy, brutal world of Mad Max, try this sweet, but strong cocktail called a Cuba Special, especially if you like rum. An explosion of good times awaits.
Here is the recipe off of Cocktail Flow:
Ingredients:
2¼ parts white rum
1 part Orange Curacao
1 dash lime juice
1 dash pineapple juice
Ice
Add ice to the shaker
Pour ingredients into the shaker
Shake well
Strain into the cocktail glass
Garnish with cocktail cherry
The Martian--Cosmopolitan
What else can you drink to celebrate The Martian except the classic Cosmopolitan? This sweet, vodka and cranberry-infused drink will make you see those stars surrounding the red planet.
Here is a simple recipe from the Food Network:
Ingredients:
Ice cubes
1 1/2 fluid ounces lemon vodka
1 fluid ounce Cointreau
1 fluid ounce cranberry juice
2 teaspoons freshly squeezed lime juice
Long thin piece orange zest
Fill a cocktail shaker with ice
Add the vodka, Cointreau, and cranberry and lime juices
Cover and shake vigorously to combine and chill
Strain the cosmopolitan into a chilled martini glass
Twist the orange zest over the drink and serve
The Revenant--Old Fashioned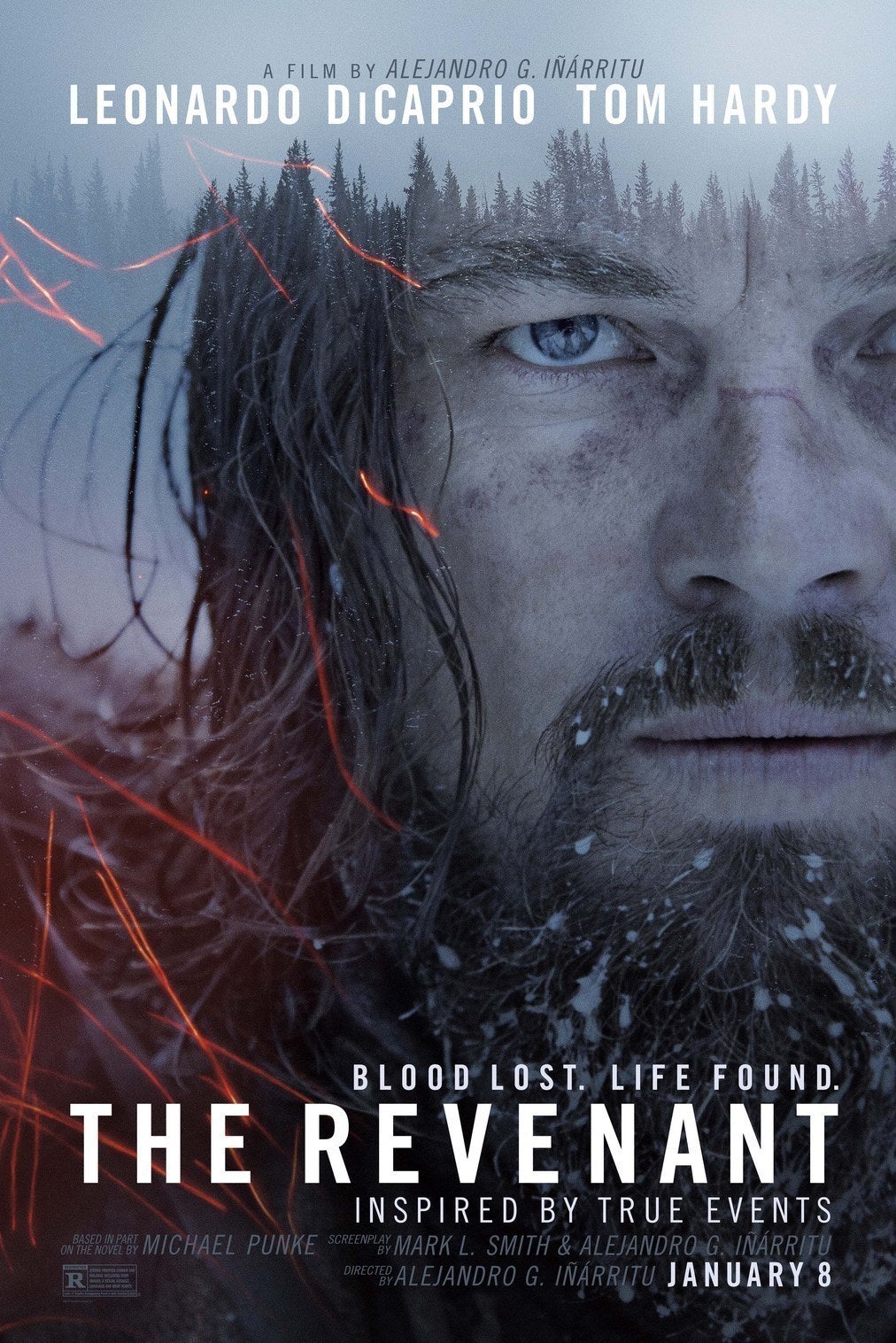 To be as daring and straight-to-the-point as Hugh Glass in The Revenant, try the Old Fashioned. The Old Fashioned likely dates back to the 1800s, when The Revenant takes place. This strong, bourbon-based drink will get your blood flowing...just watch out for any bears.
Here is a classic recipe from Liquor.com:
Ingredients:
4 dashes Angostura bitters
1 tsp Sugar
1 Orange wheel
1 Maraschino cherry
1 splash Club soda
2 oz Bourbon
In an Old Fashioned glass, muddle the bitters, sugar, orange wheel, cherry and a splash of soda
Remove the orange rind
Add the bourbon
Fill with ice
Garnish with a fresh orange wheel and cherry
The Room--Chocolate Martini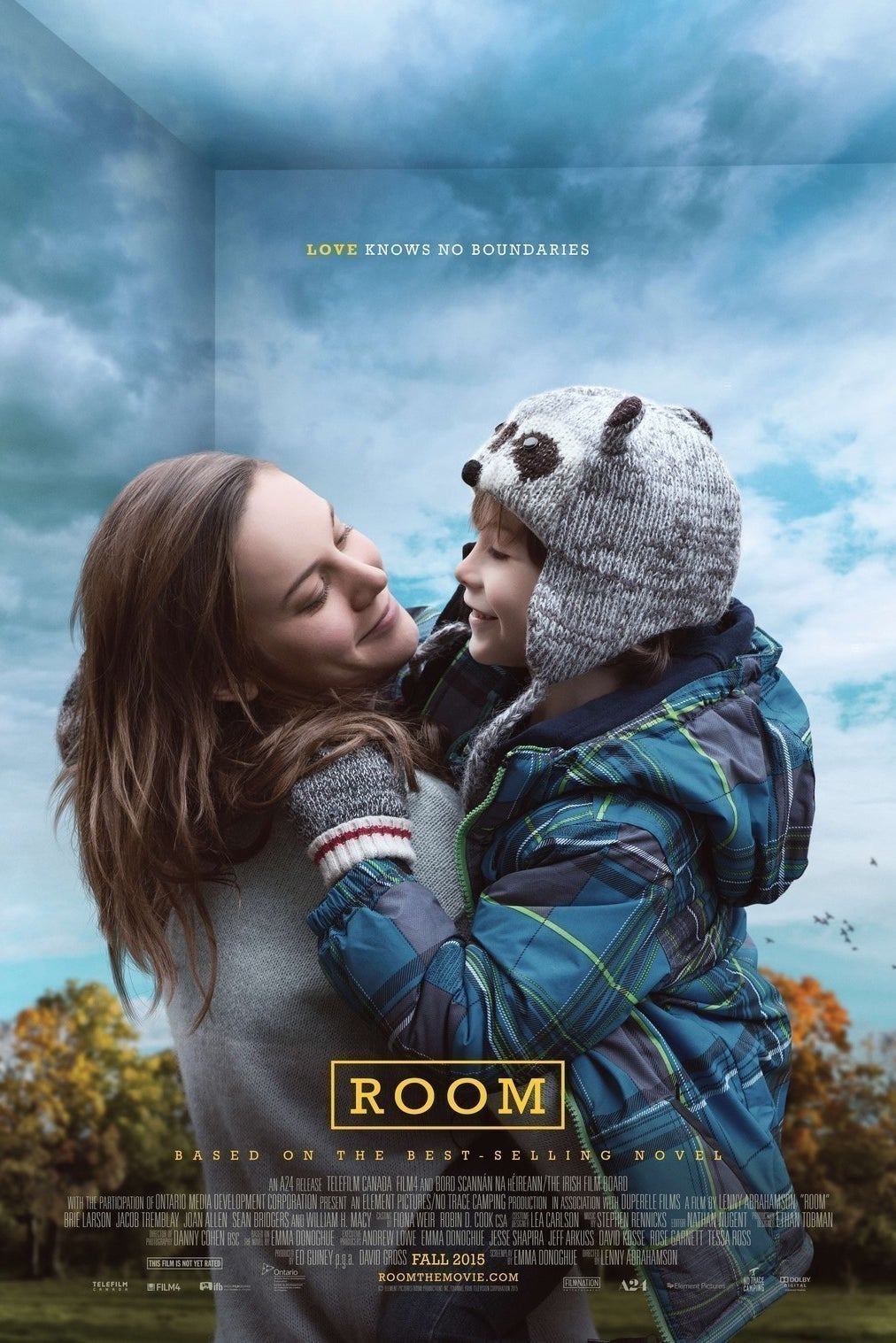 Ma and Jack love the chocolates that Old Nick brings them. The love between the title characters is sweet too. Celebrate the movie Room with a chocolate martini.
Here is a sweet recipe from Cocktail Flow:
Ingredients:
4 parts vodka
2 parts White Crème de Cacao
1 splash chocolate syrup
ice cubes
Fill up the shaker with ice cubes
Pour White Crème de Cacao vodka into the shaker
Shake well
Strain into the glass
Garnish with chocolate sauce
Spotlight--The Journalist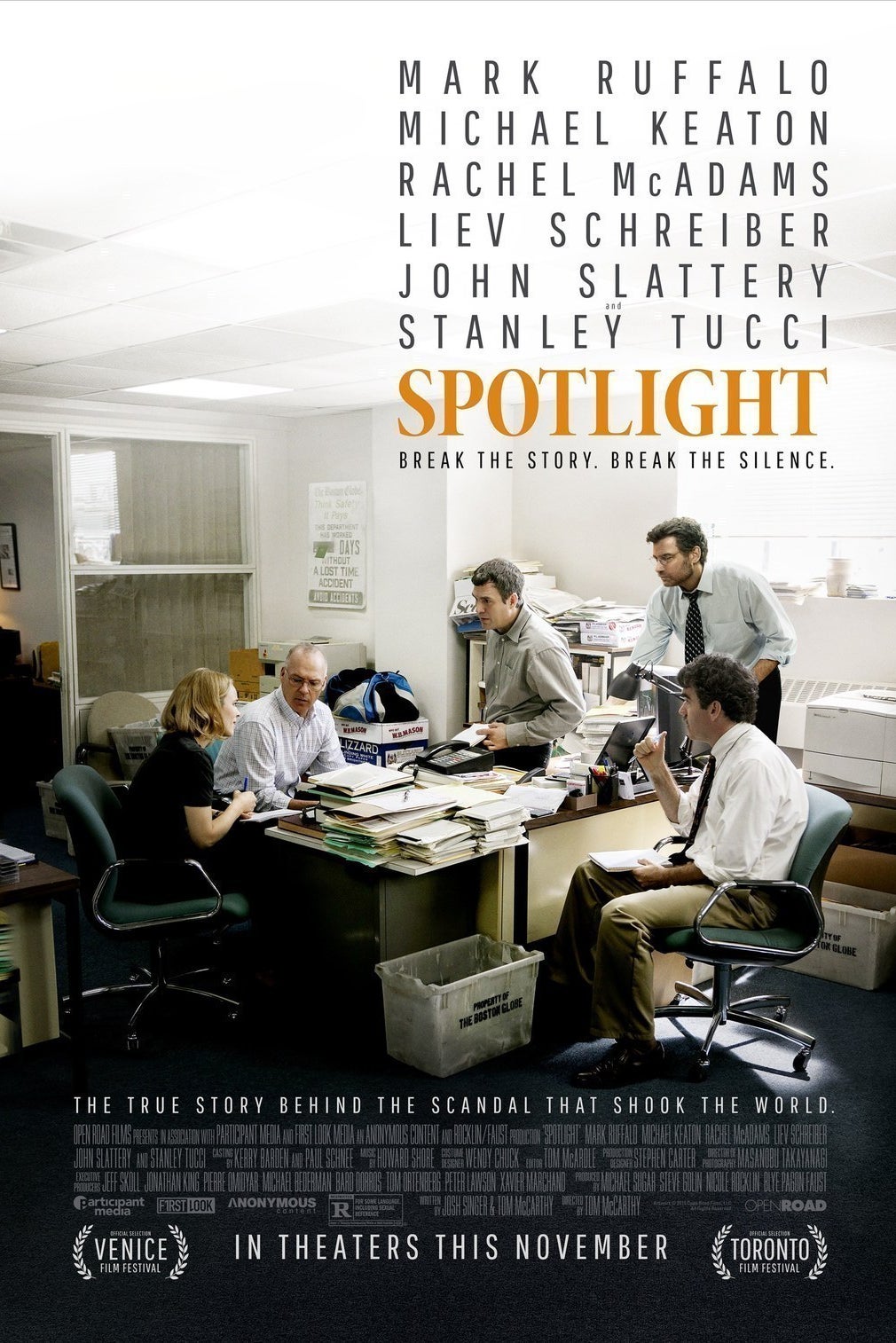 No better cocktail exists to toast the journalists of the Boston Globe in the movie Spotlight.
Here is great recipe from Delish.com:
Ingredients:
Juice of 1/2 lime
1 tsp. sugar
1 splash apricot brandy
½ c. apricot puree (blend fresh apricots)
1 splash triple sec
1½ oz. Bacardi light rum
1 twist of lime
Dried apricots, for garnish
Slice of lime, for garnish
Shake all ingredients over ice
Strain into a glass
Garnish with skewered dried apricots and a slice of lime.
This post was created by a member of BuzzFeed Community, where anyone can post awesome lists and creations.
Learn more
or
post your buzz!