Last Friday Zayn Malik turned 25 and Gigi Hadid posted on Instagram to wish him a happy birthday. She wrote: "Love this man more than I could ever put into words, & am inspired by his drive to be and do better everyday."
Then Gigi shared a Boomerang on Instagram of Zayn doing a little dance with the caption "birthday boogie".
Fans quickly noticed that he had a new tattoo on his chest.
And that it looks a lot like Gigi's eyes.
Fans recalled the time that Zayn got a tattoo of his ex Perrie Edwards.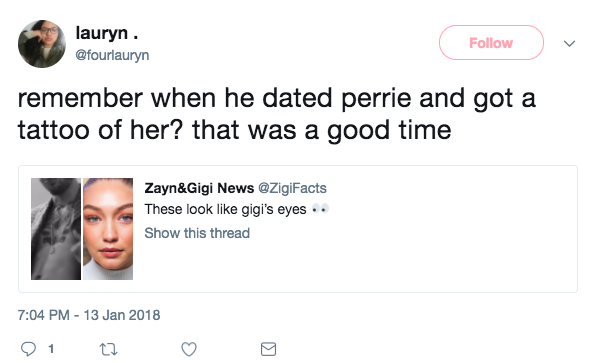 Which he has since covered up.
Some fans are concerned.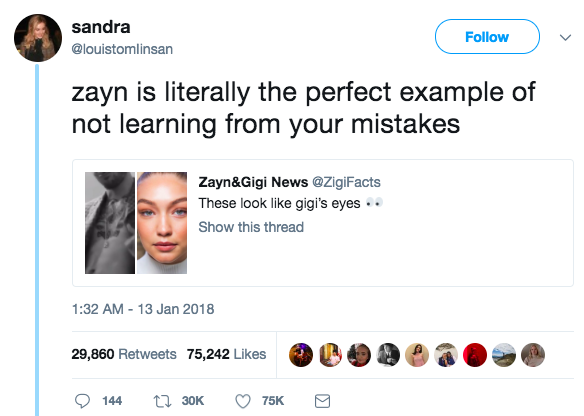 But seem to understand it.
And love it.