Remember that time Kanye West announced his intention to run for president in 2020?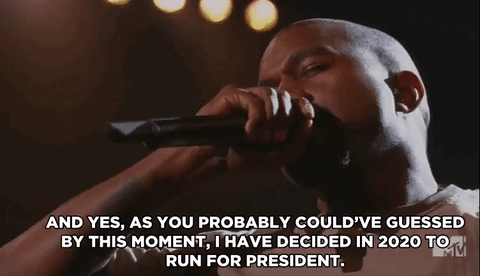 Well now people think if Trump can do it, so can Kanye.
And people seem to be here for the idea.
They've even made this impressive campaign video.
With rapper Asher Roth offering to be vice president.
People literally can't wait.
And if Kanye becomes president, the first lady would be Kim Kardashian.
Yes we Kanye!