Meet Marisol Villanueva, an 18-year-old student from Granada, Spain.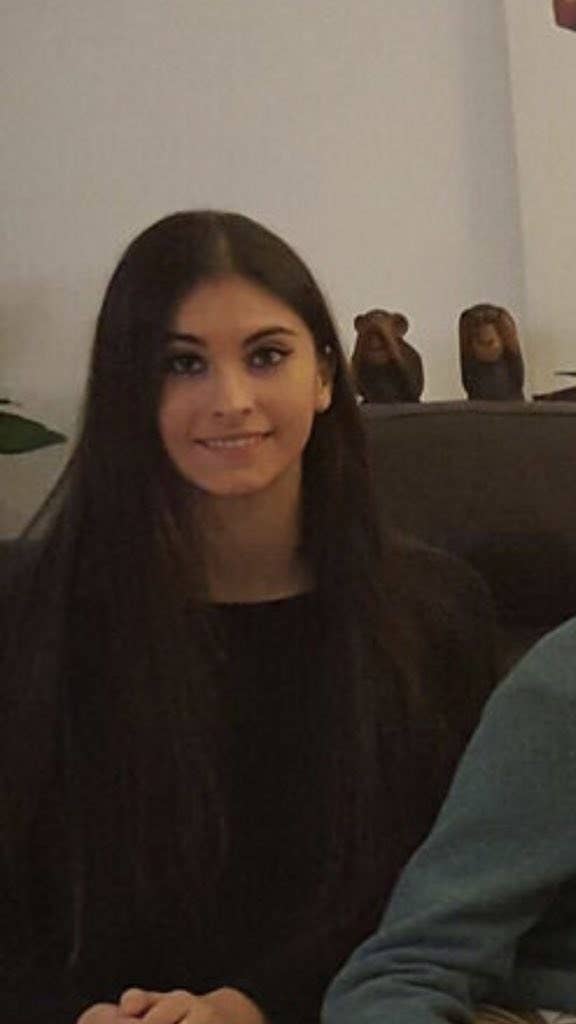 Villanueva posted a picture of her outfit to Twitter like she usually does, but this time it went viral because people said they could see two skinny legs instead of one.
Villanueva told BuzzFeed News she didn't notice anything until someone pointed it out. "I found it super funny and I laughed for like five minutes, but I didn't expect it to get such a big amount of attention," she said.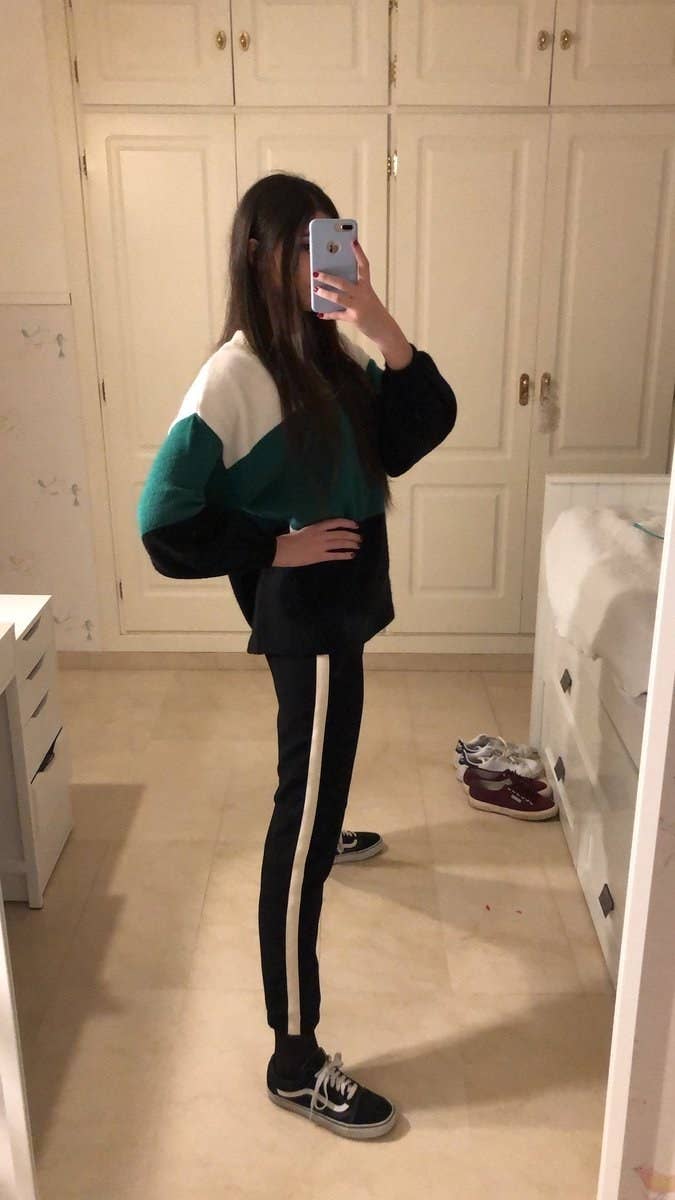 This quote tweet alone has more than 139,000 retweets.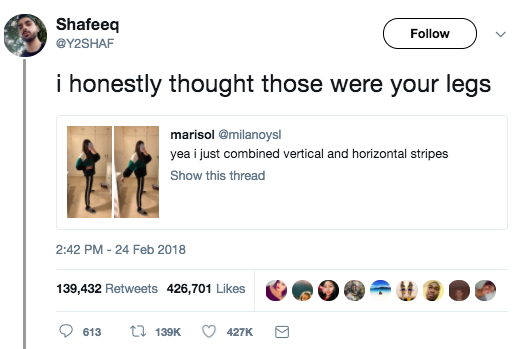 Now Villanueva's friends have been celebrating her becoming a meme.
She later photoshopped two feet to help people out.
Villanueva said that most of the responses she's got have included things like "skinny legend", "Mariah Carey is shaking", and "skipped leg day at gym" so she's been laughing a lot.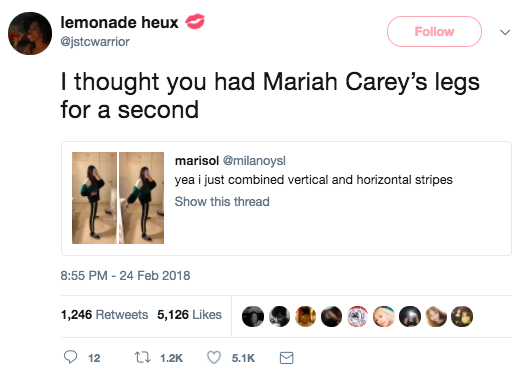 "I'm glad that most of the people have been nice and respectful," Villanueva added.
Some people have genuinely been fooled by the photo and are laughing when they notice it.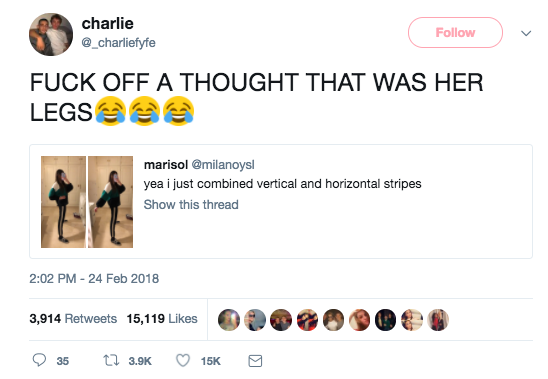 Someone even had the same outfit.
Oops. Something went wrong. Please try again later
Looks like we are having a problem on the server.
Do you see two skinny legs or one?